Travis Kelce Spills The Tea On The Start Of His Romance With Taylor Swift
November 20, 2023
NFL star Travis Kelce has finally opened up on his whirlwind romance with pop music sensation Taylor Swift.
During a recent interview, the Kansas City Chiefs tight end got very candid about the start of his relationship with the singer.
Kelce and Swift have been dating for over five months now, and many have speculated that the pair are in for the long haul, with a possible engagement in the near future. 
Travis Kelce Spills The Tea On Romance With Taylor Swift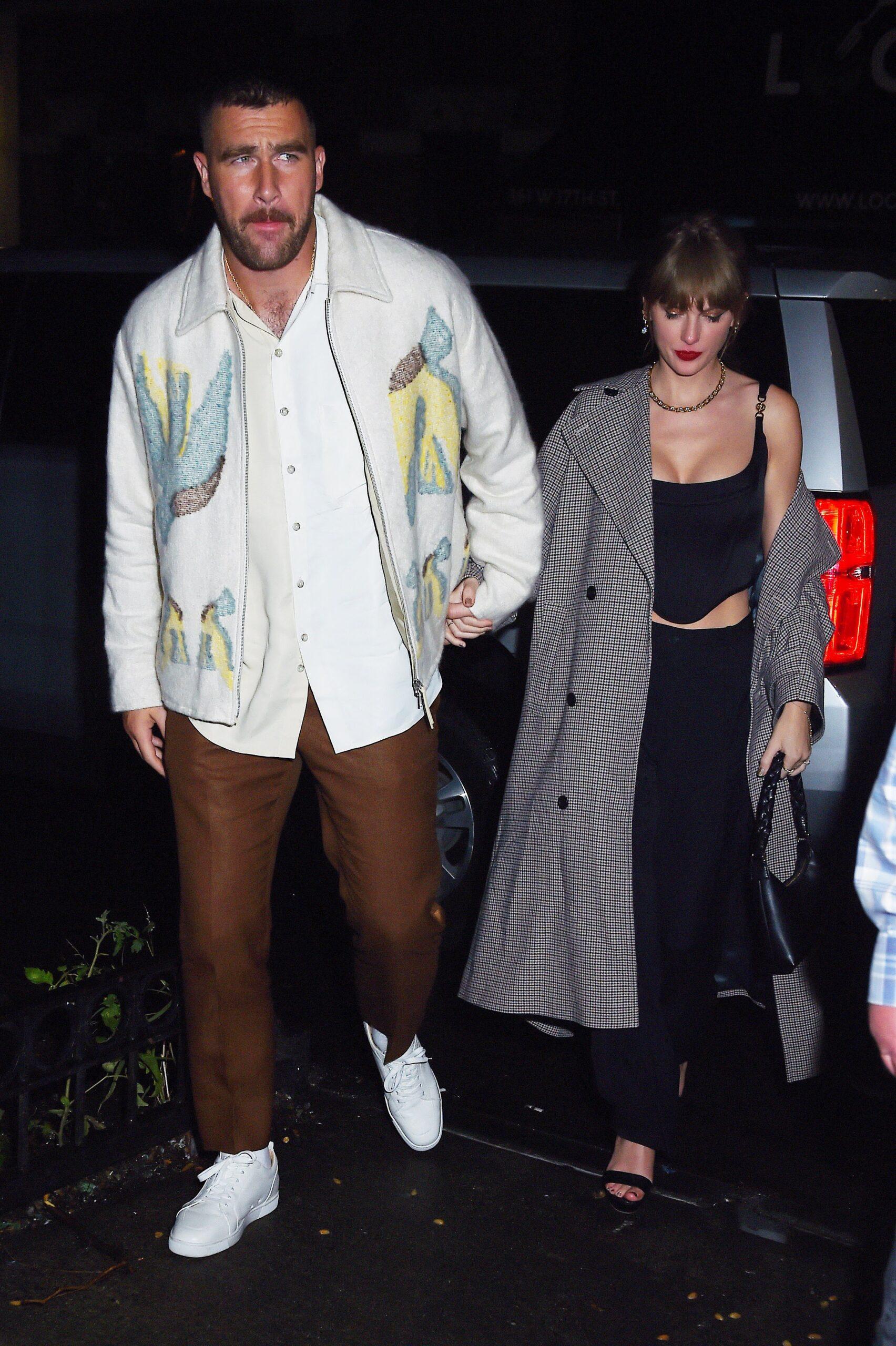 In a candid chat with the Wall Street Journal, Kelce spoke in-depth about the start of his heavily-publicized romance with Swift. 
The duo's relationship has been a topic of conversation since they were rumored to be seeing each other. Swift's surprising appearance at one of his games, where she was spotted seated next to the football player's mother, Donna Kelce, confirmed their romance and sent the internet into a frenzy.
"I don't know if I want to get into all of it," Kelce told the publication per People magazine, before recalling his initial attempt to get Swift's attention, which involved him making her a friendship bracelet with his phone number on it, while at one of her Eras Tour shows in July.
"There were definitely people she knew that knew who I was, in her corner (who said): Yo! Did you know he was coming? I had somebody playing Cupid," the 34-year-old revealed. He added that he learned of this from Swift herself after she reached out to him.
Kelce continued, "She told me exactly what was going on and how I got lucky enough to get her to reach out."
Taylor Swift's Family Members Helped Travis Kelce Get Her Attention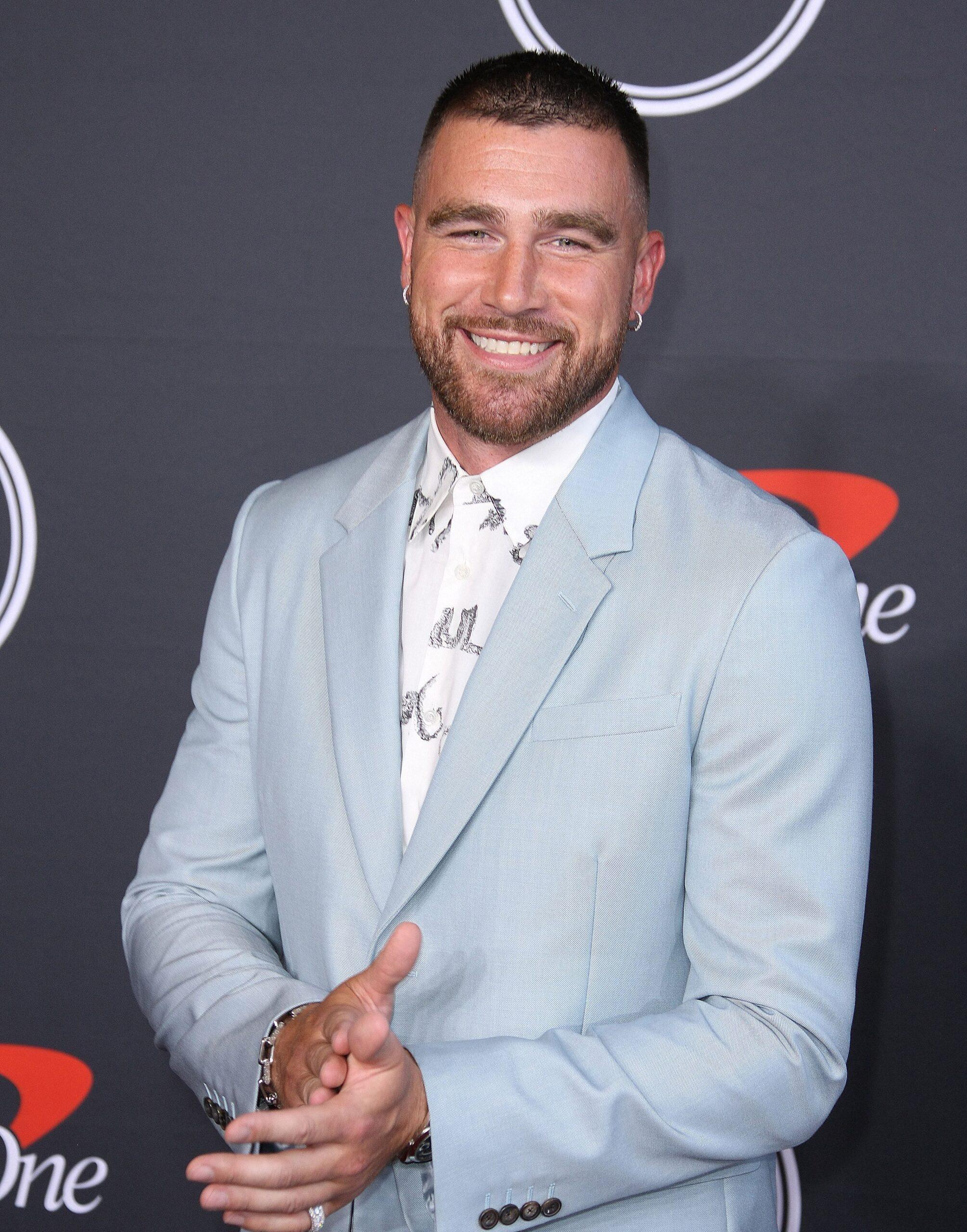 Still, in his interview with WSJ, Kelce revealed that some members of Swift's family helped him get her attention.
He said, "She'll probably hate me for saying this, but…when she came to Arrowhead, they gave her the big locker room as a dressing room, and her little cousins were taking pictures…in front of my locker."
Kelce then added about their first meeting, "When I met her in New York, we had already kind of been talking, so I knew we could have a nice dinner and, like, a conversation, and what goes from there will go from there."
The couple have been spotted out together on several dates, with Kelce recently meeting Swift's father, Scott Swift, for the first time over a steak dinner in Buenos Aires. Kelce and Scott later hung out together to watch the "Out of the Woods" singer perform at one of her shows in Argentina.
Travis Kelce Says He And Taylor Swift Have The Same View On Family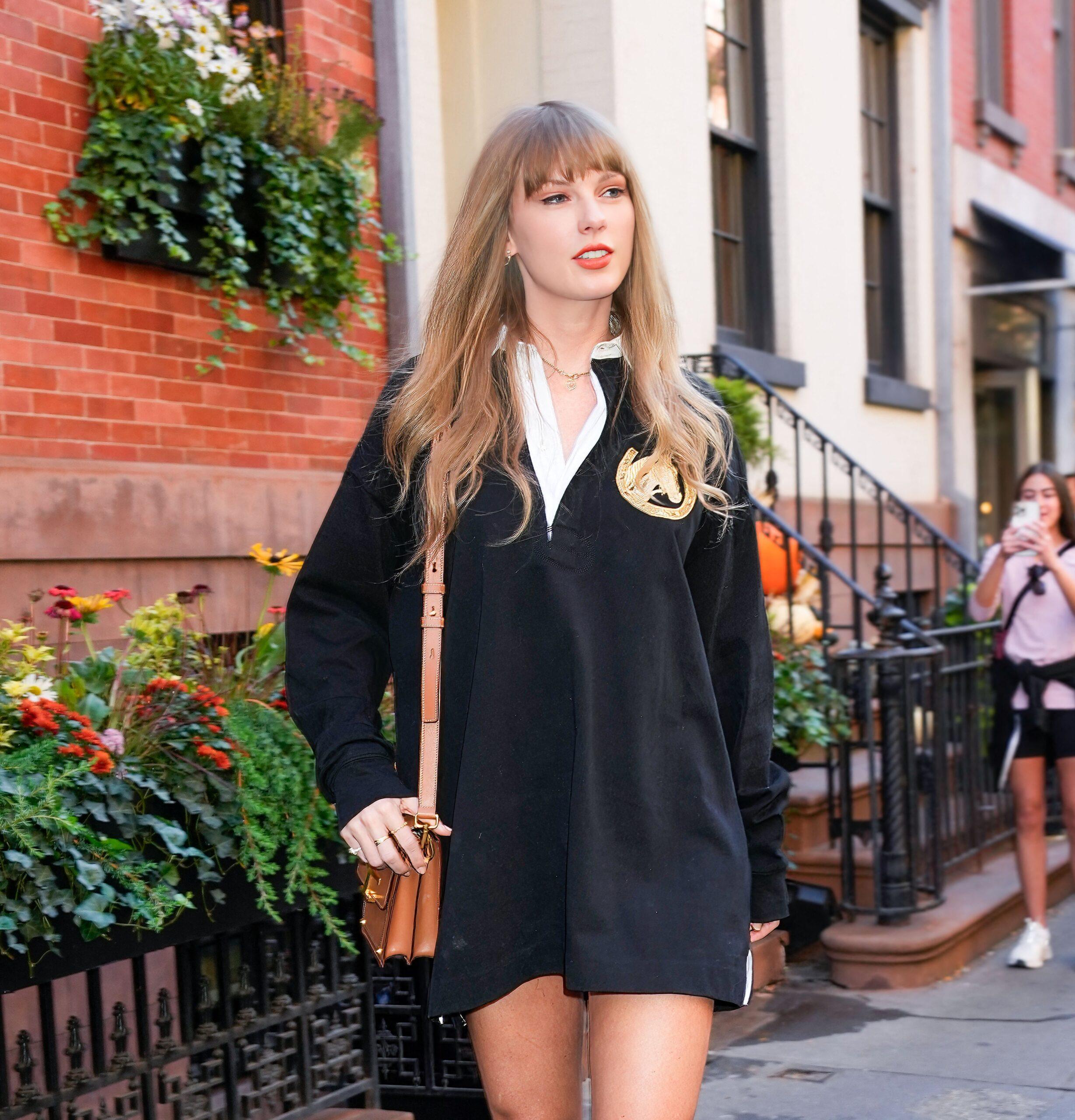 Kelce further acknowledged during his chat with WSJ that he has "never dated anyone with that kind of aura about them" before Swift.
"I've never dealt with it. But at the same time, I'm not running away from any of it…" Kelce noted about his relationship with the Grammy award-winning singer.
He added, "The scrutiny she gets, how much she has a magnifying glass on her, every single day, paparazzi outside her house, outside every restaurant she goes to, after every flight she gets off, and she's just living, enjoying life. When she acts like that I better not be the one acting all strange."
Kelce talked about the similarity between his and Swift's perspectives regarding family and work. He noted that he and the singer, whom he described as "hilarious" and "a genius," are family-oriented.
"Everybody knows I'm a family guy," Kelce stated. "Her team is her family. Her family does a lot of stuff in terms of the tour, the marketing, being around, so I think she has a lot of those values as well, which is right up my alley."
The Couple Might Get Engaged In The Next Six Months
They are gonna have the most flannel lined, pie and red ribbon kinda Christmas….and then these babies are gonna be engaged by May. https://t.co/e01on1aLJs

— Hilarie Burton Morgan (@HilarieBurton) November 12, 2023
As excitement continues to build around Swift and Kelce's romance, fans of the pair are already envisioning a proposal and an engagement in the near future.
The pair drove fans wild after kissing in public for the first time at her Eras Tour show in Buenos Aires. When a video clip of Swift shouting out Kelce in her song "Karma" went viral online, actress Hilarie Burton couldn't help but predict that the couple would get engaged by May next year.
"They are gonna have the most flannel lined, pie and red ribbon kinda Christmas….and then these babies are gonna be engaged by May," the "One Tree Hill" star said.
After a fan replied to Burton on how Swift has "never done that for any other guy," the actress emphasized, "Because every other guy made her feel like she had to downplay her own work. This big ol beefy tree of a man is holding up signs and singing along! Catching her as she runs offstage?!?!"
About The Author
mojjo