Travis Kelce Just Made A Huge Move In Taylor Swift Relationship
November 11, 2023
Travis Kelce is proving his feelings are real for Taylor Swift as he just flew to Latin America to watch the pop icon perform in concert during the Kansas City Chiefs bye week.
Despite hinting at the fact that the Chiefs tight end would be staying local and focusing on football, he seemingly changed his mind and can't wait to see his girl perform on the Eras Tour.
Travis Kelce Travels To Latin America For Taylor Swift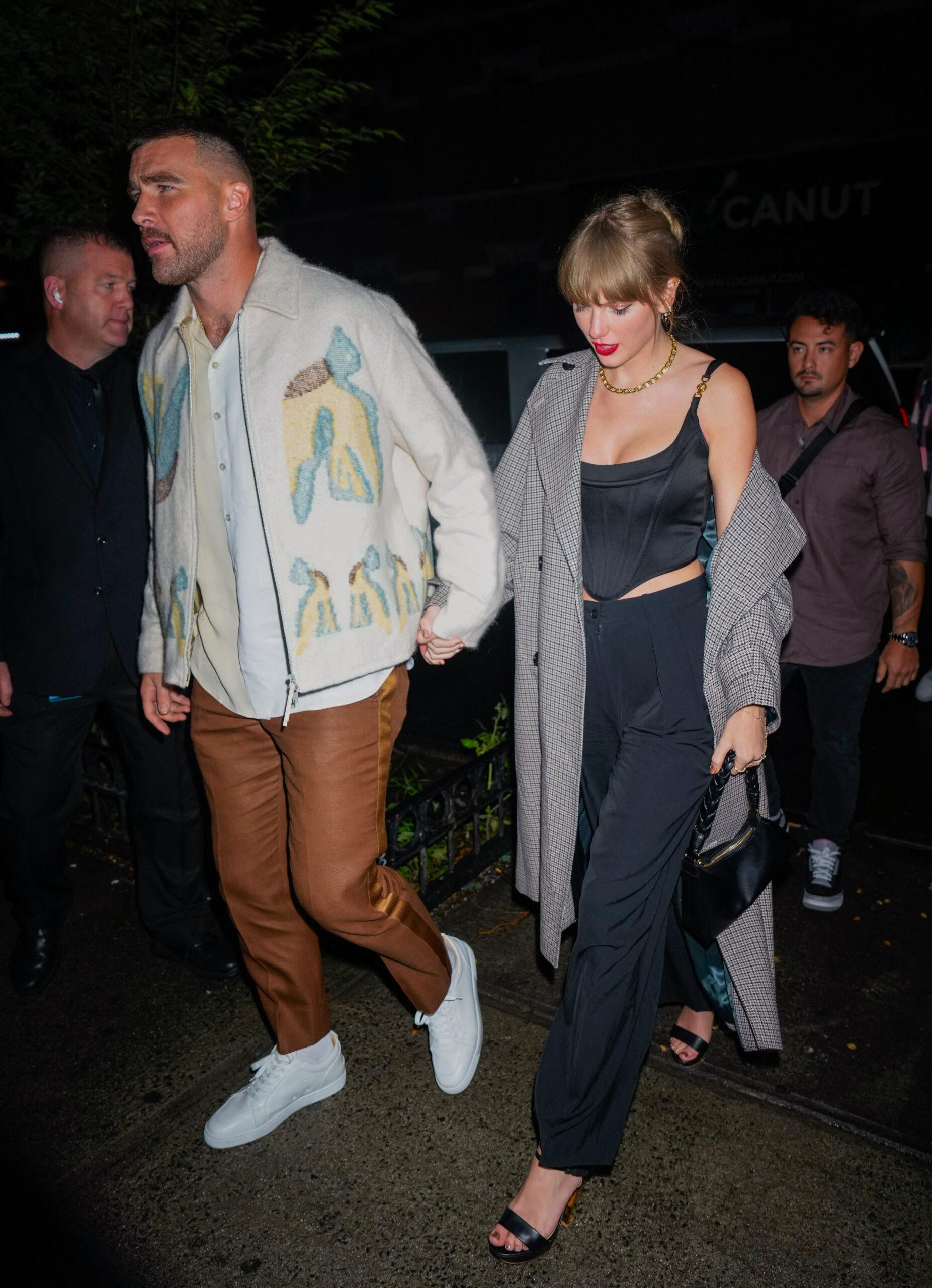 Just days ago, Travis Kelce said that his only goal on his bye week is to "get as healthy as possible going into arguably the biggest game … on the schedule" against the Philadelphia Eagles.
Regardless, it seems Kelce cannot keep away from his special relationship, as he reportedly just touched down in Buenos Aires on Friday to see Swift as she kicks off the South American leg of her Eras Tour — even distance can't keep them away from one another! See the photos of Kelce getting into a car in Buenos Aires here.
The news of the Kansas City Chiefs tight end traveling to South America comes just days after he said he "never plans things on bye weeks."
"I definitely got the future in mind and got to get this body right," the 34-year-old said a few days ago, seemingly hinting that his focus is solely on the NFL. "I'm not trying to go and f–king be out and about if we're out here losing," in regard to his team's "fortunate" 7-2 record thus far this season.
"(I) never like to plan things" on bye weeks. "You just don't know how healthy you're gonna be or how you're gonna feel whether you're winning or losing," he continued.
Taylor Swift Attends Travis Kelce's NFL Games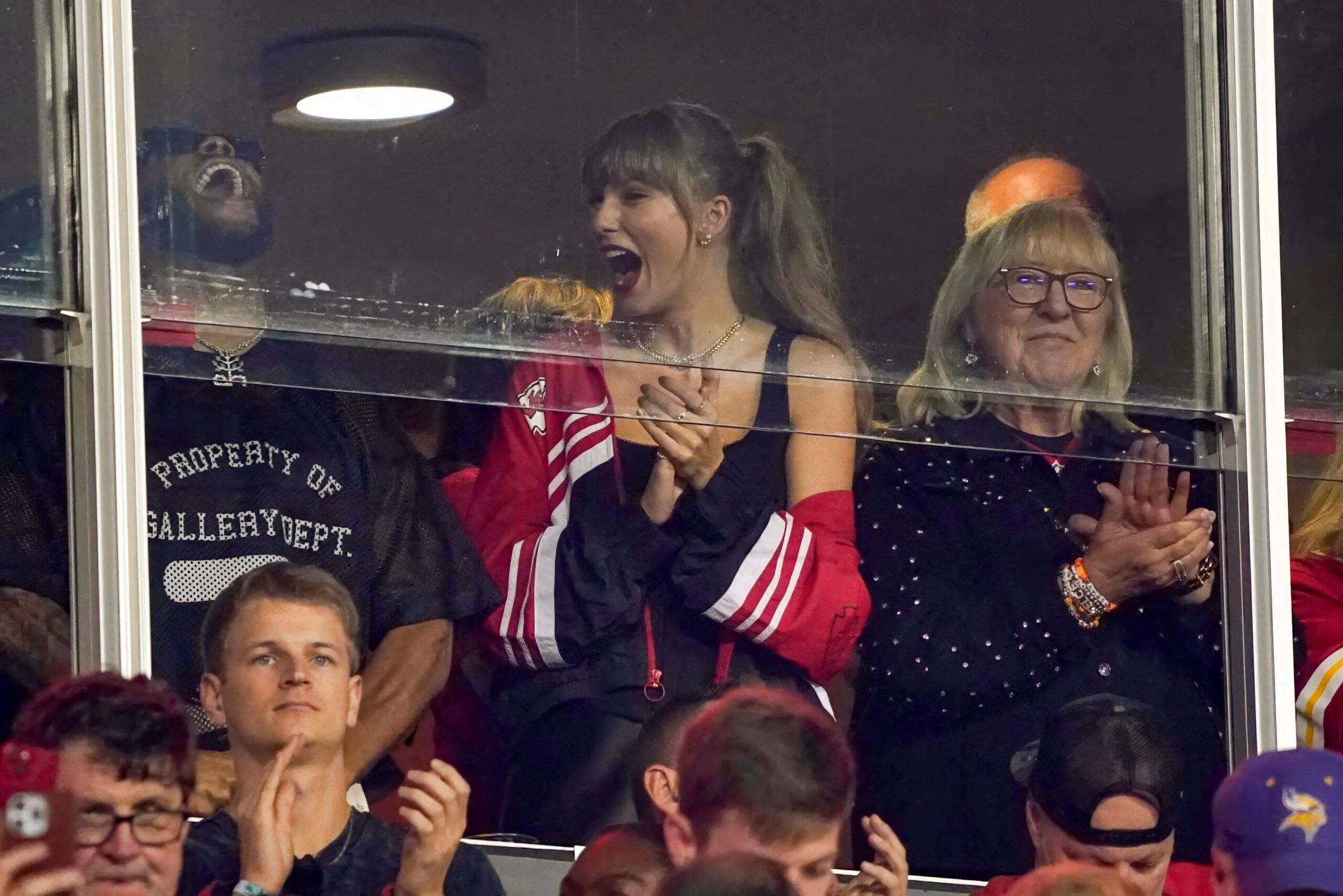 Taylor Swift has been a huge supporter of Kelce's as she has made appearances at four different NFL games to cheer on the Chiefs player. The first was on September 24, in which the "Love Story" singer was spotted sitting next to Kelce's mom, Donna Kelce, in a private suite.
The second time was on October 1 at the Sunday Night Football game against the New York Jets, in which Swift arrived at MetLife Stadium alongside Ryan Reynolds, Blake Lively, and Hugh Jackman.
The third was on October 12 when the Chiefs took on the Minnesota Vikings at Arrowhead Stadium. Following that game, Taylor Swift and Travis Kelce made separate surprise appearances during "Saturday Night Live" before the two attended the after-party. The two were then spotted holding hands and kissing.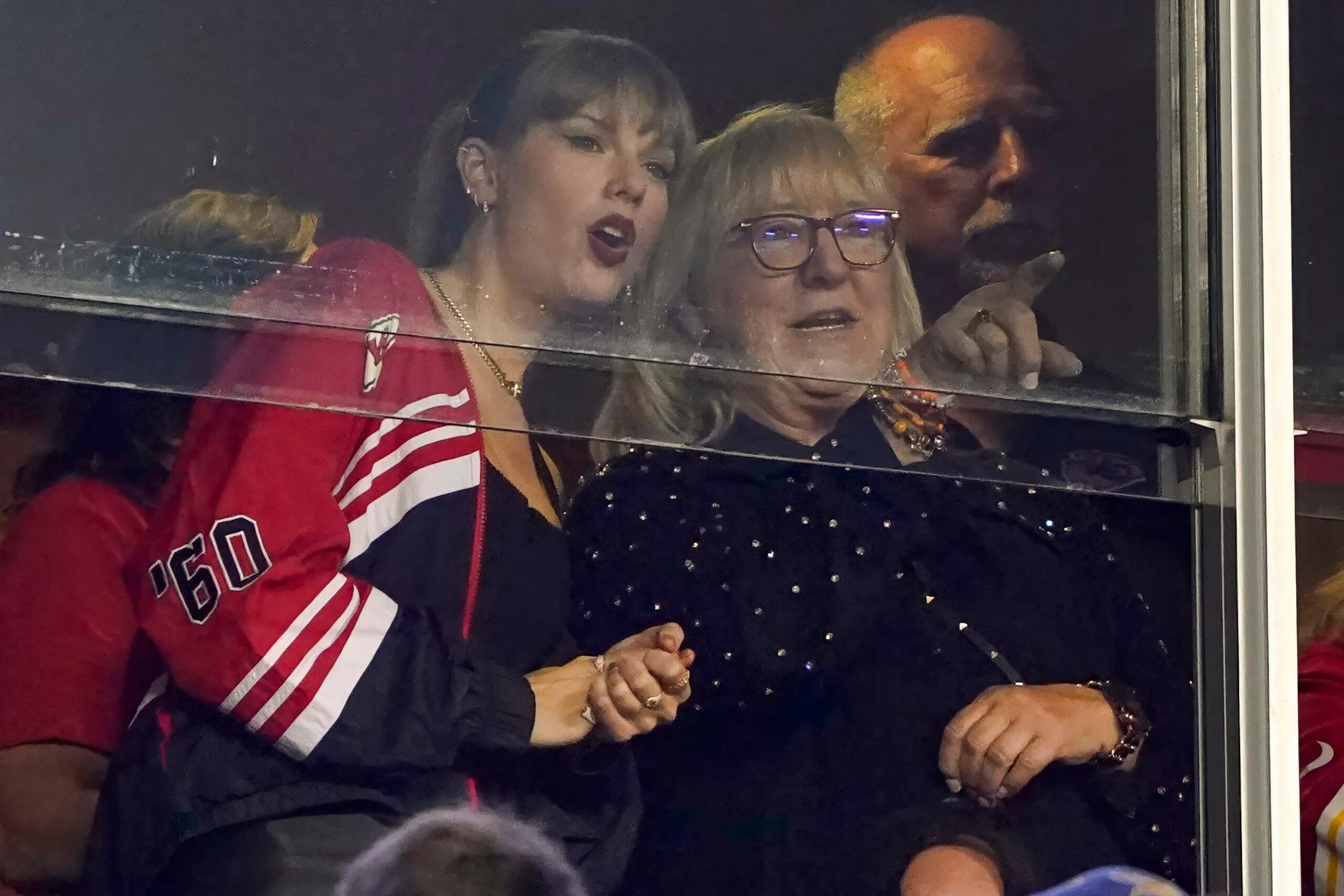 Related: Travis Kelce Takes Taylor Swift On Romantic Date At Upscale Steakhouse
She then returned to Arrowhead Stadium a few weeks later, where she was seen hanging out with Patrick Mahomes's wife, Brittany, and Mahomes's brother, Jackson.
Needless to say, Taylor Swift has been supporting her boyfriend at various stadiums in various states, and now it seems Kelce is returning the favor by traveling to a different country to watch her perform during her Eras Tour.
Taylor Swift and Brittany Mahomes Become Close Friends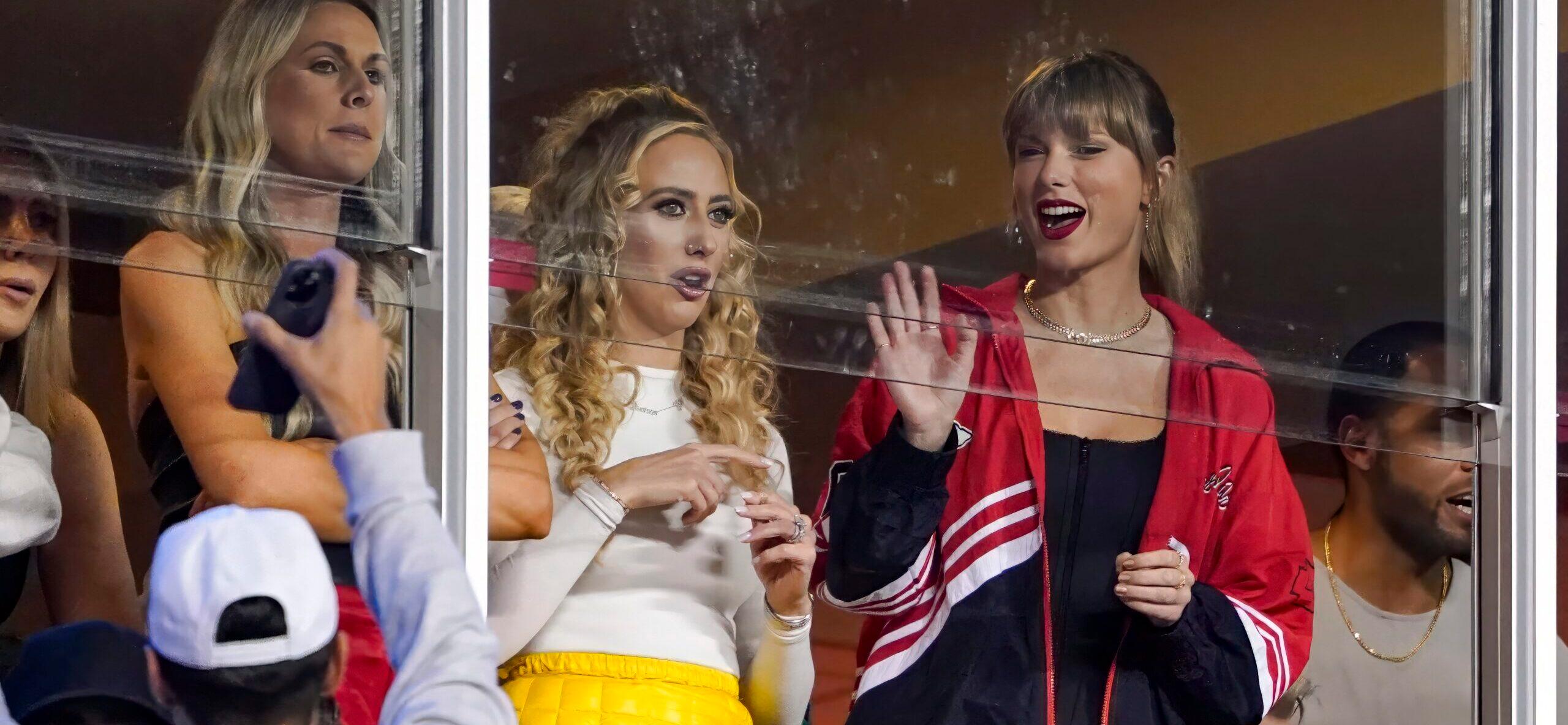 Travis Kelce traveling to see Taylor Swiftt also comes after the "Love Story" singer was seen hanging out and sipping champagne with Brittany Mahomes — the wife of Kansas City Chiefs quarterback Patrick Mahomes. Mahomes and Kelce are very close friends on and off the field — Kelce was even a groosman at Mahomes' wedding!
See the adorable photos of Brittany Mahomes and Taylor Swift here.
Travis and Taylor have also been spotted holding hands on various occasions, and have been out on multiple dates.
About The Author
mojjo