Tori Spelling Flaunts Revenge PDA Caught Making Out With Mystery Man
November 2, 2023
It's moving on season for Tori Spelling!
The "BH 90210" actress was seen passionately locking lips with a new mystery man barely a month after her estranged husband Dean McDermott flaunted his new woman.
The state of Spelling and McDermott's marriage remains a mystery as neither party has confirmed if they are separated and heading for a divorce.
Tori Spelling Enjoys Steamy PDA Session With Hunky Man
Spelling was recently photographed enjoying a romantic date night in Los Angeles. The television personality and her hunky man visited the LA hotspot Level 8 and were later seen holding hands as they strolled on the street after dinner.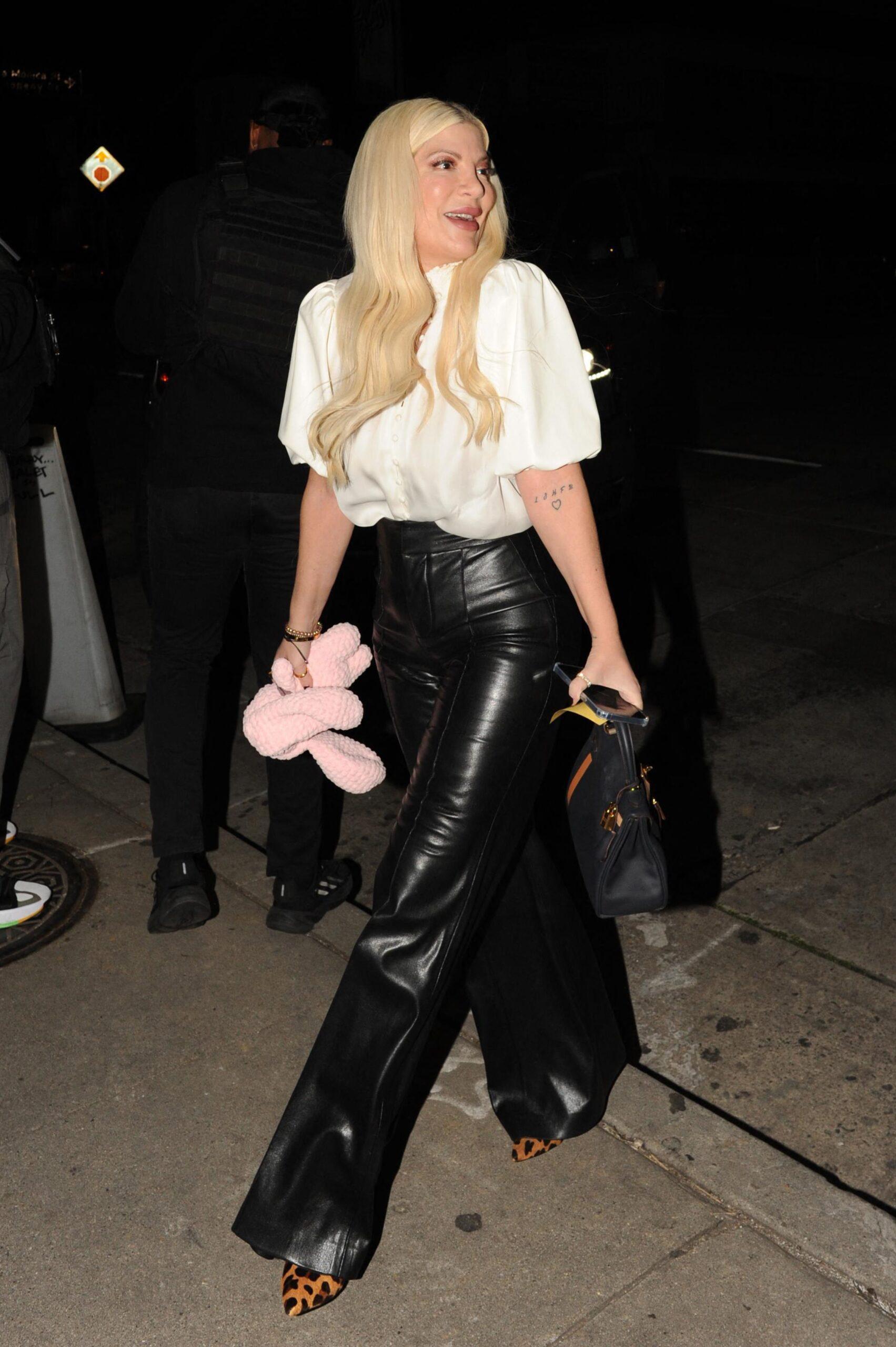 The pair were seen embracing fondly before the mother of six reached in for a passionate kiss with her hunky date. Spelling evidently couldn't contain her smile while her date couldn't keep his hands off her.
It seemed to be a casual hangout between the lovers as Spelling opted for a simple look of black flared pants with a matching plunging top. She rocked a pair of white sneakers and her signature red lip for the romantic occasion. Her date also opted for an all-black look, perfectly complimenting "The House of Yes" actress.
Although the man remains unidentified, he is the first romantic partner Spelling has flaunted since her and McDermott's romance has been on the rocks. Recall that in June the Canadian host shared in a now-deleted post that he and Spellign were calling it quits after almost two decades.
"It's with great sadness and a very, very heavy heart that after 18 years together and 5 amazing children, @torispelling and I have decided to go our separate ways and start a new journey of our own," the "Chopped Canada" host wrote at the time.
The statement was immediately retracted, with sources claiming that the lovebirds were not divorcing. However, Spelling and McDermott haven't been seen together in public since then.
See the photos obtained by Daily Mail…here!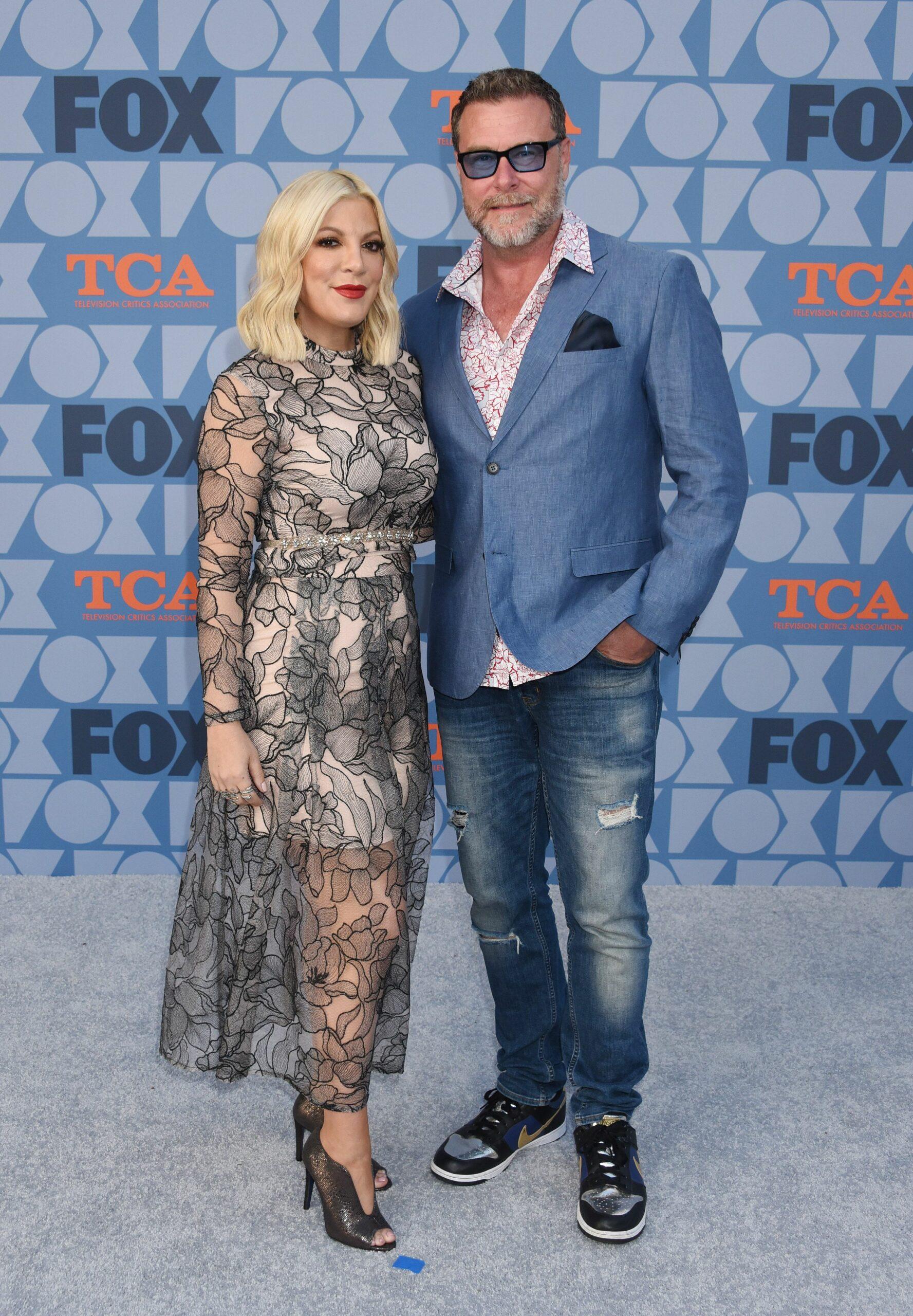 Dean McDermott Has A New Lover In A Senior Account Executive
The timing of Spelling's new PDA session sure raises eyebrows as it came just weeks after McDermott was also seen locking lips with his new girlfriend, Lily Calo, outside the Los Angeles International Airport.
The duo was spotted kissing passionately as Calo was about to jump a flight. They looked super comfortable in each other's arms, and the television personality didn't keep his hands to himself.
McDermott sweetly placed his right arm on Calo's lower back and they stared into each other's eyes with wide grins plastered on their faces for a while. The new couple kept things casual for the outing, with McDermott wearing a leather hoodie jacket and black pants. Calo sported a denim jacket and black pants while holding her suitcase in one hand.
However, what was shocking about the show of love was that McDermott proudly wore his wedding ring during the steamy session with his new woman. It's all mixed signals at this point.
McDermott and Calo first went public with their romance just days before their LAX appearance. They were spotted walking hand in hand while headed to the Department of Social Services West Valley office in Chatsworth. Per reports, the lovers met while working together on a project.
Calo is a senior account executive at Conscious Community Global in LA. She was formerly based in Austin, Texas, as the gallery director and co-founder of Canvas before moving to Los Angeles. A LinkedIn post shows her and McDermott working with the creative development team of the health and human services organization.
Tori Spelling Continues To House Hunt After $18,000 Rental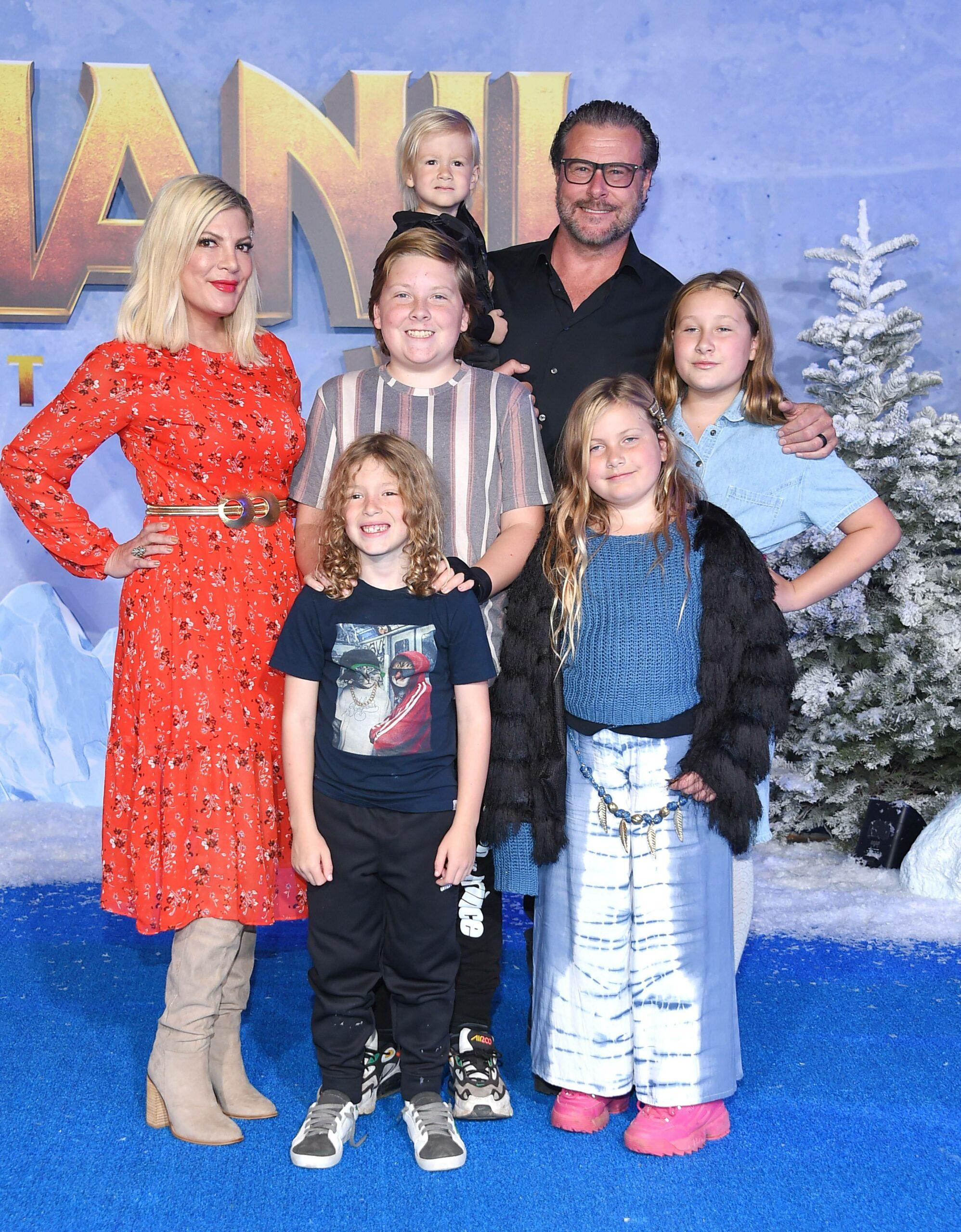 While it seems the "Stori Telling" author's love life is thriving, the same cannot be said for her house troubles. Last week, the California native was seen house hunting shortly after leaving an $18,000-per-month rental.
Paparazzi photographed "Scary Move 2" star was seen visiting three properties hosting open houses with an unidentified man presumed to be a real estate agent. Before the house hunt, Spelling was living in a lavish rental home in Woodland Hills, California.
However, her stay was short-lived and her belongings — including unlabeled boxes of clothes, toiletries, and other household items — were photographed being moved to a storage facility in Calabasas.
Spelling and her six kids have been in a housing crisis since May after their family home was plagued with mold. She has since lived in a $100-per-night motel, an RV, and a rental — which she had to evacuate because of a neighbor with an assault rifle.
About The Author
mojjo