Taylor Swift Postpones Rio Show Due To 'Extreme Temperatures'
November 19, 2023
Pop superstar Taylor Swift has announced she would be postponing her show in Rio due to "extreme temperatures."
Taylor's statement comes after fans at her concert chanted for water due to dehydration caused by the sweltering heat. It also follows the unfortunate death of a fan who passed away right before her show in the country.
Taylor Swift Announces Postponement Of Her Show In Rio Due To 'Extreme Temperatures'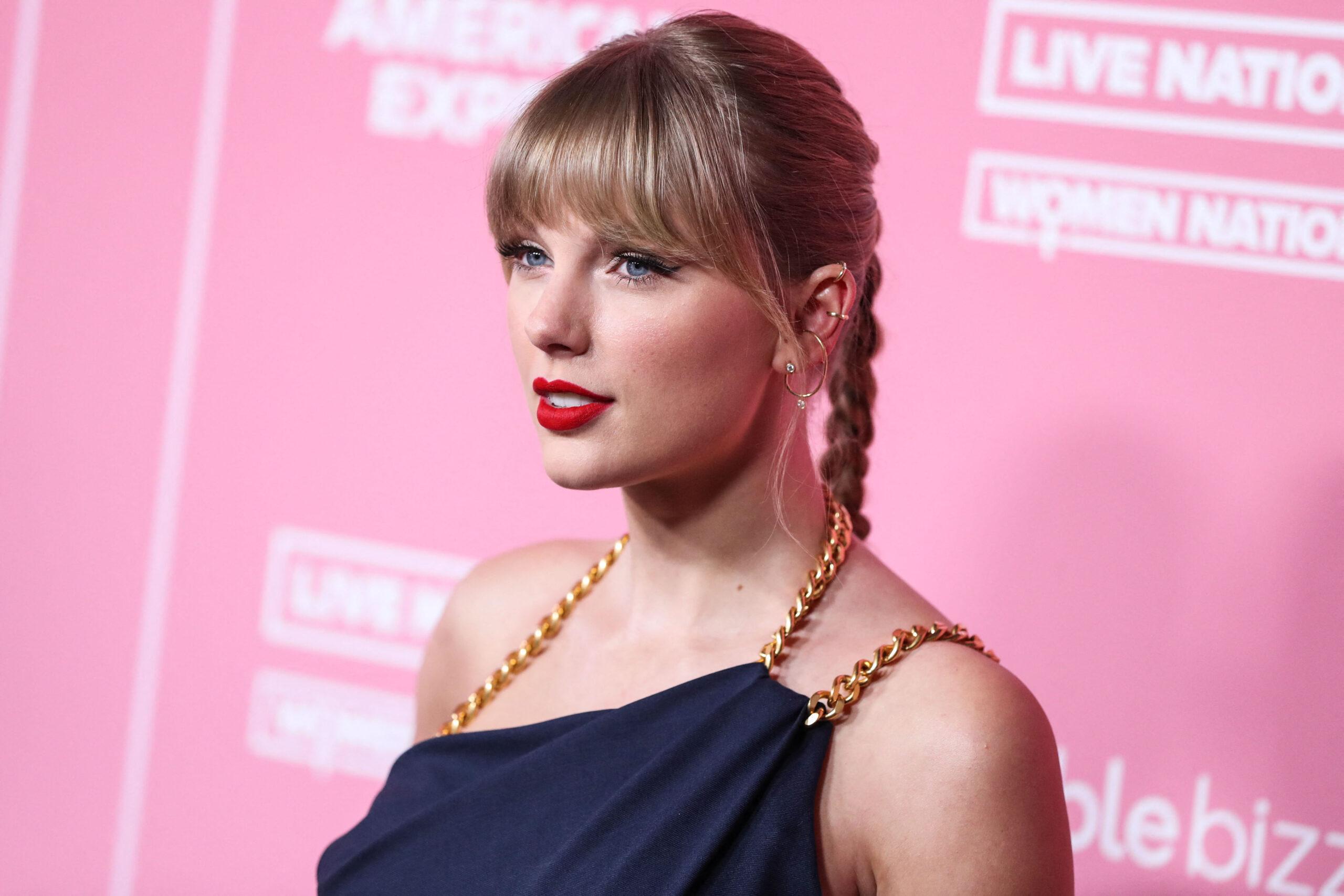 Taylor's fans will have to wait a while to see the singer perform again in Rio as an "extreme" rise in temperature has caused her to postpone her upcoming show.
The singer took to her Instagram stories to make the announcement, writing, "I'm writing this from my dressing room in the stadium. The decision has been made to postpone tonight's show due to the extreme temperatures in Rio."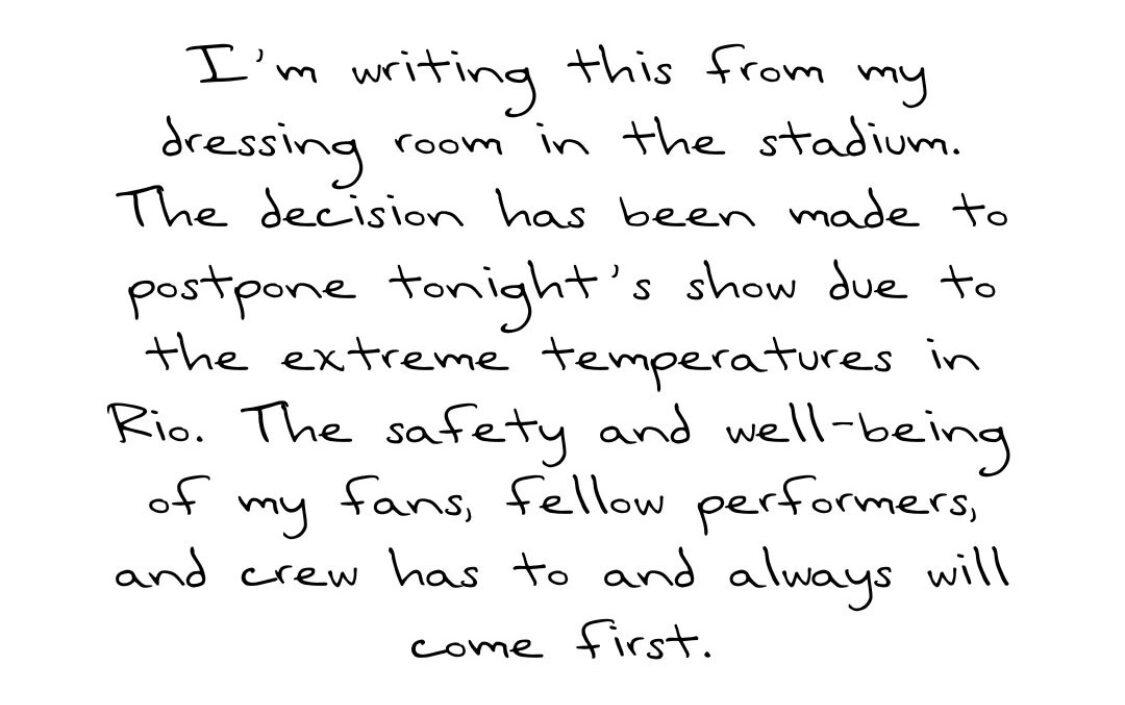 She continued, "The safety of and wellbeing of my fans, fellow performers, and crew has to and always will come first."
Taylor's words come after videos circulated on social media, showing the singer chanting along with fans who were begging for water at her last show in Rio. 
Taylor Swift Fans Beg For Water At Rio Show
Taylor Swift helps fans chant "Water" in order to get security & staff to bring water to fans who were suffering of dehydration.

The stadium where the Brazilian show was held banned fans from bringing water bottles.

— Pop Crave (@PopCrave) November 18, 2023
Videos from Taylor's concert in Rio shared on X, formerly known as Twitter, showed the singer directing staff to get dehydrated fans water. 
In one clip posted online, Taylor was seen pointing to a section where fans were chanting for water. She said, "There's people that need water, right here. So whoever is in charge of giving them that, please come and make sure that that happens."
Another viral video from her concert on X showed the "Style" singer again pointing out fans who required water and assistance. 
Taylor could be heard saying, "Sorry, it's just it's very hot, so if somebody says they need water when it's this hot, they really need it. We don't need to chant, it's totally fine. But, we just need to get water to them." 
A Fan Died Before Her Show In Rio After Enduring Extreme Heat
A fan of Taylor, Ana Clara Benevides Machado, passed away before the commencement of her show in Rio. 
According to Fohla De Sao Paolo, a Brazillian newspaper, the 23-year-old fainted at the stadium while waiting for the concert to begin and eventually died. The news outlet confirmed her cause of death to be from cardiorespiratory arrest.
When news of the late fan reached Taylor, she put out a statement expressing how heartbroken and "devastated" she was.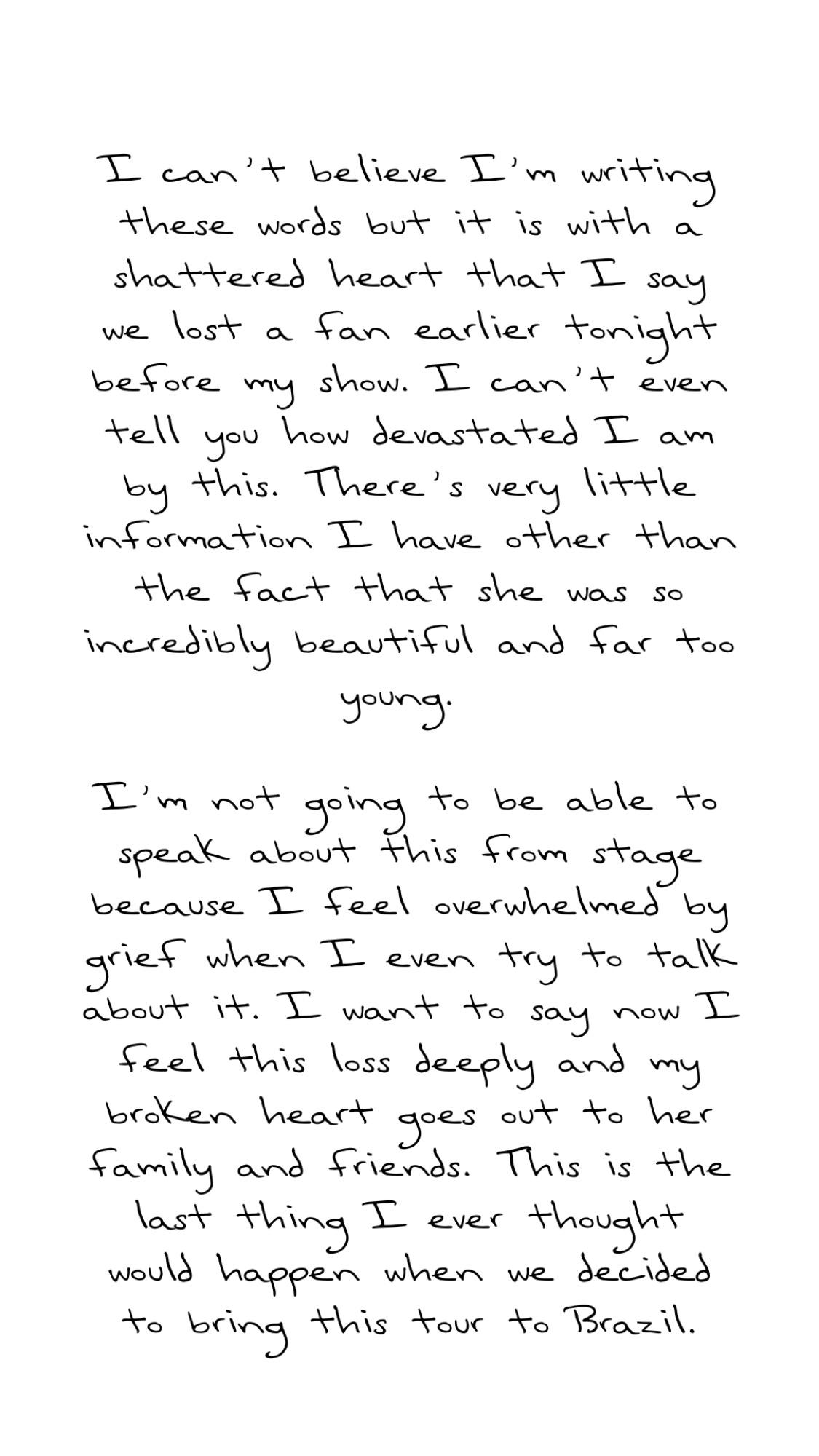 The singer wrote via her Instagram Stories, "I can't believe I'm writing these words, but it's with a shattered heart that I say we lost a fan earlier tonight before my show. I can't even tell you how devastated I am by this. There's very little information I have other than the fact she was so incredibly beautiful and far too young."
She continued, "I'm not going to be able to speak about this from the stage because I feel overwhelmed by grief when I even try to talk about it. I want to say now I feel this loss deeply and my heart goes out to her family and friends."
"This is the last thing I ever thought would happen when we decided to bring this tour to Brazil," "Swift concluded.
Taylor Recently Postponed A Show Due To Poor Weather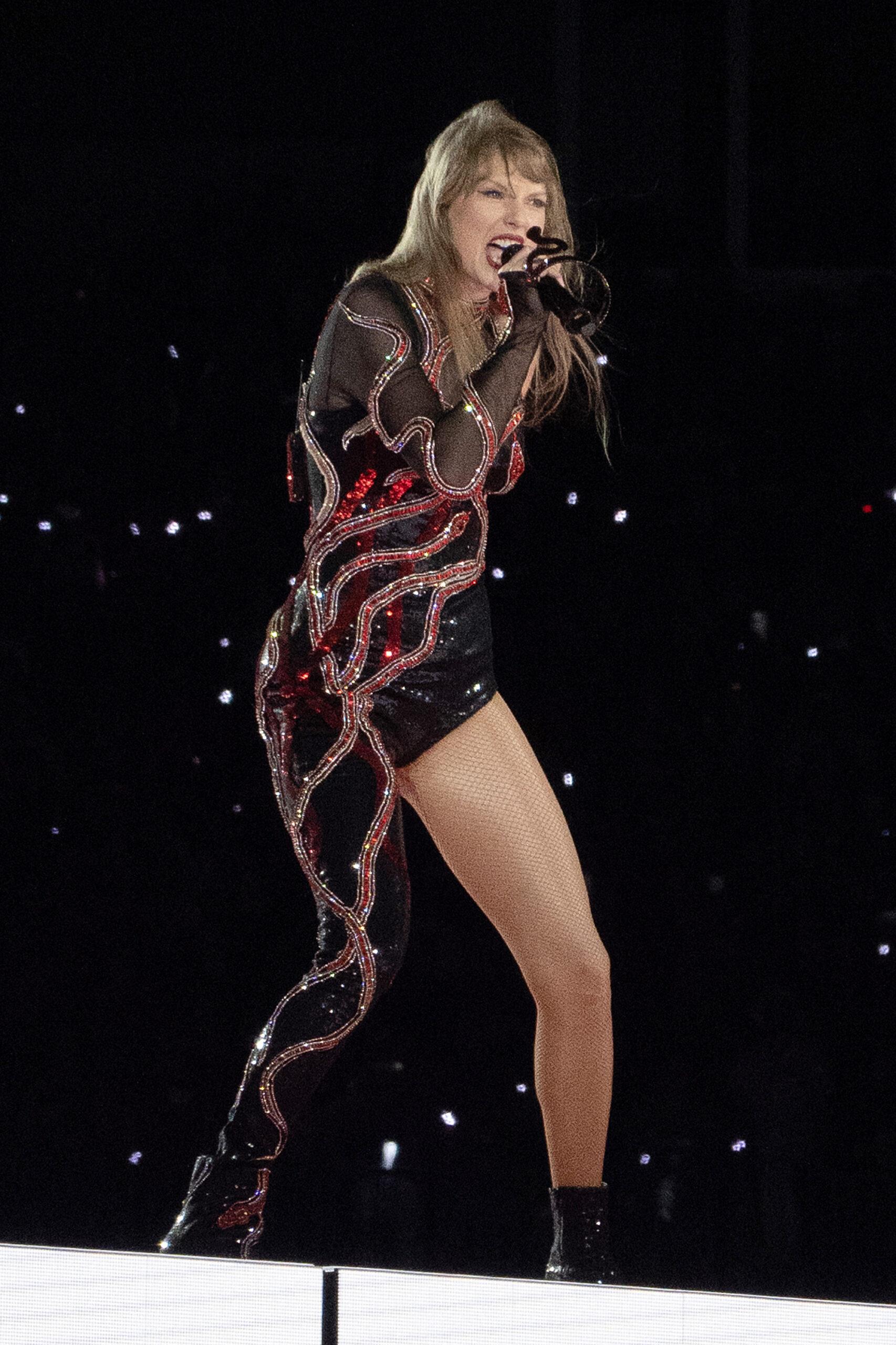 Her recent show postponement in Rio comes after she postponed her show in Buenos Aires, Argentina, due to bad weather conditions.
In an Instagram post, she told her fans of the change in the program despite many of them already traveling to the venue to watch her perform, as she noted that she wouldn't want to endanger her fans' lives.
"I love a rain show but I'm never going to endanger my fans or my fellow performers and crew," Taylor said in her statement. "We've rescheduled tonight's Buenos Aires show for Sunday due to the weather being so truly chaotic it would be unsafe to try and put on this concert. Good news is I get to stay in Argentina longer!!"
About The Author
mojjo