Sophie Turner Caught Kissing New Man Amid Joe Jonas Divorce
November 3, 2023
Sophie Turner is wasting no time in moving on from Joe Jonas. The "Game of Thrones" star was caught locking lips with a new man less than two months after they called it quits.
Turner and Jonas are in the middle of their divorce and have had issues regarding the custody of their daughters, but that hasn't stopped the actress from seemingly finding love.
Sophie Turner Enjoys Steamy Makeout Session With British Aristocrat
Over the weekend, Turner was spotted locking lips with Peregrine "Perry" John Dickinson Pearson, the 4th Viscount Cowdray,  while in Paris. The heated smooch happened in broad daylight, meaning both parties didn't really care about being photographed.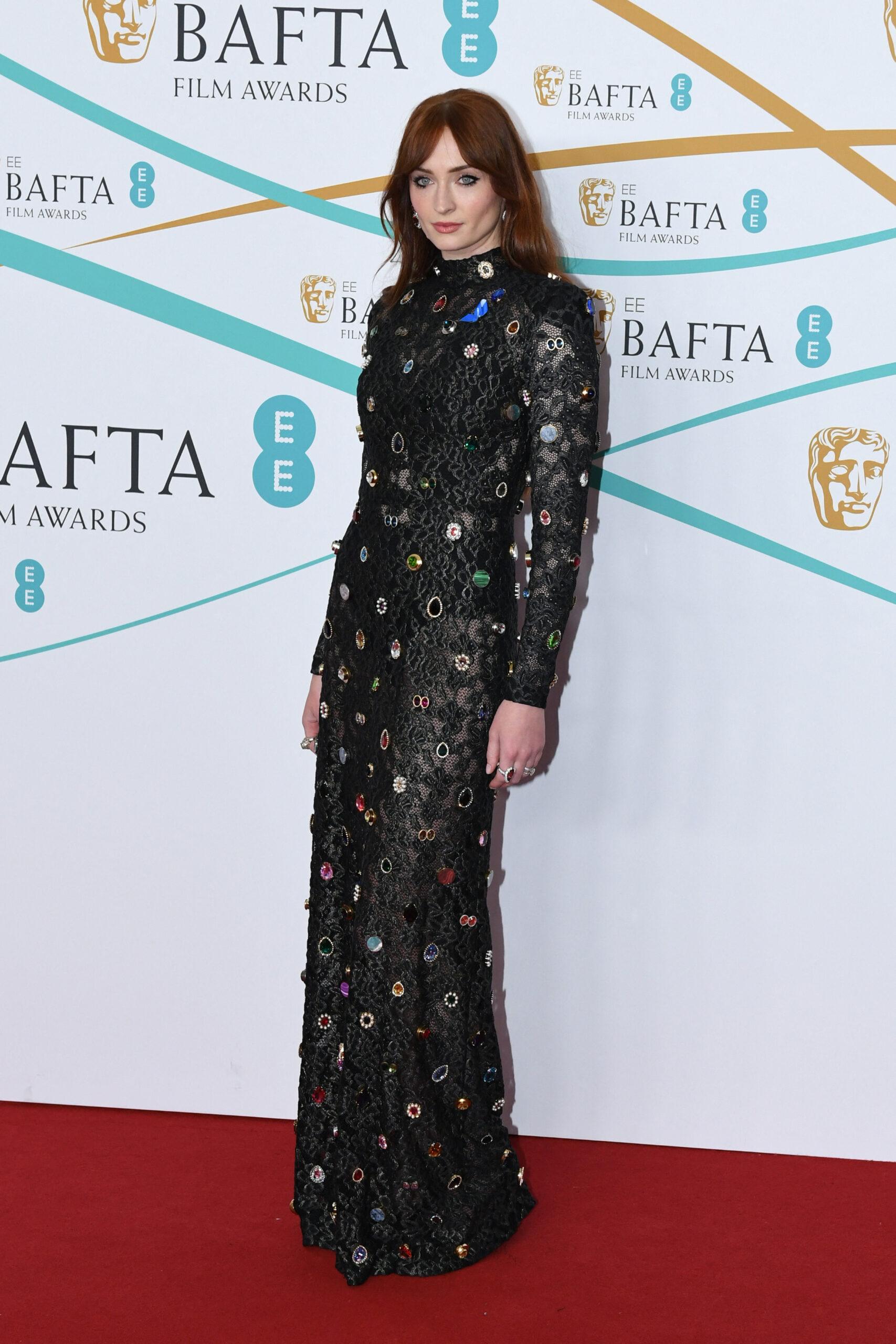 The British actress tried to keep a low profile by wearing an all-black ensemble comprising a floor-length coat and matching loafers. She covered her face with a red baseball cap and dark sunglasses. Her counterpart, on the other hand, wore gray jeans, a black peacoat, and a tan scarf.
Pearson and Turner seemed pretty into each other, with the Viscount pulling her in for a kiss while holding onto her shoulders. The pair stood by the roadside next to a blacked-out vehicle before going their separate ways.
According to eyewitnesses, Turner and her royal beau were spotted at the Gare du Nord railway station "chatting and laughing a lot." The source told The Sun, "They arrived together at the chauffeur pickup location outside of the station. It looked like they might have both come on the Eurostar from London. He then took his hat off and leaned in to give her a big kiss. After the kiss, they parted ways."
Related: Joe Jonas & Sophie Turner Agree To Settle Their Divorce, Custody Battle In Private
It was reported that the "X-Men: Apocalypse" star reunited with Pearson later that night at the Stade de France for the Rugby World Cup. Turner presented a trophy during the game.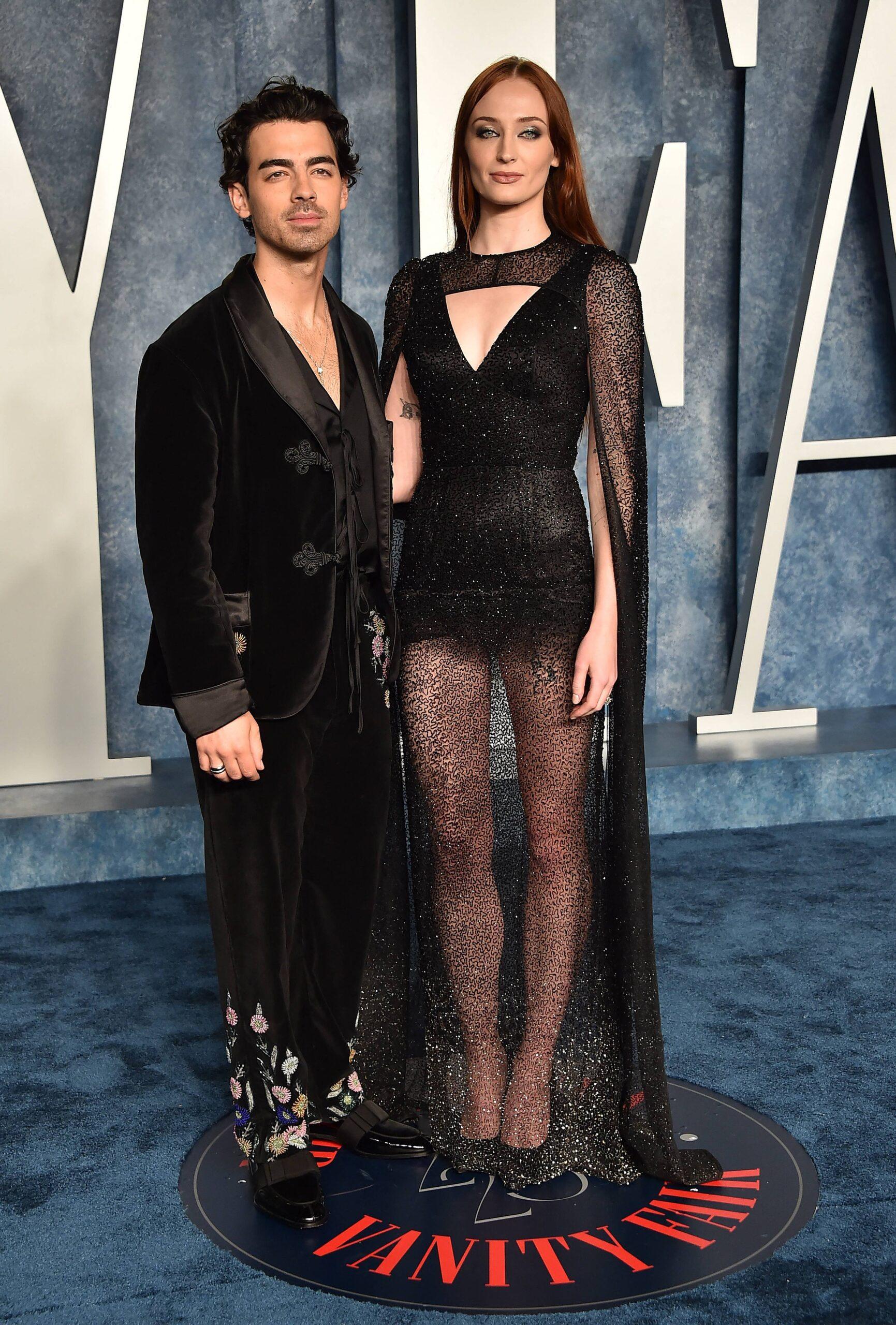 Per reports, Turner follows the aristocrat  — whose family has a net worth of over $270 million — on Instagram. However, it is unsure how they truly met. Like the "Do Revenge" star, Pearson is also newly separated. He split from split from Princess Maria-Olympia of Greece and Denmark, King Charles III's goddaughter, just two months ago.
Joe Jonas Partied On A Yacht Amid Divorce
Turner's steamy PDA session with the young royal comes just weeks after her estranged husband was photographed enjoying a fun outing with friends and bikini-clad women while on a yacht.
As reported, the Disney alum soaked up the sun on a luxury superyacht named Bad Romance" — reminiscent of Lady Gaga's hit song. Jonas might have chosen this water vessel as a subtle diss at his ex-lover.
He seemed to be without the worries of his contentious divorce as he chatted with his companions including former Playboy Playmate Erica McGraw, who donned a string purple bikini while standing on the yacht's dining deck. The Jonas Brothers member wore a white tank top that flaunted his muscular physique.
However, the outing didn't seem to have a romantic vibe as all the women onboard were married. Nevertheless, Jonas looked super happy and content to be surrounded by friends while enjoying the sunny day on the water.
Before the boat ride, the singer was spotted driving in a black and white vintage Ford around the beach city. He even stopped to take a picture in front of the classic car with a friend.
Turner and Jonas shockingly called it quits after four years of marriage in September. "After four wonderful years of marriage we have mutually decided to amicably end our marriage. There are many speculative narratives as to why but, truly this is a united decision and we sincerely hope that everyone can respect our wishes for privacy for us and our children," the estranged couple announced in a joint statement.
Related: Sophie Turner: Joe Jonas Is A 'Hardcore Feminist,' Video Goes Viral
Shortly after Jonas filed for divorce, resulting in a nasty legal battle between both parties — with Turner suing her ex for kidnapping their minor children.
Jonas and Turner, however, later agreed to settle their divorce privately after reaching a favorable custody arrangement for their two daughters. In the court documents obtained by The Blast, the pair mutually decided to mediate privately following their successful child custody agreement in New York.
About The Author
mojjo