'SNL' Writer Happy He's Trending For Laughing At Matthew Perry's Death
October 31, 2023
Former "Saturday Night Live" writer Kevin Brennan seems to be reveling in his newfound fame after receiving backlash for laughing at actor Matthew Perry's death.
The comic recently took to X, formerly known as Twitter, to share how much he has been enjoying the attention his crude remarks have brought him. 
On Sunday, Brennan made a remark mocking Perry's death, which led to an onslaught of comments condemning the comedian's terrible behavior.
Kevin Brennan Does Not Feel Remorseful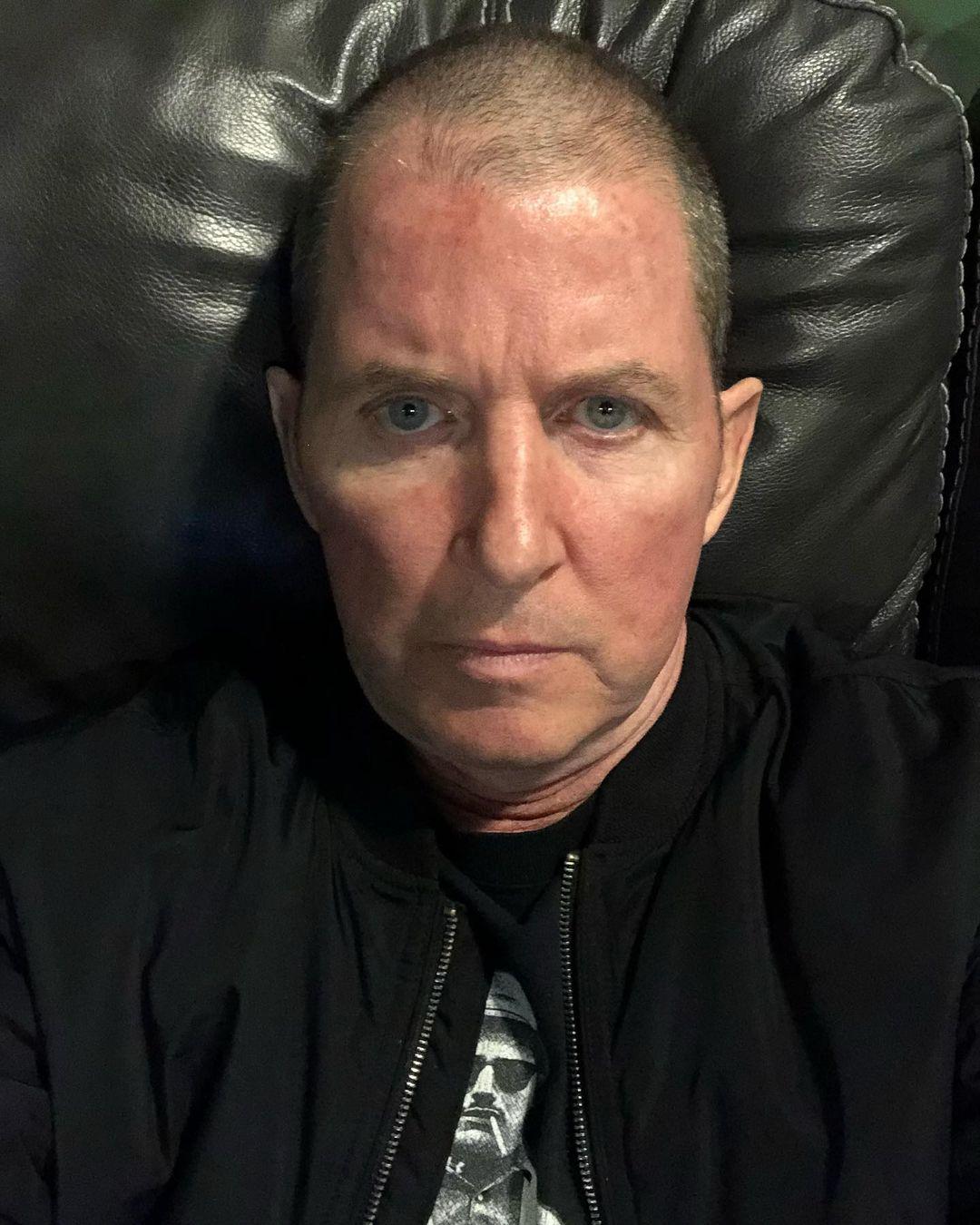 Ever since he was criticized for his tasteless jokes about the death of "Friends" actor Matthew Perry, former "SNL" writer Kevin Brennan has only delighted in his actions and refused to apologize.
He recently took to his page on X to share various screenshots of what he believes to be achievements brought by his crude comments.
Brennan made a post highlighting the trend list on X with his name at the top, writing, "We're doing it."
In another tweet, he replied to an X user who wrote that they hoped he would never find work again. 
The person said, "Here's hoping Kevin Brennan's podcast never makes another dime and he ends up begging for work from people who refuse to hire him." Brennan responded, "The opposite will probably happen."
The podcaster also retweeted a screenshot of his IMDB page, which has been edited to read that he died on October 30. 
Kevin Brennan Got Blasted For His Crude Jokes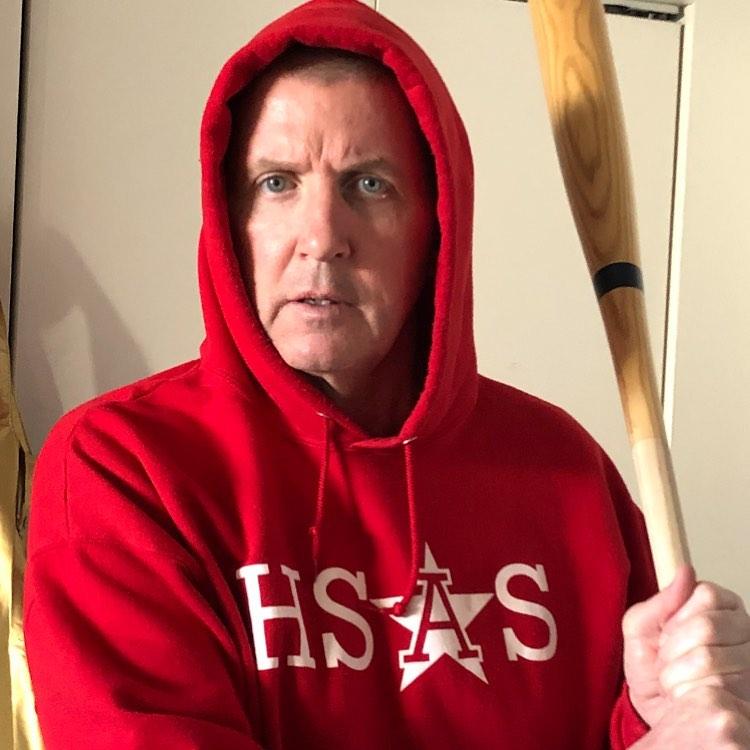 Brennan's actions come in the wake of him getting called out for being insensitive about Perry's death.
In his first tasteless joke, Brennan said, "DROWNED IN A HOT TUB. HAHAHAHA."
Doubling down, he added in another tweet, "I didn't mock it. I just thought it was funny. But I do love it when junkies die."
Fans of Perry wasted no time blasting him for the joke, with many commenting on his thirst for attention.
One person said, "Congrats on the 1 day of fame you'll get, it only took 23 years after you were obviously passed on for Weekend Update. No wonder this is your pinnacle, a failure back then and still a failure now."
Another wrote, "The main problem is that you're not very funny. You try to, with some dark humour and sarcasm, and that could be hilarious against all odds. But the painful truth is that all this is quite savorless…"
"Wow, people FINALLY know who you are!!! Only took 63 years you old failure!!! Welcome to ur 15 mins of fame…….real classy it came on the back of a dead man," wrote a third individual.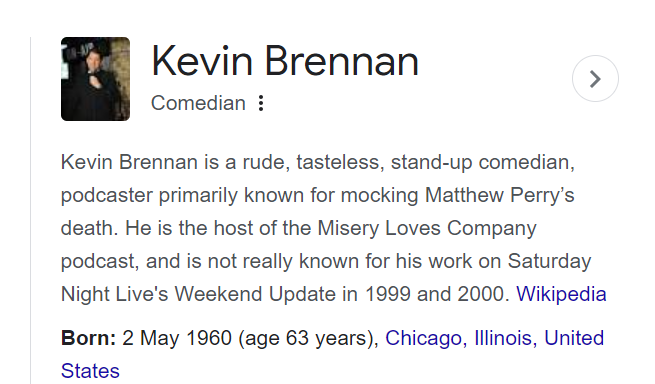 A fourth person noted, "Yikes, please accept my condolences for how empty and devoid of meaningful connections your life must be. Did a Golden Retriever shun your belly scratches? Hang in there bud, even Hitler had Eva."
Besides his IMDB page, Brennan's Wikipedia page was altered by angry fans to reflect his comments about Perry's death.
His bio on the website read, "Kevin Brennan is a rude, tasteless, stand-up comedian, podcaster primarily known for mocking Matthew Perry's death. He is the host of the Misery Loves Company podcast, and is not really known for his work on Saturday Night Live's Weekend Update in 1999 and 2000."
Matthew Perry's 'Friends Co-Stars Speak Out On His Passing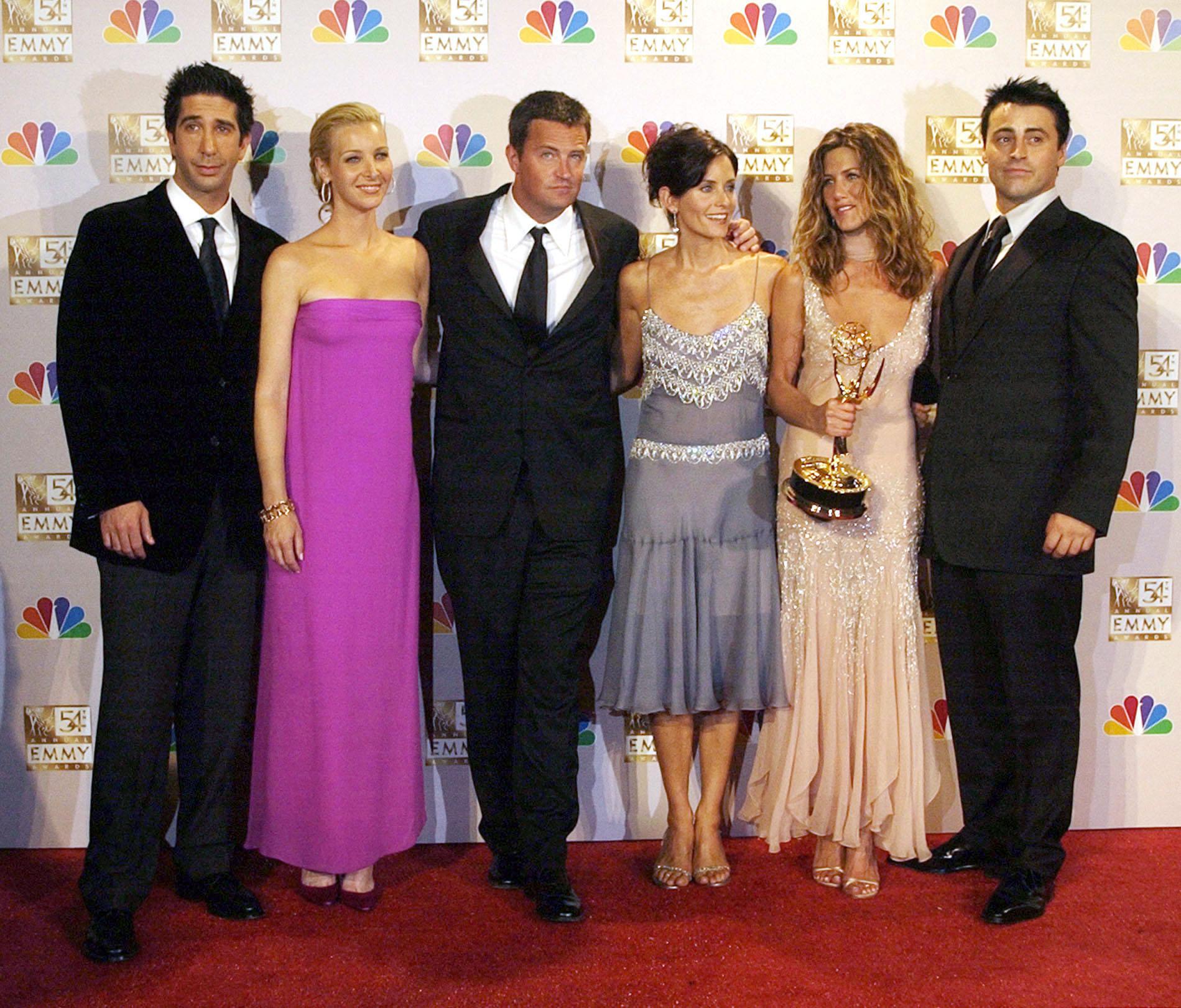 Perry's "Friends" co-stars, Jennifer Aniston, David Schwimmer, Lisa Kudrow, Matt Le Blanc, and Courteney Cox, recently spoke out about his death for the first time since his passing.
They made a joint statement expressing how devastated they were by his death. It read, "We are all so utterly devastated by the loss of Matthew. We were more than just cast mates. We are a family. There is so much to say, but right now we're going to take a moment to grieve and process this unfathomable loss."
The statement continued, "In time we will say more, as and when we are able. For now, our thoughts and our love are with Matty's family, his friends, and everyone who loved him around the world."
Matthew Perry's Body Was Not In The Water For Long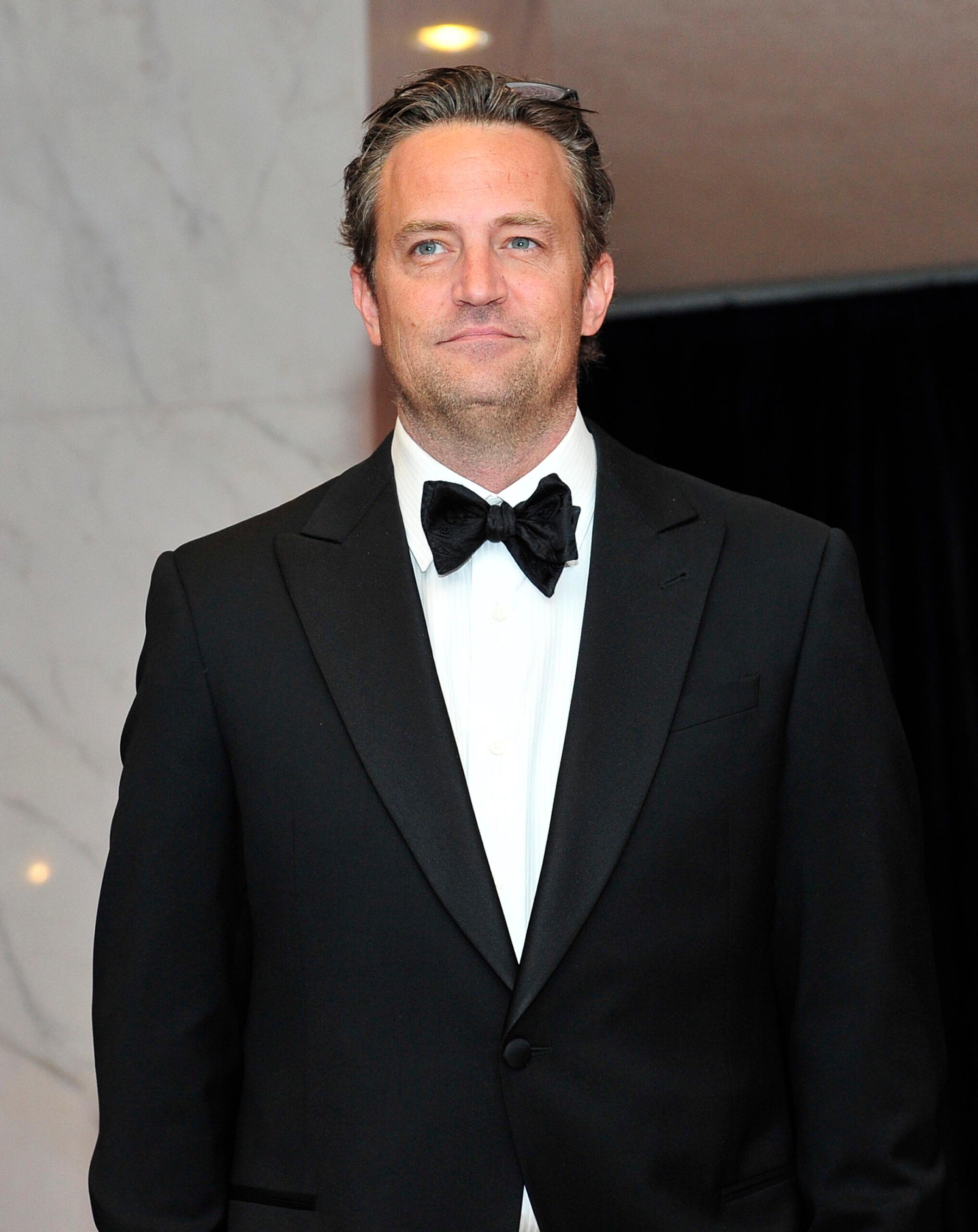 Perry was found dead in a jacuzzi after reportedly taking part in a 2-hour game of pickleball. No hard drugs were found around him, only prescription pills. At the moment, his death cause is still under investigation. 
A recent report revealed that the star's body was only in the water for a short while before he was discovered by his assistant, whom he sent on an errand.
While Perry had a substance abuse past, he seemed to be on the mend and had reportedly committed to a new film project before his unfortunate passing. 
Rest in peace, Matthew Perry.
About The Author
mojjo