Real Life 'Wedding Crasher' Busted For Stealing Gifts From Multiple Weddings
November 14, 2023
A 57-year-old woman who reportedly stole thousands in gifts and cash from several wedding events and was dubbed the "serial wedding crasher" has been busted…again. 
The real-life wedding crasher, known as Sandra Lynn Henson, was arrested back in September at a wedding ceremony in Mississippi. She was then charged with trespassing, petit larceny, and disturbing the peace.
The 'Serial Wedding Crasher' Is On The Loose Again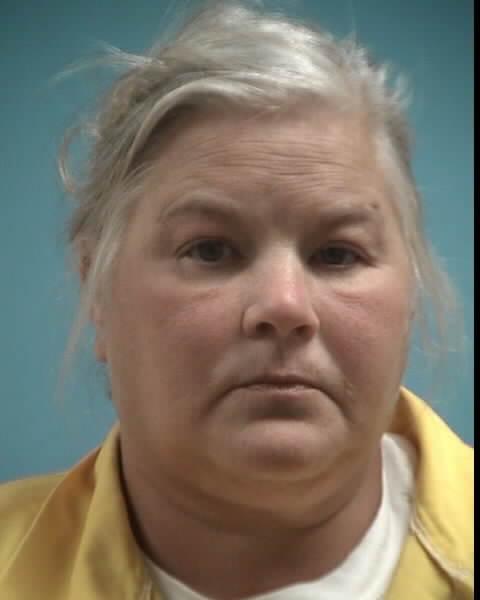 According to reports, Henson, who had an affinity for showing up at weddings she was not invited to and stealing gifts, has been released from jail after posting a bond. 
It is not yet known how much exactly she had to cough up for her freedom, but recent details of her latest alleged crime have been released, revealing Henson doing what she knows best– wedding crashing. This comes amid her being on probation after a prison sentence for the same crimes.
At her last incident, bridal party members reportedly caught Henson in the act. As the bride and groom, Lexi and Brady Butler recounted, Henson was seen eating cake while searching through things that did not belong to her.
"It's unfair," Lexi told USA Today of Henson's release. "She has robbed so many people of precious time, memories, and gifts, but she never has to own up to her wrongdoing. I can't believe no one is taking this seriously."
Lexi's sister at the time was the first to notice Henson at the ceremony, but it was the groom's sister who went up to the 57-year-old and asked for her identity, to which she replied, "I'm here for Lexi."
Unsatisfied by her response, more family members were contacted about the stranger, and eventually, Henson confessed to stealing items at the wedding event.
The Wedding Crasher Begged The Family Not To Call The Cops
According to the reports, during her confrontation with the Butler family, Henson reportedly pulled out $200 from her bra, which she had removed from the wedding planner's purse at the ceremony.
She then begged the family not to call the cops on her because she did not want to return to jail, but her pleas were brushed aside as they contacted the Pontotoc County Police about her actions.
The groom's sister, Kristian Joshlin, noted that Johnson "apologized" and claimed that she had been "going to church" and "door dashing" and seemingly doing well for herself.
Joshlin also revealed that Henson, who had a notebook with seven other weddings penned in it, might have learned of her brother's nuptials from social media.
The situation became more serious after the family searched Henson's name on the internet and learned of her other crimes. The bride and groom were initially kept in the dark about Henson's actions at their wedding until after the police arrived.
Sandra Henson Is Apparently A Seasoned Wedding Crasher
(embed)https://www.youtube.com/watch?v=R75TBpHPX7I(/embed)
Before her latest wedding crashing incident in September, Henson had crashed several other nuptials.
According to the Pontotoc police, "Miss Henson has been arrested in Alabama, Tennessee, and Mississippi for crashing weddings and stealing money and cards from purses."
Henson reportedly crashed a wedding In Alabama in 2021, making away with cash, gifts, and cards given to the bride and groom by guests. 
The sheriff's department later identified Henson after she was seen swiping the wedding presents from gift tables.
While investigating the incident, Alabama authorities learned that Henson had stolen wedding items from nine other ceremonies in the state.
Sandra Henson Might Have No 'Intention To Stop'
INTRESTING!!!!!!!
A couple was celebrating their wedding day in Mississippi on Saturday when an alleged serial wedding crasher snuck in.

Sandra Lynn Henson, 57, has been accused of crashing weddings in Mississippi, Alabama, and Tennessee and stealing money and cards from purses. pic.twitter.com/7N3l5uNRvF

— LadyTasker (@TaskerLady89977) October 7, 2023
As reported by USA Today, the wedding planner who planned the latest event Henson allegedly stole from does not believe the 57-year-old would ever stop crashing weddings and stealing.
"It's insane. She's been doing this for quite some time and I don't think she has any intention to stop," Kait Dorrough said.
The Florence, Alabama Police Department, in 2019, said Henson was accused of taking gifts from two weddings in the state. The news outlet reported that she was charged with two counts of property theft.
Henson was then indicted on a grand larceny charge in Mississippi in 2021 after stealing wedding presents, gift cards, and cash reportedly worth over $1,000.
Still, in 2021, Henson was sentenced to jail for burglary and grand larceny, after which she made parole, per the Mississippi Department of Corrections.
With Henson free again, it is safe to say, beware of the "serial wedding crasher!"
(embed)https://www.youtube.com/watch?v=i3SmMytNPnU(/embed)
About The Author
mojjo