Rapper Blueface To Pay $13M To Strip Club Owner Over Las Vegas Shooting
October 24, 2023
Blueface has received a judgment for the October 2022 shooting in Las Vegas and was ordered to cough up major cash to the owner of the strip club where the incident went down.
The controversial rapper, who was arrested for the shooting in November, pleaded guilty to several charges including a misdemeanor and a Category B Felony of discharging a firearm at or into an occupied structure.
Blueface Required to Pay Over $13 Million In Damages To Strip Club Owner
Court documents obtained from the judgment on October 21 show that favor was granted to the Plaintiff who sought damages in the total amount of $13, 072,482. This means Blueface, whose real name is Jonathan Jamall Porter, was ordered to pay up.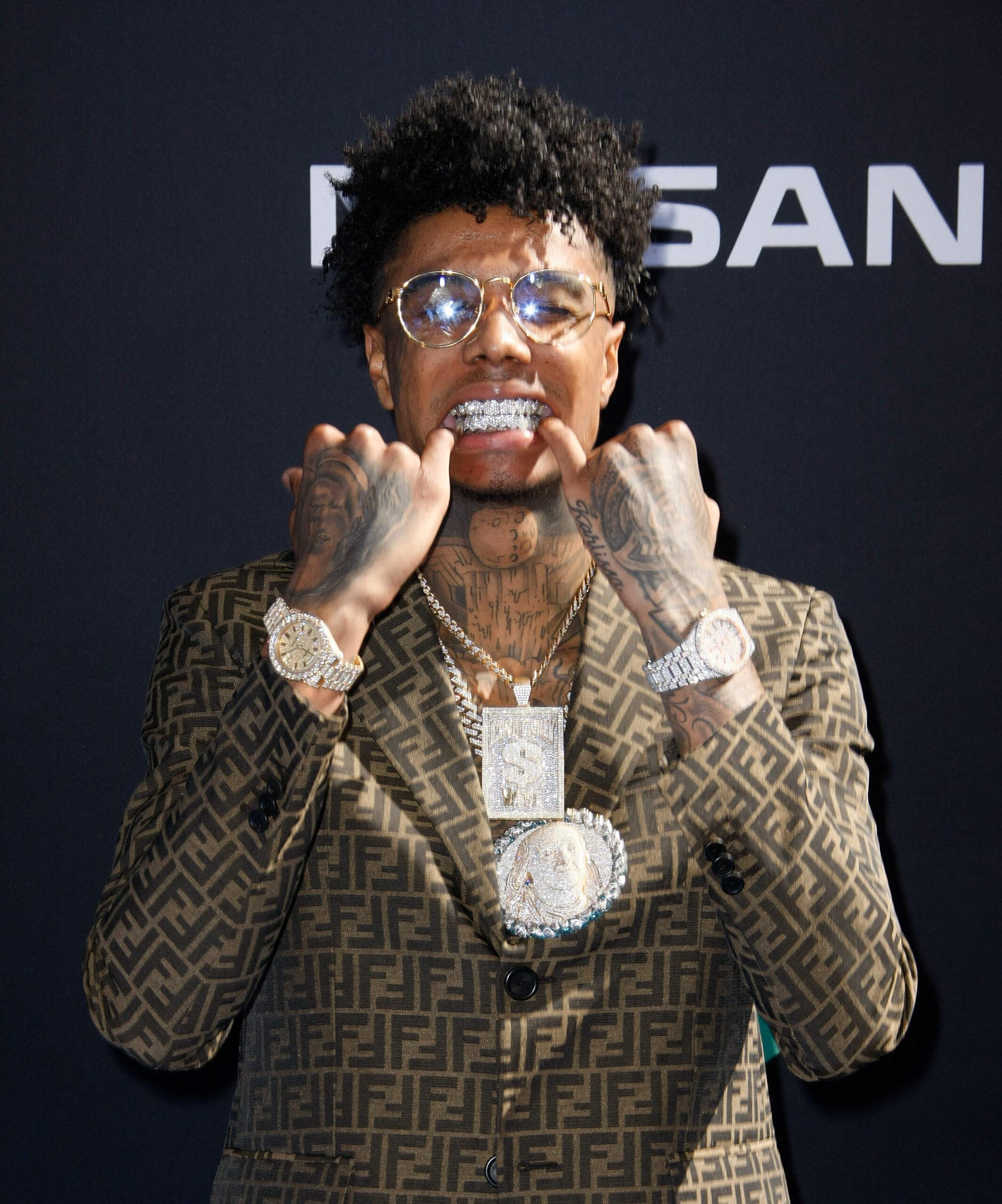 A huge chunk of the damages come from lost revenue incurred by the strip club, which had to shut down following the shooting incident.
"Due to the Plaintiff's loss of its business license resulting from the October 8, 2022, incident, Plaintiff cannot reopen its business, the Club. Plaintiff is continuing to pay its required rent for the leased premises…with no open business," the document reads.
The Plaintiff claimed that he made a revenue of $350,000 in sales per month, meaning that for the three years of his remaining five-year lease which he initially signed, he is owed $12,600,000 in revenue.
There was $198,000 in lease damages from October 2022 through to September 2023, as well as an unpaid staff payroll of $84,000. Other sizeable damages that contributed to the overall amount include a sales tax of $61,066 based on two months of sales and repair and maintenance of $32,380.
The documents, obtained by famous legal journalist Meghan Cuniff — who majorly covered Tory Lanez's shooting case involving Megan Thee Stallion — reveal that the "Baby Momma Drama" rapper could still pay more money as the Plaintiff can still "request reasonable attorney's fees and costs against Defendant."
The $13 million judgment is only in the matter of the civil case as the recently engaged rapper was sentenced to probation on October 2 in his criminal case. "Blueface's guilty plea and sentencing in his criminal case made this judgment enviable," Cuniff explained adding that  the judgment in the civil case quickly followed because "there are no genuine issues of material fact."
Recall that Blueface was arrested on November 15 while out in public with his now ex-girlfriend Chrisean Rock. Eyewitnesses saw a group of six to eight detectives from the LVMPD storm the rapper, pin him to a wall, and cuff him before carrying him off in their vehicle.
A judge in Las Vegas has ordered rapper Blueface to pay $13 million to a strip club owner after he shooting a man outside the club.

Here's the actual judgment, sent to me just now by the strip club's lawyer. pic.twitter.com/2feIRP1nlu

— Meghann Cuniff (@meghanncuniff) October 23, 2023
The arrest happened outside Lo-Lo's Chicken and Waffles around Hughes Center Drive. A statement released by the police department claimed that Blueface was booked for attempted murder with a deadly weapon and discharging a firearm at/ into an occupied structure.
The "Respect My Cryppin" star was also charged for operating an unregistered vehicle, trailer, or semi. Following his arrest, Rock, who now has a son with her Blueface, took to her Instagram story to declare her support for the rapper.
Why Blueface Shot At A Man In The Strip Club
The 26-year-old California native is no stranger to being in trouble with the law. In 2019, he was charged with one felony count of carrying a loaded gun without registration but those charges were later dropped in October of that year.
He and Rock have also made headlines for their tumultuous relationship; often seen on camera getting physical and exchanging blows with one another.
Per reports, Blueface's fiery temper was responsible for the shoot-out at the Las Vegas strip club after an unidentified man made a bad joke about the rapper. The alleged victim reportedly joked about Blueface, saying he was talking to "some females in a cheap vehicle." The rapper and his crew got enraged by the remark and went on to get physical with the truck driver and hit him "multiple times."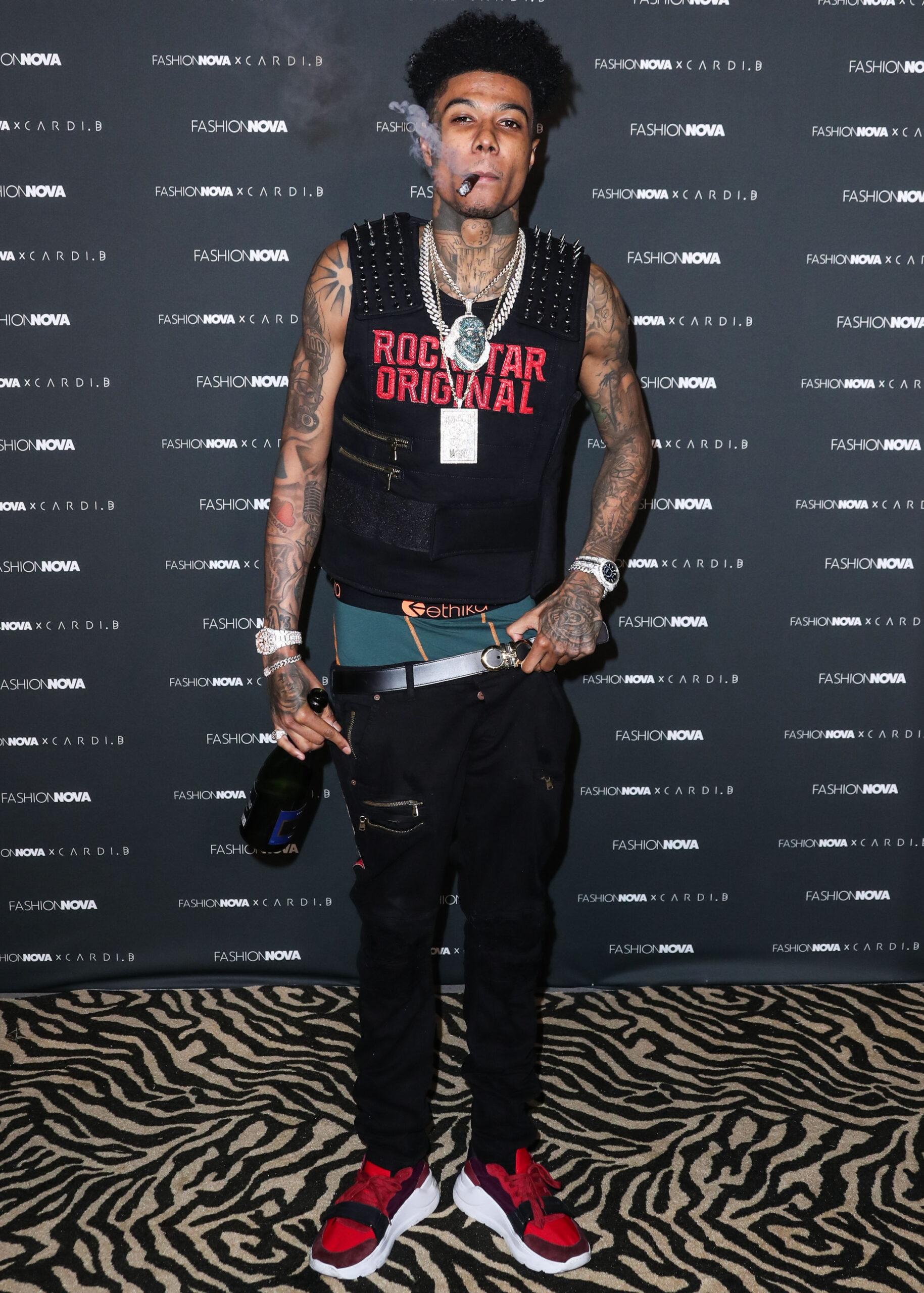 The mystery man was able to escape the physical abuse and attempted to drive off in his truck. However, the rapper's crew allegedly suspected that he was "going for a gun" and decided to fire rounds at his vehicle.
The rapper was caught on camera firing at a vehicle and injuring its driver outside the Euphoric Gentlemen's Club in Las Vegas. The driver suffered a "bullet graze wound" while his truck had several bullet holes.
About The Author
mojjo