Pete Davidson's Family Is 'Very Happy' With Madelyn Cline Romance
November 21, 2023
Former "Saturday Night Live" star Pete Davidson has reportedly introduced girlfriend Madelyn Cline to his family, and they are said to be happy for him.
Davidson and Cline were romantically linked in September after it was reported that they spent a night together at the Beverly Hills Hotel in Los Angeles.
Pete Davidson's Family Thinks Madelyn Cline Is 'Lovely'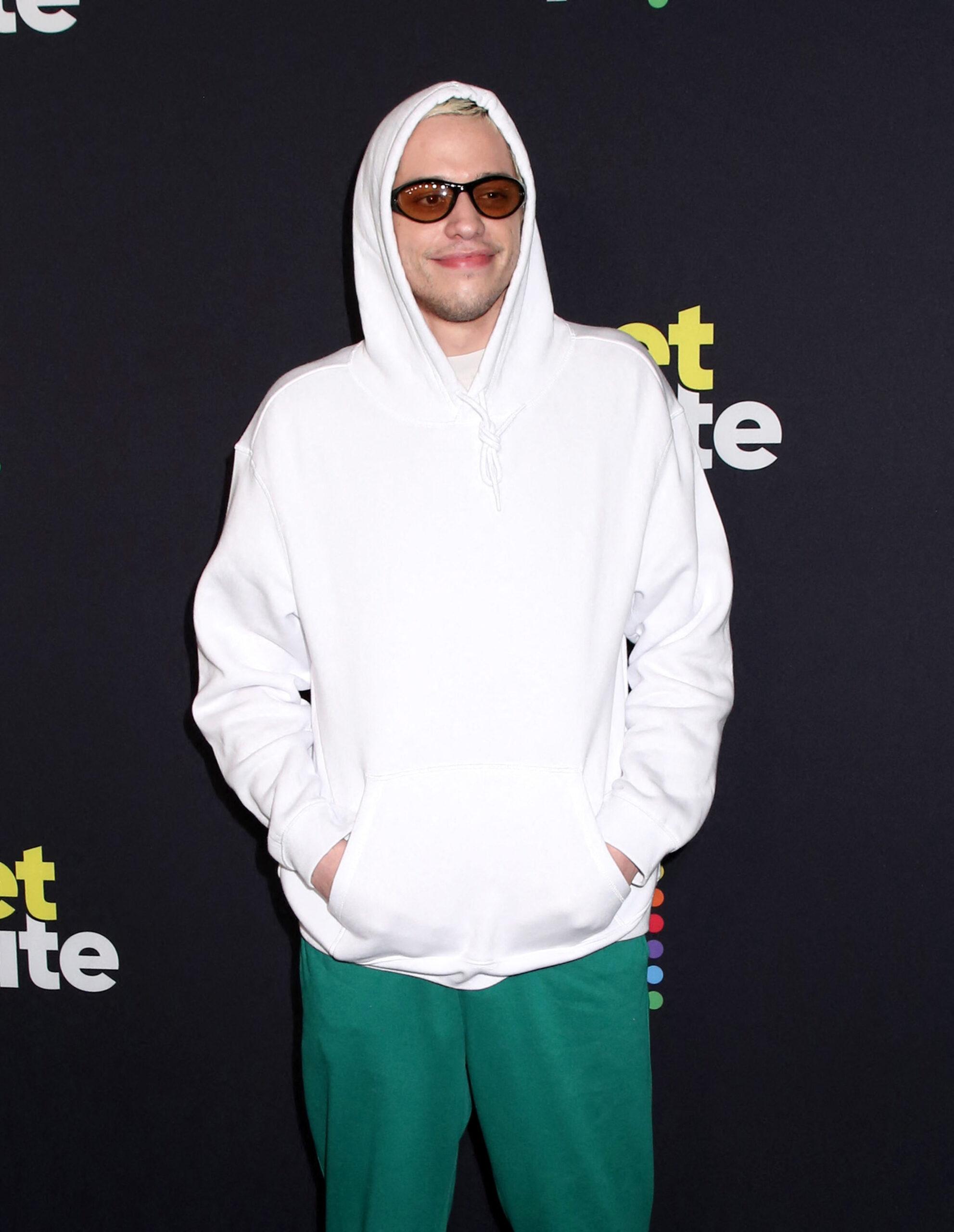 The "King of Staten Island" actor began his romance with the "Outer Banks" actress just barely a month after his relationship with Chase Sui Wonders ended, and his family are reportedly happy for him.
Davidson and Cline have managed to keep their love affair relatively private, a departure from their usual high-profile public relationships. 
They have been together for about two months, but things have since grown heated as he has already introduced her to his family.
"Pete's mom and sister think Madelyn is lovely," an insider told Us Weekly. "They're very happy for Pete."
"Things are going really well with Madelyn and Pete, but they're trying their best to keep a low-key romance. They have both dated people in the public eye before and are trying to maintain more privacy this time around," the source added.
The Couple Appeared 'Very Lovey' At An 'SNL' Afterparty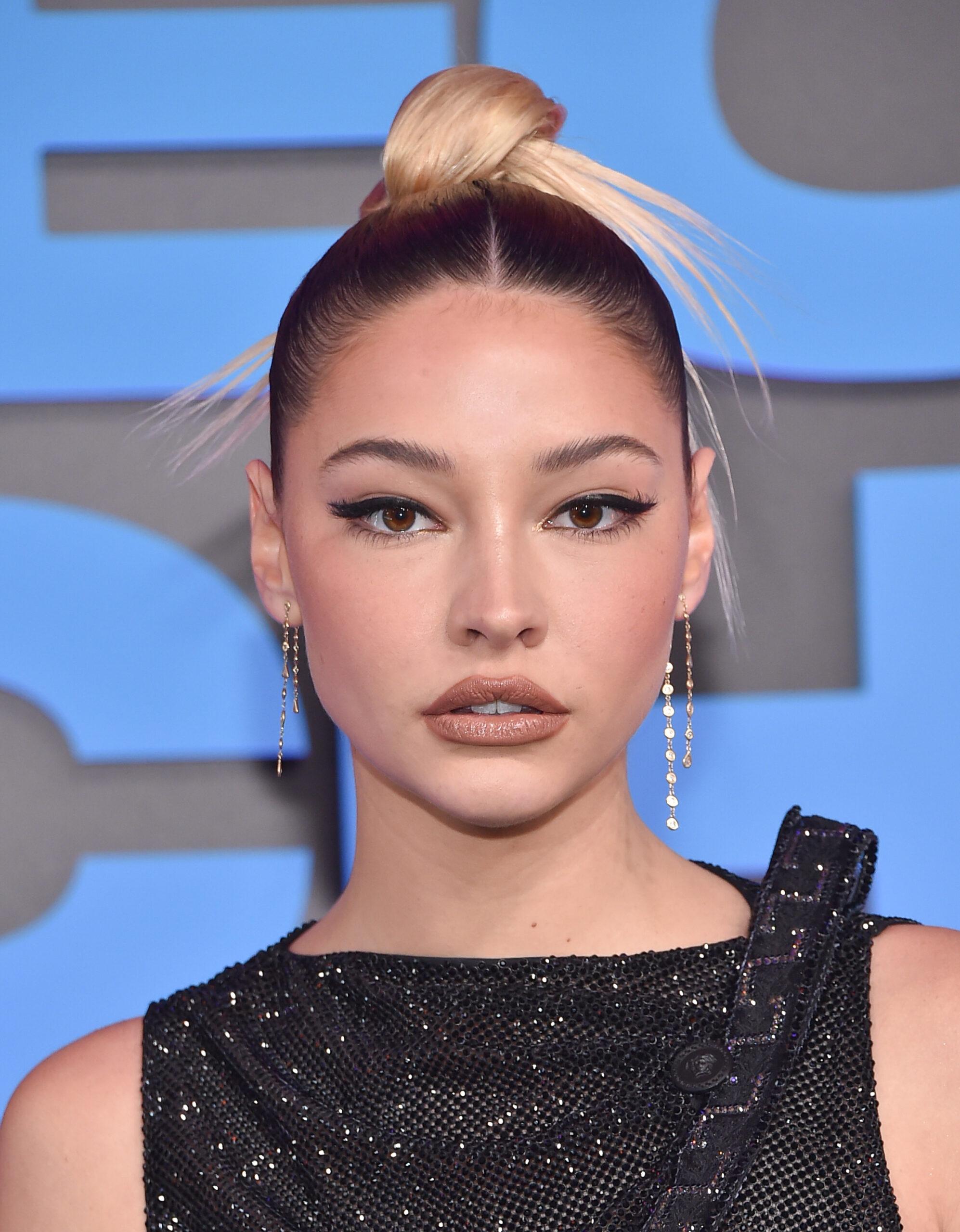 The pair turned up the dial in their romance back in October when she joined him for the after party of "Saturday Night Live" season 49 premiere, per People magazine.
At the time, the duo added fuel to the speculation surrounding their relationship with their cozy appearance at the star-studded event, with a source noting that they seemed "very lovey" but "kept to themselves."
For the event, Cline was draped in an all-black ensemble while Davidson wore the sweatsuit he was wearing to close the episode of SNL. They were in the company of Cline's pal and "Ozark" actress Sofia Hublitz.
Most recently, another source told Us Weekly that the pair will "show support" for each other's project but will not "make a red carpet appearance together anytime soon."
Pete Davidson And Madelyn Cline's Romance Heats Up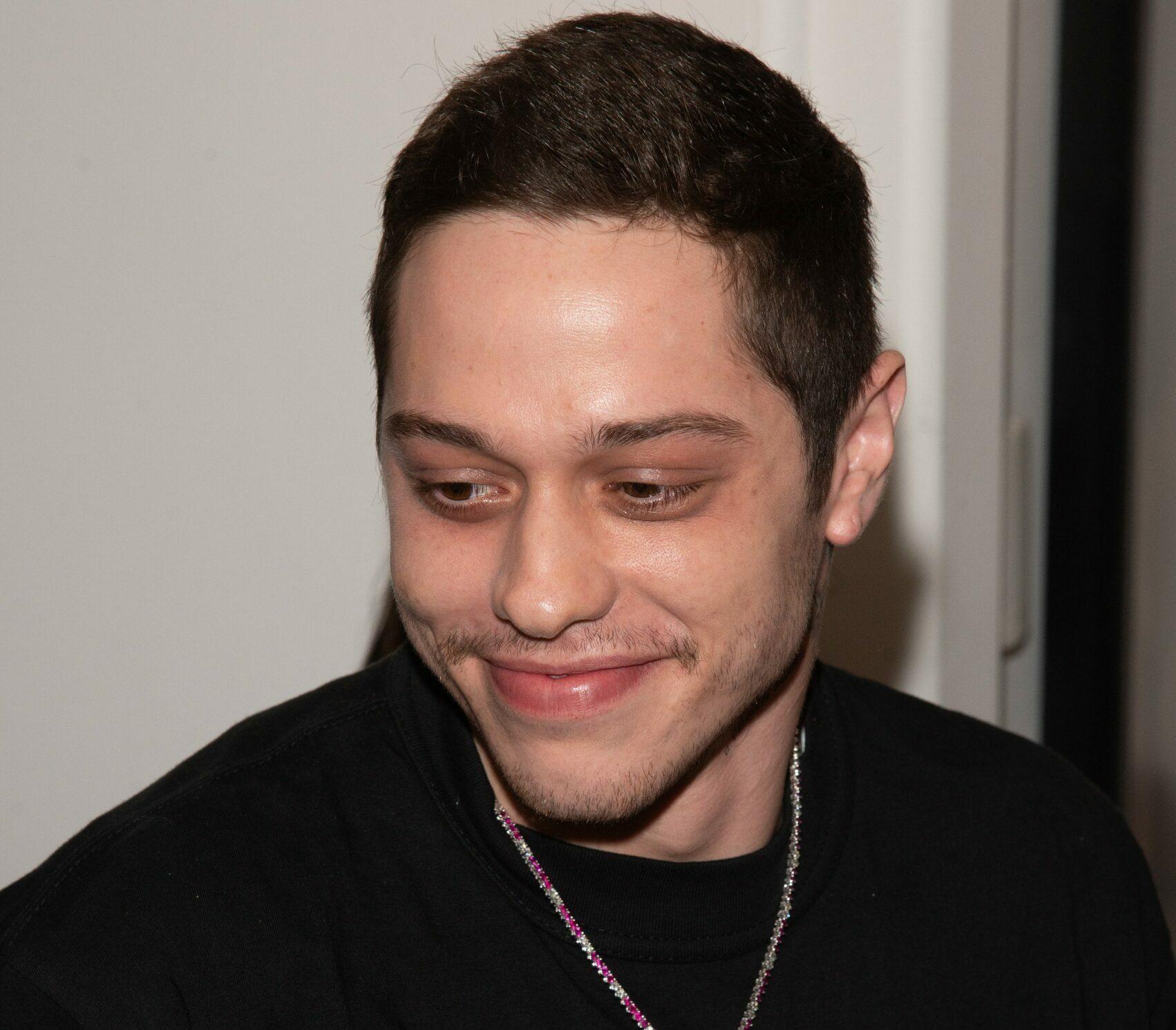 It comes after the pair were first linked in September after having a sleepover in Los Angeles. Later that month, she traveled to Las Vegas to show support for him during a stand-up performance at The Chelsea venue, and both stayed in a Crockford suite at Resorts World.
Although they planned to keep things under wraps because they had assumed "there would be a whole frenzy" about them, things grew "close fairly quickly."
"Madelyn and Pete had hoped to remain low-key for a while, especially because Madelyn is a really private person," an insider told Us Weekly. "But they've spent a lot of time together and have built a strong bond in a short period of time."
Davidson was previously linked to actress Wonders after a steamy romance that began early this year. They broke up shortly after his stint at rehab for borderline personality disorder and PTSD.
Cline previously dated her "Outer Banks" co-star Chase Stokes before calling things off in November 2021. She was also linked to musician Jackson Guthy.
Pete Davidson's A-List Past Lovers
The "Bupkis" star's list of A-list celebrity exes includes Ariana Grande, Phoebe Dynevor, Emily Ratajkowski, and Kim Kardashian, who recently revealed a secret tattoo she got to commemorate a high point in her romance with Davidson.
During an episode of "The Kardashians" in early November, Kardashian coyly showcased a delicate tattoo on her lip that she got when she hosted "Saturday Night Live" in October 2021. 
According to Page Six, the tattoo features an infinity sign that appears to be a subtle reference to Davidson, who also got an infinity sign tattoo in connection to the same evening.
"The night I hosted 'SNL,' me and all my friends got matching tattoos, and everyone got them on their hands, and I was like, 'There's not a shot I will get a tattoo,'" she said on camera.
She later changed her stance, recounted her experience getting the ink, and stated that the process was "nothing."
"I finally put a bumper sticker on a Bentley," she shared. "No one knows; no one sees it. I forget (about it), but every once in a while, I'll be flossing my teeth, and I'll see black and I'll go, 'What's this black in my mouth?!'"
About The Author
mojjo