Peta Murgatroyd Breaks Silence On 'DWTS' Elimination
November 16, 2023
Peta Murgatroyd is finally addressing her shocking elimination from season 32 of "Dancing with The Stars."
Murgatroyd and her partner Barry Williams were evicted on Tuesday night — Whitney Houston Night— after finding themselves in the bottom three.
A day after the elimination, Murgatroyd took to Instagram to celebrate her partner while getting candid about her feelings about leaving the beloved reality competition.
Peta Murgatroyd Says This Was Her 'Favorite' Season Despite Elimination
"I took the morning to fully digest the season I just had," the pro dancer began her post which was attached to a photo of their last performance where Williams ripped open his shirt.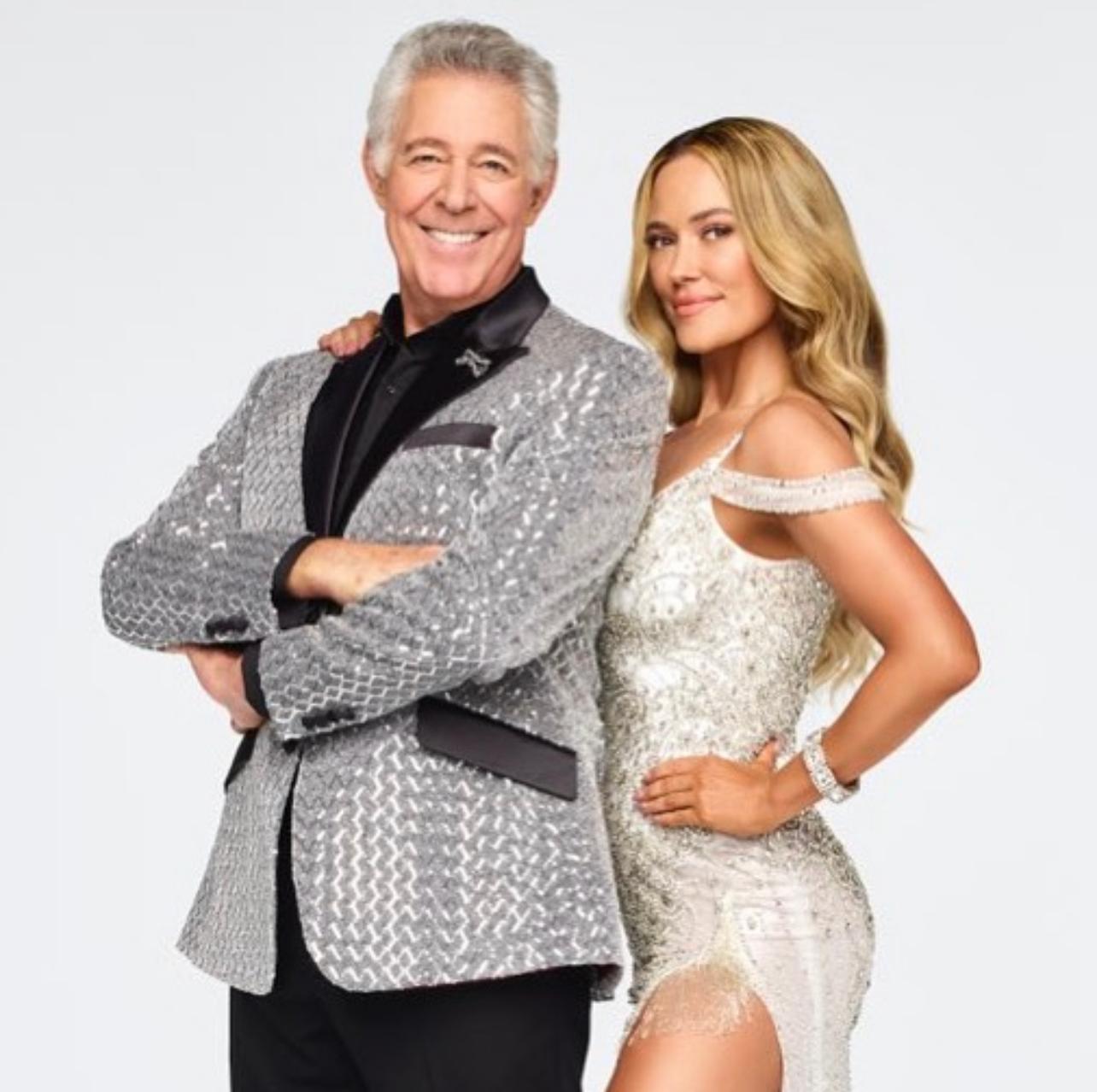 Murgatroyd continued, turning the attention to "The Brady Bunch" actor. "To Barry, my Bazza, my Big Bad Baz, the Heart Of The Show! What a surprise you were," she gushed. "I will never forget the day I met you. You stood up when the cameras stopped rollin and showed me everything you had in your dance repertoire."
The renowned choreographer recalled how she couldn't stop smiling and contain her joy. "I quickly realized I had grossly underestimated you. You were one of the few who were genuinely so happy to be there, you were so eager to learn," she penned.
The two-time Mirrorball Trophy winner explained that she had "zero clue" about what to do with Williams when they began, but she soon discovered how to showcase his impressive talent.
Speaking of how Williams conquered the competition, Murgatroyd wrote, "This has to be one of my favorite seasons ever. Truly. Week to week you continued to WOW people in the ballroom and all over the country. You showed them that at any age you can still pursue your dreams."
She then appreciated her dance partner for bringing his zest to life to the ballroom before adding, "I will forever hold space for the chant "BARRY! BARRY! BARRY!" The New Zealand native gushed about how honored she was to have worked with "a true Hollywood icon and one that is loved by so many."
The mother-of-three then declared, "Being on this journey with you has been a once in a lifetime experience. Love you Baz xo." In the heartfelt message, the pro dancer didn't forget to appreciate fans who kept them this long, writing, "P.S. to everyone who voted for us each week, thank you from the bottom of my heart. Your support means the world to me and we were so grateful each time we made it through."
Fans Think Peta Murgatroyd & Barry Williams Were Robbed
In no time, the post garnered thousands of likes and comments from fans, who expressed displeasure at Murgatroyd and Williams' elimination. One fan wrote, "You two were robbed!! It was such a JOY to watch the two of you shine!!!!!" while another penned, "All our votes couldn't save him. 😩 At least he went out with a bang! Loved this partnership! Love you Peta! You'll always be my fave ever. 👏👏👏👏👏👏👏 it should have been Harry. I said what I said."
Another comment read, "NOO NOT MY GUY BARRY!!!! YA'LL WINNERS TO ME! PETA and BARRY deserve justice in the dwts ballroom and the only way is for us to see that salsa one more time BARRY BARRY BARRY!!!!!!"
This internet user shared a similar sentiment, writing, "I was so upset to see him go . He was so fantastic last night. Great job Peta and Barry. 👏👏👏❤️."
Williams and Murgatroyd performed a sensual rumba to "Didn't We Almost Have It All" on Whitney Houston Night on November 14 and earned a score of 32 out of 40 from the judges.
Despite winning extra points from the Dance Off, the pair found themselves in the bottom three, and once the votes were in, Williams and Peta were sent home. The crowd chanted Williams' name as he exited.
Before the partners made their debut on the hit reality dance competition, Murgatroyd, who returned to the ballroom just after welcoming her second son Rio John, shared a piece of sweet advice with Williams.
When the Hollywood star asked for pro tips for "DWTS," she answered, "Hold on to your britches, pace yourself and have fun." It seems Williams took her advice and followed it until their last day!
About The Author
mojjo