Pet Pig Named Kevin Bacon Footloose On The Run In Pennsylvania!
October 21, 2023
Kevin Bacon is living his best life on the run. And we're not talking about the actor.
A 200-pound pet pig hilariously named Kevin Bacon escaped from his new home in Gettysburg, Pennsylvania last week and has since become a quest for town residents to locate and capture him.
The town needs a "few good men" to help bring the beloved hide-and-seek champion home!
Kevin Bacon Ran Away From Home And Is Now Footloose And Fancy-Free!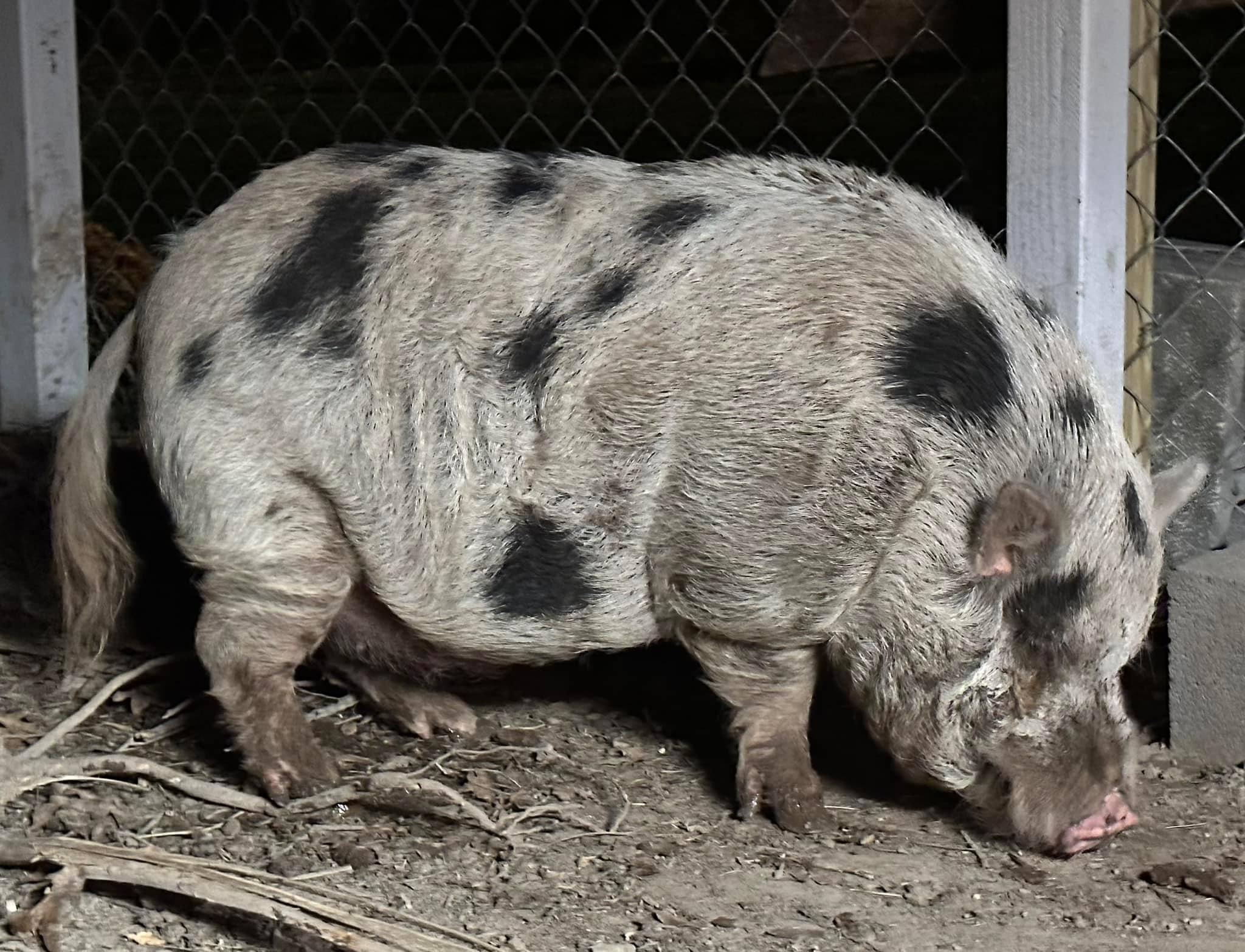 Only one day after moving to his new home with Chelsea Rumbaugh and her family in Gettysburg, Pennsylvania, Kevin escaped and went on the run.
According to the family, things were good for their new friend the first night, but then the following morning, the pig decided to wake up and choose a life on the run. He knocked over a post and ran off into the woods around the family's property.
Rumbaugh created a Facebook page called "Bring Kevin Bacon Home," where she shares information, photos, and videos of Kevin sightings. Many have joined in on the wild hide-and-seek challenge led by an oinking Kevin Bacon.
The family has set up food around the property to try to lure him back, which has somewhat worked. He has visited and eaten the food, and even relieved himself, but they've not been able to capture the smart pig yet.
"He came back to our barn at 10 Marsh Creek Rd to eat and relieve himself then trotted South through the woods and was spotted just before 90 Marsh Creek near the road before heading back to the woods," a Facebook post reads. "We hope this means he knows where home is. We have to believe that."
It appears that Kevin is living his best life while on the run and maybe he thinks he's playing an epic town-wide game of tag.
Rumbaugh even said, "He is 100% playing with me," in one of her Facebook posts.
Many Are Taking This Opportunity To Share Jokes!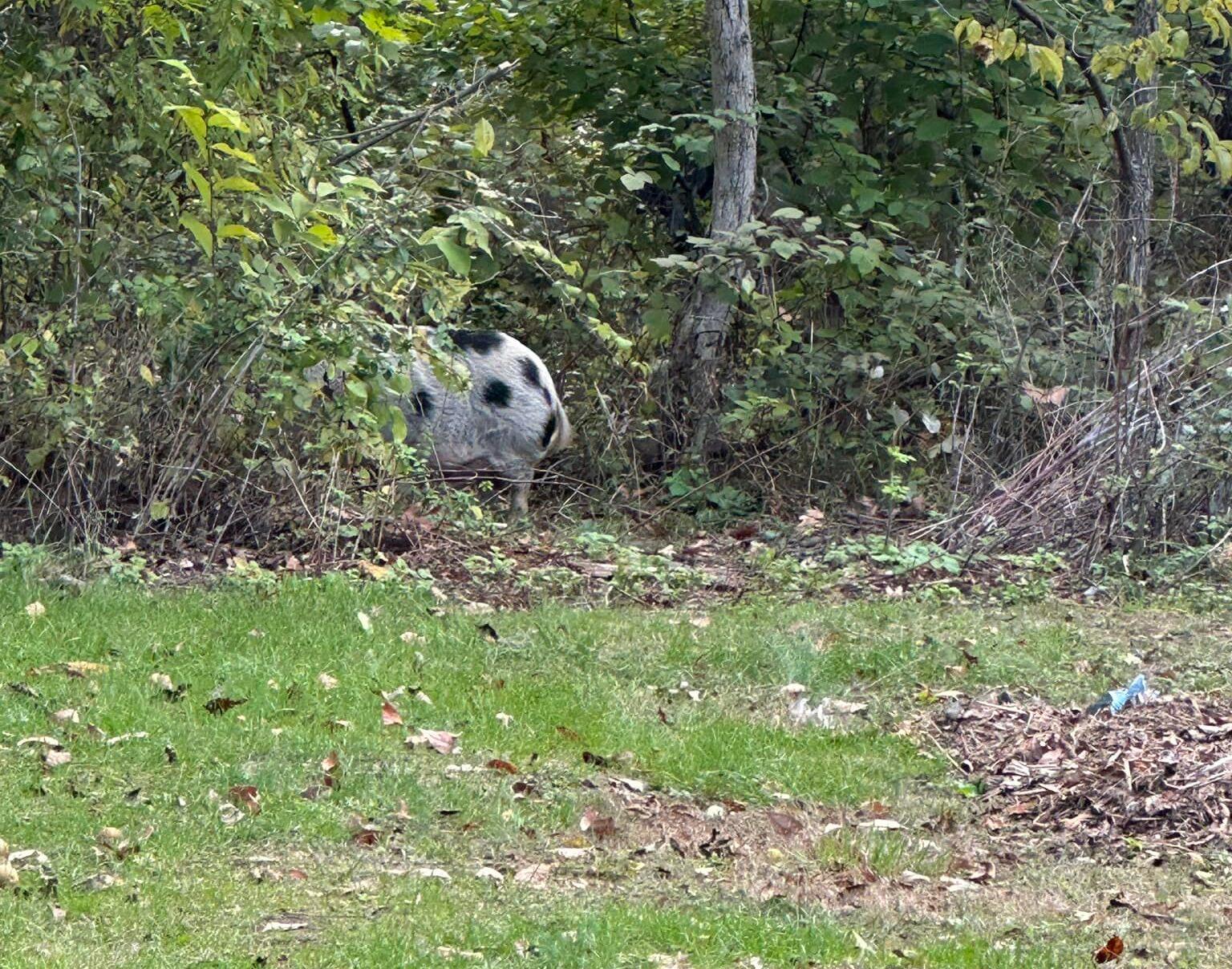 Of course, a situation like this calls for humor, and followers of the Facebook page certainly have laughs to share. One post had people photoshopping the pig into photos for fun.
And of course, this unique situation calls for the real Kevin Bacon to dance right into town to help save the day. Rumbaugh has tried to reach out to the actor in the hopes that he'll be able to help out in some way.
Tagging the real Kevin Bacon, one follower wrote, "Kevin Bacon, Gettysburg Kevin needs you!!"
Others commented that Gettysburg Kevin Bacon needs the real Kevin Bacon to help. But so far, no word from the actor.
The Most Recent Update Shows A Clip Of Kevin Bacon Just Living His Life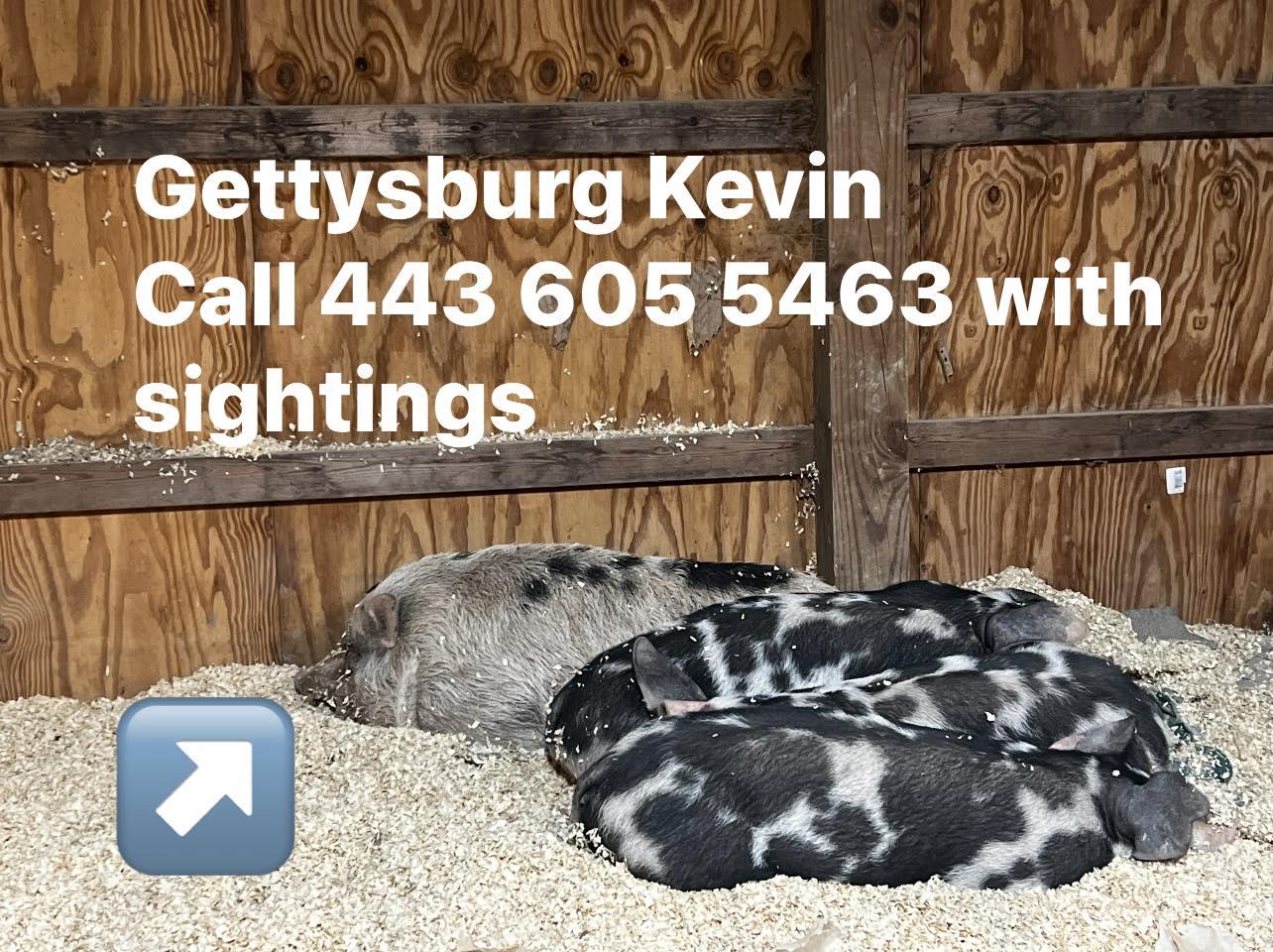 In the most recently shared update on Facebook, a video shows the pig, who's clearly having a great time on the run, wandering around Rumbaugh's property.
"I am going into work today but ran up to check the barn before I left to find Kevin a full 30 minutes early for breakfast," the video is captioned.  As she tries to slowly approach the pig on the run, he turns around and heads back into the woods.
One person commented, "This pig should be on Survivor! He outwits, outplays, & outsmarts!" Another added, "Who needs health club membership with Kevin around?!"
About The Author
mojjo