Netizens Say Joe Biden 'Needs To Resign' Following Veterans Day Moment
November 13, 2023
Social media had a lot to say after a video of President Joe Biden attending a solemn wreath-laying ceremony at the Tomb of The Unknown Soldier went viral.
In the video, Biden is seen extremely disoriented and confused after he was seen placing the wreath in front of the Tomb of the Unknown Soldier.
Now, it seems that many have had enough.
Netizens Say President Joe Biden 'Needs To Resign'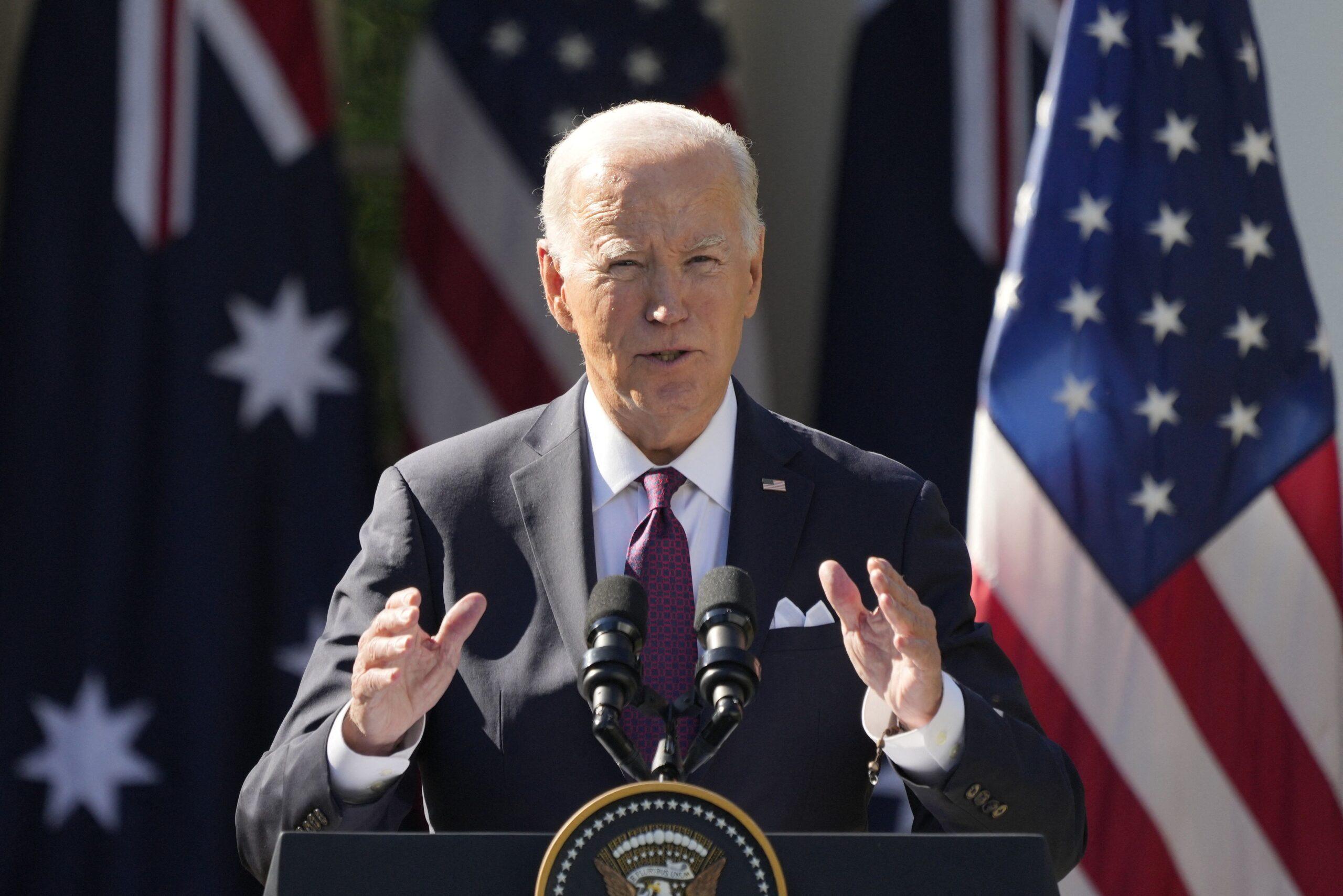 Following Biden's seemingly disorientated act at the Tomb of The Unknown Solider on Veterans Day, many individuals took to social media to call the situation "embarrassing" and "pathetic."
Some are even calling for the President to resign.
"Resign," Veteran Frank Lloyd wrote on X, the social media platform formerly known as Twitter.
"The greatest privilege you have is to resign," another user wrote.
As one netizen claimed, "Joe Biden doesn't respect our troops. Resign."
Related: President Joe Biden Suddenly Stops Speech Due To An Urgent Military 'Issue'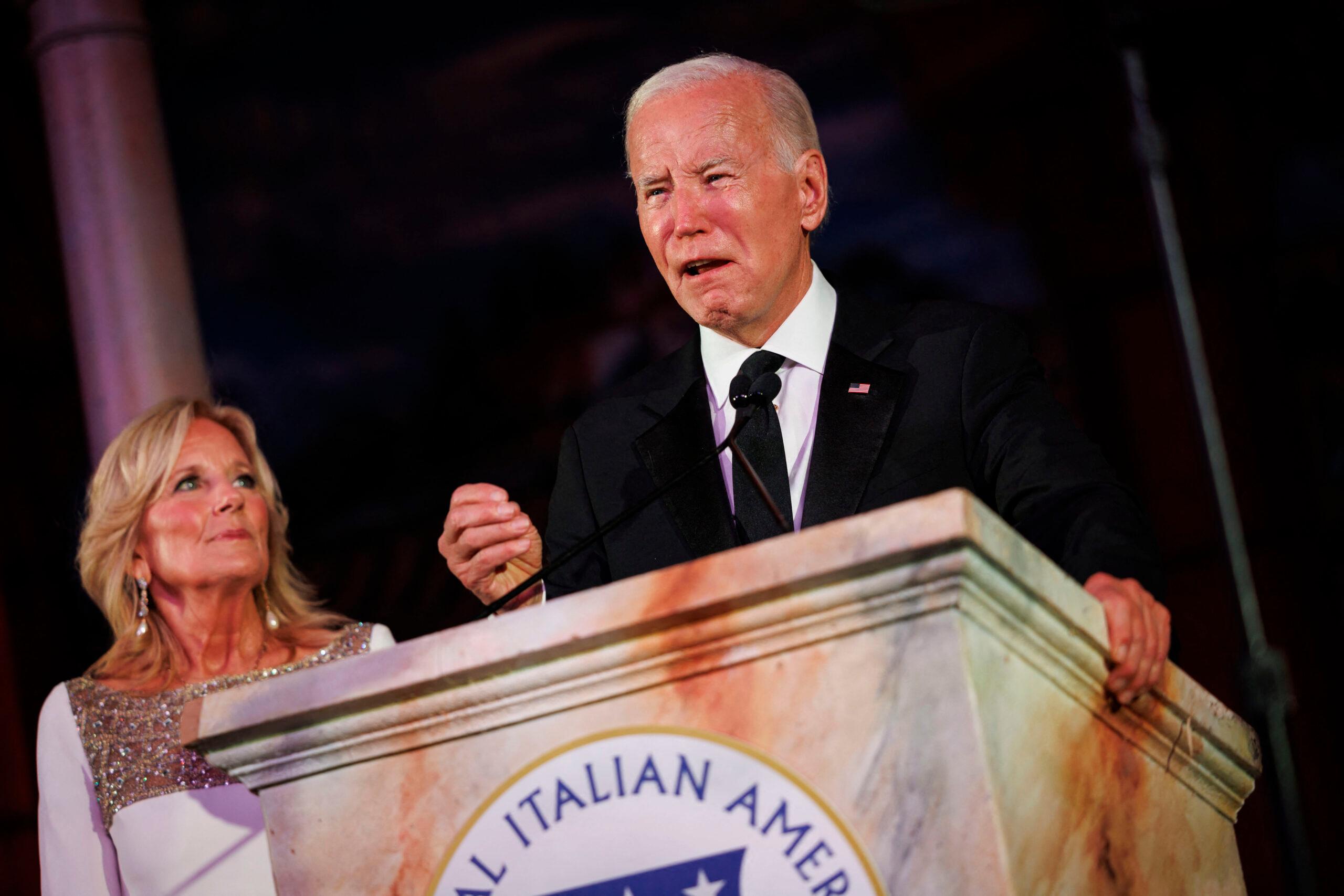 One user expressed, "Americans are a historically proud people, but at this moment in time, there are more Americans embarrassed by the state of our nation than at any other time in this country's history. America is more broken & divided than it has ever been, Joe Biden needs to resign or be impeached!"
Another user simply wrote, "Joe Biden needs to resign."
Video Goes Viral Of Biden's 'Pathetic' Veterans Day Moment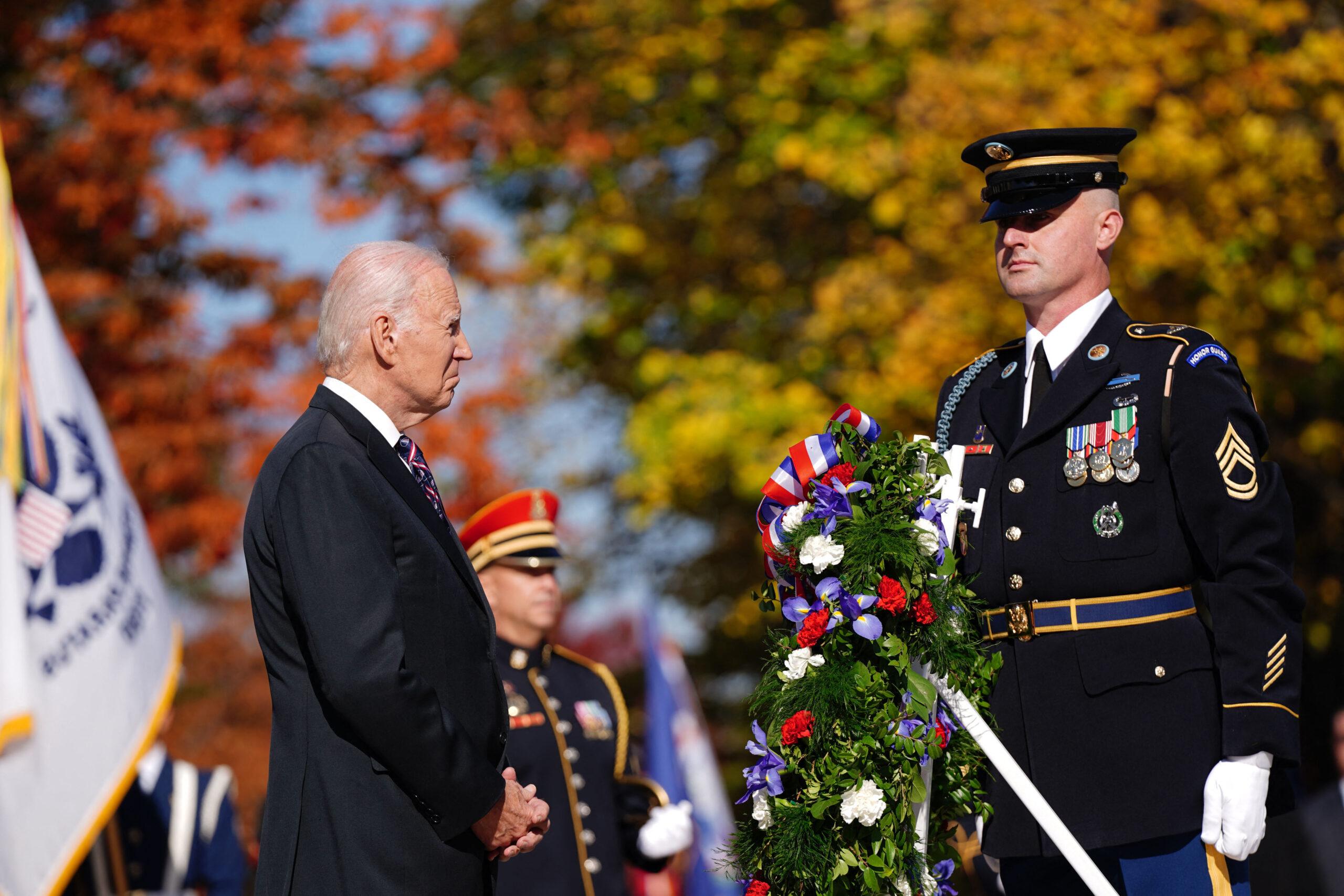 In the now-viral video, President Joe Biden was handed the wreath by a U.S. Army service member, which he then transferred to the front of the tomb. Biden stood there for quite some time as he paid respects during the ceremony, but when it was time for him to get back in line, he became extremely disoriented.
Biden is then seen turning away from the wreath and beginning to walk away, however, he then hesitated, seemingly stumbled a bit, and then seemed extremely confused by where he was.
The President turned to the service member who was standing next to the Tomb of The Unknown Soldier, looking at him as if he needed direction on where to go. The service member is seen stretching out his arm and directing Biden to get back in line next to the vice president for the remainder of the ceremony.
See the video here.
Social Media Seems To Be Fed Up With Joe Biden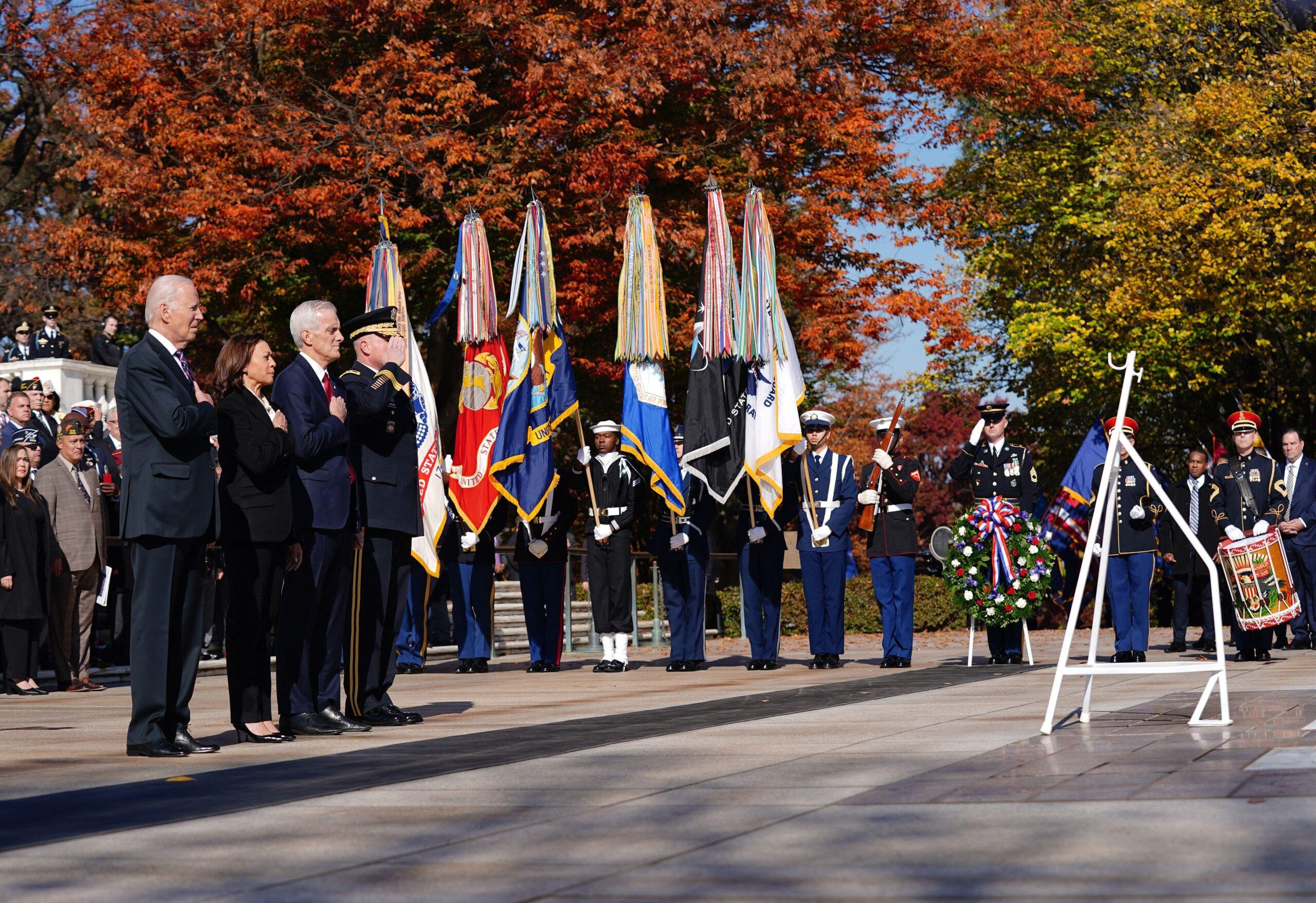 Many others continued to flood social media, expressing their frustrations with Biden. "Joe Biden must resign immediately!" one social media user wrote.
"Joe Biden couldn't remember what he was supposed to do at the ceremony at the tomb of the unknown soldier," another user wrote, adding, "I would ordinarily say it's sad because he's old. But, truly it's a disgrace!! I'll go further. It's pathetic. He is incompetent. He should resign!!"
As one user called for the "impeachment" of Biden, writing, "Now pursue the impeachment of Joe Biden!"
This is far from the first time that President Joe Biden has made headlines for his actions. In June, he fell while on stage at the United States Air Force Academy Graduation in Colorado. The 80-year-old 46th President of the United States was the commencement speaker and had completed his speech before falling.
Read the full story here.
About The Author
mojjo