Matthew Perry's 'Friends' Co-Stars 'In Talks' To Honor Him At The Emmys
November 18, 2023
The rest of the "Friends" cast are planning to reunite for a tribute to Matthew Perry at the upcoming Emmy Awards. Jennifer Aniston, Lisa Kudrow, Courteney Cox, Matt LeBlanc, and David Schwimmer all plan to share "personal memories" of their time with Perry. The 75th Emmys Awards is already scheduled for January 15, 2024, in Los Angeles.
LeBlanc and Aniston shared photos of themselves with Perry and added lengthy tributes to the late actor. There were also multiple emotional social media tribute posts from Cox, Kudrow, and Schwimmer. They all thanked Perry for his impact on their lives and wished him well in his passing. 
The Cast Is Discussing Plans To Honor Matthew Perry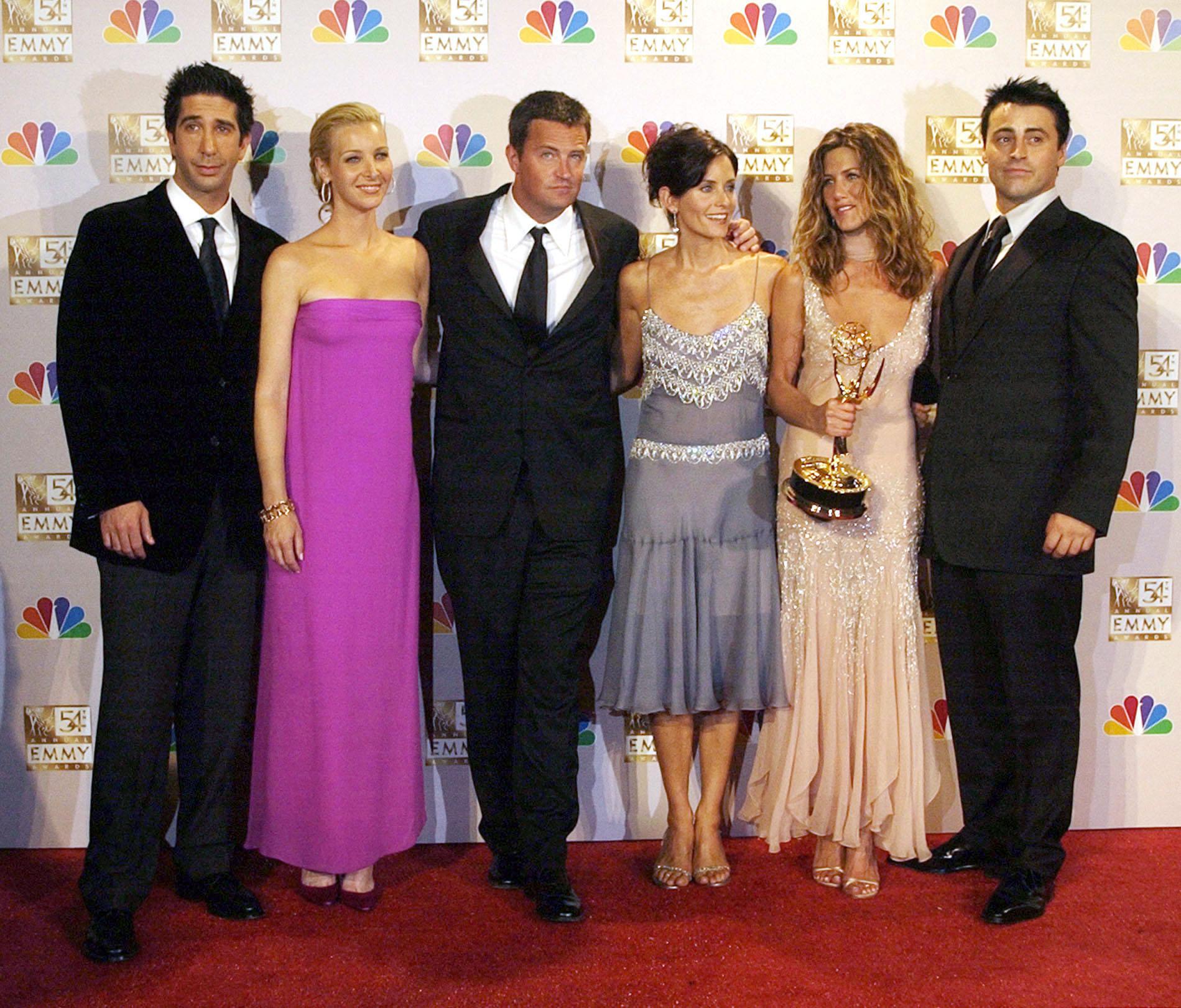 The rest of the "Friends" cast is reportedly planning a tribute to the late Matthew Perry at the upcoming 75th Emmy Awards. A source told the Daily Mail that Courteney Cox, Matt Le Blanc, Lisa Kudrow, Jennifer Aniston, and David Schwimmer plan to share some words about Perry.
The news of Perry's passing was recently announced, including that he was found dead in his hot tub at home. The actor's cause of death has been deferred after an inconclusive autopsy, as the toxicology report is still pending. He played the charismatic and hilarious Chandler Bing in the famous "Friends" series.
The source said, "When it comes to Matthew's death, emotions are still running high and it is still a very touchy situation, which is totally understandable. But Jen, Lisa, and the rest of the cast want to honor him publicly at some point and give him the tribute he so rightfully deserves – and there have been rumblings to do it at next year's Emmys."
The source explained that the remaining five "Friends" cast members would love to share their memories of their time with Perry. They added, "If they can all agree on a worthy tribute and get the blessing of his family, they will absolutely get together to make that night a special moment for Matthew and all who loved him."
The Emmys Is Scheduled For January 2024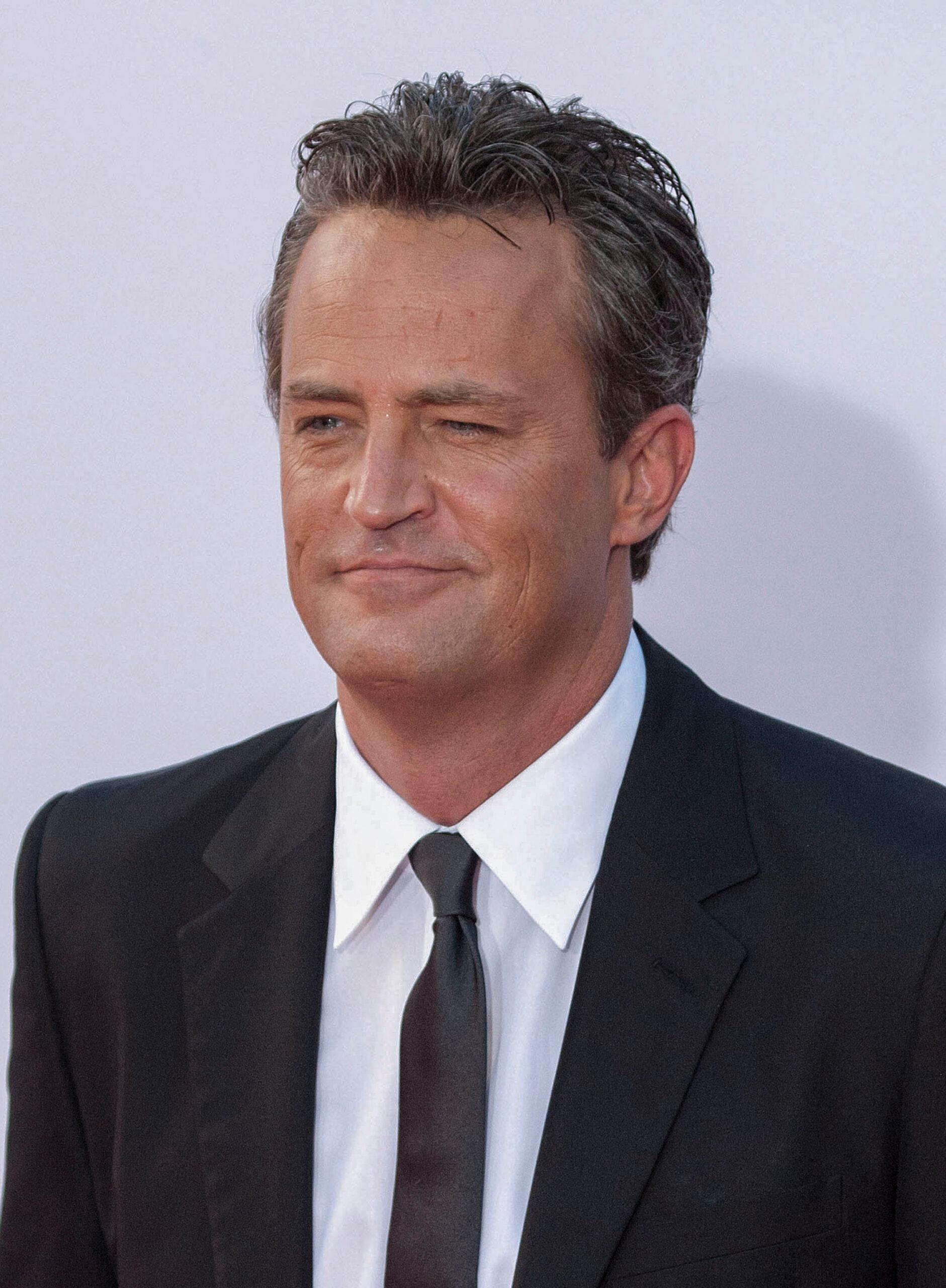 The 75th Emmys Awards ceremony is scheduled to be held on January 15, 2024, in Los Angeles. It was initially postponed after the SAG-AFTRA and WGA strikes, which recently ended. It's not yet confirmed whether the Friends cast will have their tribute segment to Perry.
During his lifetime, Perry was nominated for a total of five Emmy Awards, including Outstanding Lead Actor in a Comedy Series in 2002 for his role as Chandler. He was also nominated twice for the award of Outstanding Guest Actor in a Drama Series for his role in "The West Wing."
Matt LeBlanc And Jennifer Aniston Paid Tribute To Matthew Perry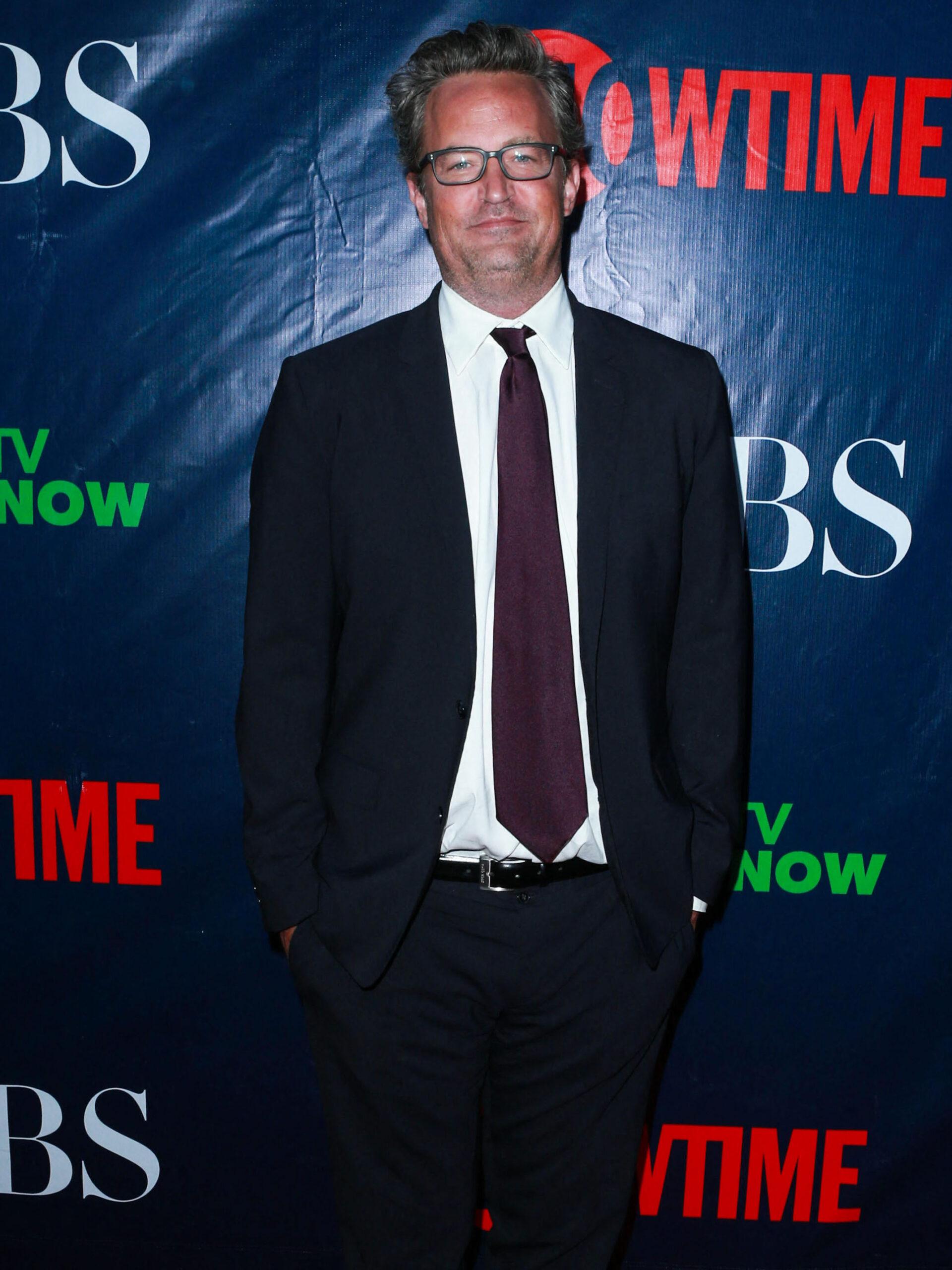 Each of the cast members has paid individual tributes to Perry in the weeks since his death. LeBlanc posted a throwback photo of him and Perry from their time on "Friends" and added a lengthy note.
It read, "Matthew. It is with a heavy heart I say goodbye. The times we had together are honestly among the favorite times of my life. It was an honor to share the stage with you and to call you my friend. I will always smile when I think of you, and I'll never forget you. Never. Spread your wings and fly brother you're finally free. Much love."
For her tribute, Aniston shared a photo of a message Perry sent to her, where he wrote that he loved making her life. Her tribute read, "Oh boy this one has cut deep… Having to say goodbye to our Matty has been an insane wave of emotions that I've never experienced before."
She added, "We all experience loss at some point in our lives. Loss of life or loss of love." Aniston further said that the "Friends" cast had become a "chosen family" who loved Perry deeply. The actress also declared that the late actor was part of their "DNA."
Courteney Cox, Lisa Kudrow, And David Schwimmer Also Paid Tribute To Matthew Perry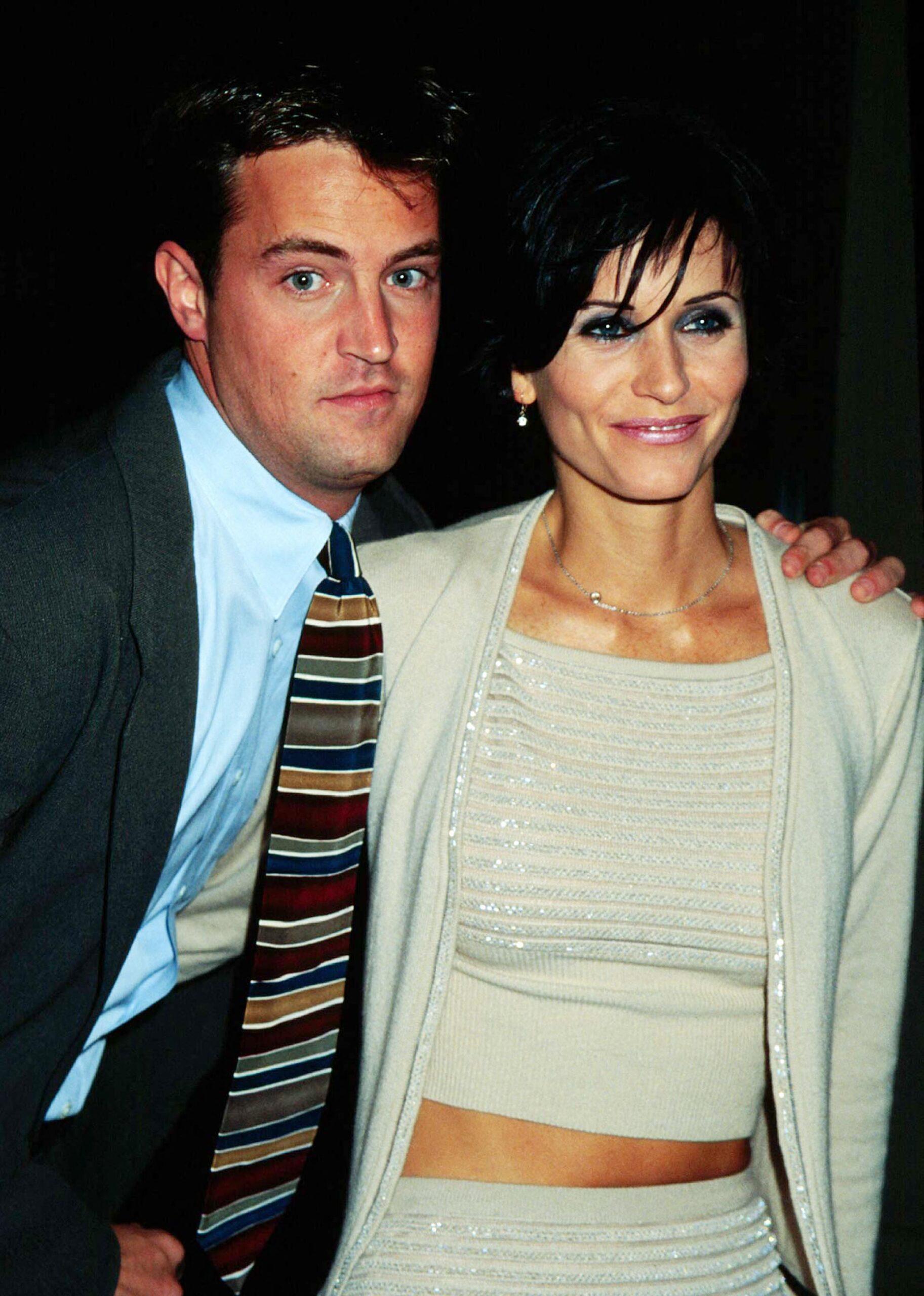 Another emotional tribute came from Schwimmer, who thanked the late Perry for giving him "'ten incredible years of laughter and creativity." He shared a picture of the actor in a white suit and wrote, "I imagine you up there, somewhere, in the same white suit, hands in your pockets, looking around— 'Could there BE any more clouds?'"
Cox, the actress who played Chandler's romantic interest, Monica Geller, also paid tribute with a famous clip of their relationship from the show. She wrote, "I am so grateful for every moment I had with you Matty and I miss you every day. When you work with someone as closely as I did with Matthew, there are thousands of moments I wish I could share. For now here's one of my favorites."
Kudrow was the final major cast member from the sitcom to pay tribute to Perry. In her post, the actress thanked Perry for all the ways he'd significantly changed her life. She wrote, "Thank you for making me laugh so hard at something you said, that my muscles ached, and tears poured down my face EVERY DAY."
About The Author
mojjo