Matt LeBlanc Spotted In Public Days After Matthew Perry's Passing
November 3, 2023
Matt LeBlanc has been spotted for the first time since the tragic death of "Friends" cast mate Matthew Perry.
As we reported over the weekend, police responded to a 911 call to assist with a possible 'water rescue' at Matthew Perry's Pacific Palisades home. When the first responders arrived, they reportedly found the 54-year-old "Friends" actor in his hot tub, unresponsive.
He is believed to have drowned, but an autopsy and toxicology reports will be able to answer more questions about his true cause of death. Prescription anti-depressants and anti-anxiety medications were reportedly found in Matthew Perry's home following his tragic death, although sources say that no illegal narcotics were discovered at the scene.
Matt LeBlanc Leaves His House For First Time Since Matthew Perry's Passing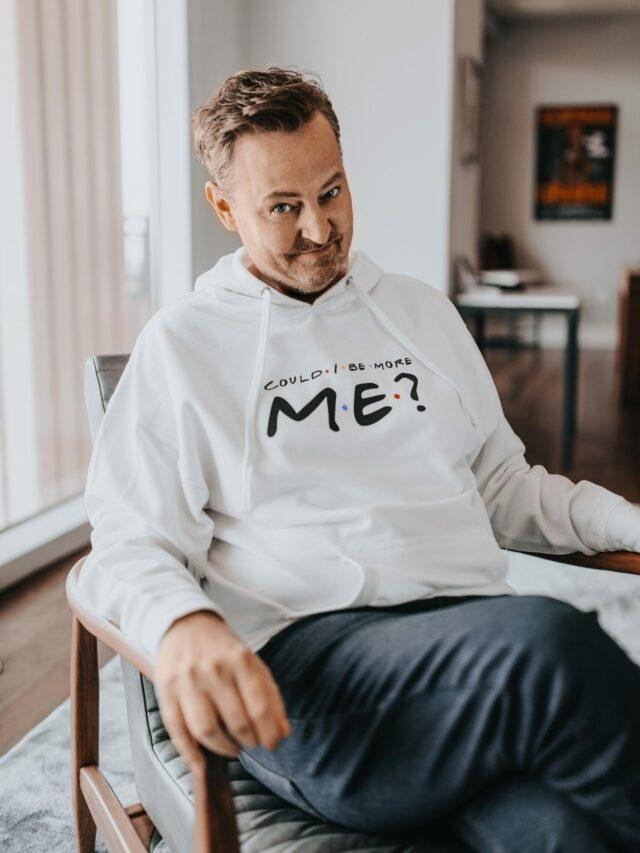 "Friends" star Matt LeBlanc, who portrayed Joey on the long-running sitcom alongside Matthew Perry (Chandler), has left his house for the first time since learning of his close friend's passing.
LeBlanc, 56, was caught on camera driving around Sherman Oaks, California, by himself on Wednesday — just four days after Perry's passing.
He attempted to hide by concealing his face with a baseball hat and sunglasses, however, it was still obvious the actor was upset as he had just lost a very close friend unexpectedly.
Related: John Stamos Shares Rare 'Friends' Moment With Matthew Perry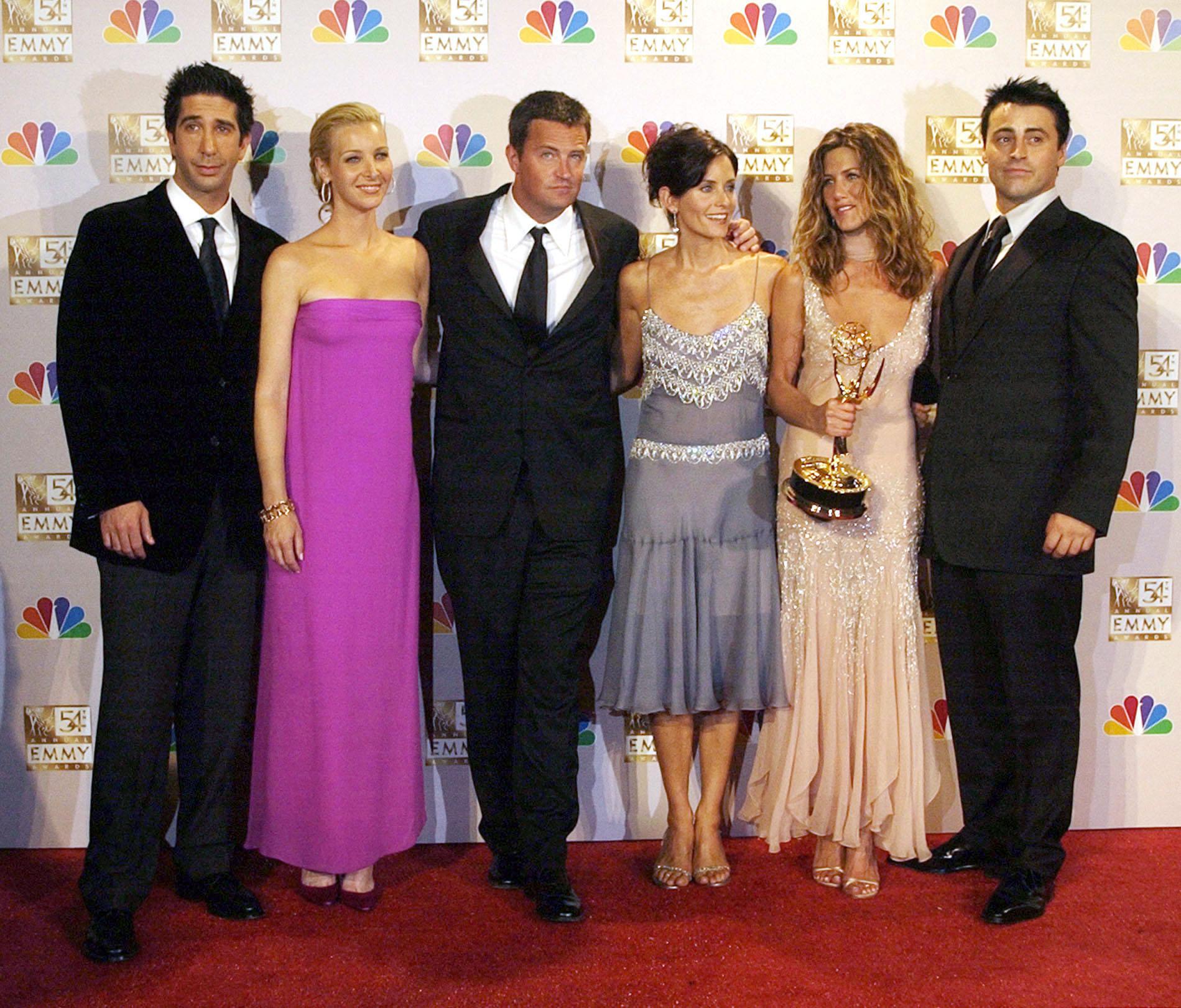 Although Matt LeBlanc has not spoken out individually, he and the other four main "Friends" — Jennifer Aniston, Courteney Cox, Lisa Kudrow, and David Schwimmer — released a joint statement after they learned of Perry's passing.
"We are all so utterly devastated by the loss of Matthew. We were more than just cast mates. We are a family," their statement read. "There is so much to say, but right now we're going to take a moment to grieve and process this unfathomable loss."
"In time we will say more, as and when we are able," the statement from the "Friends" continued. "For now, our thoughts and our love are with Matty's family, his friends, and everyone who loved him around the world."
The message is then signed by Jennifer Aniston, Courteney Cox, Lisa Kudrow, Matt LeBlanc, and David Schwimmer.
See the photos of Matt LeBlanc here.
Matthew Perry Recently Admitted That He Refused To Re-Watch 'Friends'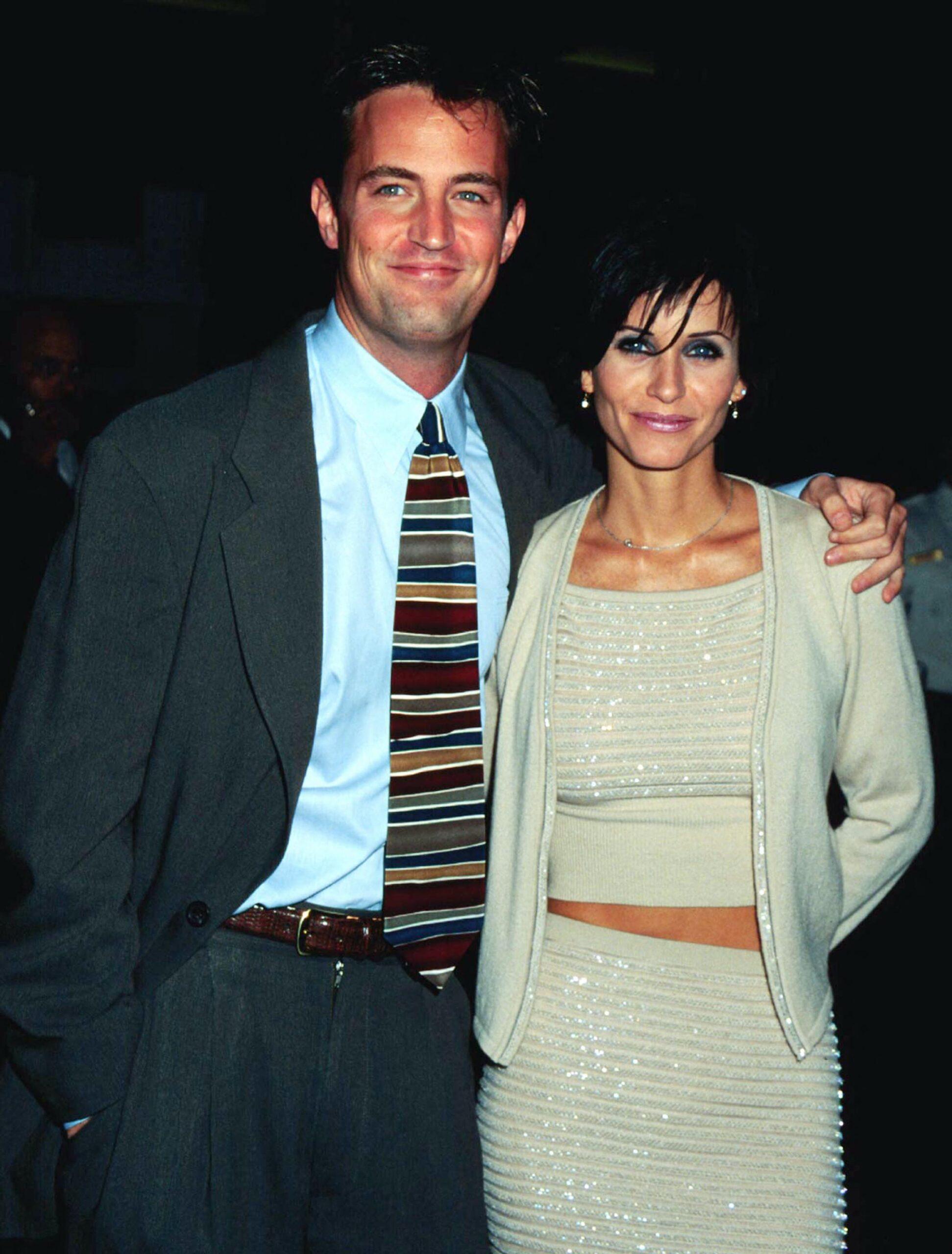 Matthew Perry was best known for his role as Chandler Bing on the famous sitcom, 'Friends,' where he appeared alongside Jennifer Aniston (Rachel Green), Courteney Cox (Monica Geller/Bing), David Schwimmer (Ross Geller), Matt LeBlanc (Joey Tribbiani), and Lisa Kudrow (Phoebe Buffay).
When promoting his 2022 memoir "Friends, Lovers and the Big Terrible Thing," Perry opened up about his drug and alcohol addiction, explaining that that is the reason why he could never watch the hit sitcom — because it was a trigger.
"(I) can't watch the show because I was brutally thin," he admitted. "Because I could go drinking, opiates, drinking, cocaine. I could tell season by season by how I looked," he continued. "That's why I don't want to watch it because that's what I see."
(embed)https://www.youtube.com/watch?v=vrZsyBhmMro(/embed)
Related: David Schwimmer Spotted For First Time Since Matthew Perry's Death
The show first premiered in 1994 and went on to film 236 episodes across 10 seasons.
It is still one of the most beloved and most talked about shows to this day.
About The Author
mojjo