Mariah Carey Sued AGAIN Over 'All I Want For Christmas Is You'
November 6, 2023
Andy Stone and Troy Powers want their piece of the Mariah Carey Christmas pie!
The co-authors of "All I Want For Christmas Is You," the hit tune that establishes its dominance every holiday season, have once again sued Carey for alleged copyright infringement. The duo had previously filed a similar lawsuit, but it was dismissed last year.
This new filing essentially amounts to a re-filing, presenting a fresh claim. According to court documents obtained exclusively by The Blast, the duo wants nothing less than $20 million from the award-winning mother of two.
Andy Stone & Troy Powers Double Down On Their Demand For $20 Million From Mariah Carey
Since its release, Carey's rendition of "All I Want for Christmas Is You" has become a festive classic and is one of the most commercially successful modern Christmas songs. Originally featured on her 1994 album "Merry Christmas," the rise of streaming has granted the song exceptional chart longevity. 
Over the past five years, the track has consistently re-entered the United Kingdom Top 5 around Christmas time, ultimately achieving its first No. 1 spot in December 2020. A similar trend has been observed in the United States, where it has made its way back to the Top 10 of the Billboard Hot 100 every year since 2017.
With such milestones under its belt, it's no surprise that multiple people have sued the renowned singer for monetary gain. In the latest case, Stone and Powers have resurfaced with their infringement claims, noting in the legal docs:
"Melody, lyrics, feel, when you combine these three elements and base your derivative copy on something that is more alike than dislike, it is those substantial similarities that will upon closer inspection reveal the truth of Plaintiffs' claim of infringement."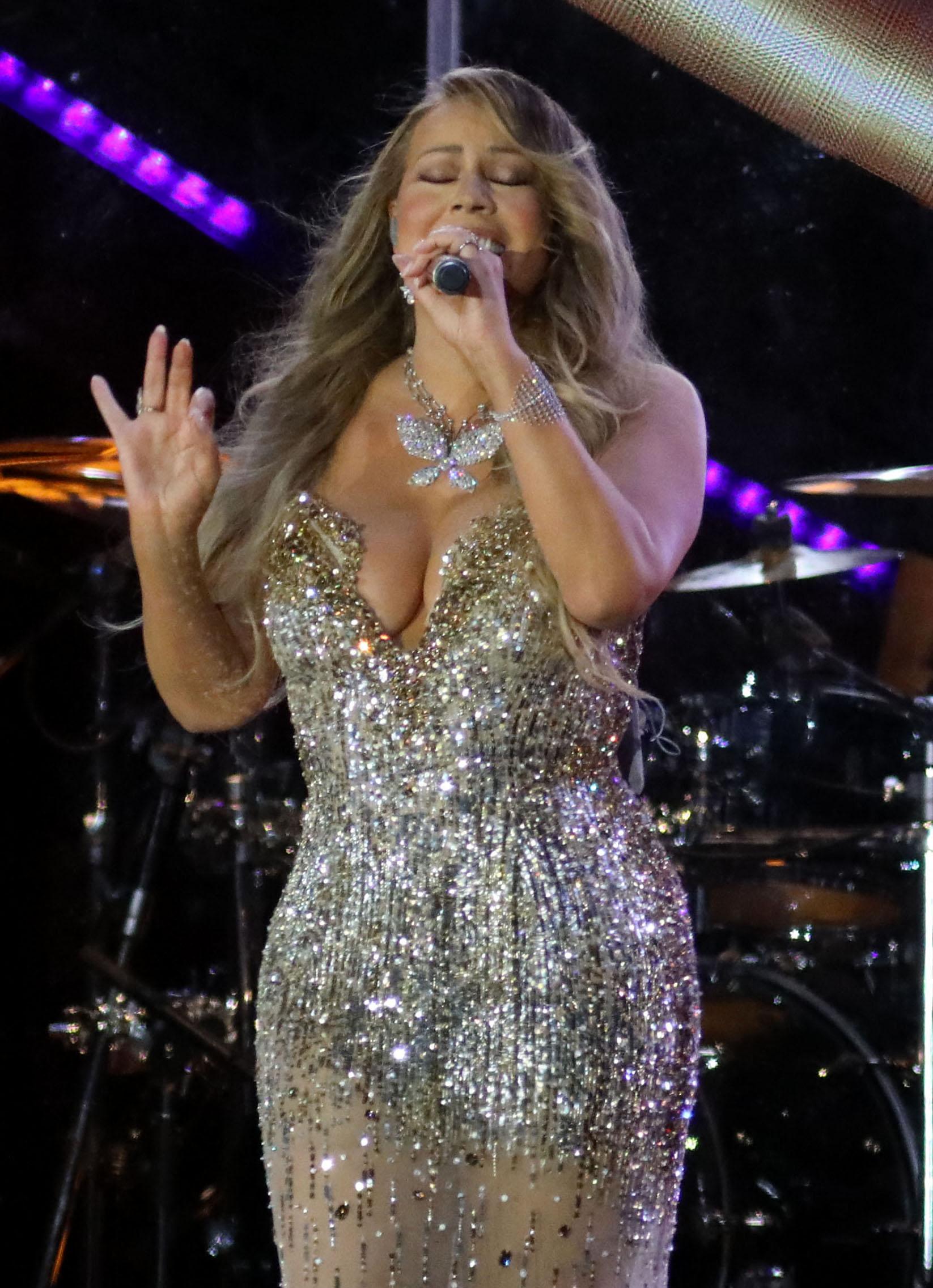 Going further, the docs claim that "Carey has, without licensing, palmed off these works with her incredulous origin story, as if those works were her own. Her hubris knowing no bounds, even her co-credited songwriter doesn't believe the story she has spun. This is simply a case of actionable infringement."
Stone and his co-plaintiff, Powers, are seeking a temporary injunction to prevent or restrain infringement and misappropriation of their copyrights and exclusive ownership interests. The pair are also requesting the impounding of all copies of the alleged infringing work, a final injunction to prevent or restrain further alleged infringement and misappropriation, and $20 million in damages.
The Country Pop Band Member's Song Had His Hayday In The '90s
As for the initial filing, Stone alleged that Carey and her co-writer on the track, Walter Afanasieff, had "knowingly, willfully, and intentionally" infringed upon the copyright of his 1989 song "All I Want for Christmas Is You," which he'd recorded under his music name Vince Vance and the Valiants.
The rock and roll star, whose real name is Andrew John Franichevich Jr., also argued that his version received "extensive airplay" during the 1993 Christmas season and began appearing on the Billboard Music Charts. He disclosed that his attempts to negotiate and reach an agreement with the "Obsessed" hitmaker and her co-defendants in April 2021 were unsuccessful.
In the court filing, Stone, whose precise age is unspecified, is described as a self-employed artist who earns a living through the sale, performance, and licensing of his copyrighted music. 
A later amended complaint submitted a few weeks afterward asserted that the lyrics of both songs exhibit "substantial similarities" and "tell the same story, incorporating the same arc from beginning to end, of an individual who wants their partner more than material goods or seasonal comforts."
The musician later filed for the dismissal of his case against the pop star, as reported in documents obtained by PEOPLE. This development occurred five months after Stone accused Carey and her co-writers of "copyright infringement and unjust enrichment" over "All I Want For Christmas Is You."
He filed for the case to be dismissed without prejudice, which means it can be refiled at a later time, as per the documents. Meanwhile, in 2021, a bar imposed a ban on patrons playing the song on the jukebox before December, allowing it to be played only once every night during the Christmas month.
Some fans believed that this action prompted Carey to post about her perceived role in what she called a "war on Christmas."
About The Author
mojjo