Man Charged With Manslaughter In Connection To Hockey Player's Death
November 14, 2023
An arrest has reportedly been made in connection to the death of hockey player Adam Johnson.
Johnson died last month following a collision with another player during a game, which saw his throat get split open by skate blades.
Before this recent arrest, there were calls on social media for player Matt Petgrave to be charged with manslaughter.
Police Arrest Man For Manslaughter In Connection To Death Of Adam Johnson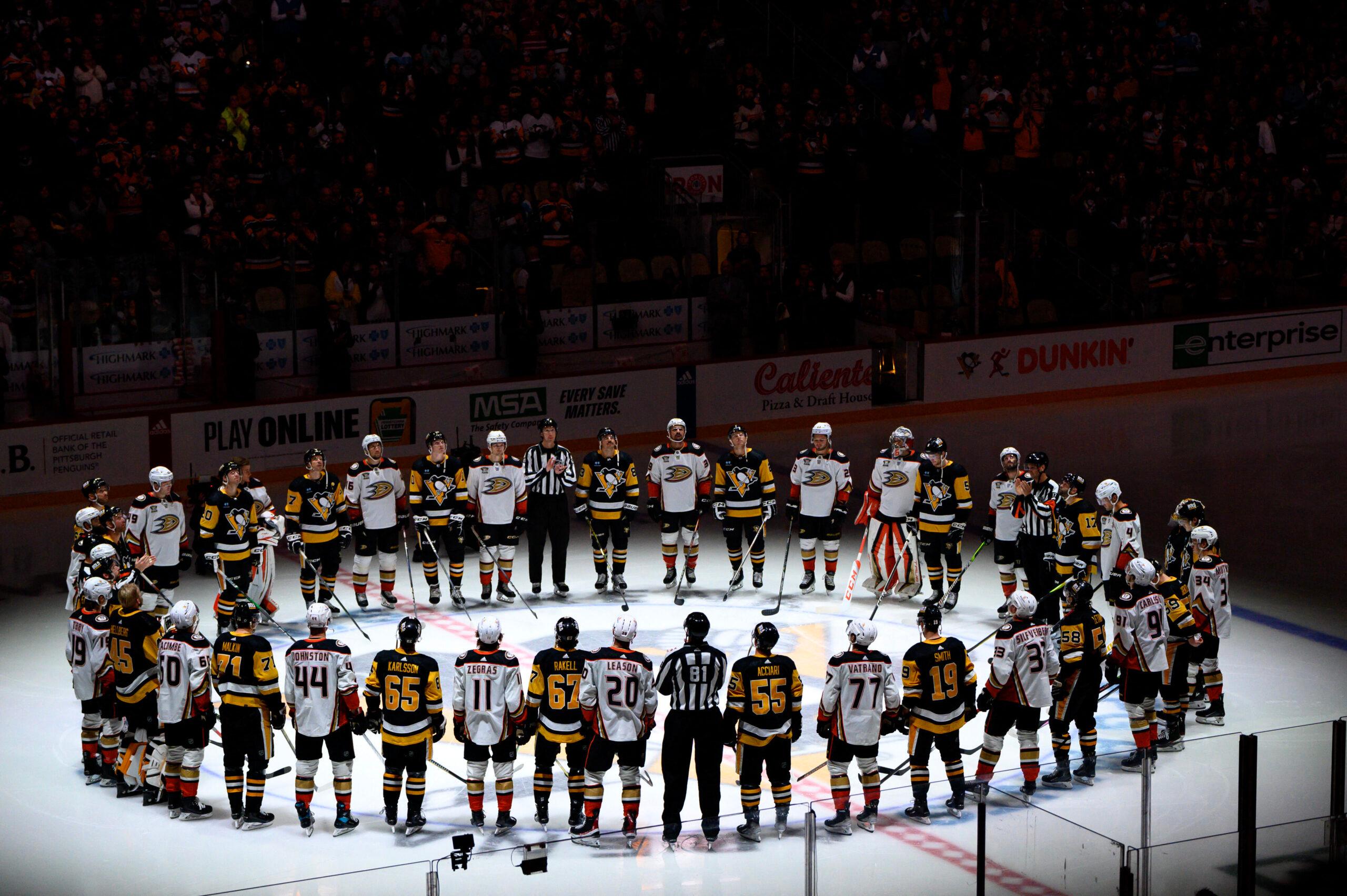 According to law enforcement, an arrest has been made in relation to the shocking death of hockey player Adam Johnson.
The person who is currently in police custody was charged with suspension of manslaughter.
As we reported last month, there were several calls for a fellow hockey player, Matt Petgrave, to be charged with manslaughter. In videos shared online, Petgrave was identified as the player whose skate blade slit Johnson's throat.
But surprisingly, at the moment, the identity of the individual arrested has yet to be disclosed.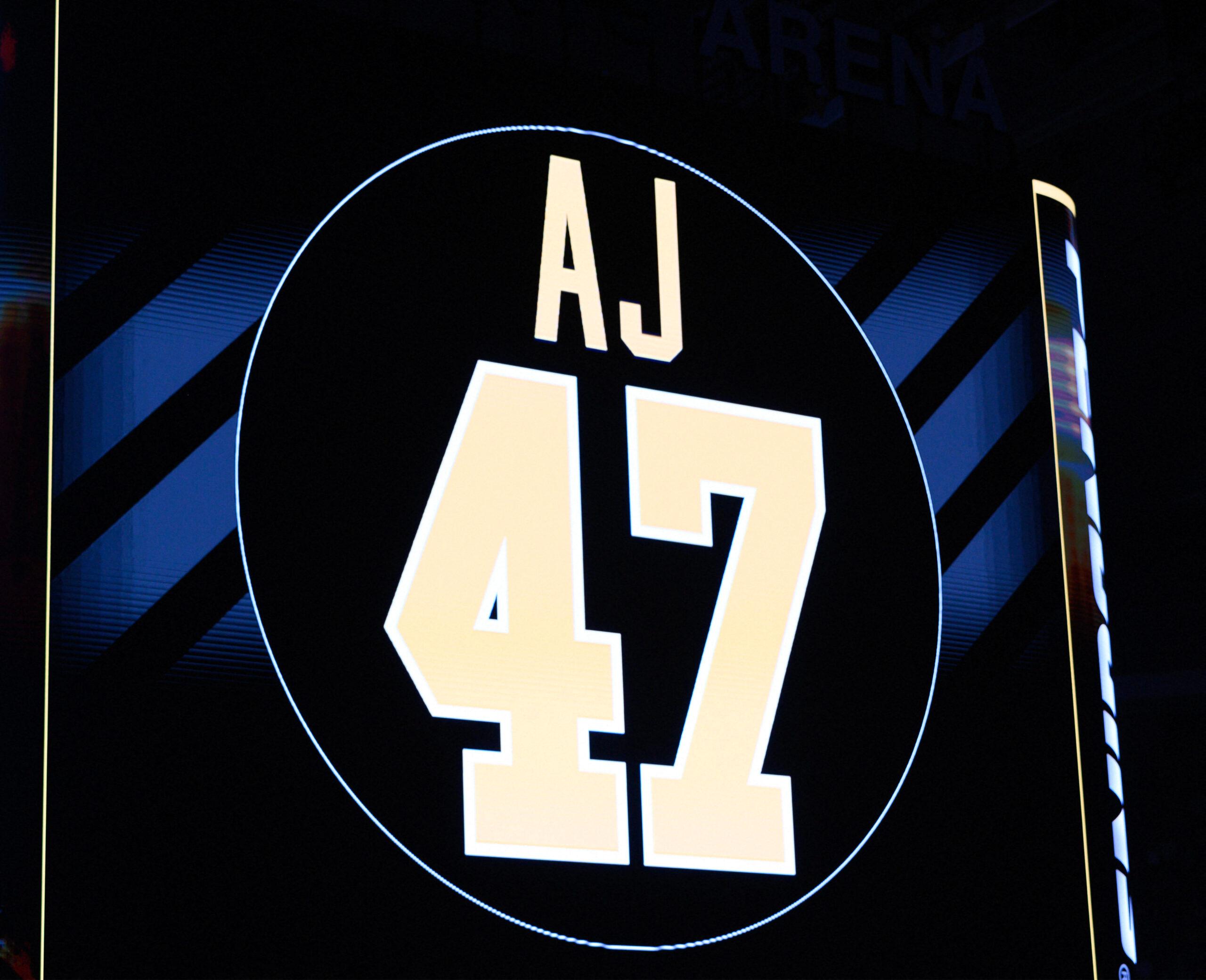 In a statement, Sheffield Detective Chief Superintendent Becs Horsfall said, "Our investigation launched immediately following this tragedy and we have been carrying out extensive inquiries ever since to piece together the events which led to the loss of Adam in these unprecedented circumstances."
He continued, "We have been speaking to highly specialized experts in their field to assist in our inquiries and continue to work closely with the health and safety department at Sheffield City Council, which is supporting our ongoing investigation."
Matt Petgrave needs to be charged with manslaughter for killing Adam Johnson on the ice. What a dirty play. pic.twitter.com/Zvrj7Haz24

— Earl Joseph (@BigDaddyGirth) October 30, 2023
Horsfall also noted that Johnson's death sent "shockwaves" through communities from residents "in Sheffield to ice hockey fans across the world."
The detective concluded, "We know these communities will expect us to handle this investigation with the same professionalism, fairness, and sensitivity as any other and request that members of the public refrain from comment and speculation which could hinder this process. Our thoughts remain with all affected by this devastating incident as inquiries continue."
Following his death, several tributes poured in for the late hockey player.
Tributes Pour In For Adam Johnson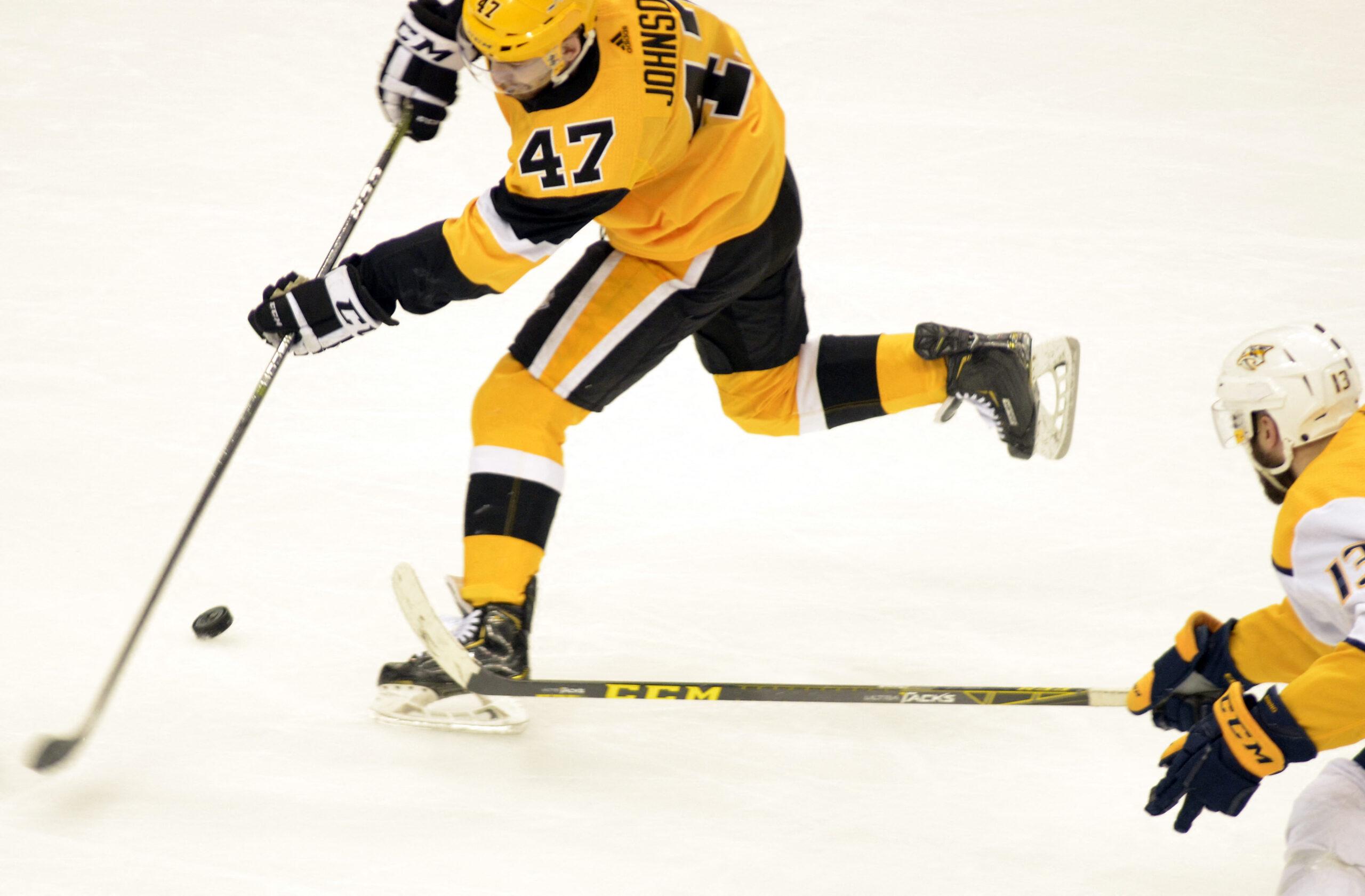 Johnson's death from a freak accident on the ice rink was met with mass mourning from hockey fans and his loved ones. The late athlete received a heartbreaking tribute from the Pittsburgh Penguins, a team he was once a part of.
They said in their statement, "The Pittsburgh Penguins join the entire hockey world in mourning the life of Adam Johnson, whose life tragically ended far too soon. We offer our deepest condolences to Adam's family and friends, as well as all of Adam's past and present teammates and coaches. Adam will always be part of the Penguins family."
Nottingham Panthers, the team he played for prior to his death, also released a tribute to Johnson: "The Nottingham Panthers are truly devastated to announce that Adam Johnson has tragically passed away following a freak accident at the game in Sheffield last night," the team said Sunday. "The Panthers would like to send our thoughts and condolences to Adam's family, his partner, and all his friends at this extremely difficult time."
The tribute continued, "Everyone at the club including players, staff, management, and ownership was heartbroken at the news of Adam's passing."
Adam Johnson's Fiancée Pens Heartbreaking Letter To Him At His Memorial
(embed)https://www.youtube.com/watch?v=ijxCx76IDDI(/embed)
Amid all the outpouring of love for Johnson, his fiancée, Ryan Wolfe's statement on his death stood out the most. Family and friends of the late hockey player gathered for a memorial at Hibbing Memorial Arena in Minnesota, where he was born and raised.
In a heartwarming moment, Wolfe noted that she wanted to write Johnson a letter similar to what she would have written on their wedding day.
She began, "Hi babe, I want you to know how much I love you and adore you. You've been so amazingly supportive and kind to me since the day we met, and I couldn't have been more grateful for it."
"I always thought that maybe if I was lucky enough, after a lifetime together I might start to be more like you. You are such a special person. You have the best sense of humor, the biggest heart, the quickest wit and the kindest soul. You're unbelievably loyal, dedicated and smart," Wolfe continued.
Concluding her heartbreaking tribute, Wolfe stated, "I'm never going to stop thinking about you, missing you and loving you until we can be together again. I love you."
Rest in peace, Adam Johnson.
About The Author
mojjo