Long Island Man's Gun License Revoked After Allegedly Pointing Gun At A Child
October 31, 2023
Michael Yifan Wen, a Long Island resident, was recently arrested for pointing his gun at a child during a Halloween home incident.
It occurred when the young boy and his sister mistakenly dropped off a candy bag at Wen's home instead of their friend's. Wen's lawyers said the happening was due to his family's paranoia over disturbances and incidents involving intruders.
Neighborhood parents revealed that the boy was only partaking in a Halloween "ghosting" tradition. They also condemned Wen's actions, saying, "There's no reason to point a gun" at a child. He's been arraigned in court and had his gun license revoked for now. 
Michael Yifan Wen Pointed His Gun At A Child
Michael Yifan Wen of Manhasset, New York was arrested Saturday for pointing a gun at a 6-year-old. pic.twitter.com/rOMvCzv7tx

— theJasmineBRAND (@thejasminebrand) October 31, 2023
Michael Yifan Wen, a resident of the infamous Long Island, has been arrested for allegedly pointing his gun at a young boy. The incident happened during the recent Halloween weekend when the six-year-old accidentally left a bag of Candy on Wen's front porch.
It occurred on Saturday evening in Manhasset, which is in the Long Island area. The boy and his sister, along with some other child relatives, were driven by their mother to drop off candy bags at several houses.
After realizing that Wen's porch was the wrong one and not his friend's porch, the young boy reportedly ran back to pick up the candy. Wen then allegedly opened the front door to point his black gun at the young boy. According to court documents, he shouted at the child to "get the f— off my property!"
The mother immediately called the police to the home, and Wen peacefully surrendered his gun and was arrested. He's now been charged with second-degree menacing and endangering the welfare of a child. Wen reportedly told cops that he "just wanted to scare them."
Michael Yifan Wen's Family Were Paranoid Of Intruders
Wen's lawyer, William X. Zou, spoke to the Daily Mail about the gun incident. He revealed that Wen and his family were in high tension because of several incidents of home disturbances. 
The family had allegedly experienced their house doors being "banged at midnight and evening."
Zou said, "His three kids were terrified and worried that somebody tried to break their door and break in." He also shared that just the night before the incident, two people had knocked on their door severally and ran away before he opened the door.
The Boy Was Only Doing A Halloween Tradition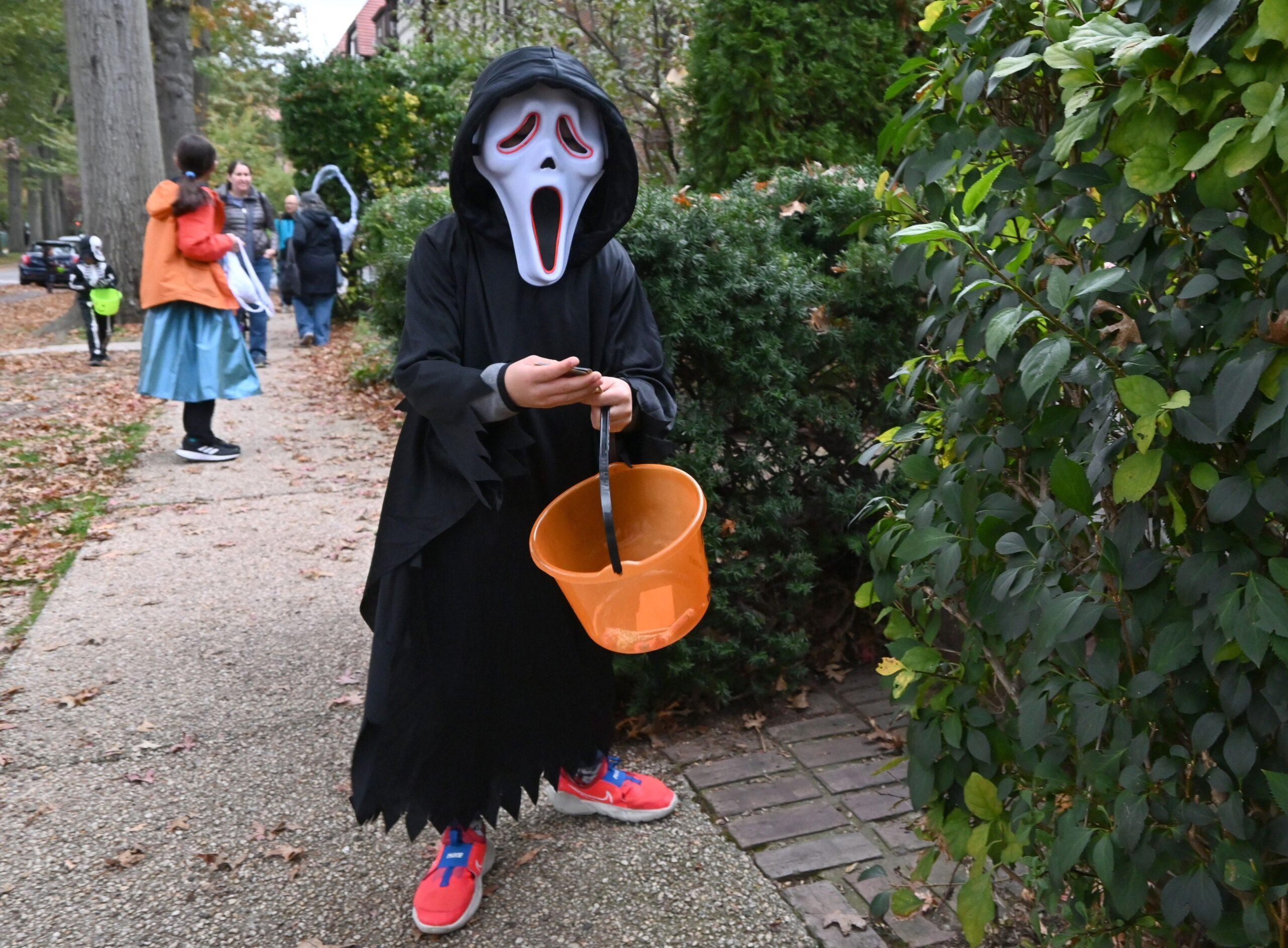 Neighborhood parents spoke to CBS News about Wen's gun incident with the young child. They said the boy was only participating in a Halloween gifting tradition called "ghosting," which is when kids drop off candy and treats at their friends' houses as a surprise.
One neighbor said, "Ghosting, basically, it's basically like Ding Dong Ditch." The victim remains anonymous because of his age, but the mother spoke to the news outlet and said her son was "scared for his life" when Wen pointed the gun at him.
Wen's attorney also spoke to CBS and said the intent was "totally a misunderstanding and a mistake." Wen himself has made no comment on the incident and was only spotted running out of the police station and into a car after he was charged.
More Neighbors React To Michael Yifan Wen's Actions
Some more of Wen's neighbors spoke to ABC 7 about the terrifying incident with the child. One of them heavily condemned his actions and said, "There's no reason to point a gun at a 6-year-old's face."
A neighbor said, "I feel terrible. It's awful. It's terrible what happened, in my town too? In Manhasset… I feel bad for the families involved, it's a tough situation." 
Another shared the same sentiment, saying, "It's horrific. The question is, what happens if it was your child? How would you feel?"
Wen's arraignment was held on Sunday morning at a Hempstead court, and his next hearing is on November 13. His gun license has also been revoked and will only be granted again after Wen undergoes anger management classes and a court-ordered mental health evaluation.
About The Author
mojjo