Larsa Pippen Reveals Secret To Thriving Relationship With Marcus Jordan
October 28, 2023
Larsa Pippen is opening up about her romantic involvement with Marcus Jordan, the son of Chicago Bulls legend Michael Jordan, which is still thriving. 
The relationship has attracted attention, not only because her ex-husband, Scottie Pippen, was once a teammate of Michael's during the Bulls' heyday. For her latest trick, Larsa opened up about the secret to the romance despite the 16-year difference between her and her man. 
Larsa Pippen & Marcus Jordan Have 'Friendship' To Thank For Their Love
After crossing paths at a party in Los Angeles in 2019 through mutual friends, Larsa and Marcus built a strong foundation as friends. That'd turn out to be a great move as "The Real Housewives of Miami" star has now credited it as the reason they get along as well as they do.
The topic came up during a recent interview when host Gibson Johns pointed out how "extremely happy" she's seemed since she and Marcus began dating. The journalist then asked, "What makes your relationship work so well now that you guys have settled into the relationship?" Pippen replied saying:
"Probably because we were such good friends beforehand. And I think when you're already friends before, it turns into more. We already know each other, we already know what we like (and) what we don't like about each other. So, you already know what you signed up for from the very beginning."
(embed)https://www.youtube.com/watch?v=748m-P49gRI(/embed)
Besides friendship being the basis of their romance, it also helps that the Trophy Room founder and the former college basketball player have easy conversations about several topics, including basketball. 
Additionally, the couple have multiple shared interests and enjoy the same foods, making it easy for Marcus to fit in perfectly with his girlfriend's kids — Scotty Jr., Preston, Justin, and Sophia.
With this new information, it's clear that the twosome will have no problem transitioning into a true family if they make it to the aisle. In fact, Larsa and Marcus have reportedly begun planning toward that possibility with the latter claiming in August that they were already on the lookout for wedding venues and considering dates. 
The disclosure came when the lovebirds were stepping out of a restaurant in West Hollywood after enjoying a dinner date. Per The Blast, when asked about the state of their relationship, Marcus replied that they were "looking for a location" for their wedding.
He also confirmed that they'd set a wedding date and were in the process of planning their happy day. Speculation about their alleged nuptials grew when Larsa was seen wearing a ring on her finger, although it was unclear whether it was an engagement ring. 
Notably, the 49-year-old has also worn the same ring in more than a handful of her Instagram posts.
Power Couple Flew To United Kingdom For A Reality TV Show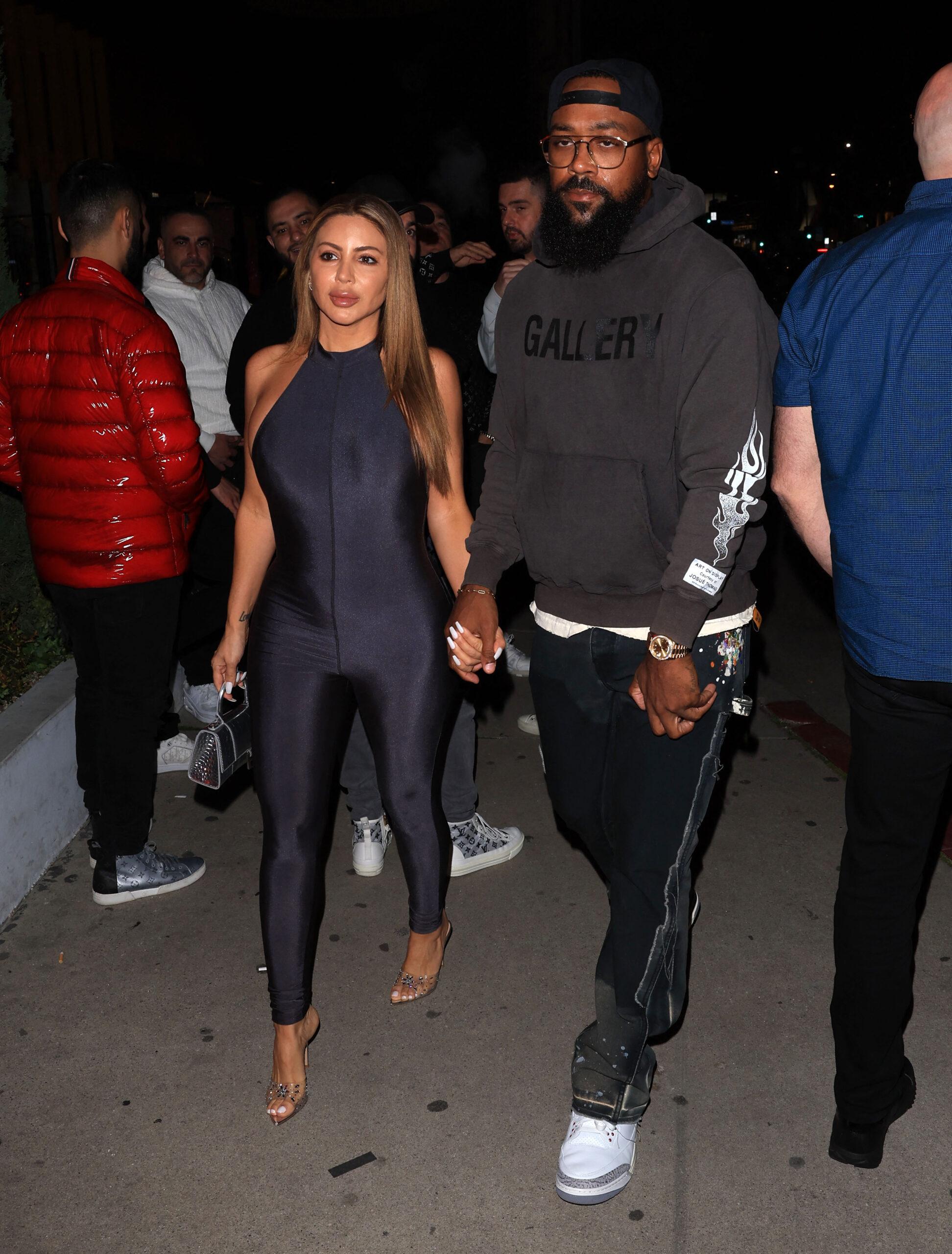 The duo subsequently left the conversation about their wedding day behind when they boarded a plane to Scotland to partake in the second season of "The Traitors."
As The Blast reported, the popular Peacock series is a psychological reality competition hosted by Alan Cumming, that challenges contestants to identify spies among them in order to win the prize money.
Adapted from the Dutch series "De Verrades," the show had its previous installments in the United Kingdom and Australia, all under the Peacock network. However, its latest season introduces a unique twist, as it will exclusively feature celebrity participants. 
Ten reality stars and unknown players competed for the grand prize in the previous year. With their inclusion in the second season, Larsa and Marcus have cemented their names in history as the first confirmed couple to participate in the show.
However, an Australian duo was previously kicked off the show when their romantic involvement was revealed. The upcoming season of "The Traitors" is expected to be filled with drama, as the relationship between Larsa and Marcus could subject them to nominations and the possibility of being removed from the competition.
Although a premiere date hasn't been announced yet, the full cast list for the upcoming season is anticipated to be shared with the public very soon. Cirie Field had secured last season's coveted $250,000 prize, outperforming a group of other reality television stars to claim victory.
About The Author
mojjo