Joseph Baena Visits Dad Arnold Schwarzenegger's Museum In Austria
November 4, 2023
Actor Joseph Baena recently shared photos from his visit to dad Arnold Schwarzenegger's museum in Austria. He posed beside several memorabilia from his father's illustrious career as a bodybuilder, actor, and politician. Many of his fans quickly pointed out the striking resemblance between father and son in the comments section.
Baena is Schwarzenegger's son from an affair with his former housekeeper, Mildred Baena. After the news of the affair and Baena's existence went public in 2011, Schwarzenegger's wife, Maria Shriver, ended their marriage. 
Joseph Baena Shares Photos From His Museum Visit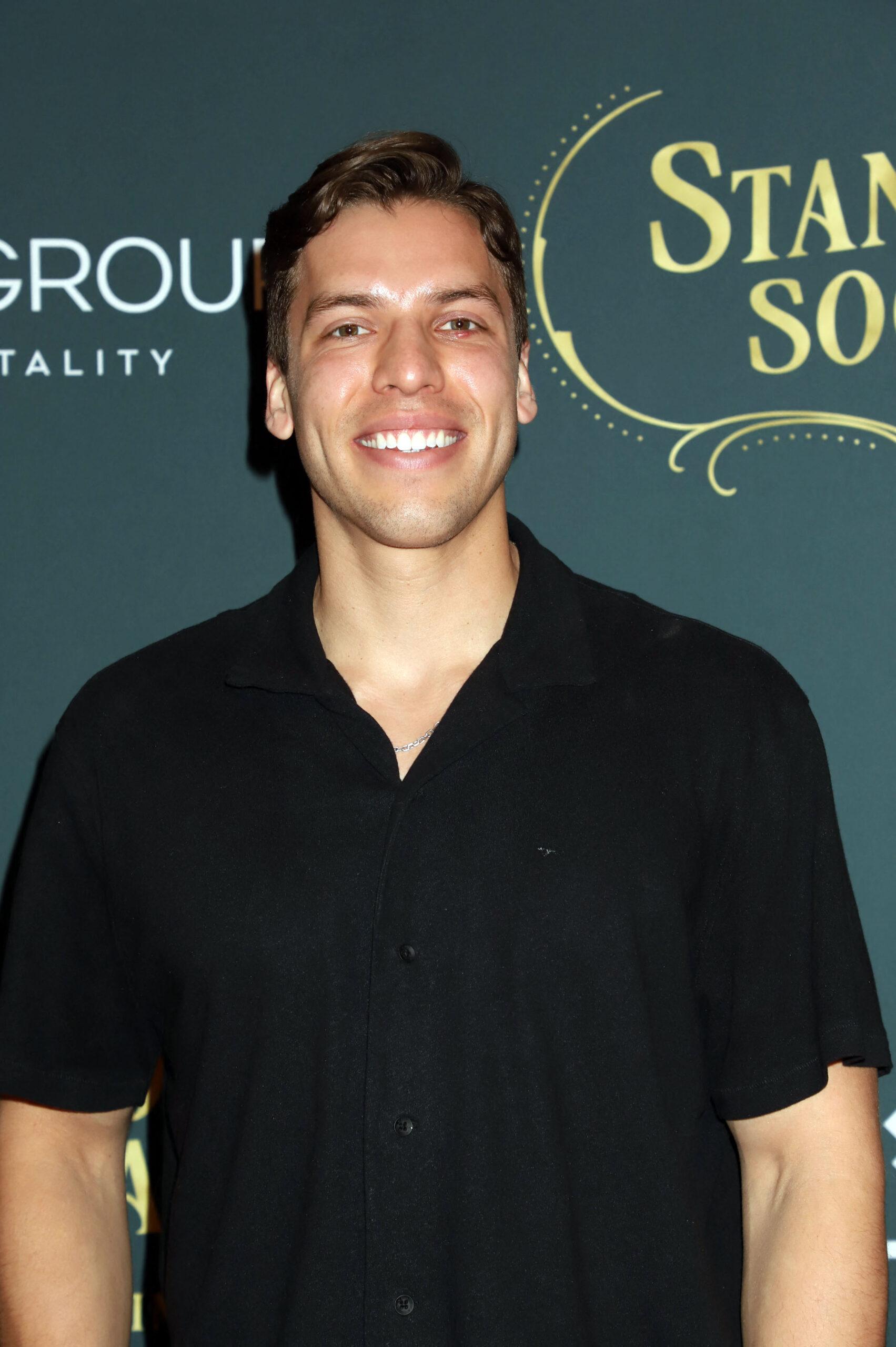 Joseph Baena recently delighted his fans with an Instagram post of his visit to his father, Arnold Schwarzenegger's museum in Austria. 26-year-old Baena shared multiple photos of himself at the site, including one of him mimicking a shirtless waxwork of his father in his prime bodybuilding days.
The first photo was of Baena holding up one of Schwarzenegger's former barbells in front of several images of the iconic actor. Another featured the real estate agent sitting on a motorcycle in front of a large painting of Schwarzenegger in his role from "The Terminator." Baena also proudly smiled as he held up a sword his dad used in the film "Conan the Barbarian."
The last photo from Baena's Instagram post featured him sitting at a replica of the desk Schwarzenegger used while he was the governor of California. His caption for the post read, "It's not a trip to Austria without visiting the @arnoldschwarzenerggermusuem right?"
Fans Say He Is The Spitting Image Of His Father
Baena's Instagram post has received over 35,000 likes and hundreds of comments. Most of the comments were from fans pointing out the striking resemblance between Baena and Schwarzenegger when he was younger. 
One comment read, "Father like son. This is so cool to see the similarities."
Another fan wrote, "Dude how was it to see pictures and that wax figure of your dad in his youth like that? I would think surreal." 
"No DNA test (is) required to confirm who your dad is. Who is your Daddy and what does he do?" a third person noted.
Another comment read, "This kid looks more like Arnold than Arnold."
More fans praised Baena for paying his respects to his father and the museum during the Austria trip. One such comment read, "This man respects his father's legacy. I hope he makes a film soon." 
Another fan wrote, "Awesome!!! I love that they let you really touch the stuff. I bet they were thrilled to have you."
Joseph Baena Is Arnold Schwarzenegger's Son From An Affair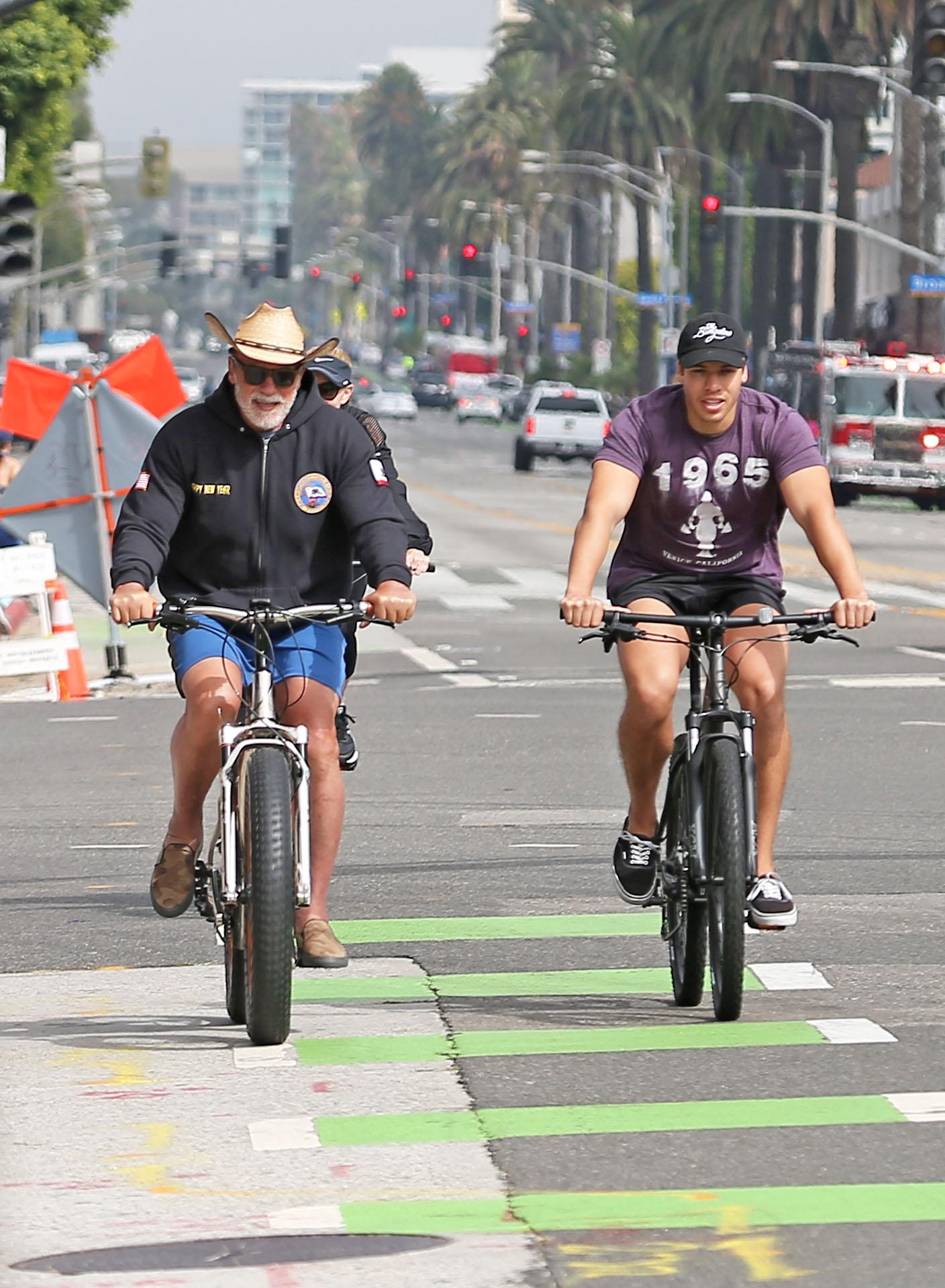 Baena was born to Schwarzenegger through an affair with his former housekeeper, Mildred Baena, in 1997. At the time, the "FUBAR" actor was married to Maria Shriver, with whom he eventually had four children: Katherine, Christina, Patrick, and Christopher.
After the world found out about Schwarzenegger's affair and Baena's existence in 2011, Shriver filed for divorce, and they finally finalized it in 2021. In September, a source told the Daily Mail that Schwarzenegger and Mildred have no close relationship.
They said that he only "makes sure that she is okay and finds out how she is doing through Joseph, and it is all done matter of factly." 
Over the years since Baena's existence was made public, Schwarzenegger has made it clear that he's there for him as a father, and the two have severally shown their close relationship.
Joseph Baena Congratulates His Dad On His Book Release
Baena recently showed his love for his father with a shoutout for the release of Schwarzenegger's new memoir/self-help book. 
The real estate agent shared a photo of himself holding the book, titled "Be Useful: Seven Tools for Life" to his Instagram Stories, per Daily Mail. The newly released book features a photo of his father looking solemn on the cover.
Baena captioned his story post with, "Congratulations on the amazing book!!! @Schwarzenegger." The memoir includes details from Schwarzenegger's personal life, including how he was extremely strict with his kids as they grew up. He also shared multiple inspirational and motivational messages and stories for fans.
About The Author
mojjo