John Stamos Says NO To Having Another Child After Raw Confession
October 24, 2023
John Stamos is putting all future plans to grow his family on hold.
The "Full House" star has assured fans that even though it was part of the plan, he and his wife, Caitlin McHugh Stamos, who share five-year-old Billy, are currently uninterested in giving him a sibling. The eye-opening confession comes after John got into his feelings about his baby boy starting kindergarten last month.
John Stamos' Son Might Have A Hand In His Parents' Decision To Not Have More Kids
With just hours left until the launch of his book, "If You Would Have Told Me: A Memoir," John has opened up about the potential of him and Caitlin growing their family of three.
Starting the conversation, the 60-year-old admitted that he and his wife had previously planned to expand their family "but it just doesn't seem like it's in the cards." Going further in the discussion, the "Grandfathered" alum shared:
"By the way, (Billy's) asked for a kid all the time, like a brother or sister. If we take three minutes of not paying attention to him, he goes crazy."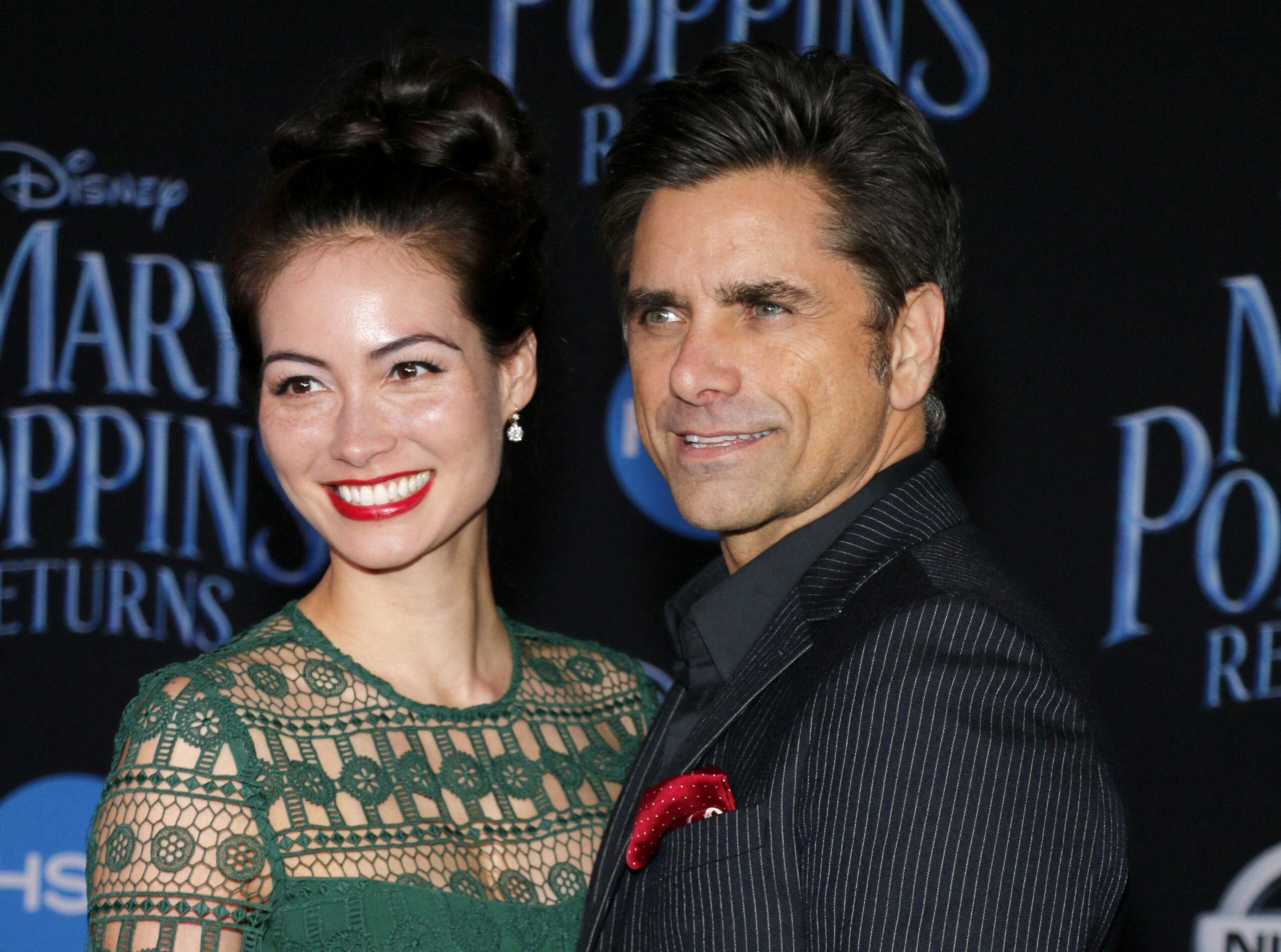 The doting dad of one doubled down on the preschooler being part of the problem by stating that the latter wouldn't know how to deal with a new baby in the house. In the words of the "Fuller House" executive producer to PEOPLE:
"He could never deal with a sibling. No, I know he couldn't. He'd like it at first. Oh, there's a little baby, then me. We got to deal with a kid."
While we wait to see if he will have any more juicy details to share about his family in his upcoming memoir, we do know for certain that he discussed his tales as a victim of sexual abuse for the first time ever in the book. John said during an interview:
"I remembered it slightly. It has always been there, but I packed it away as people do, right?"
The Elvis Presley fan confessed that during that period, he chose not to confide in anyone because he rationalized it by thinking, "Ah, it's girls, man." He described the experience as trying to "play dead" in the hope that it'd make it stop, even though the abuse wasn't overtly aggressive. 
He reflected, "I don't know, it was not good." Ultimately, the turning point for the Soapy Awards winner to consider sharing his experience from that traumatic period in his life was when he received recognition for his advocacy for abused children. He noted, "I started to write it, and that's when it really came out."
Unfortunately, John changed his mind about writing out his experience, as he claimed, "And then I thought, 'No, tonight is not about me. It's about the kids. I'm going to pack it away again until the right moment. Otherwise, I'm a phony f—. It's like, 'Come on.'"
Despite his final decision to publicly discuss the abuse for the first time in his memoir, John was careful not to dwell on that period in his life at length. His reason was that although he felt the need to address it, he didn't want it to take away from the rest of the book by booking the focus.
The People's Choice Awards Recipient Adores His Son & He Wants Everybody To Know It
Last month, John announced Billy's latest achievement on his Instagram Story, accompanied by an adorable photo taken in a yard. The picture showed the back view of the five-year-old as he bent down to pat their cute black dog standing next to a black SUV.
The adorable boy donned shorts, a short-sleeve shirt, gray socks, Adidas sneakers and carried a blue-patterned backpack. "His first day of kindergarten sporting his @poshpeanut thx," his dad wrote at the top of the post, adding, "I'm not crying, you are," at the bottom.
It won't be the first time that the "General Hospital" star has publicly doted on his son. In fact, last October during an episode of "Live! With Kelly and Ryan," he detailed his experiences as a dad with hosts Kelly Ripa and Mark Consuelos. 
His new thing is that he likes to say 'poop' all the time. I was trying to teach him a knock-knock joke," and he kept finding a way to insert the word. (He goes,) 'knock, knock?' 'Who's there?' 'Poop,' John spoke effusively of Billy's then-fascination.
About The Author
mojjo