Joe Biden Faces MAJOR Backlash For 'Disgusting' Veterans Day Message
November 13, 2023
President Joe Biden is receiving backlash for his Veterans Day message, as many are accusing him of using the day for a "political campaign."
The President of The United States shared a message on X, the social media platform formerly known as Twitter, for Veterans Day, however, many are now slamming the 80-year-old for his "disgusting" act.
President Joe Biden Accused Of Using Veterans Day For A Political Campaign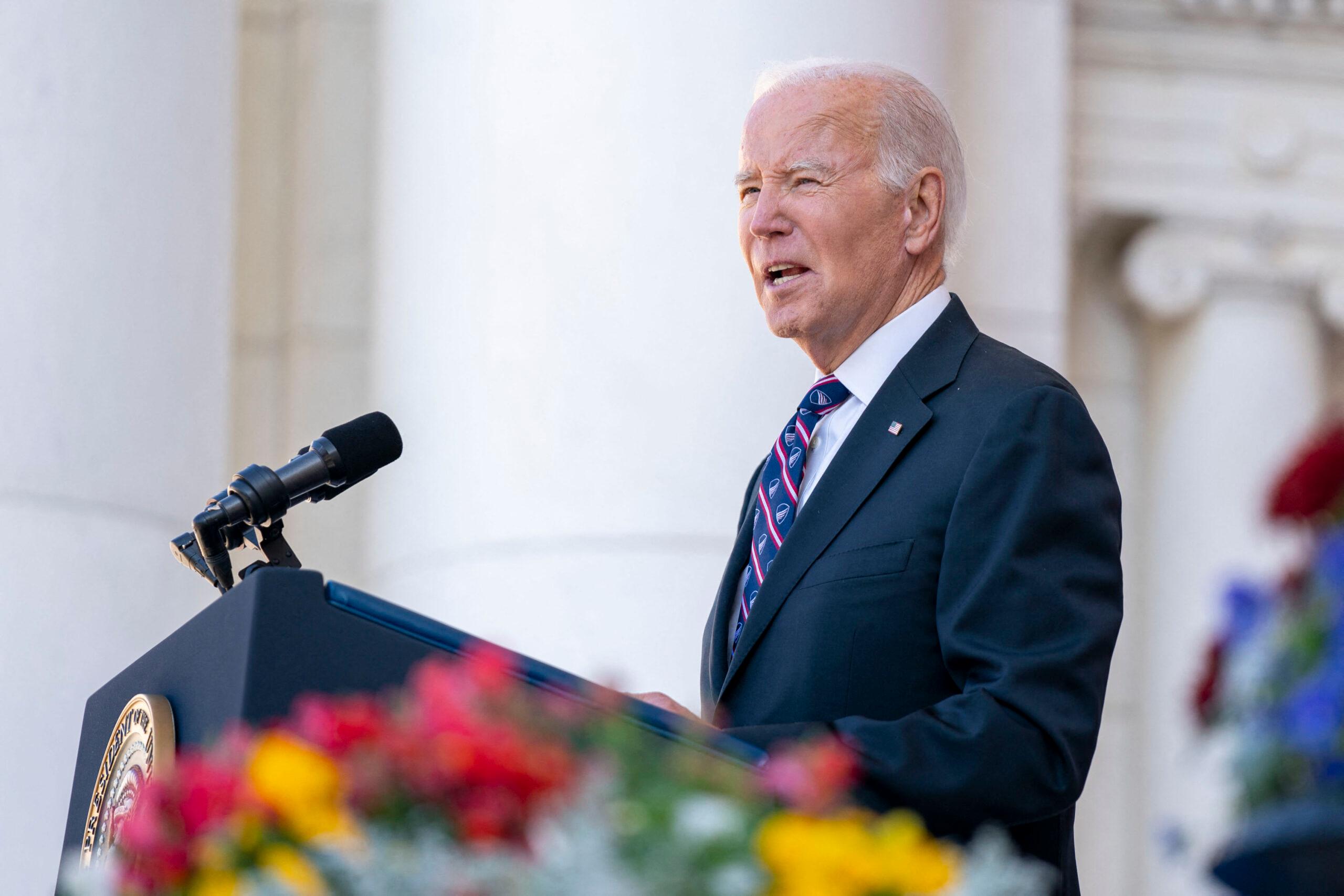 On November 11, Joe Biden took to X to share a message on Veterans Day, using quotes from former President Donald Trump in the video.
"Why should I go to that cemetery? It's filled with losers," and "That guy is smart, why did he join the military?", were just some of the quotes included that Donald Trump has reportedly said in the past.
Biden seemingly shared the video to show his respect for fallen soldiers on Veterans Day, however, many think it was distasteful as they say he was using this day for a political campaign.
If you don't respect our troops, you can't lead them. pic.twitter.com/vmE2i0TLla

— Joe Biden (@JoeBiden) November 11, 2023
"The fact that you make a day remembering vets into a political ad is absolutely disgusting. I can't wait to see you lose," one citizen wrote on X.
Another social media user claimed, "Joe Biden is trying to send our troops to pointless wars overseas. He's warmongering to distract from how he's ruined the US economy and abandoned our border. Biden is a disgrace to our troops and all Americans."
Meanwhile, one fan brought up the now-viral video of Joe Biden seemingly confused during the wreath-laying ceremony that took place on Veterans Day in Arlington.
Do you respect the troops? 🥴🥴🥴 pic.twitter.com/7BBK7e3i8E

— DEL (@delinthecity_) November 11, 2023
Related: President Joe Biden Suddenly Stops Speech Due To An Urgent Military 'Issue'
"Do you respect the troops?" the user asked while sharing the video.
While at the Arlington Cemetery on Veterans Day, the President delivered a speech in which he stated America's veterans are "the steel spine of this nation."
"We come together today to once again honor the generations of Americans who stood on the front lines of freedom. To once again bear witness to the great deeds of a noble few who risked everything, everything, to give us a better future," he said, adding, paying tribute to "those who have always, always kept the light shining bright across the world."
He then stated that "our veterans are the steel spine of this nation and their families, like so many of you, are the courageous heart."
President Joe Biden's Concerning Act During Arlington Ceremony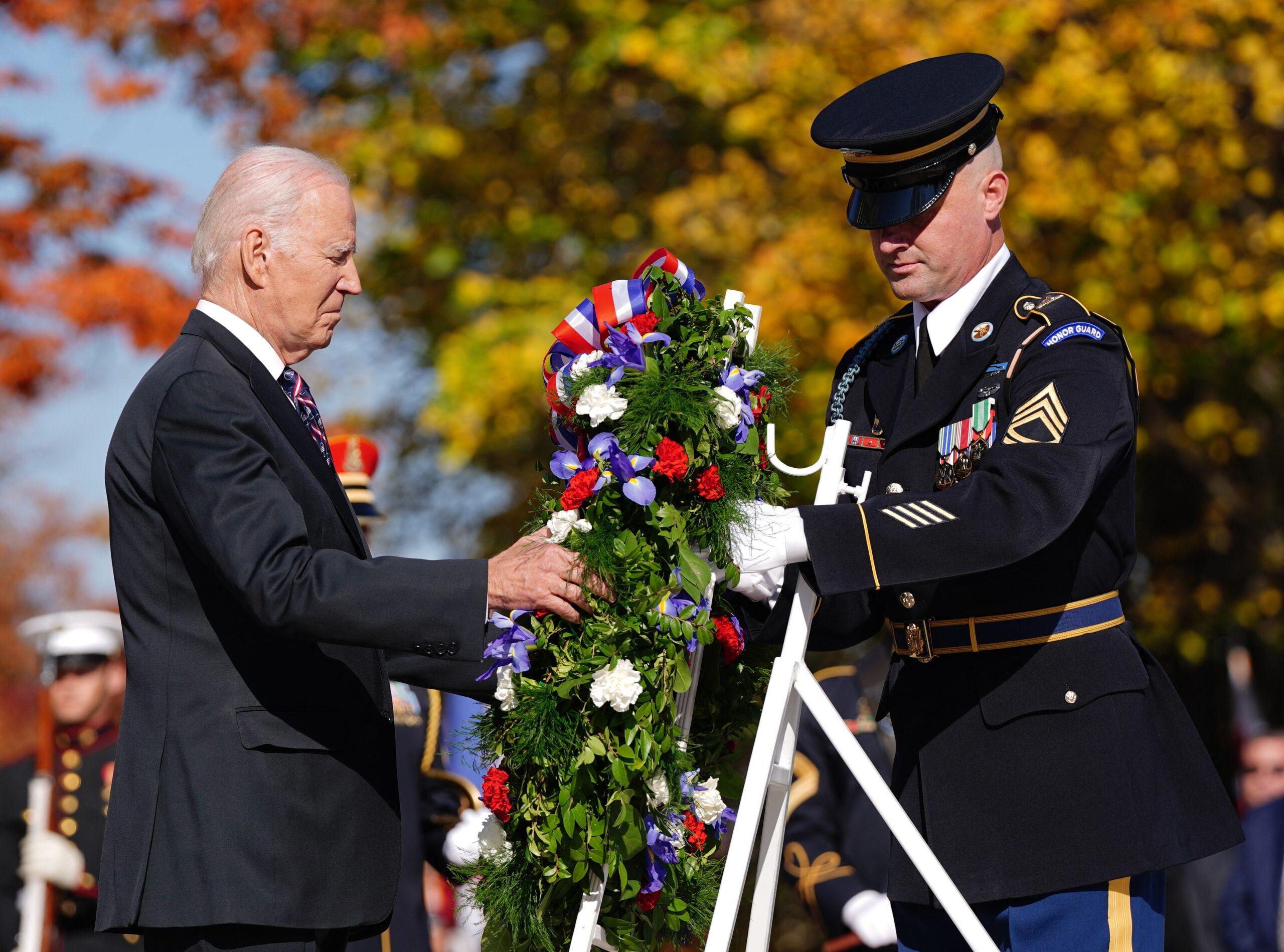 This new backlash comes after a video of President Joe Biden attending a solemn wreath-laying ceremony at the Tomb of The Unknown Soldier went viral as he was seen extremely disoriented and confused.
The President of The United States was in Arlington on Veterans Day, as he was seen placing the wreath in front of the Tomb of the Unknown Soldier. Vice President Kamala Harris, representatives of the U.S. Armed Forces, and a large crowd of civilian guests were in attendance.
President Joe Biden was handed the wreath by a U.S. Army service member, which he transferred to in front of the tomb. Biden stood there for quite some time before he went to turn away from the wreath and walk away. However, he hesitated, seemingly stumbled a bit, and then seemed extremely confused by where he was.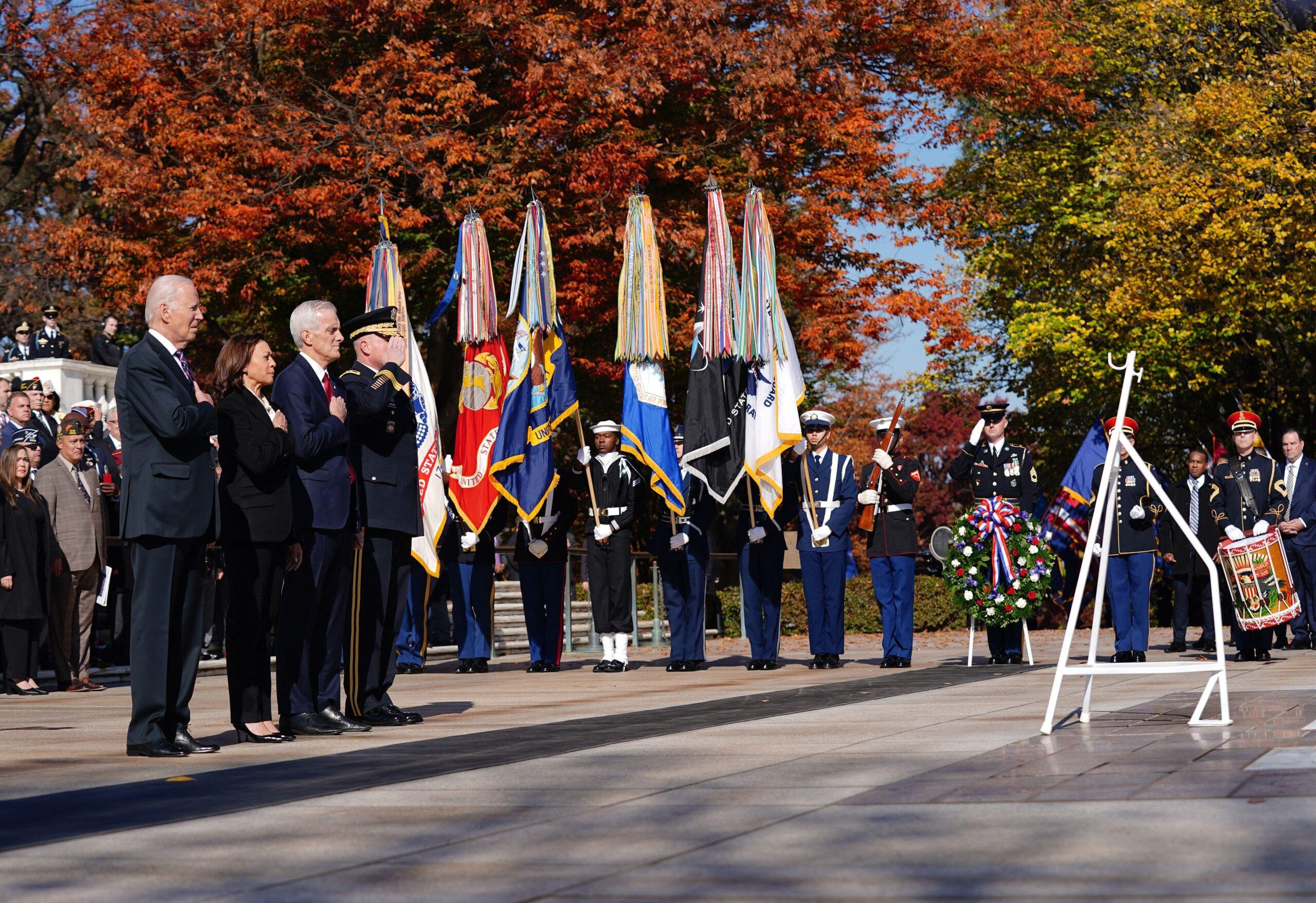 Biden turned to the service member who was standing next to the Tomb of The Unknown Soldier, looking at him as if he needed direction on where to go. The service member is seen stretching out his arm and directing Biden to get back in line next to the vice president for the remainder of the ceremony.
United States citizens took to social media after the video went viral, as many are calling the situation "embarrassing" and "pathetic."
See the video here.
About The Author
mojjo