Jana Kramer Welcomes Her First Child With Fiancé Allan Russell
November 15, 2023
Jana Kramer and her fiancé Allan Russell are the new parents of a healthy baby boy!
The "One Tree Hill" alum welcomed her first child with the former footballer and shared the exciting news on social media alongside the unique name they chose for their bundle of joy.
Jana Kramer And Allan Russell Welcome First Child Together
Kramer confirmed the great news of her son's birth via Instagram. She shared a heartwarming carousel starting with a sweet snap of her and Russell doting on their little one in the hospital.
There was also a heart-melting snap of her older kids daughter Jolie, 7, and son Jace, 4, loving on their newest sibling. "Welcome to the world sweet Roman James Russell. Blessed beyond measure for this little miracle. 11.13.2023. 6lbs 1oz," proud mom Kramer wrote in the accompanying caption.
The country singer was serenaded by congratulatory messages from both colleagues and fans. Jessica James Decker wrote, "He's perfect. So happy for y'all," while Hilarie Burton penned, "Sweetness!!!! So happy for you Jana!! All of you are glowing!"
The Scottish footballer also celebrated the birth of his first son on Instagram with a sweet message that read: "Welcome to the world Roman James Russell you are beautiful baby @kramergirl what an absolute warrior of a woman and incredible mum who I simply adore ❤️ @troy0_7 congrats on being a big brother and we know you'll be an amazing mentor and inspiration for him xxxx."
The overjoyed parents opened up about the birth of their son in an interview with People Magazine. "Allan and I are both overjoyed and truly grateful to announce the birth of our son, Roman James Russell. We feel blessed to have been given the chance to create something so special together," they confessed.
Opening up about the unique choice for their son's name, Kramer told the publication, "The name Roman really isn't inspired by anyone, it's just a strong name that we both love, but James (his middle name) was both of our Grandpa's names, so that was a nod to them."
Kramer was quite open throughout her pregnancy journey, revealing that she was "doing a C-section earlier" as a result of a "growing fibroid." She also discussed a health scare that saw her land in the hospital during what was supposed to be her babymoon with Russell.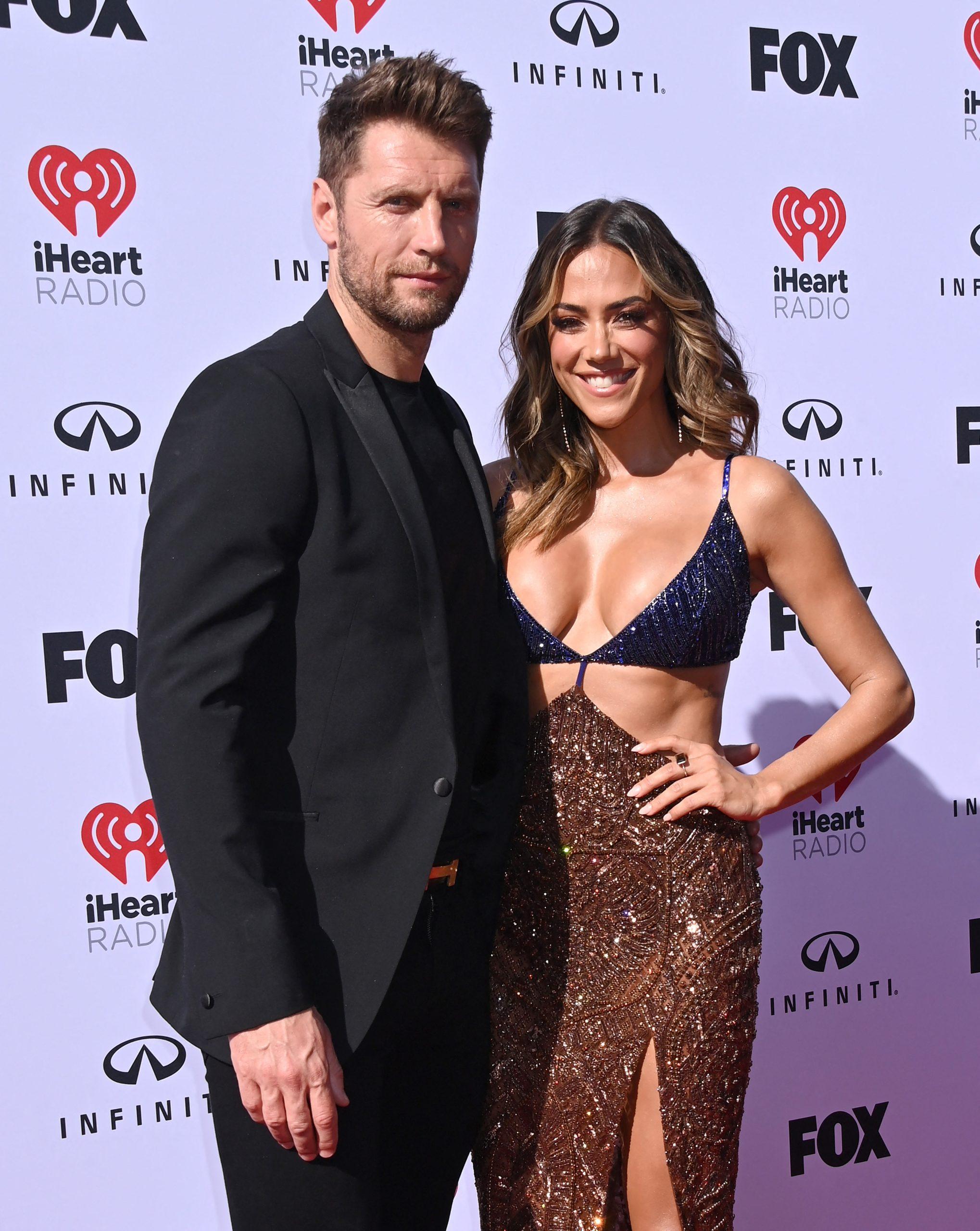 As reported, the "I Got The Boy" singer detailed her trip to the hospital with a touching video of her unborn son's steady heartbeat and several photos. "Part one….Well. Our babymoon didn't go as planned, but there were some lessons learned. First off and most important, baby is good," she began her message.
Kramer told fans she refused to pay attention to her health which led to her hospitalization. "The back pain I've been dealing with for weeks wasn't just back pain. Lesson number one…don't just brush off pain, because it can be more serious than you think," she wrote. "So many times (moms especially) just brush off pain because we are the last ones to take care of ourselves."
The 39-year-old explained that she disregarded her symptoms as discomfort caused by her pregnancy even though it kept worsening. However, she received a timely message from a fan. "Then someone very sweet in my dms sent me a message that it could possibly be my kidney. (I've since thanked her for her dm)," she recalled.
After ignoring the pain some more, Kramer finally went to the hospital and discovered it was the truth. "Long story short, it was a bad bacterial infection that got into the kidneys. This resulted in a 2-day stay in hospital and antibiotics because I let it get passed where I should have. So. Lesson. Listen to ur body. Ur not a baby or inconveniencing people. If u hurt, talk to ur doctor," the entertainer advised.
About Jana Kramer & Alan Russell's Relationship
Kramer and Russell became an item in January, with the country singer soft-launching their relationship by posting a screenshot from a FaceTime date. By March, the lovebirds made their red carpet debut at the 2023 iHeartRadio Music Awards.
Six months after dating, the former athlete popped the question with the help of her children. "He said my name and I (stood up) and he got down on one knee and then Jolie just started jumping up and down. It was the cutest thing ever," the singer recalled on her "Whine Down" podcast.
The pair announced they were welcoming their first child together weeks after the engagement. Congratulations to the happy couple!
About The Author
mojjo