Ivanka Trump Rocks Denim Cowgirl Outfit At Florida Music Festival
November 13, 2023
Former first daughter Ivanka Trump was spotted enjoying a music festival in Florida alongside her husband, Jared Kushner, and their youngest son, Theodore.
The sighting comes just days after she spent five hours on the witness stand answering questions on her father, Donald Trump's finances, and her work with the Trump organization in an ongoing $250 million fraud trial.
Ivanka Trump Dons Cowgirl Outfit At Music Festival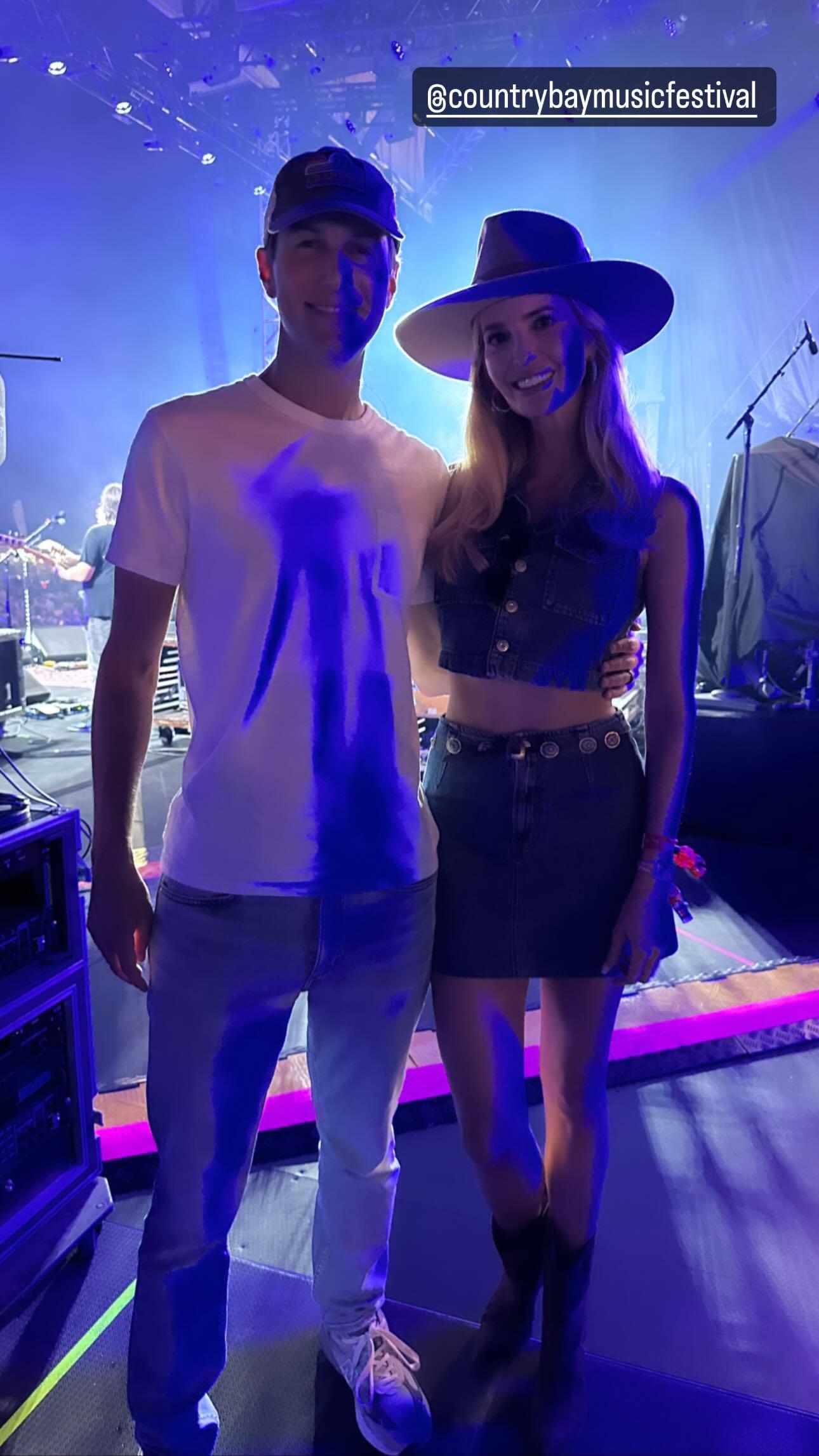 Despite the intense legal proceedings surrounding the Trump family, Ivanka seemed to be in high spirits as she hung out at the Country Bay Music Festival in Miami and made sure to share moments from the events with her 7.5 million Instagram followers.
The 42-year-old mother of three donned a cowgirl-themed outfit in a skimpy denim two-piece ensemble and matched it with a pair of cowboy boots, a Western-style belt, a country hat, and a pair of sunglasses.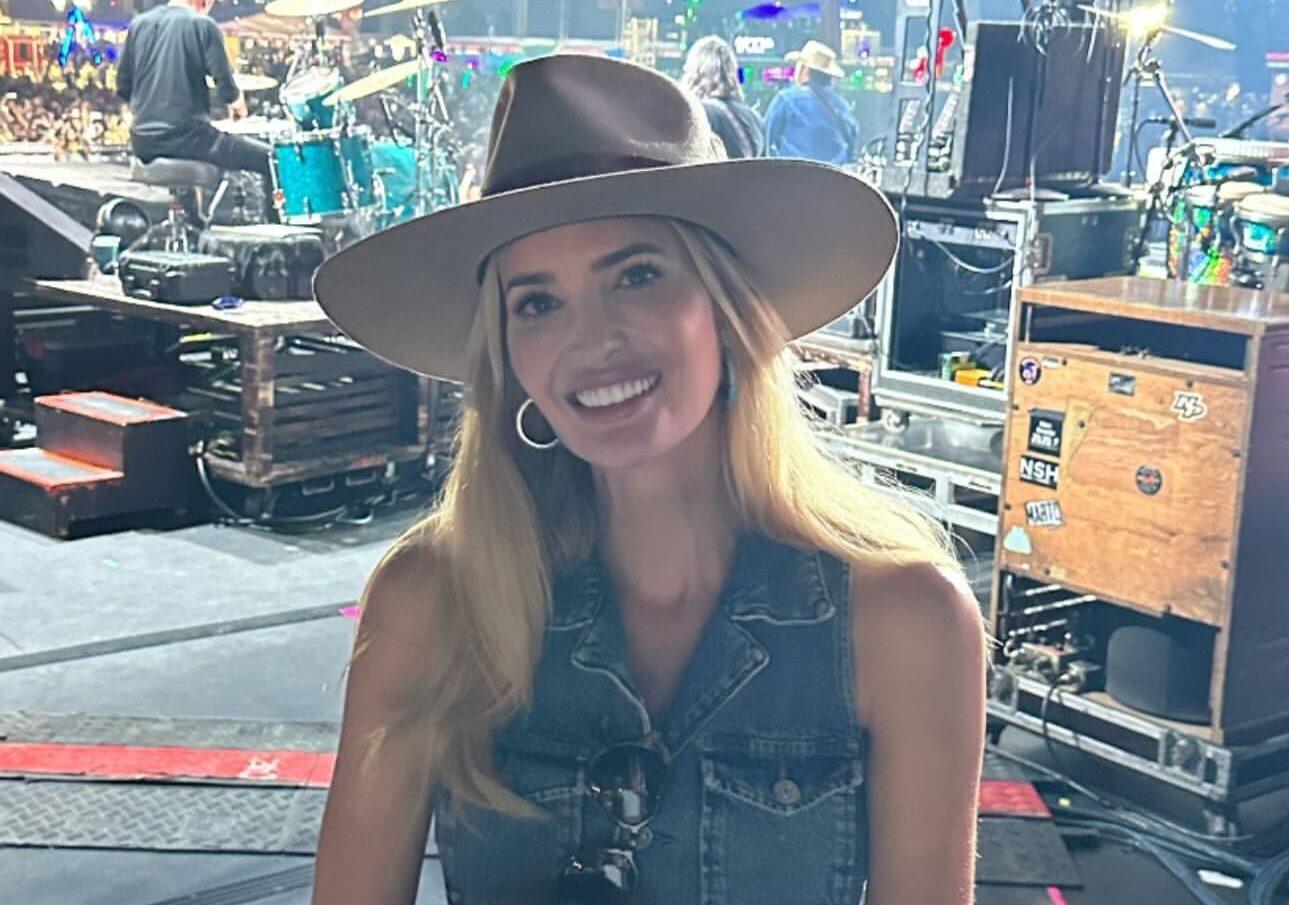 Accompanying Ivanka was her husband, Kushner, who opted for a casual yet stylish look in a plain white T-shirt, blue jeans, and a pair of sneakers. 
Their son, Theodore, was also seen in the snaps wearing a white shirt that featured a black lightning bolt.
The couple appeared relaxed and at ease, enjoying each other's company as they watched the performers from backstage. Thomas Rhett, Sam Hunt, Chris Young, Lainey Wilson, Lee Brice, and Ellie King were among the stars who performed at the festival.
Ivanka Trump Testifies In Her Father's Fraud Trial
It was only last week when Ivanka took the stand as a key witness in her father's $250 million fraud trial. 
Her testimony, which lasted for five hours, provided insights into her role within the Trump Organization and her knowledge of the financial dealings under scrutiny, per the Daily Mail.
The email correspondence with her husband was brought up for discussion after Ivanka appeared to share details of Trump Organization loans with him and got advice on how to get better loan deals from him.
Lawyer Chris Kise argued that she could not be "compelled to speak about communications with her spouse," but the Judge noted that the emails were sent from work addresses.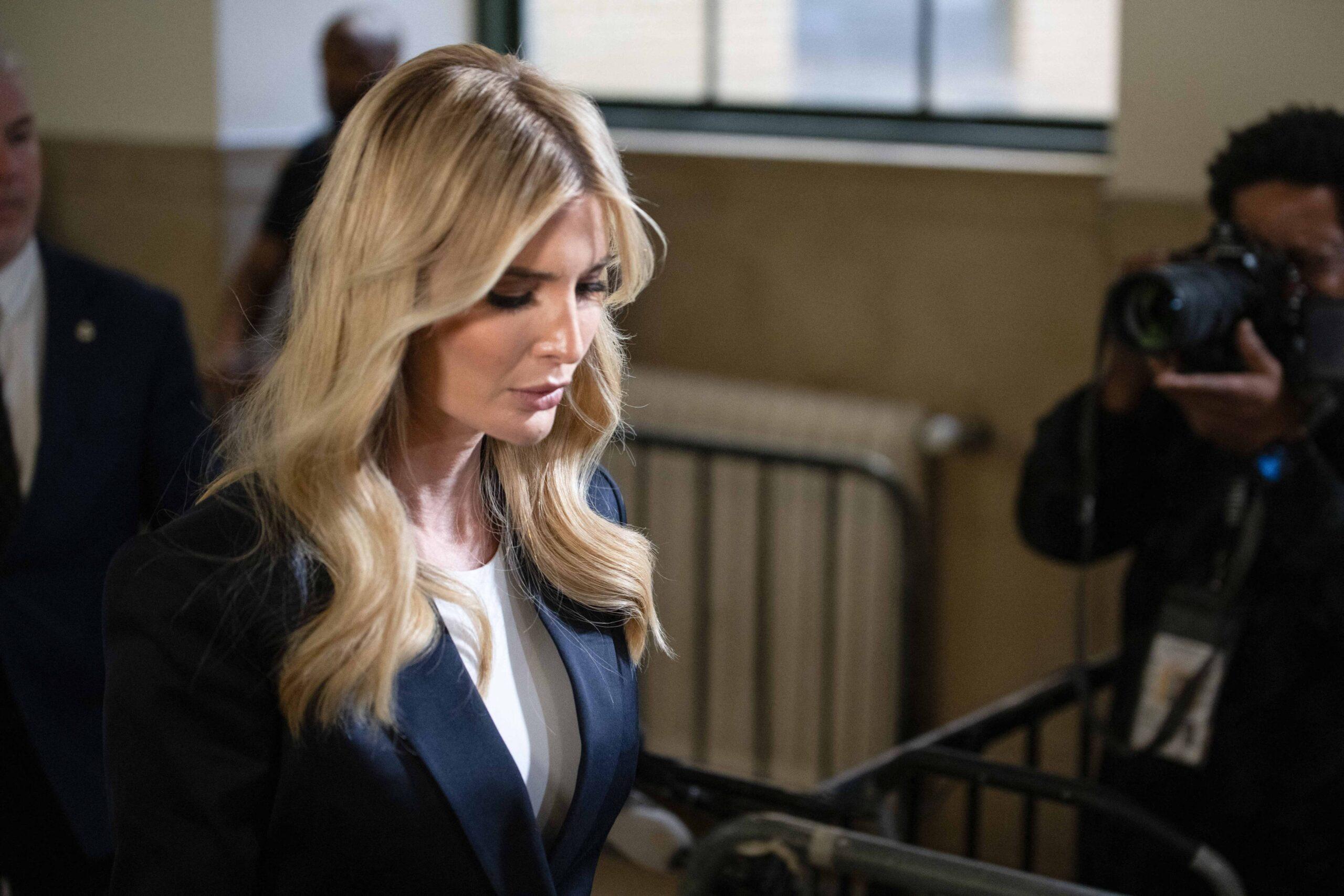 "My husband also was in real estate," Ivanka said. "Periodically, we would discuss what we were working on."
One particular mail from Kushner about financing for the Old Post Office in Washington D.C. read, "You could get better pricing."
In her defense, she replied, "It was not uncommon that I would ask my husband's perspective on something I was working on."
Ivanka Trump Fought A Subpoena To Testify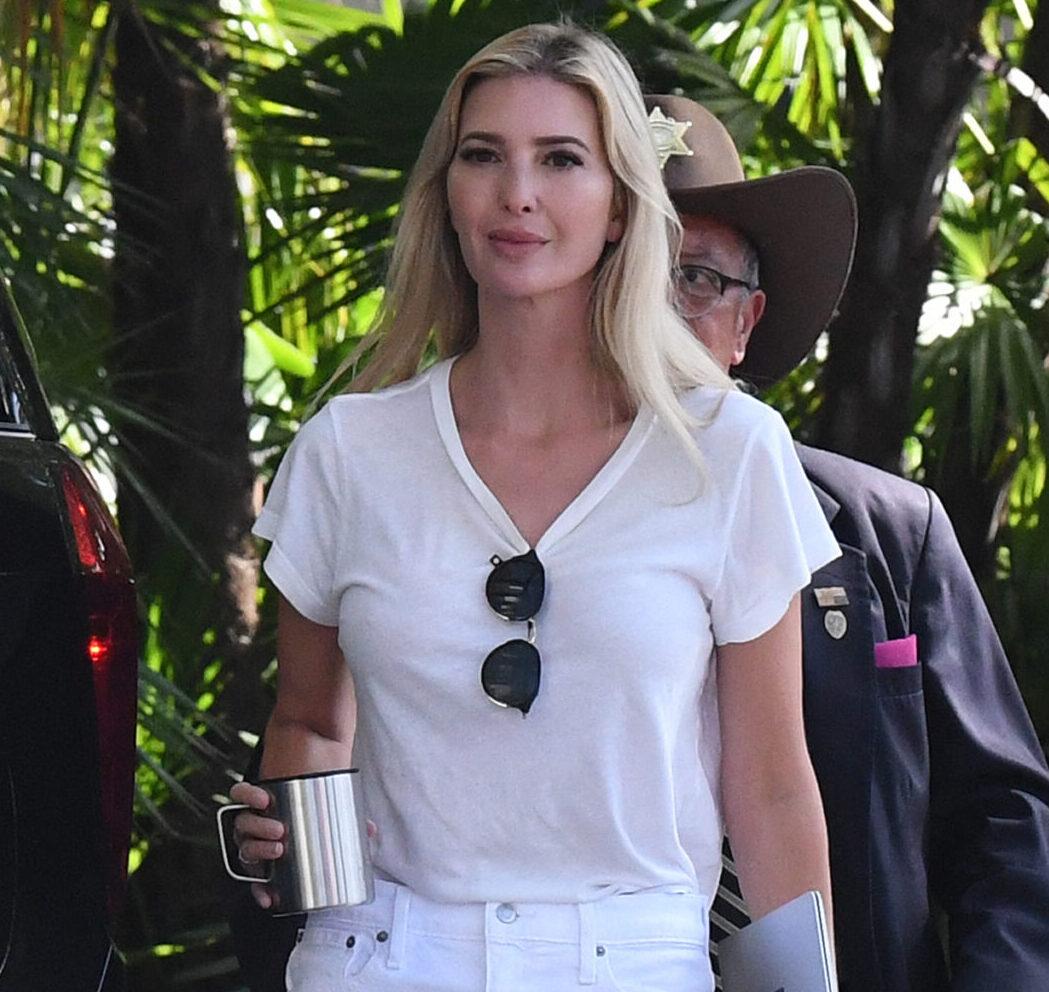 Ivanka had made headlines as she fought a subpoena to testify in her father's fraud trial after initially being dismissed as a witness. An Appeals court had dismissed her from the case after ruling that the statute of limitations barred the claims against her.
The subpoena, issued by the New York Attorney General, sought Ivanka's testimony regarding her knowledge and involvement in the alleged financial misconduct. However, her legal team contested the subpoena, arguing that she was improperly served.
"Each of these three subpoenas listed Ms. Trump's name only in the 'to' line above the LLCs' names and the names and addresses of their registered agents," the attorney penned in his filing, per Business Insider.
"The body of the Subpoenas requested a 'personal appearance' 'to give testimony' at trial but did not identify any specific employee, officer, or director that the NYAG wanted to appear."
Donald Trump Was 'Pissed' His Daughter Had To Testify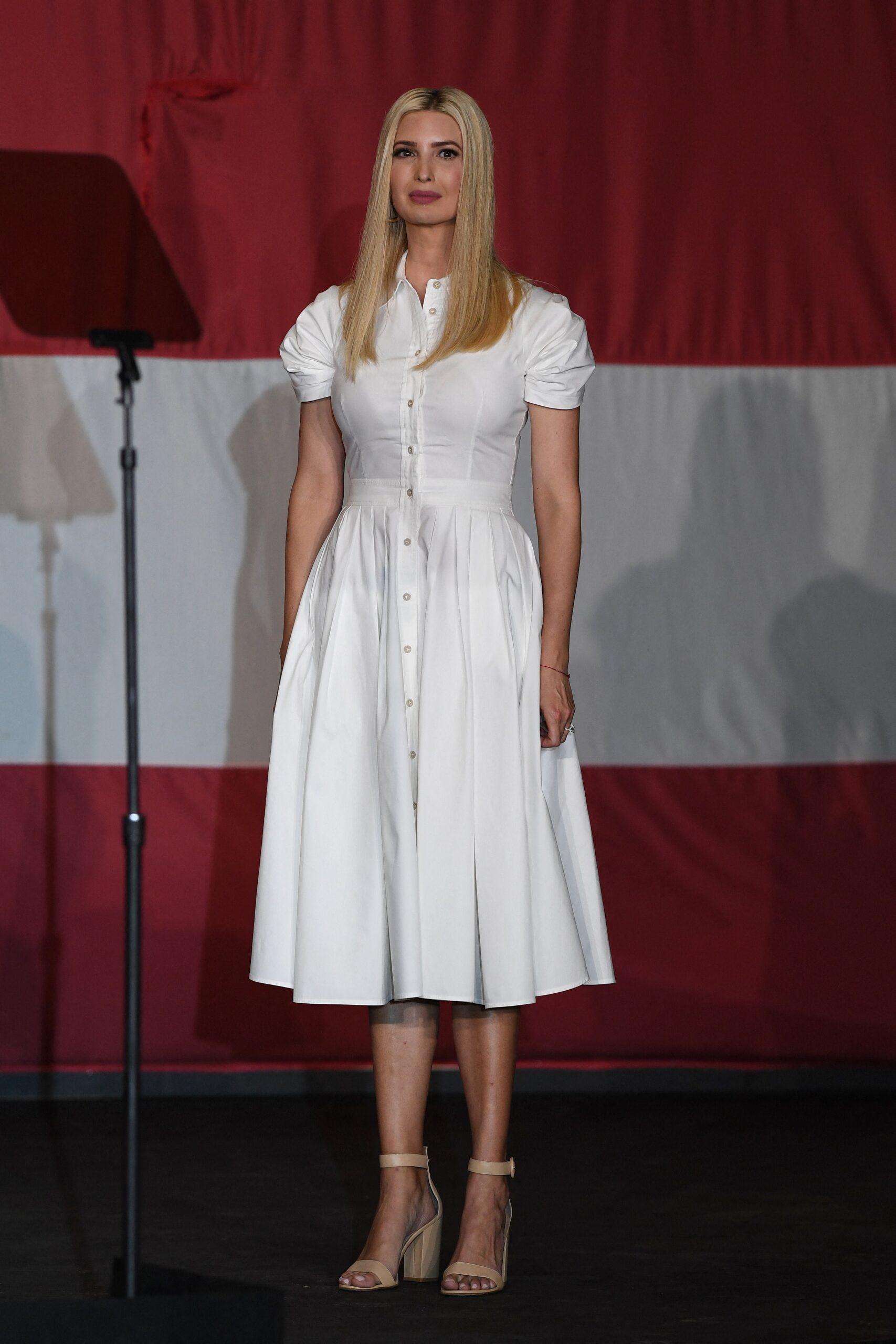 According to Page Six, a source close to the Trump family revealed that the billionaire politician was unhappy that Ivanka had to testify after her recent efforts to stay out of the public eye.
Since her time at the White House was concluded, Ivanka and Kushner have resigned to a quiet and private life in Miami, with the source noting that Donald was "pissed" that his trial had hampered her efforts.
"What you aren't hearing in court is how upset and agitated (Donald Trump) is that his children have been dragged into court. He feels it's another move to upset him. He's pissed," the insider told the news outlet.
"This is causing problems with Ivanka, who has worked hard to stay under the radar for the last two-ish years and is bracing herself for the press and paparazzi who will pounce on her at court," the source added.
About The Author
mojjo