Guns N' Roses Drummer Frank Ferrer Files For Divorce
November 20, 2023
Frank Ferrer, famous for being the drummer of the hard rock band Gun N' Roses, has filed for divorce from his wife, Magdalena Elizbeita Malicka.
According to court documents obtained by The Blast, the talented drummer and Malicka are calling it quits after almost two years of marriage.
Frank Ferrer Files From Divorce From Wife Magdalena Malicka
Ferrer filed for the dissolution of marriage at the Stanley Mosk Courthouse in Los Angeles, citing "irreconcilable differences." The estranged couple has no minor children together, so there will be no issue of child support. However, they share a dog named Bella Juanita Thunder.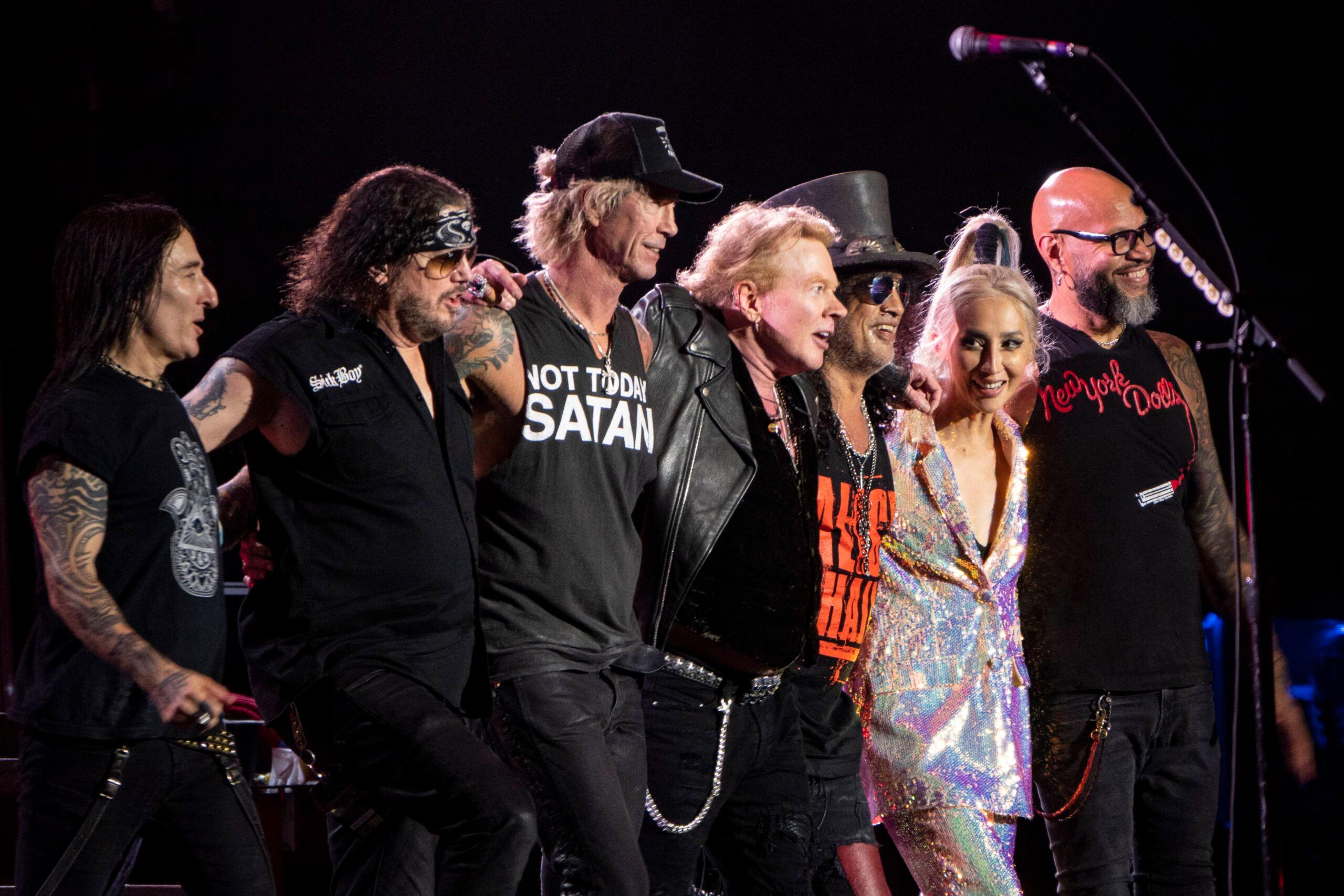 It is unknown how they would share the custody of their pet remains unknown but it brings to mind Sofia Vergara and Joe Manganiello's divorce.
Not much is known about Ferrer and Magdalena's marriage as they are super lowkey. However, the rock drummer never shies away from giving fans a glimpse into their private life on social media.
Before the divorce filing, Ferrer last posted Magdalena on his Instagram page on August 14, 2023. He shared romantic photos from their trip to New York City. Back in May, the former member of the Psychedelic Furs celebrated his first wedding anniversary.
He took to Instagram to share a throwback photo from his and Magdalena's civil wedding. She donned a white power suit while carrying a bouquet of white flowers while the Guns N' Roses drummer opted for a blue tuxedo for their special day. "Happy Anniversary Kotek!! One year in and many many more coming! Kocham Cie !! @_magdalenaferrer_," he captioned the post.
The upload was particularly sentimental as it was the first post on Ferrer's Instagram page. Not much is known about Magdalene given that she is not as famous as her now-estranged husband. However, she is doing well for herself as a talented model.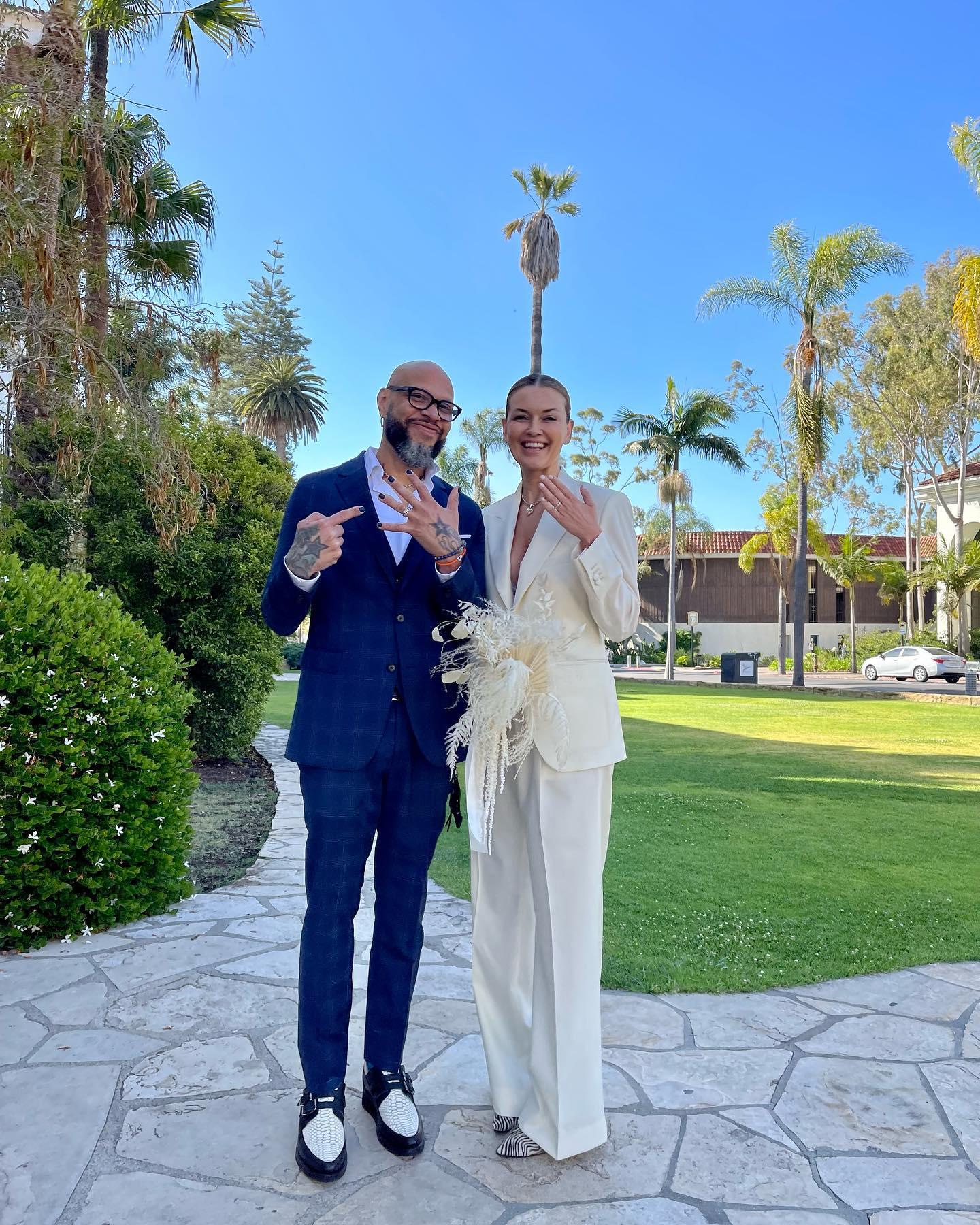 According to her Instagram bio, she is signed to LA Models Agency and Wilhelmina Models. She also has a photography page and has taken numerous photos of Ferrer while he is performing.
Frank Ferrer's Is A Legendary Rocker
Away from his personal life, Ferrer has a thriving career as a drummer. He is the longest-serving drummer of Guns N' Roses, touring and playing with them since 2006. Other drummers who came before him include Rob Gardner, Steven Adler, Josh Freese, Bryan Mantia,
During an interview, the 57-year-old opened up about how his tenure with one of the most famous rock bands in the world ended up being the longest. "I started in 2008; I was supposed to be temporary, but I pretty much stayed there," he confessed.
The New York native revealed that joining the band when he did came with challenges because he had to learn the work of past drummers, especially during tours. He also spoke about how that impacted the "Chinese Democracy" album — the first he released with the band.
"I really had to work hard to make sure I was able to represent (Steven) Adler's feel, Matt Sorum's feel and (Bryan 'Brain' Mantia's) feel of the Chinese Democracy (era). So that was the toughest challenge — finding all three eras of Guns N' Roses and bringing them together to one cohesive way of playing their material."
When Ferrer isn't touring and performing with Guns N' Roses, he plays with two NYC-based bands — The Compulsions and the hard rock band PSSR.
In The Compulsions, he performs with long-time collaborator and fellow GNR member Richard Fortus and Sami Yaffa of Hanoi Rocks. However, he formed PSSR in 2019 with singer/guitarist Eric J, bassist Brett Bass, and lead guitarist Rob Bailey.
Magdalena has yet to respond in the case.
About The Author
mojjo