Gal Gadot, Amy Schumer, And Others Speak Out On Hostage Release
October 24, 2023
Many celebrities, including Gal Gadot and Amy Schumer, are speaking out regarding the hostages who were released from captivity in Gaza.
Earlier today, the President of the United States addressed the nation regarding Hamas and the hostages that were taken captive in Israel. Joe Biden's speech came just moments after the reports were released that Hamas had released two hostages held inside Gaza after the October 7 terror attack, which brought the total of hostages released to four.
He told Hamas that when the rest of those hostages are released, "then we'll talk."
Gal Gadot, Bradley Cooper, and Others Release Statement On Hostage Release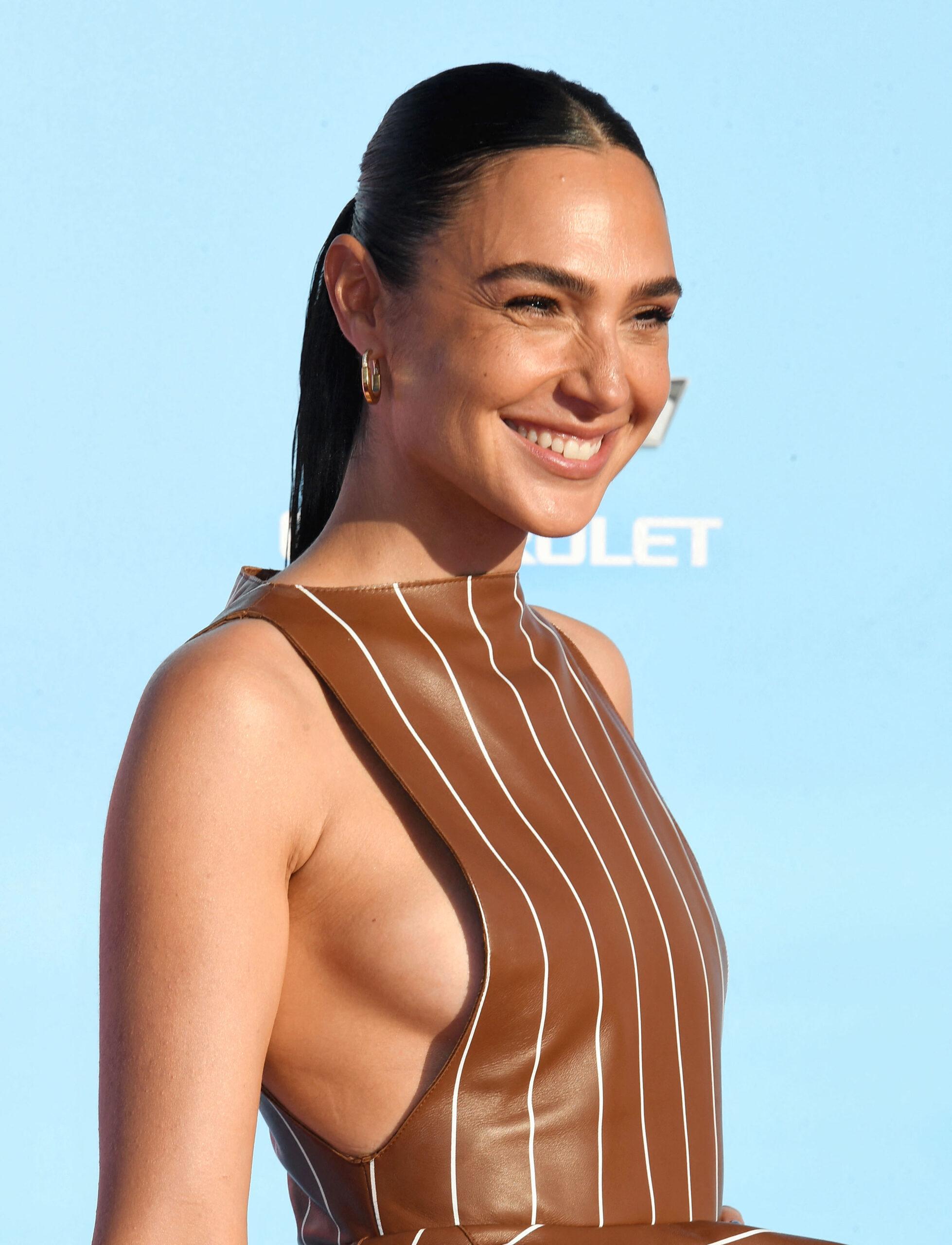 Gal Gadot, Debra Messing, David Schwimmer, and many other big-name celebrities signed a statement following the release of the hostages, which read:
Dear President Biden,

We are heartened by Friday's release of the two American hostages, Judith Ranaan and her daughter Natalie Ranaan and by today's release of two Israelis, Nurit Cooper and Yocheved Lifschitz, whose husbands remain in captivity.

Thank you for your unshakable moral conviction, leadership, and support for the Jewish people, who have been terrorized by Hamas since the group's founding over 35 years ago, and for the Palestinians, who have also been terrorized, oppressed, and victimized by Hamas for the last 17 years that the group has been governing Gaza.

We all want the same thing: Freedom for Israelis and Palestinians to live side by side in peace. Freedom from the brutal violence spread by Hamas. And most urgently, in this moment, freedom for the hostages.
The statement continued:
We urge everyone to not rest until all hostages are released. No hostage can be left behind. Whether American, Argentinian, Australian, Azerbaijani, Brazilian, British, Canadian, Chilean, Chinese, Danish, Dutch, Eritrean, Filipino, French, German, Indian, Israeli, Italian, Kazakh, Mexican, Panamanian, Paraguayan, Peruvian, Polish, Portuguese, Romanian, Russian, South African, Spanish, Sri Lankan, Thai, Ukrainian, Uzbekistan, or otherwise, we need to bring them home.
Several celebrities signed the statement, including Adam and Jackie Sandler, Amy Schumer, Ben Stiller, Bradley Cooper, Brooke Shields, Chris Rock, David Schwimmer, Debra Messing, Ewan McGregor, Gal Gadot, Kristin Chenoweth, Mila Kunis, Orlando Bloom, Rita Ora, Sean Combs, Seth Meyers, Tyler Perry, and others.
Related: Israeli Government SLAMS Gigi Hadid For Sharing Antisemitic Meme
President Joe Biden Rushes Out Of Press Conference Due To 'Issue' In The 'Situation Room'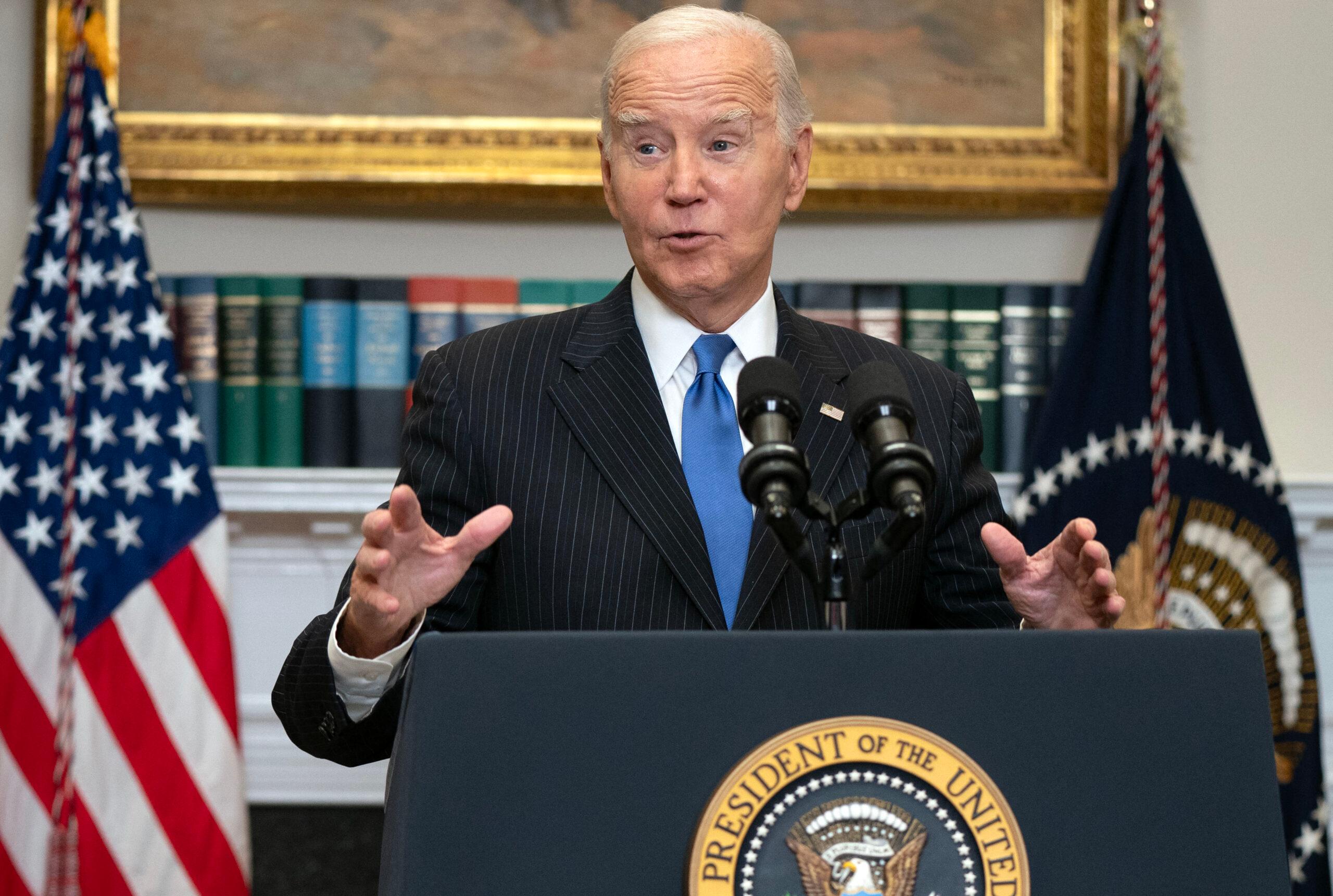 Related: President Joe Biden Delivers Speech On Israel War: 'There Is No Excusing It'
Last week, Hamas released two American terrorists as the Biden administration negotiated to help secure the first convoy of humanitarian aid to Gaza.
This afternoon, President Joe Biden was addressing the estimated 200 hostages in Israel, he suddenly had to stop his speech due to an "issue" that arose. Biden suddenly stopped his speech, saying, "I apologize, but I have to go to the situation room. There's an issue I need to deal with."
According to some reports, The White House said Iran was in some cases "actively facilitating" rocket and drone attacks by Iranian-backed proxy groups on U.S. military bases in Iraq and Syria. Reports also state that President Biden has directed the Department of Defense to "brace for more and respond appropriately."
About The Author
mojjo