'Friends' Creator Reveals First Impulse Upon Learning Of Matthew Perry's Death
November 1, 2023
Days after the beloved "Friends" star Matthew Perry was found unresponsive in his jacuzzi, the co-creators of the iconic NBC sitcom are reflecting on their last conversation with the entertainer.
Although the 54-year-old's official cause of death has not been revealed, the Williamstown native's former showrunners are putting suicide allegations to bed with their opinions about his final days.
'Friends' Co-Creators Recall Matthew Perry's 'Chipper' Nature Two Weeks Before His Passing
Marta Kauffman and David Crane, the co-creators of the award-winning "Friends" series, recently opened up about Perry's death. The creative duo appeared grief-stricken while recalling their final conversation with the late actor, noting they never suspected his untimely death.
Kauffman revealed she had spoken to the "17 Again" star just two weeks before his passing, and there was no indication of the 54-year-old being in a bad place. As stated, the cause of the TV personality's death in his hot tub has not been disclosed amid ongoing toxicology tests. However, the entertainer's demise appeared to be an accidental drowning.
While Kauffman did not share her views on how Perry died, the 67-year-old stressed that her last conversation with the Perry proved he had been happy and living a good life.
In an exclusive interview, 'Friends' creators Marta Kauffman and David Crane remember Matthew Perry.

They speak to @hodakotb about the loss of the actor, the last conversations they had with him and the impact he made in the world. pic.twitter.com/96FcJkbghE

— TODAY (@TODAYshow) November 1, 2023
As seen in the X video of her virtual appearance on the "Today Show" alongside Crane, the TV producer fought back the pain while recalling her discussion with Perry. When host Hoda Kotb asked how her talk with the "Mr. Sunshine" star went, Kauffman said:
"It was great. He was happy and chipper. He didn't seem weighed down by anything. He was in a really good place, which is why this seems so unfair."
Kotb noted that the 67-year-old's words were similar to what others had told her about their last moments with Perry. These sources stated that the "Serving Sara" star had been "on top of his game" while playing pickleball earlier in the day before his death. The TV host also implored Kauffman to share how she felt after hearing the tragic news.
The "Friends" co-creator revealed that she was shocked by the news. "My first impulse was to text him, honestly. And then deep sadness," the TV writer confessed in a shaky voice and then added, "It's hard to grasp. You know, one minute he's here and happy, and then poof. And doing good in the world. Really doing good in the world."
Bringing Crane into the conversation, Kotb quoted Perry's message about people being "shocked about his passing but not surprised" and asked for the "Dream On" executive producer's input. The 66-year-old noted the late actor's words were not wrong because of his tumultuous journey with substance abuse. In his words:
"Given the journey he'd been on, and we were all aware of it, there was always a part that was kind of bracing for something like this. It is still hard to believe because he was such an alive person that it's hard to believe he's not here."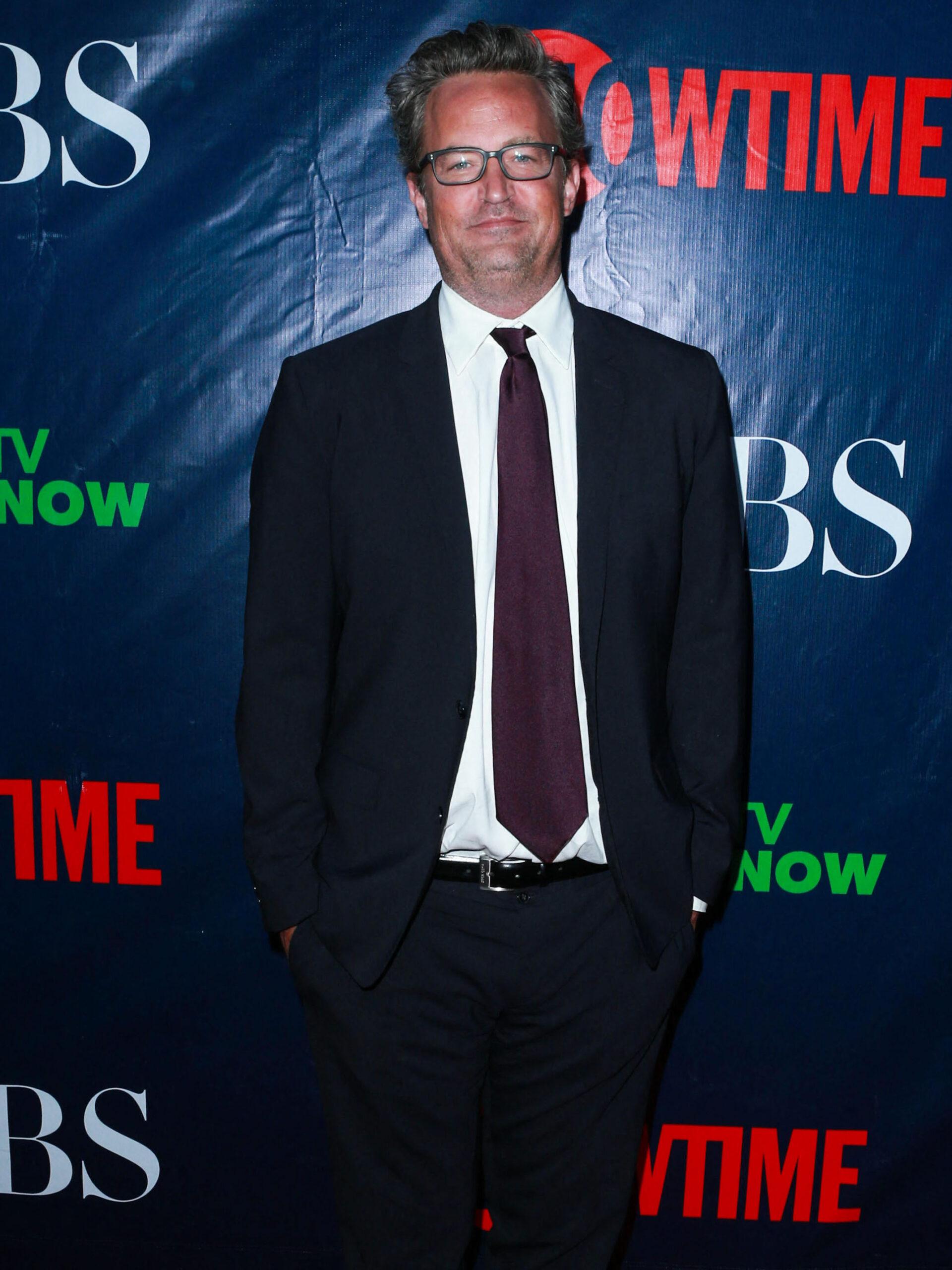 Weighing in on how millions worldwide were grieving Perry's loss, Crane noted he believed the Golden Globe Award nominee understood the profound impact he had on fans. However, "at the same time, I wonder … how much he was able to internalize it and find comfort in it," the TV writer confessed.
Matthew Perry's Ex-fiancée Addressed His Death In An Emotional Post
Before the "Friends" co-creators recalled their last conversation with Perry, the TV personality's ex-fiancée Molly Hurwitz broke her silence following news of the actor's passing. In an Instagram update, the literary manager penned a lengthy message about her time with the deceased.
"He would love that the world is talking about how talented he was. And he really was very talented," the media personality began before recalling how the former lovebirds would rewatch his iconic sitcom. Hurwitz revealed the sweet moments occurred before the "Friends" reunion show in 2021, writing:
"'F—, I was so good!!! … See what I did there???' We rewound and studied scenes. Our respect and appreciation of humor is something that connected us. Being with him as he rediscovered his brilliance was magical."
However, the social media influencer stressed that while Perry was a beloved character on the TV screen, the man behind the cameras had caused her a great deal of pain. "While I loved him deeper than I could comprehend, he was complicated, and he caused pain like I'd never known," the literary manager penned.
Fortunately, Hurwitz had no hard feelings about her ex-fiancé and expressed gratitude for everything that transpired in their relationship. "No one in my adult life has had a more profound impact on me than Matthew Langford Perry. I have tremendous gratitude for that, for everything I learned from our relationship," the entertainer claimed.
About The Author
mojjo