Former President Jimmy Carter's Wife Rosalynn Reportedly In Hospice
November 17, 2023
Rosalynn Carter, former American First Lady and wife to Former President Jimmy Carter, is now under hospice care. The Carter Center announced the news, which comes months after her dementia diagnosis. Rosalynn is now with Jimmy in their Georgia home, as he also entered hospice care earlier this year. 
The couple married in 1946, making their marriage 77 years and the longest-living presidential couple in American history. They have four children, are grandparents to 12 kids, and great-grandparents to 14 children. 
Rosalynn Carter Is Under Hospice Care
https://t.co/q73e58GOIg pic.twitter.com/8MH9j8oKra

— The Carter Center (@CarterCenter) November 17, 2023
Rosalynn Carter, former American First Lady, is now under hospice care at her family home in Georgia. Rosalyn, 96, is the wife of former President Jimmy Carter, who lives together with her at their home. The hospice news was recently announced in a statement by the Carter Center.
It read, "She continues to live happily at home with her husband, enjoying spring in Plains, (Georgia), and visits with loved ones." They said the couple is spending lots of time together and with their family and asked for privacy at this time. They added that the Carter family "remains grateful for the outpouring of love and support."
Jimmy Carter Entered Hospice Care Earlier This Year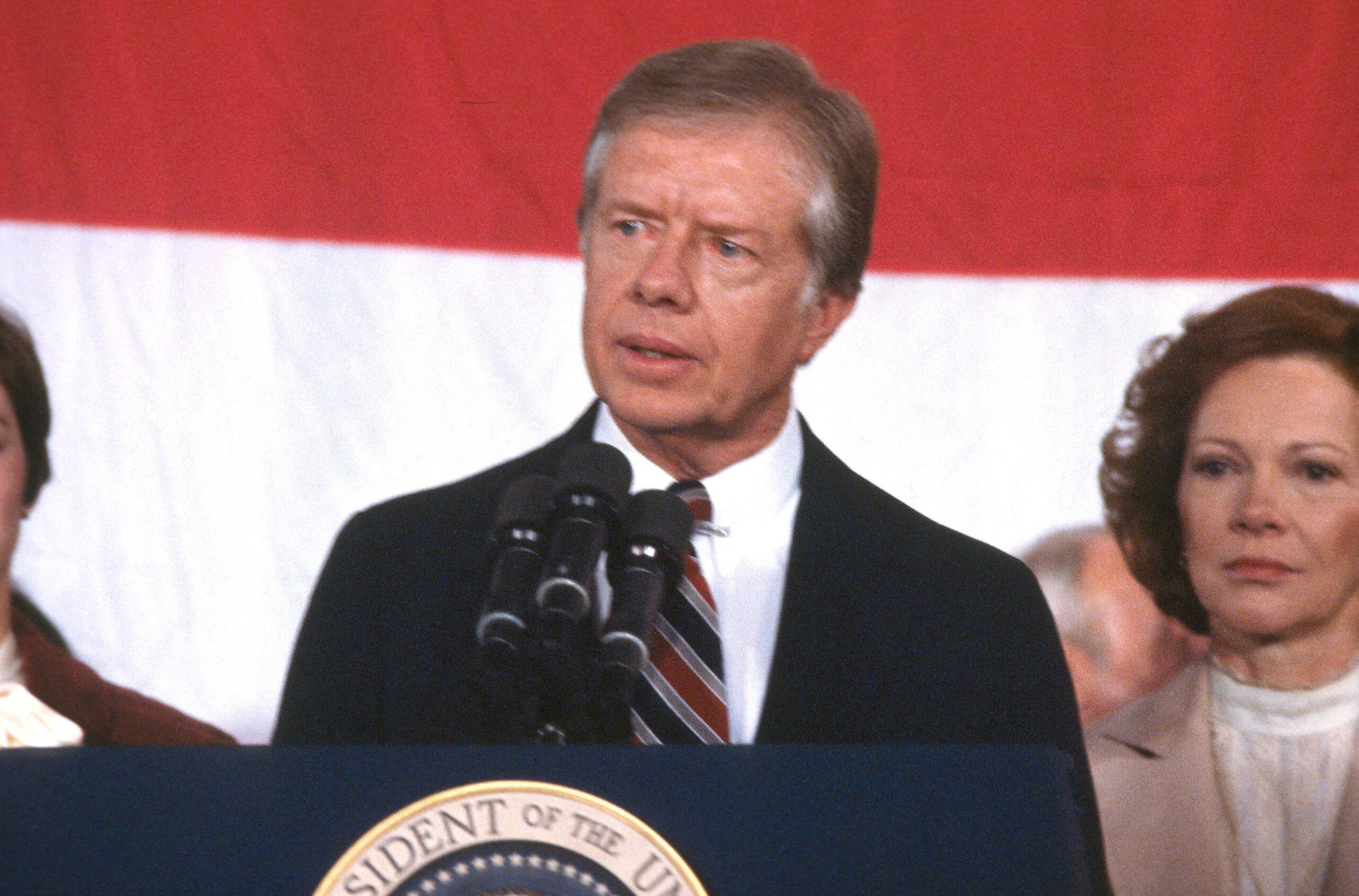 Earlier this year, the Carter Center also announced that Jimmy had entered hospice care after multiple short stays in various hospitals. The former president is both the longest-living and oldest of all U.S. presidents. The statement announced the news and asked for privacy for the Carter family at the time. 
It read, "After a series of short hospital stays, former U.S. President Jimmy Carter today decided to spend his remaining time at home with his family and receive hospice care instead of additional medical intervention. He has the full support of his family and his medical team. 
Carter was the 39th president and held his U.S. presidential office for four years, from 1977 to 1981. In recent years, the 99-year-old has suffered multiple health challenges, including metastatic melanoma. In 2019, he suffered numerous calls and had a hip replacement surgery done. 
They've Been Married For 77 Years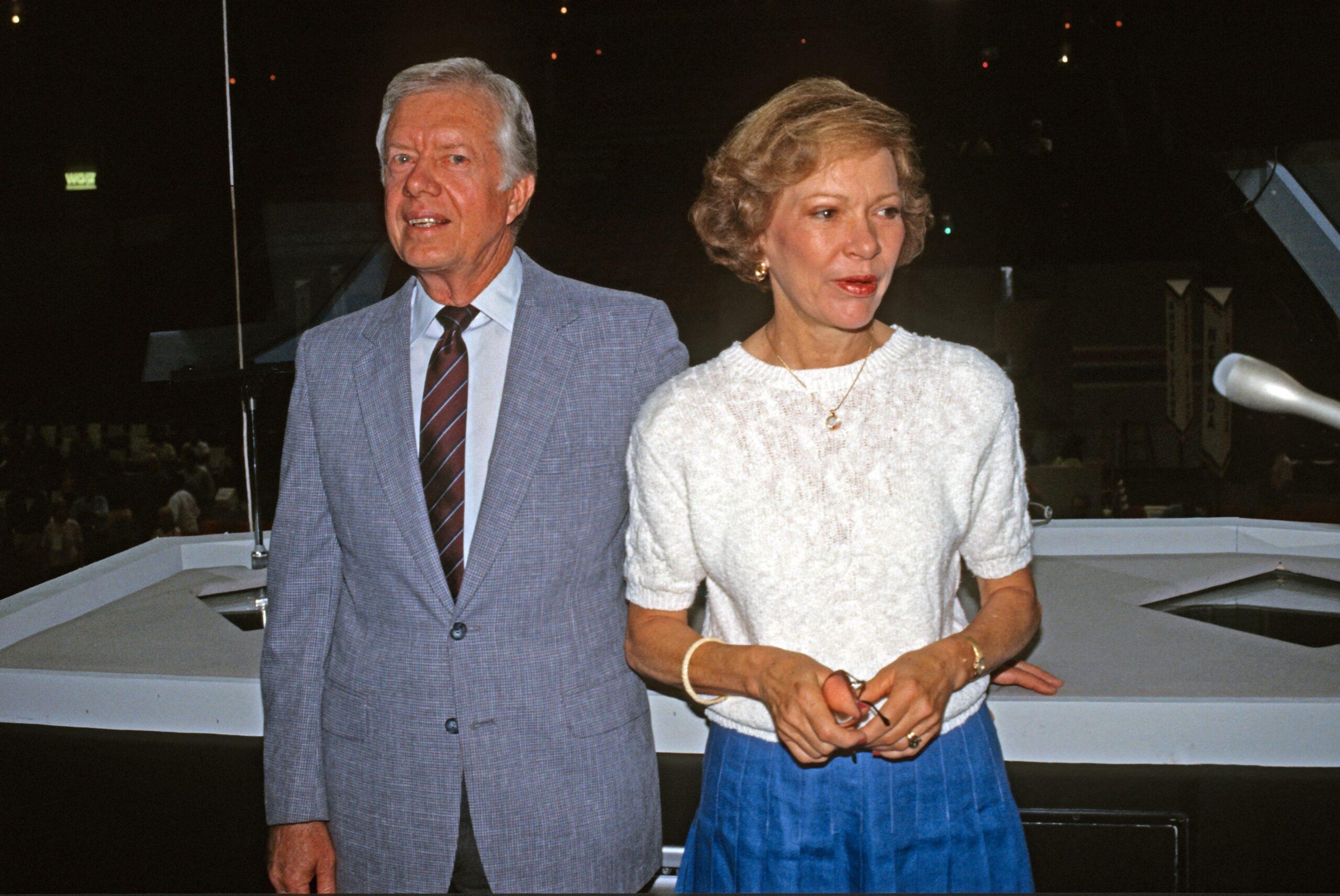 Rosalynn and Jimmy got married in 1946, which makes their marriage 77 years this year. She served as First Lady during his presidential term and was very popular at the time. The couple have remained very loved in the years since by many Americans. 
In September, one of Jimmy and Rosalynn's grandkids, Josh Carter, spoke to People about the couple. He said they're "in the final chapter" of their lives together. During a 2021 interview with ABC News, Jimmy said marrying Rosalynn was the "most important thing in my life."
The couple have remained private in recent years but attended the Plains Peanut Festival in Georgia this year. Jimmy and Rosalynn have four kids, 12 grandchildren, and 14 great-grandchildren, according to the Jimmy Carter Library.
Rosalynn Carter Was Diagnosed With Dementia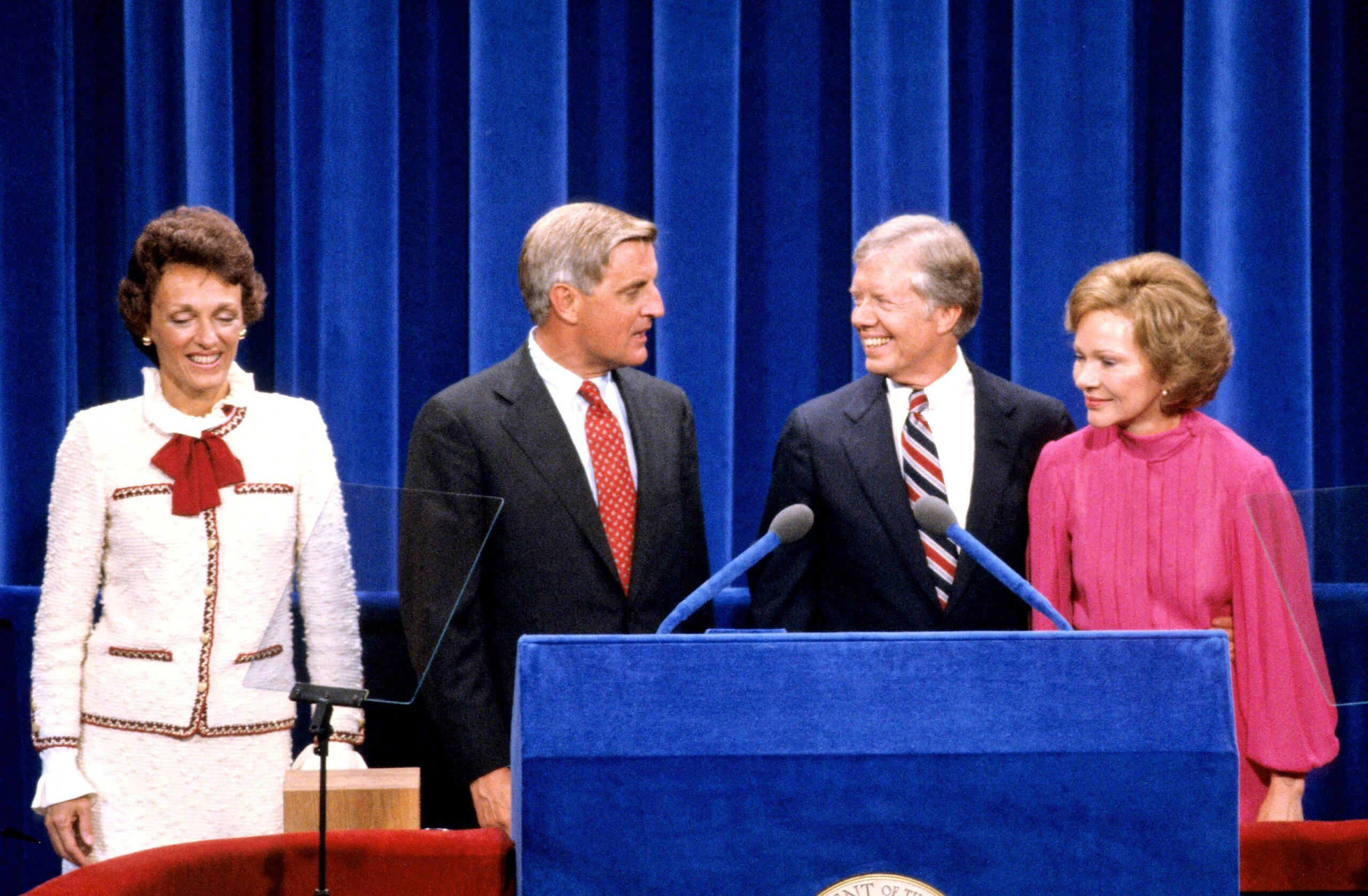 Rosalynn was diagnosed with dementia in late May. The former first lady's family revealed her condition and spoke of her legacy related to the topic of caregiving.
"Mrs. Carter has been the nation's leading mental health advocate for much of her life," the statement read. "First in the Georgia Governor's Mansion, then in the White House, and later at The Carter Center, she urged improved access to care and decreased stigma about issues surrounding mental health."
It continued, "One in 10 older Americans have dementia, a condition that affects overall mental health. We recognize, as she did more than half a century ago, that stigma is often a barrier that keeps individuals and their families from seeking and getting much-needed support. We hope sharing our family's news will increase important conversations at kitchen tables and in doctor's offices around the country."
About The Author
mojjo