Former First Lady Rosalynn Carter Has Died Days After Entering Hospice Care
November 20, 2023
Former First Lady of the United States of America, Rosalynn Carter, has reportedly passed away at the age of 96.
The news of Rosalynn's death comes days after it was announced she was entering hospice care, joining her husband, ex-President Jimmy Carter.
Rosalynn and Jimmy have been married for 77 years and have four children. They were grandparents to 12 kids and great-grandparents to 14 children.
Rosalynn Carter Has Died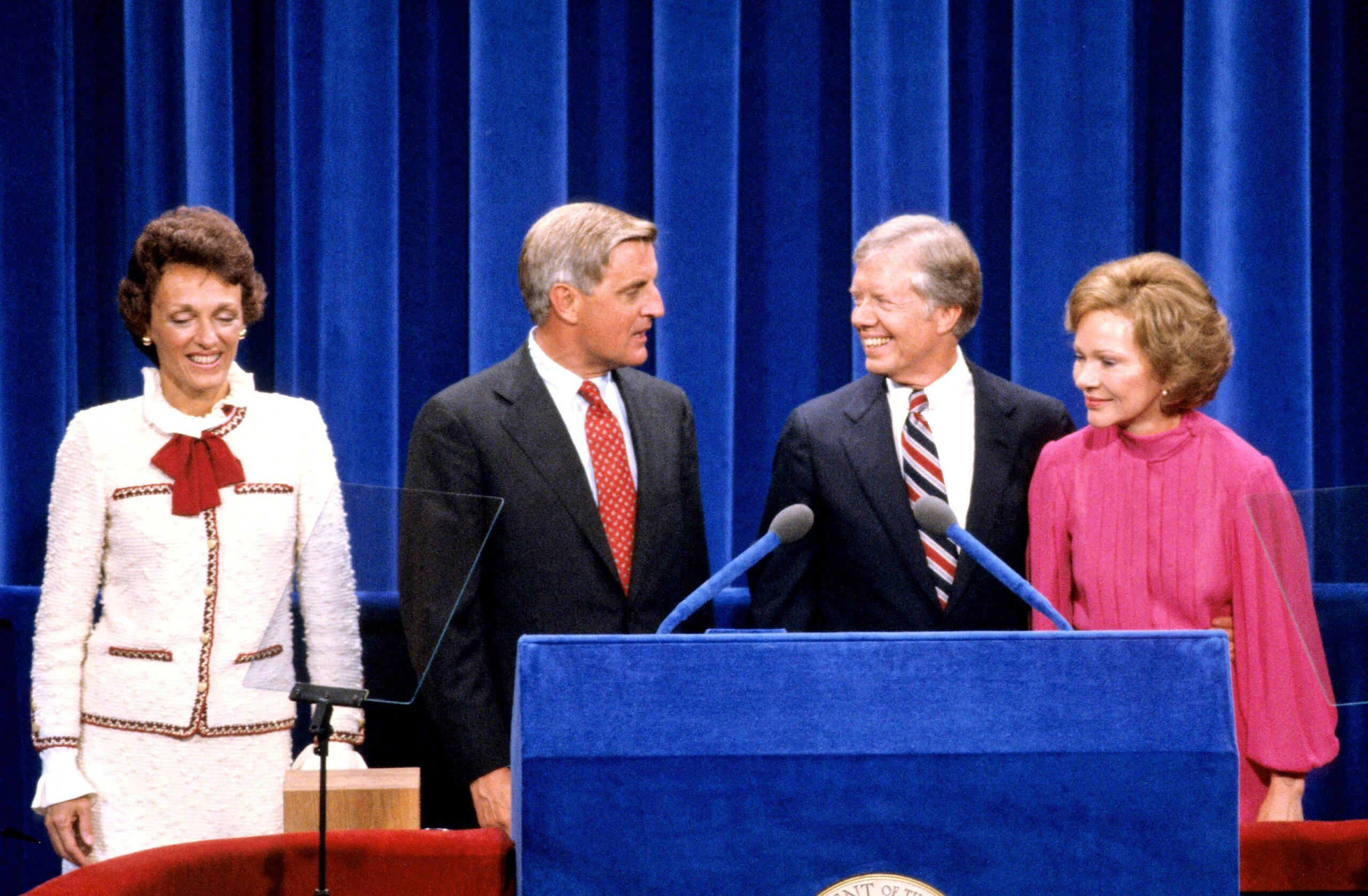 According to the Carter Center, Rosalynn passed away shortly after entering hospice care. The 96-year-old spent her life advocating for mental health and women's rights. She reportedly died at her home in Plains, GA, at 2:10 p.m. ET.
Her husband, former President Jimmy Carter, released a statement following her death. He said, "Rosalynn was my equal partner in everything I ever accomplished. She gave me wise guidance and encouragement when I needed it. As long as Rosalynn was in the world, I always knew somebody loved and supported me."
Jimmy and Rosalynn got married in 1946. Their marriage lasted 77 years, making them the longest-living presidential couple in American history
Rosalynn Carter Suffered From Dementia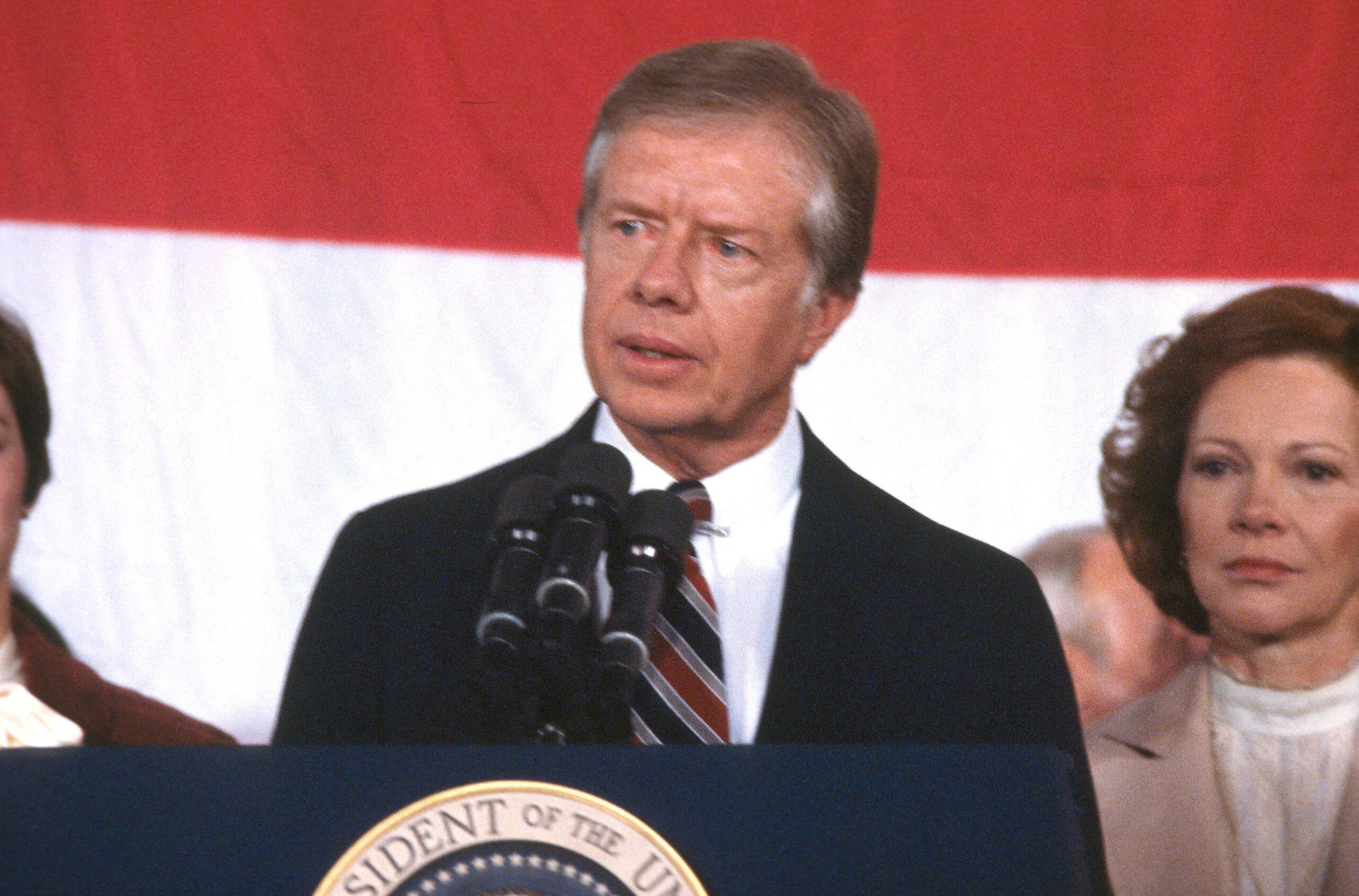 Rosalynn was diagnosed with dementia in late May. The former first lady's family revealed her condition and spoke of her legacy related to the topic of caregiving.
"Mrs. Carter has been the nation's leading mental health advocate for much of her life," the statement read. "First in the Georgia Governor's Mansion, then in the White House, and later at The Carter Center, she urged improved access to care and decreased stigma about issues surrounding mental health."
It continued, "One in 10 older Americans have dementia, a condition that affects overall mental health. We recognize, as she did more than half a century ago, that stigma is often a barrier that keeps individuals and their families from seeking and getting much-needed support. We hope sharing our family's news will increase important conversations at kitchen tables and in doctor's offices around the country."
Rosalynn Carter Just Entered Hospice Care
https://t.co/q73e58GOIg pic.twitter.com/8MH9j8oKra

— The Carter Center (@CarterCenter) November 17, 2023
On Friday, the Carter Center announced that Rosalynn had entered hospice care in a statement shared on X, formerly known as Twitter. The news came almost six months after her dementia diagnosis was revealed.
"Former First Lady Rosalynn Carter has entered hospice care at home. She and President Carter are spending time with each other and the family," reads the staement by Jason Carter, grandson of the couple.
The statement continued, "The Carter family continues to ask for privacy and remains grateful for the outpouring of love and support."
Jimmy Carter Entered In To Hospice Early This Year
Jimmy Carter and his wife, Rosalynn Smith, at their wedding in 1946. pic.twitter.com/NplqD6lYnd

— History Calendar (@historycalendar) November 19, 2023
The Carter Center previously announced early this year that Jimmy had entered hospice care after multiple brief stays in several hospitals. The ex-president is both the longest-living and oldest of all American presidents. The statement announced the news and requested privacy for the Carter family at the time.
It read, "After a series of short hospital stays, former U.S. President Jimmy Carter today decided to spend his remaining time at home with his family and receive hospice care instead of additional medical intervention. He has the full support of his family and his medical team." 
Jimmy was the 39th president and held his office for four years, from 1977 to 1981. In recent years, the 99-year-old has reportedly suffered multiple health challenges, including metastatic melanoma. In 2019, he suffered numerous falls and had a hip replacement surgery done. 
Rest in peace, Rosalynn Carter.
About The Author
mojjo