Emily Blunt Says Knew Better Than To Call Waitress 'Enormous'
October 20, 2023
Emily Blunt is addressing the resurfaced video of her using an insensitive remark to describe a person's weight!
An old video of the British actress from 2012 recently made waves on the Internet, and fans were less than pleased, slamming Blunt for body-shaming a waitress. The "Quiet Place" star is, however, taking accountability and offering a heartfelt apology.
Emily Blunt Says Knew Better Than To Call Waitress 'Enormous'
On social media, a clip from Blunt's September 2012 appearance on the "Jonathan Ross Show" resurfaced. During the interview, the London native was there to promote the movie "Looper" when she recalled a conversation she had with the waitress while eating dinner at a local Chili's restaurant.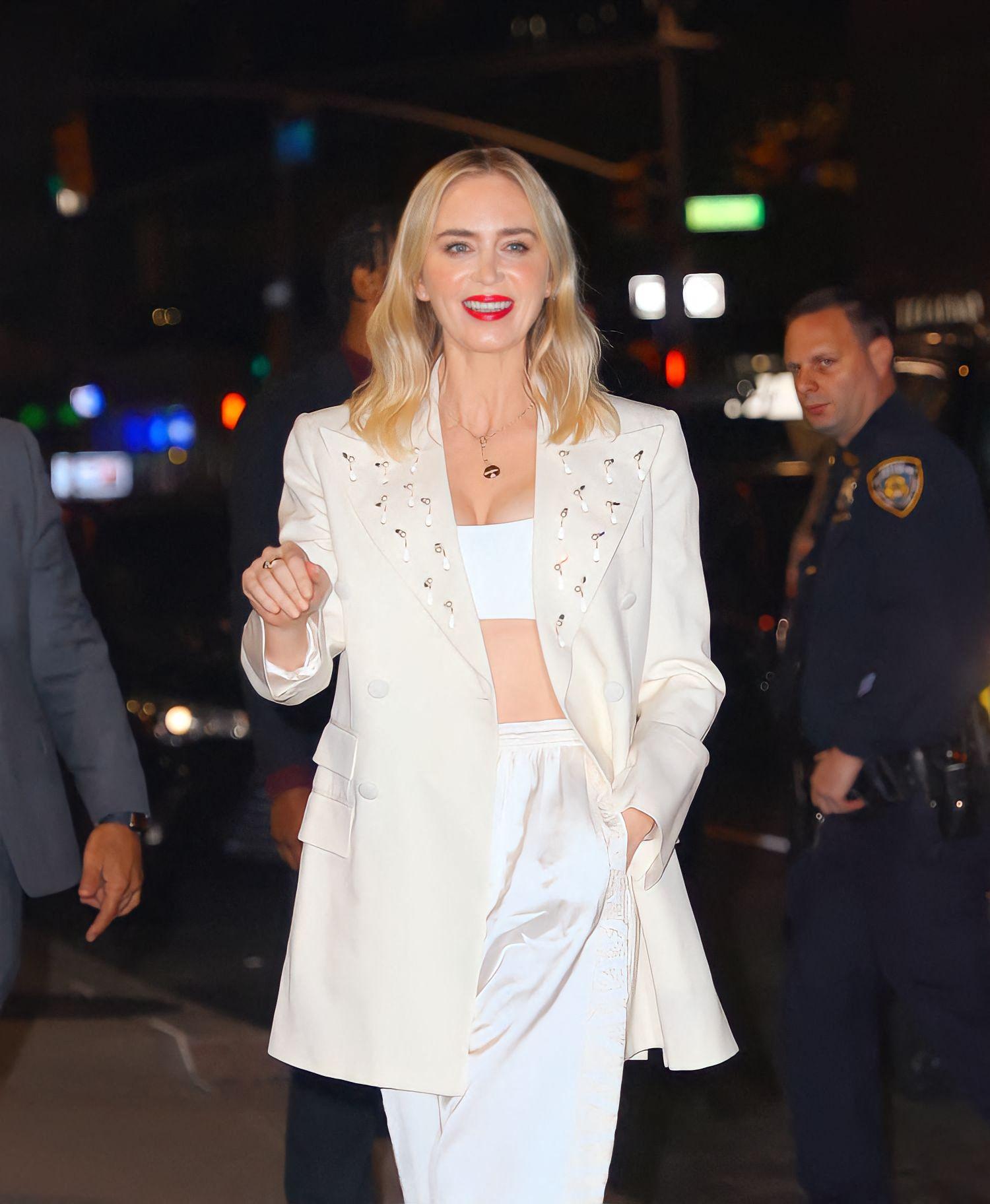 She called the server "enormous" and seemingly made a jab at the American eating culture. Following intense backlash from fans online, Blunt tendered an apology via a statement to People Magazine.
"I just need to address this head on as my jaw was on the floor watching this clip from 12 years ago. I'm appalled that I would say something so insensitive, hurtful, and unrelated to whatever story I was trying to tell on a talk show."
The Golden Globe award winner continued, "I've always considered myself someone who wouldn't dream of upsetting anyone so whatever possessed me to say anything like this in that moment is unrecognizable to me or anything I stand for."
Not afraid of taking responsibility for her words, Blunt concluded, "And yet it happened, and I said it and I'm so sorry for any hurt caused. I was absolutely old enough to know better."
In the now-viral video, Blunt playfully said to Ross, "If you go to Chili's you can see why so many of our American friends are enormous. The girl who was serving me was enormous, you know, I think she got freebie meals at Chilli's."
The talk show host responded, "Nothing wrong with that," but that didn't seem to deter the "Oppenheimer" star who continued raving about the hilarious interaction with the server.
"And she comes out and she goes 'Did anyone ever tell you you look a lot like Emily Blunt?' the 40-year-old recalled while trying to mimic a southern accent. "I said 'I have heard that. Yes.' And she went 'Are you Emily Blunt?'"
Emily Blunt is being criticized for fat-shaming a waitress in resurfaced Jonathan Ross interview. https://t.co/U21YtysgX3

— Pop Crave (@PopCrave) October 20, 2023
Blunt eventually confirmed to the waitress that she was indeed the Hollywood star, and they proceeded to have a hilarious conversation about the movie "Looper, " which Blunt was filming at the time. In the sci-fi movie, Blunt starred alongside Paul Dano, Bruce Willis, and Joseph Gordon-Levitt.
Fans Bash Emily Blunt For Being 'Mean' & 'Unnecessary'
Internet users wasted no time sharing their thoughts on the viral video and calling out Blunt for her "unnecessary" comment. One fan wrote, " The actual interaction with the waitress was a cute funny story, she could have just said that cuz there was zero need to describe the waitress… it added nothing to the story, just flat out rude."
Another remark read, "that comment was so unnecessary wtf???? why are people so OBSESSED with other people's weight." A pissed fan wrote, "Imagine being a server on your feet all day and you meet a celebrity who you like and admire and have what you think is a really cool and pleasant interaction and you see her the next day on TV calling you enormous. Emily Blunt is such a f—–g loser."
A surprised yet disappointed fan penned, "Emily Blunt being blatantly fatphobic wasn't on my 2023 bingo card but here we are," while another shared a similar sentiment adding, "Ugh f–k Emily Blunt seriously was one of my fave actresses but turns out she's a fatphobic unfunny mean girl who thinks it's funny to point out the size of a server when it adds nothing to the story – for sham."
Others, however, came to Blunt's defense, calling it a slip of the tongue. "I'm sorry, I absolutely get that what Emily Blunt said wasn't okay at all… but do y'all mean to tell me that not ONCE in the past 12 years you haven't commented on someone's appearance??? I think that's a lie, tbh," remarked one fan.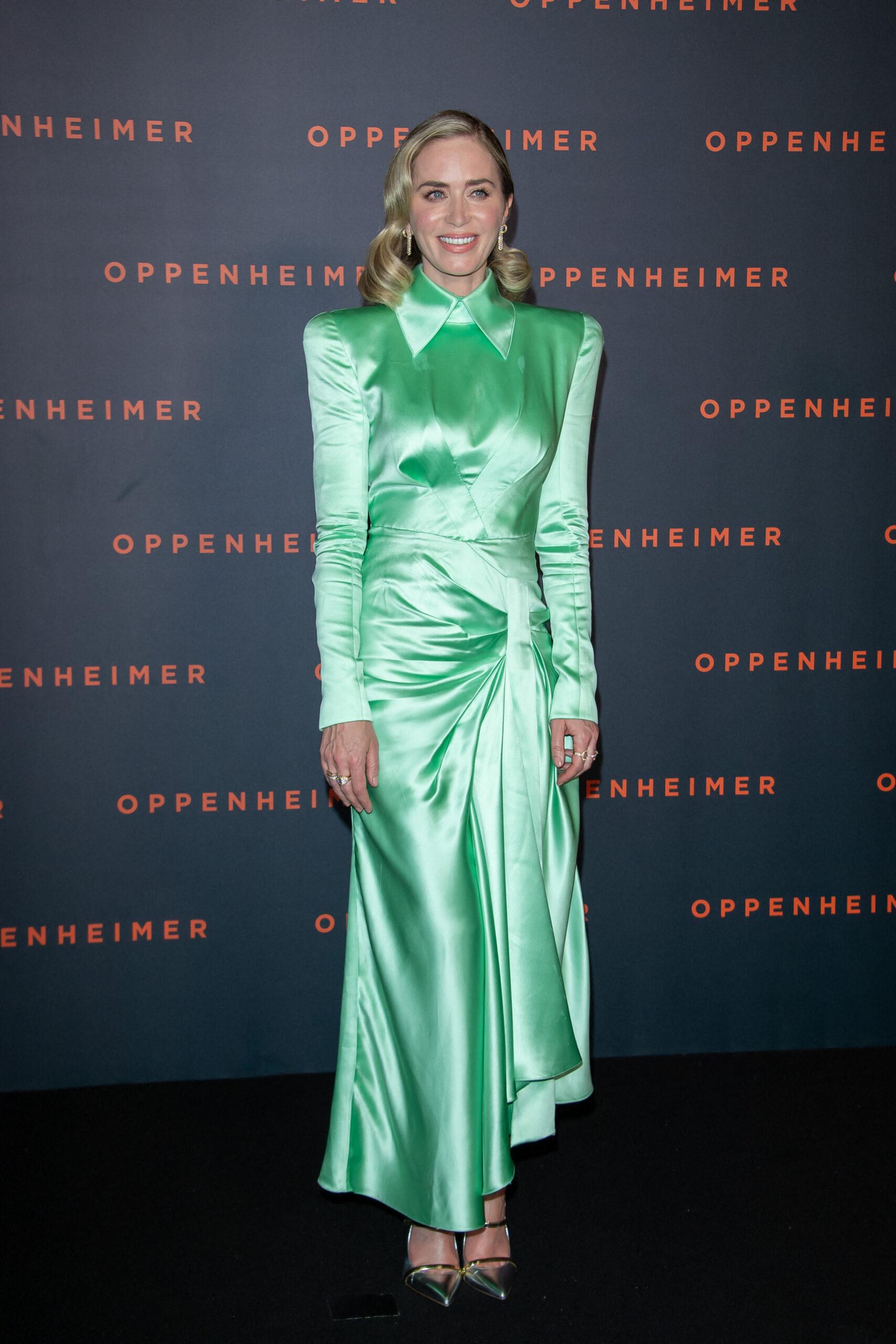 Another wrote, "the level of joblessness for people to try and cancel Emily blunt for a joke that was not worded correctly 12 YEARS AGO is so ?????!!!!!"
About The Author
mojjo