Dutch Church Honors Matthew Perry By Playing 'Friends' Tune
November 3, 2023
A renowned church tower in the Netherlands played the theme tune from the popular sitcom "Friends" in honor of Matthew Perry, who died last weekend.
The tribute not only touched the hearts of fans but also helped them to process the grief that they have felt since learning of the troubled star's death.
The somber atmosphere comes just days after an internet psychologist explained why people around the globe, who never crossed paths with Perry, are so affected by his demise.
Fans Applaud A Dutch Church For Honoring Matthew Perry While Singing His Praise
Since news of Perry's death broke on October 28, there's been an abundance of tributes, not just from regular people, but also from mega institutions, to the actor. The most recent one came when the carillonneur of the Martini Tower in Groningen, the Netherlands, played the "Friends" theme song.
The rendition of the famous tune was caught on camera and promptly shared on multiple social media platforms. In one clip, highlighted on Reddit, the church tower is seen in the distance surrounded by other buildings.
Reacting to the thrilling scene, one person commented, "This is beautiful. And somewhat crazy how so many people seem touched by his death. I'm not exactly surprised because I'm also more touched than I'd like to admit but I don't remember so many public tributes to another recent celebrity death."
A second viewer agreed, "That's beautiful," and a third chimed in, "That was a really nice tribute to Matthew Perry." The sound even unlocked a memory for a fourth Reddit member, who recounted: 
"I was studying abroad in the mid 2000s and every time I would get homesick, I would turn on the TV and Friends would be on. We would do weekend trips to neighboring countries, and I would turn on the TV and Friends would be on."
They wrapped up, "Friends was- and still is- a universal language, and knowing that it means as much to so many as it does to me both makes this sadder and helps with the sadness. RIP Matthew."
The reception to the church tower rendition was equally melancholic on TikTok, earning more than 162k likes, nearly 6,500 shares, and 14.9k favorites additions. As expected, the comment section was filled with nothing but nice words and praise for Perry.
"This made me cry – imagine how proud he would be knowing he's being honored all over the world 🥰," one of the comments read, as another disclosed, "That's so sweet and sad. Rest In Peace Mathew Perry."
A third TikToker declared, "😭😭the global reach is incredible. I hope he knew how loved he was," while a fourth shared, "He must be smiling. Even tho he didn't want Friends to be his legacy the healing through laughter he gave millions is amazing!!"
"that's amazing. I don't even think Matthew Perry would believe it but he so deserved this and much more RIP Matthew 😢," a fifth fan added.
Mourning For The Screen Actors Guild Awards Winner
A TikTok psychologist had to come to the defense of the Primetime Emmy Awards nominee's fans after they got called out for expressing their grief on social media. As reported by The Blast, Perry's fans were curious about why they felt such a strong emotional impact from the death of someone they never really knew.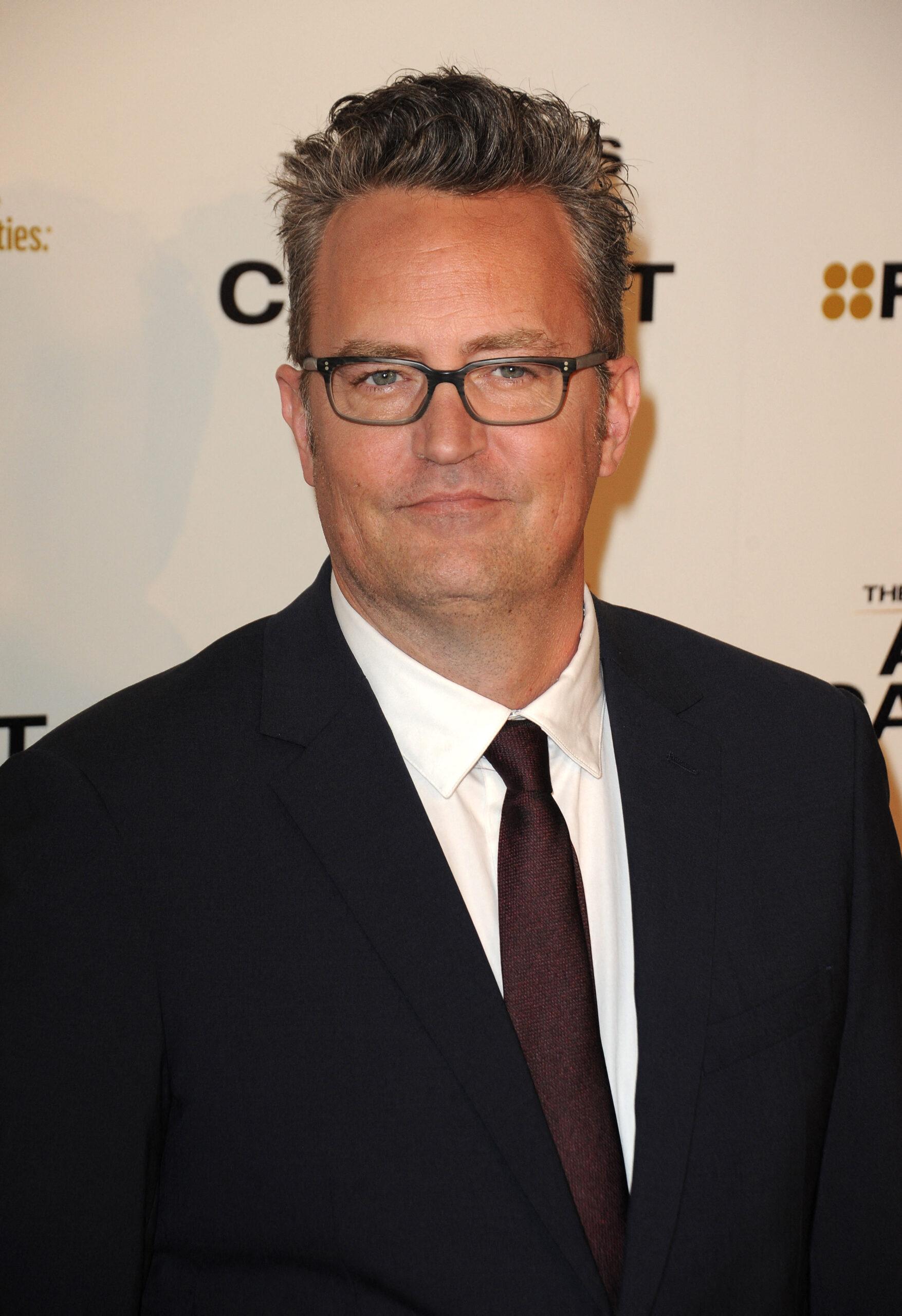 At the same time, critics questioned the common sense behind mourning the loss of a television personality. In response to both inquiries, a psychology and sociology instructor named Casey Lytle provided a single answer. The psychology professor stated:
"There's a very simple answer to this one. Grief is not dictated by proximity. Your brain doesn't care if you ever knew them or not. Grief is dictated by the volume of emotional memories that are attached to that person."
The "Debunked: Separate the Rational from the Irrational in Influential Conspiracy Theories" the author then touched on the emotional encounter that fans have had with regard to the "Friends" star. In his words:
"How many emotional experiences you had through their media, whatever it is, if it's TV, or movies, or music, or literature. Whatever it is, that person had emotional significance and emotional relevance to you through their work or through who they are."
Lytle further clarified that celebrities, including Perry, can become linked to specific times in our lives through their work, and this connection grants them emotional significance. 
"And when that person is gone, your brain grieves that they are gone," the TikTok star said. Turning his attention to the critics toward the end of the video, he disclosed:
"Just because you don't feel that same impact just cause you didn't care about any of the characters doesn't mean that it's invalid for them. I mean, would you go into someone else's funeral and criticize the family for grieving over that person?"
R.I.P.
About The Author
mojjo