Donald Trump's Truth Social Reportedly Hemorrhaging Cash
November 14, 2023
Former President Donald Trump's social media platform, Truth Social, may be forced to shut down.
The company's financial details were disclosed in a new financial disclosure from Trump Media & Technology Group (TMTG)'s SPAC merger partner, Digital World Acquisition Corporation. 
As a result, it has now become known that the company incurred a loss of nearly $23 million in the first half of this year, as revealed in a recent securities filing, raising concerns about the company's "ability to continue."
Donald Trump's Truth Social App Faces Shut Down In The Face Of Its Financial Problems
Truth Social debuted in February 2022 following the banning of Trump from most social networks after the Capitol riots on January 6, 2021. While the politician has since returned to X, formerly known as Twitter, he maintains that Truth Social is his primary social media platform. 
However, despite having him on board, the 77-year-old's presence has yet to translate into revenue for the platform's parent company, Trump Media & Technology Group (TMTG). The filing, notably the first time any financial details about the social networking site have been made public, disclosed that in 2022, Truth Social experienced a loss of $50 million with only $1.4 million in net sales.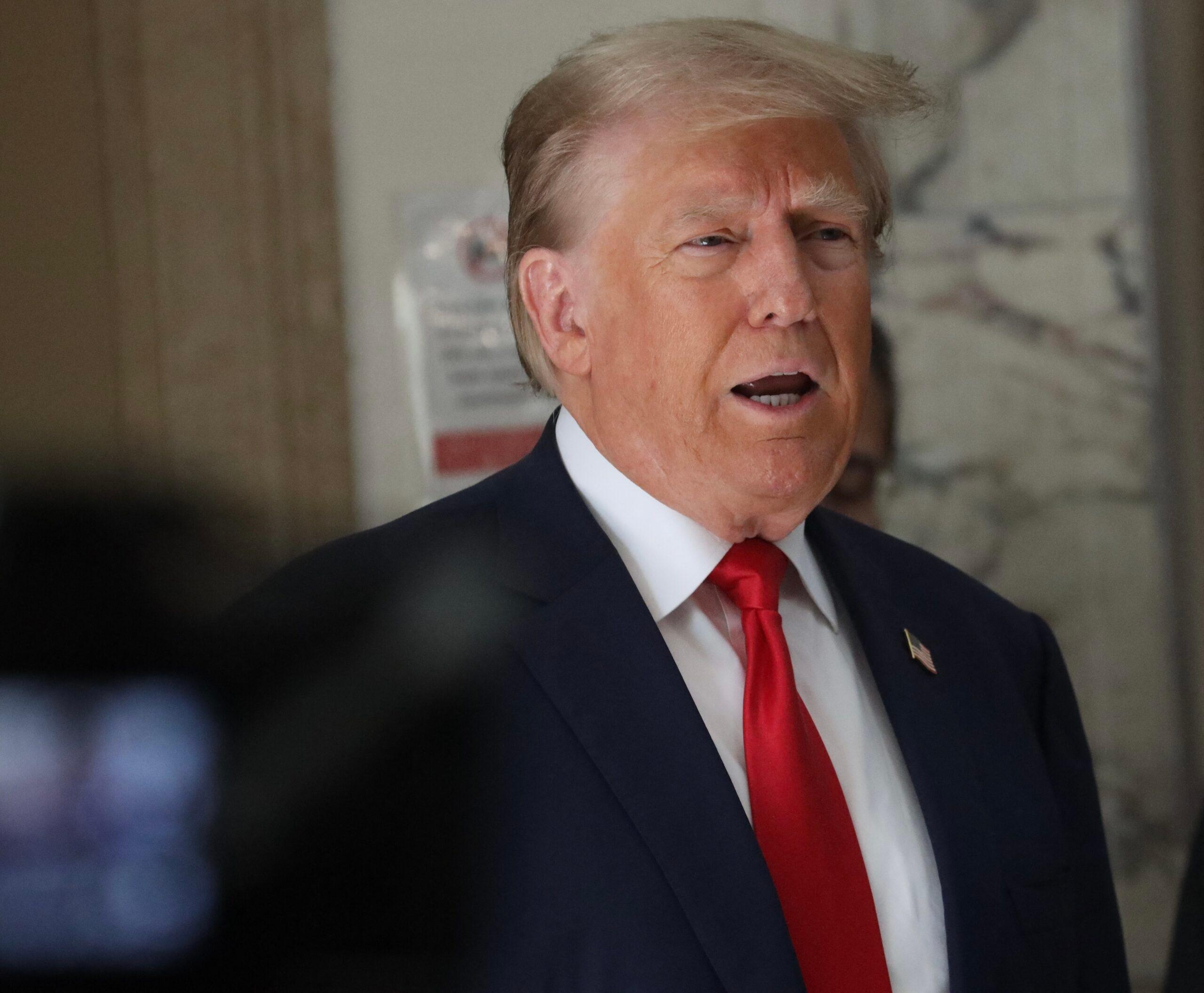 During the first six months of the current year, the platform generated $2.3 million in revenue but incurred a loss of $23 million. The financial condition of TMTG is precarious, as indicated by the filing, stating that "TMTG's independent registered public accounting firm has indicated that TMTG's financial condition raises substantial doubt as to its ability to continue as a going concern."
The filing also provided a candid evaluation of the business, claiming that "as of June 30, 2023, and December 31, 2022, management has substantial doubt that TMTG will have sufficient funds to meet its liabilities as they fall due, including liabilities related to promissory notes previously issued by TMTG."
The company further noted that "TMTG believes that it may be difficult to raise additional funds through traditional financing sources in the absence of material progress toward completing its merger with Digital World."
Due to that, it has been suggested that if TMTG fails to finalize the merger with DWAC and secure the anticipated funds, its survival could be at risk. Although TMTG was initially valued at $875 million when the merger with DWAC was announced, Trump's latest financial disclosure stipulates that his controlling stake currently stands between $5 million and $25 million.
The filing doesn't provide any information about the service, which was initially teased with conservative comedy specials and "Trump-specific programming," except in relation to mentioning layoffs.
"On March 1, 2023, TMTG eliminated several positions. This action followed a review of all departments, most significantly impacted TMTG's streaming video on demand (SVOD) and infrastructure teams," the docs filed on Monday, as The Hollywood Reporter reported.
'The Apprentice' Star Was Recently Kicked Off A Forbes List
The downturn of the social app isn't the only bad news that Trump has had to face, as The Blast reported last month that he'd been removed from the highly sought-after Forbes list of 400 Richest Americans. As it turned out, the University of Pennsylvania alum's estimated net worth has declined from over $3.5 billion in 2022 to $2.6 billion in 2023. 
Although Forbes attributed the decrease in Trump's estimated net worth to various factors, his substantial investment in Truth Social is the major contributing factor. As shared above, the app has yet to gain traction and interest among active social media users, leading to a significant decrease in value.
Additionally, Forbes attributed the decrease to the depreciating value of several of Trump's office buildings on the market. This depreciation was driven by the widespread shift toward remote work and an increase in residents leaving major cities, including San Francisco.
This is not the first instance of the Mar-a-Lago owner falling off the Forbes 400 list. The initial occurrence was while he shared a spot on the inaugural 1982 list with his father, Fred Trump. Subsequently, when he filed for bankruptcy years later, he dropped off the list again in 1990.
Fans are hopeful that Trump will make a comeback before it is too late for Truth Social.
About The Author
mojjo