Domestic Violence Incident With Ex-BF Captured On Video
November 10, 2023
Keke Palmer filed a domestic violence restraining order against her ex-boyfriend, accusing him of "striking her" and "throwing her over a couch."
According to the legal documents, obtained by The Blast, Palmer claims ex-boyfriend and baby daddy, Darius Jackson, trespassed into her home and physically attacked her.
Unfortunately, KeKe claims this isn't the first time and there have been "many instances of physical violence, including striking and grabbing me around the neck."
In the restaining order, Palmer accuses Darius of "destroying my personal property, including diaries and prescription eyeglasses, throwing my belongings into the street, throwing my car keys to prevent me from driving away, hitting me in front of our son, spewing profanities about me to our son, threatening to kill himself with a gun if I left him, harassment, and other physical and emotional abuse."
The talk show host is asking the court to order Jackson to stay 100 yards away from her and their son.
In the filing, Palmer reveals the shocking details of a recent incident, that she says was the final straw in their relationship. We broke the story, earlier today, KeKe filed for full custody of their 8-month-old son.
"Darius trespassed into my home without my knowledge or consent, threatened me, then physically attacked me – lunging for my neck, striking me, throwing me over the couch, and stealing my phone when I told him I was going to call the police," she begins.
KeKe Palmer's Domestic Violence Incident Captured On Surveillance Video

Adding, "On Sunday, November 5, Darius trespassed into my home, physically attacked me, knocked me over my couch and pinned me down, and stole my phone after I threatened to call the police.  The police were called and arrived before Darius left. After interviewing me, my sister, and Darius, they made him leave and warned him not to come back. They also encouraged me to file for a domestic violence restraining order."
The violent incident was all caught on home surveillance video.
KeKe included several screen grabs of their surveillance video, that show the talk show host being thrown over the coach as the couple physically struggles. We have chosen not to show the images, even though Palmer included them in the public court filing.
Palmer included several previous instances of alleged domestic violence during their relationship.
"On September 26, 2023, I was concerned for Leo's safety after Darius became very frustrated with him when Leo was crying while Darius changed his diaper. Darius started getting rough with Leo physically and I stepped in to make sure Darius would not hurt him," Palmer said.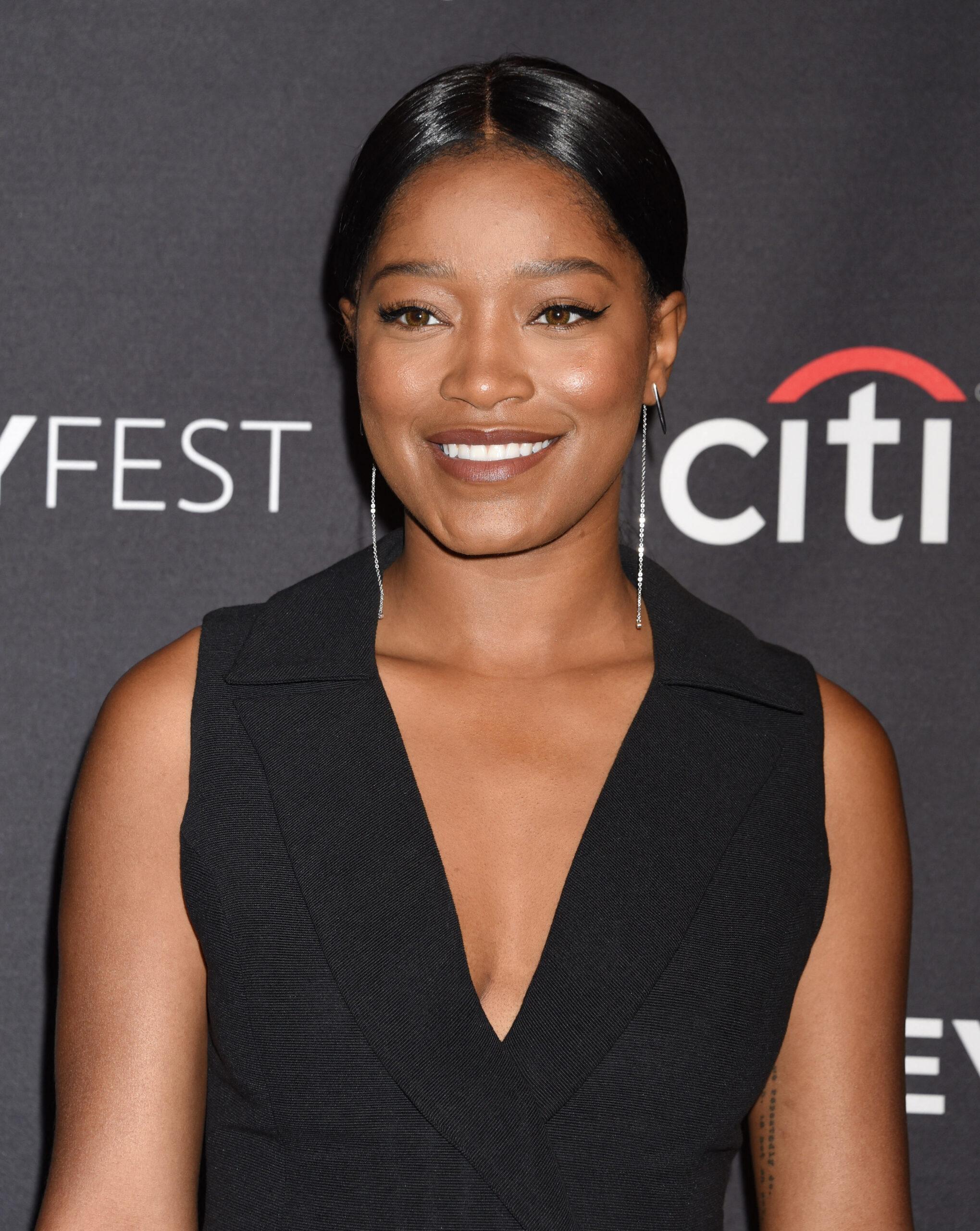 She continued, "Darius was angry and it almost became a tug of war with Leo. Darius finally let go and Leo was not harmed, but as I was holding Leo trying to comfort him and finish changing his diaper, Darius hit me in the head before storming out of the room."
The former couple's breakup was covered in the media, and KeKe explains it was the birth of their son that was the deciding factor in ending the relationship.
"It is because of our son, Leo, that I was finally able to end my relationship with Darius once and for all and escape the abuse. Leo is the most important thing in the entire world to me; he needs and deserves to be safe and grow up in an environment free from violence," she wrote.
In the end, she is asking the judge for an order preventing "child abduction" and for Jackson to only get visitation if the person must have written permission from her, "or a court order, to take the children outside: Los Angeles, CA, and anywhere unsupervised by a professional monitor."
About The Author
mojjo