Doja Cat Fans Being Confronted By Religious Group Goes Viral
November 1, 2023
When fervent fans of Doja Cat gathered after a recent event, probably reveling in shared experiences, they did not anticipate a confrontation by a religious group.
The clash between the singer's devoted supporters and the protesting group quickly went viral, sparking varied reactions online.
Doja Cat Fans Stand Strong In The Face Of Religious Protestors
The incident, which was filmed and has since gone viral, showed the group members standing in front of fans and preaching to them about their beliefs. Some fans looked at the display, while others stood in groups and ignored the protesters. 
In the clip, shared on social media, some of the religious supporters held on to signs that read "Seek Jesus," while someone from their group, who stood closer to the paved road, spoke into a microphone. 
The footage captioned "Religious group ministering to Doja Cat fans after her concert last night," triggered outrage on X. Many criticized the group for targeting Doja Cat fans and their insensitive and disrespectful behavior. "Ya'll can't be serious😒," one irritated fan stated, while a second humorously suggested that "they took demonja too seriously."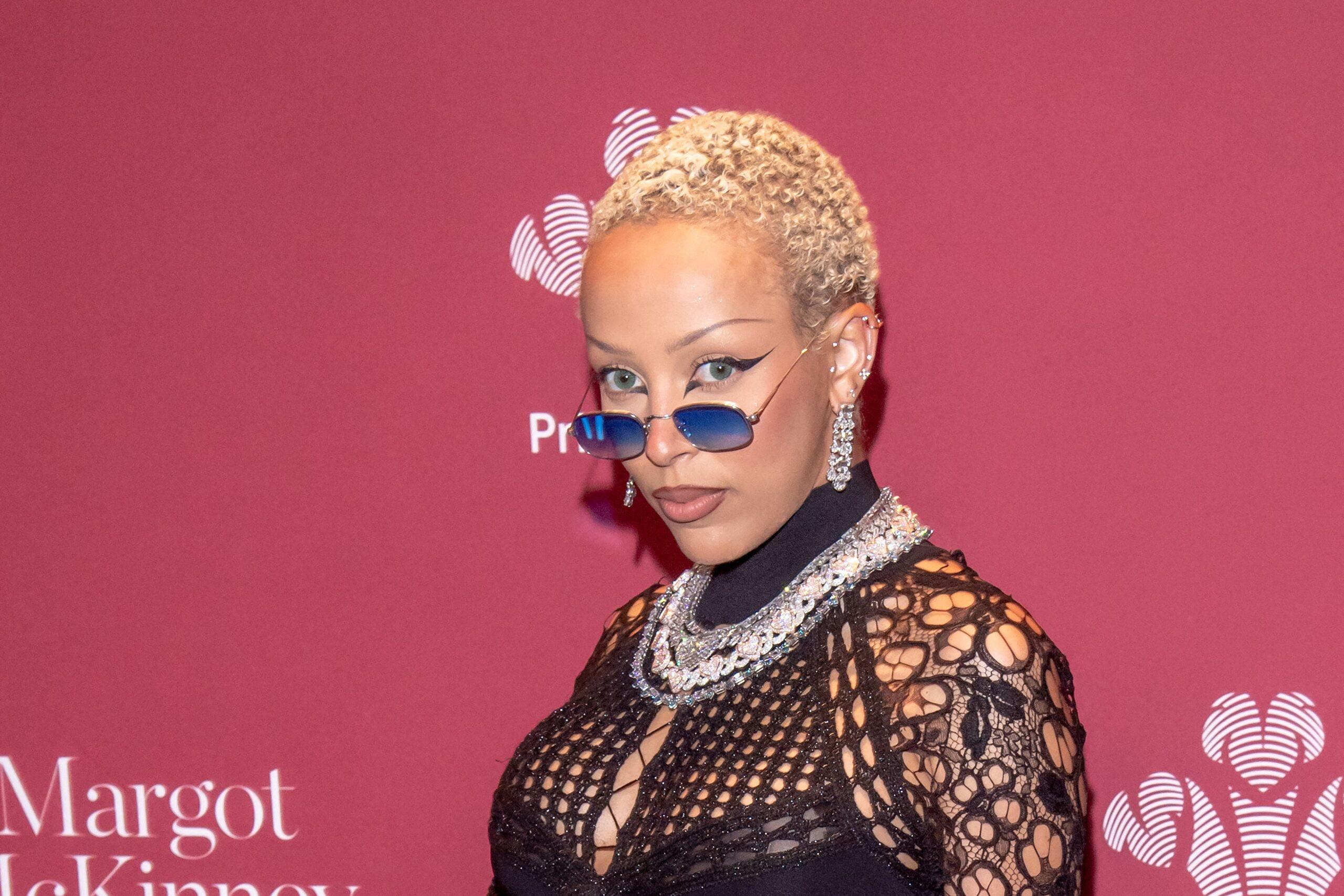 A third angrily wrote, "Religious bigots need to check their menta–y ill selves, can't Stand these bigots, always protesting according to fantasy book 🤡🤡🤡," and a fourth pointed out, "this ain't a church to do a sermon pls 😩😭." 
At the same time, one admirer, who felt the need to explain the "Paint The Town Red" singer's behavior, started by laughing at the protester's sign before stating, "I really don't think Doja Cat is a bad person. I think the dark imagery stuff was just supposed to be art 🎨 for her music 🎶." They also suggested that Doja Cat might be using such imagery to critique others in the music industry who may have compromised their values for success.  
On the other hand, one tweet expressed the sentiment that the "Wine Pon You" artist had reached a significant level of fame as triggering religious groups was seen as an indication of her prominence in the industry. However, another argued that the situation may have been intentionally staged for publicity. They noted emphatically, "I refuse to believe people care this much about # DojaCat's "image." She's not Shady, not Ozzy, or Manson, c'mon now."
Cybernauts who could not be bothered with think pieces expressed outrage, stating, "we don't want jesus we want doja," and, "Why are there so many protests. I don't believe in religion and forcing their values on other people." Someone else even observed that, "religious groups like them are much more cringe that tiktok influencers 💀💀💀."(sic)
The 28-year-old's fans are still very much devoted to her despite her actions that may have once put them at odds. One can also say that the "SaySo" singer cares for them, seeing as she made sure to caution her fans against visiting the popular lyrics website, Genius.com, for her song texts.
Religious group ministering to Doja Cat fans after her concert last night. pic.twitter.com/1pCtRUTTcF

— Pop Crave (@PopCrave) November 1, 2023
Taking to her Instagram page, Doja Cat wrote in bold letters, "never ever go to Genius for my lyrics. ever." It appeared that the award-winning star takes her lyrics seriously and wants her fans to experience them in their most accurate form. 
Genius.com also seemed to have heeded the "So High" artist's concern and rectified discrepancies in the displayed lyrics. She later acknowledged this move on her Instagram stories, indicating that the matter had been resolved satisfactorily. 
Doja Cat's Life-Like Wax Statues Popping Up Around Town
The "Mooo!" singer upped her game with a jaw-dropping surprise for her fans by making it hard for them to differentiate between her and her wax figure in New York. In a series of mind-bending pictures, she first shared an image that appeared to show her in her signature exaggerated pose. 
She then revealed the entire figure, seemingly covered in red substance, before disclosing that it was not her by standing beside the remarkably lifelike wax sculpture. With matching wet-styled hair, the resemblance was nothing short of astonishing. The caption, a simple "we met," triggered a flurry of astonished reactions from her followers.
Although the figure was familiar to her devotees, comments poured in expressing disbelief, with one fan confessing they had always thought it was actually her. Another humorously recounted how they used to wonder why she stared "into the camera so goofy" until they realized the truth. This user noted that they always "thought it was u as scarlet." Meanwhile, a fourth pointed out that it looked "outrageously real."
About The Author
mojjo