Dean McDermott Kisses New GF While Wearing Old Wedding Ring
October 23, 2023
Dean McDermott continues to give mixed signals about his love life and the state of his relationship with Tori Spelling.
The Canadian host was seen getting super cozy with his new woman but had no problem rocking his wedding ring while engaging in the intense PDA act.
Dean McDermott Proudly Kisses New GF While Still Being Married
Days after the "Chopped Canada" host stepped out for the first time with a mystery woman who has been identified as Lily Calo, McDermott seemingly confirmed that they are getting super serious.
Spelling's estranged partner was photographed kissing Calo on Wednesday at Los Angeles International Airport. The duo looked super comfortable in each other's arms, and the television personality couldn't keep his hand to himself.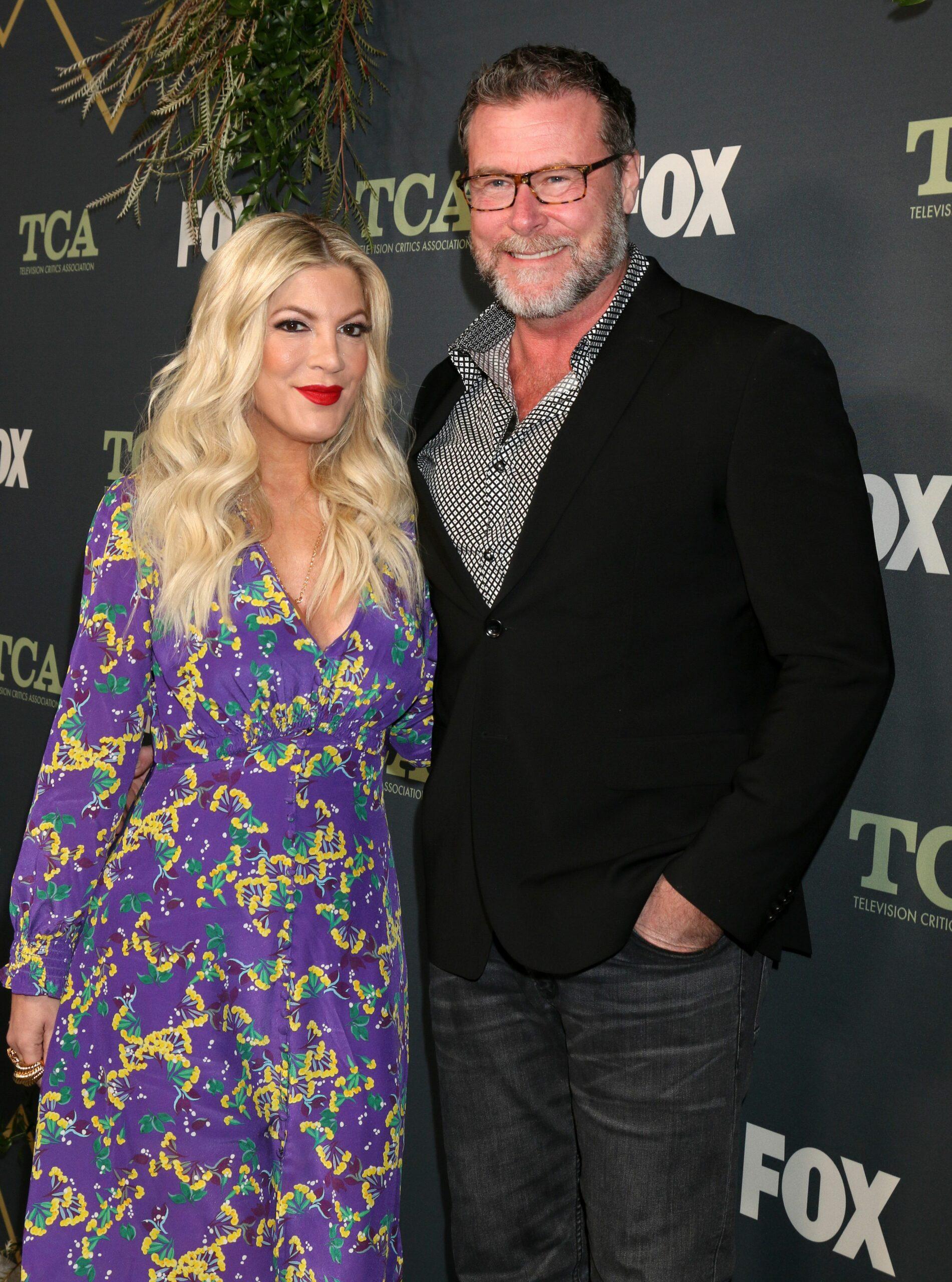 The Ontario native sweetly placed his right arm on Calo's lower back and pulled her in for an intense kiss. They stared into each other's eyes with wide grins plastered on their faces for a while. The new couple kept things casual for the outing, with McDermott rocking a leather hoodie jacket and a pair of black pants.
Calo sported a denim jacket and black pants while holding her suitcase in one hand. The senior account executive at Conscious Community Global in LA seemed to be jetting out of the city for a while.
However, the highlight of McDermott and Calo's PDA was the "Due South" actor proudly rocking his wedding ring while getting romantic with the 32-year-old. It's unsure what message the 56-year-old is trying to convey at this point.
Check Out The Photos…HERE
Recall that McDermott and his younger girlfriend first went public last Friday when they were spotted walking hand in hand while headed to the Department of Social Services West Valley office in Chatsworth.
It is unsure how the lovers met or how long they have been dating, but a LinkedIn post confirmed that they worked together on a project with the creative development team of the health and human services organization. More details about Calo revealed she was formerly based in Austin, Texas, as the gallery director and co-founder of Canvas before moving to Los Angeles.
It is worth noting that despite going public with his new lover, the professionally trained chef still calls Spelling "the love of my life" in his Instagram bio.
Fans have been left confused about McDermott and Spelling's marriage after the Canadian heartthrob announced in June that they were going their separate ways after 18 years. "It's with great sadness and a very, very heavy heart that after 18 years together and 5 amazing children, that @torispelling and I have decided to go our separate ways and start a new journey of our own," the Canadian star wrote.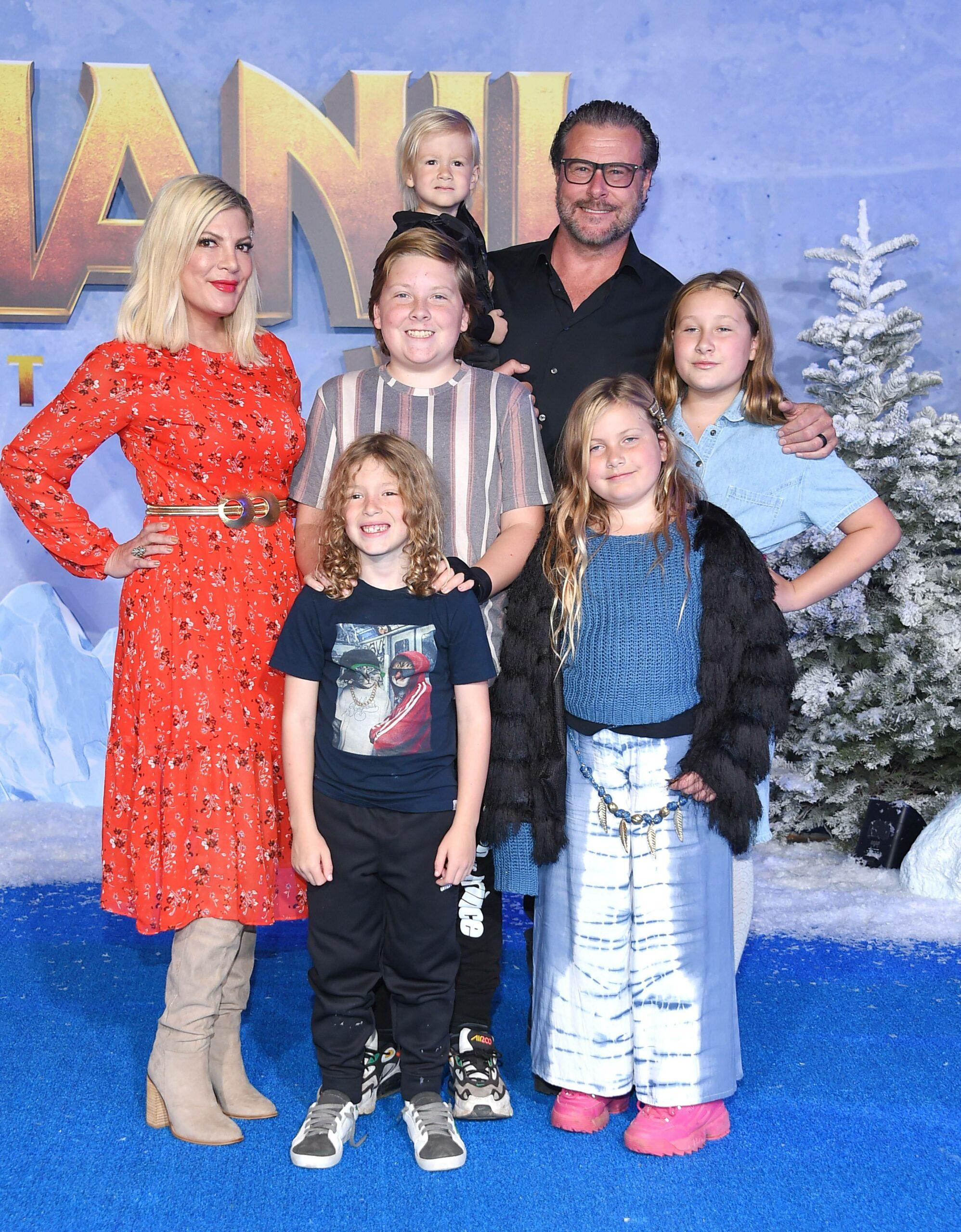 However, McDermott deleted the post immediately, with sources claiming, "Tori and Dean are not getting a divorce. Tori and Dean have been better than ever." Unfortunately, fans have perceived otherwise from the couple, who haven't lived together ever since.
Another insider close to the estranged couple shared a different message, telling People Magazine, "(Dean) 100 percent wants to get out of the marriage. He took down the post because Tori didn't want him to keep it up. But he's packing his bags and is 100 percent serious about it."
"He can't take it anymore. He told her he's done," the source added.
Tori Spelling Forcefully Evacuated Her Rental Home
McDermott's intense PDA display comes just a day after his estranged wife was seen leaving her Los Angeles rental home in a frenzy. Spelling had to be evacuated from the property after a neighbor barricaded it with an assault rifle.
SWAT officials were seen on the scene to intervene after the armed neighbor reportedly had a hostage and an AR-15 assault. The "BH90210" star looked agitated and was seen running from the scene while clutching her phone in one hand.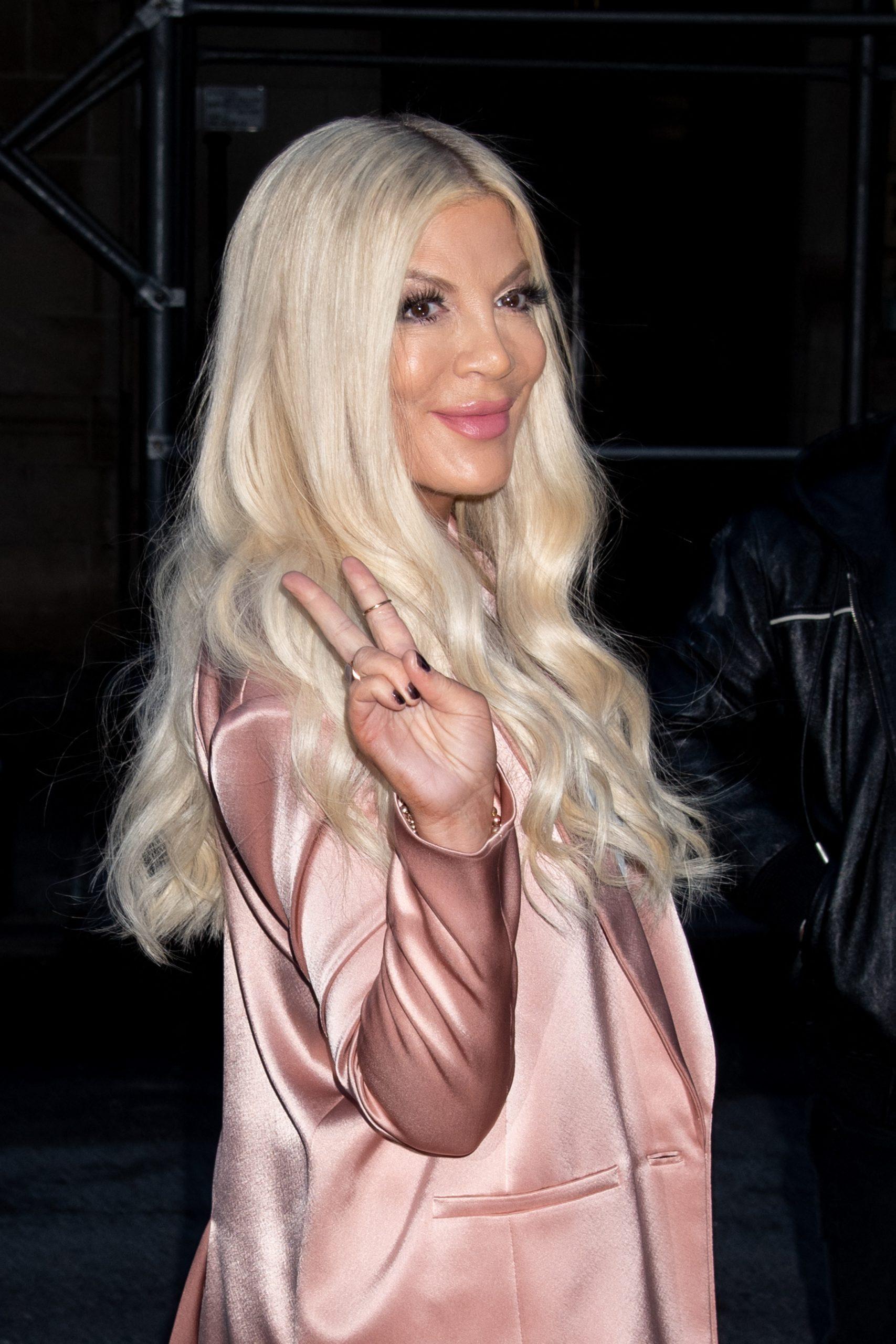 Luckily, things seemed to get under control as the police whisked away the man, who donned a white T-shirt and blue basketball shorts, with his arms handcuffed to the back.
Spelling, who donned a casual outfit comprising a yellow T-shirt, loose dungarees, cargo pants, and white-and-blue sneakers, has yet to publicly comment on the incident.
About The Author
mojjo