'Cozies And My Queendom For One Night!'
October 23, 2023
Jana Kramer recently celebrated the impending arrival of her bundle of joy with an enchanting campfire-themed baby shower.
After a sweet getaway with her fiance Allan Russell and a short stop at the hospital, the country music sensation arrived at the event, held in a rustic slumber party wrapped in warmth and affection. 
Jana Kramer Wanted A Lowkey Baby Shower
The "One Tree Hill" alum, who is expecting her third child, shared a seven-slide post of moments from her baby shower. In the first image, she stands amongst her close pals in matching pajama sets. 
Another emotional moment when gifts were unwrapped included a special olive green beanie with a significant "R" embroidered on it — a tribute to her baby boy-to-be's name. 
The celebration continued with thoughtful touches like a charcuterie board adorned with cheese stars and marshmallows roasting before an open fire as the sun dipped below the horizon.
The expectant mother expressed her gratitude, calling the gathering the "perfect" way to welcome her new addition. In the caption alongside the touching post, she noted her delight in the intimate gathering writing: 
"I'm beyond blessed for these girls. I told them I didn't want this big shower…I just wanted cozies and my queendom for one night…and it was perfect. The sunset, laughs by the fireplace, prayers for sweet baby, and a cozy sleepover. It was perfection." 
The actress also pointed out how fortunate her little one was to have such loving and supportive "aunties" in his life. In conclusion, she added, "I'm forever blessed to have their love. Thank you girls for everything. @kathrynvwoodard @houseofpamelyn @julssolomon @kristen.brust @sara_brice." 
The post garnered an outpouring of love and admiration from fans. Many expressed appreciation for the tight-knit group of women surrounding the expectant mom. One commenter noted, "It's amazing that you have a group of women like that. That's a blessing 🙌🏽 ❤️." 
Another chimed in, saying, "Now this would be a perfect baby shower! It would be so comforting before the baby arrives!" Others also agreed that it looked like the ideal day. 
"Looks like the perfect day!! ❤️," one follower mentioned, while a fourth pointed out, "That is a special place." Someone gushed, "This is sooooo cute!" A sixth remarked on the evident camaraderie between the women, writing, "What a sweet tribe you have, I can't wait to see that sweet baby boy 🩵." 
The pregnant star also shared a fun video on her Instagram story of herself and the ladies trying to drive what looked like a truck. Although they seemed to succeed in making it move, the process was filled with laughs, showing how excited they were to spend time together.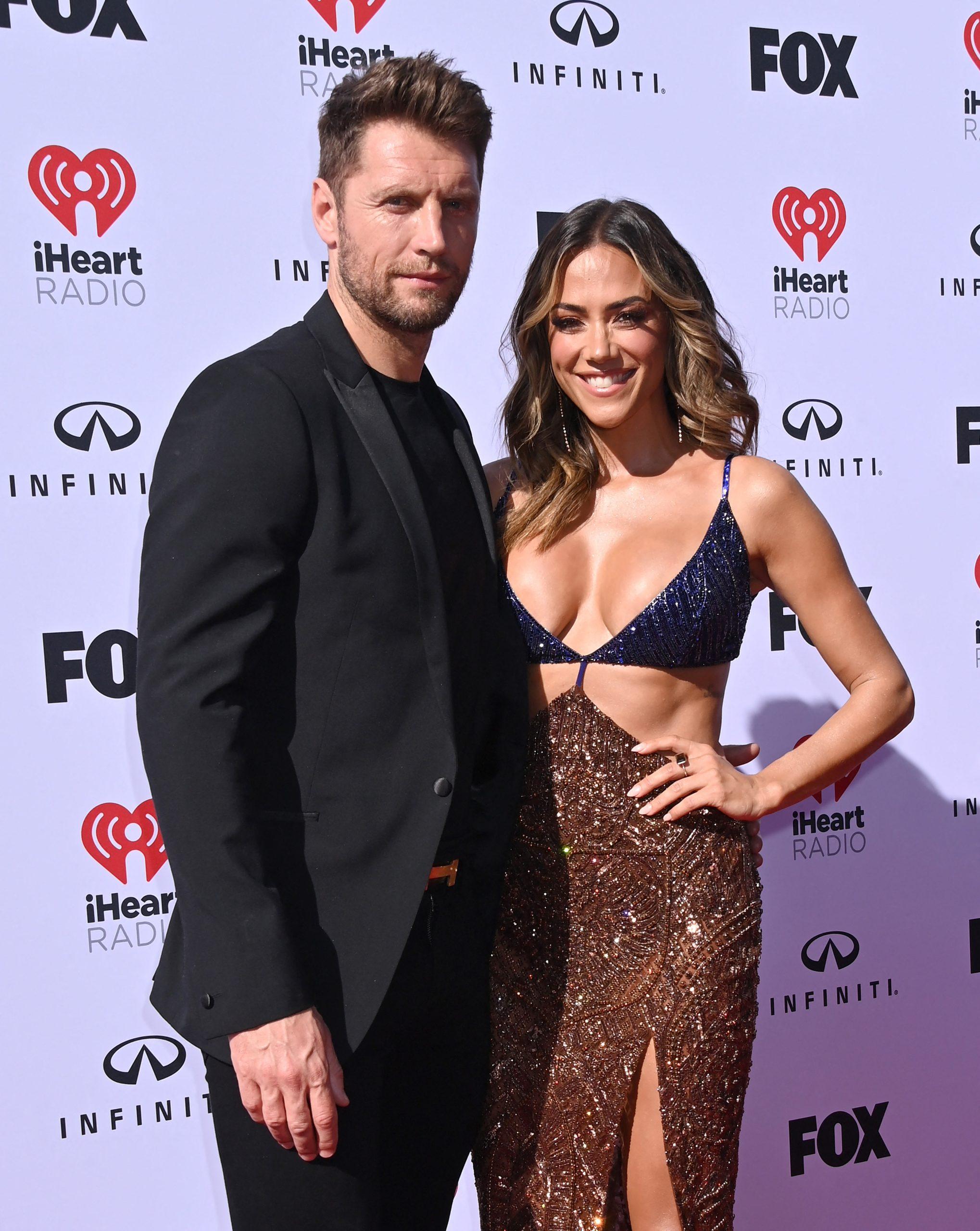 This pregnancy marks her first child with Russel, joining her two children — Jolie and Jace — from her previous marriage. Before her baby shower, the happy couple gave a whole new meaning to the phrase "work hard, play harder."
Amidst their busy schedules, the pair decided to whisk themselves away for a romantic babymoon. The 39-year-old shared sweet snapshots from their getaway, capturing the essence of their serene retreat. In a heartfelt caption, Kramer expressed the importance of this escape, highlighting the need to unwind, reconnect, and enjoy each other's company: 
"Our first lil getaway together. Between the long distance travel, kiddos, filming a movie, work, moving into a new house, we decided to steal 2 nights to ourselves somewhere with no plans but to sleep in… connect and relax…. And it was perfect. Love you @superiorstriker 🌅." 
The mother-of-two exuded confidence in a stunning wine-colored dress, highlighting her impeccably toned legs. She completed the look with elegant nude heels and wore her hair in a stylish middle part. 
Her dashing date looked dapper in a sleek black ensemble topped with a gray blazer and coordinating sneakers. The duo also shared a tender kiss against the picturesque backdrop of the ocean and a breathtaking sunset.
Embracing the beachy atmosphere, they snapped adorable selfies, donning black aviator glasses. Kramer looked fabulous in a black strappy dress, while Russel opted for a laid-back yet stylish gray t-shirt. 
The 'Why Ya Wanna' Singer's Babymoon Takes Unexpected Turn
The "DWTS" alum, who embarked on a memorable babymoon with her fiancé, was in for a rude awakening when she experienced severe back pain that led to an emergency hospital visit. Afterward, Kramer decided to share her harrowing experience on Instagram, underlining the importance of listening to one's body and not brushing off pain, especially during pregnancy.
She started her message by reassuring everyone that the baby was doing well: "Part one….Well. Our babymoon didn't go as planned, but there were some lessons learned. First off and most important, baby is good."
The "I Got the Boy" artist then recounted her initial belief that her back pain was a normal pregnancy discomfort but received a valuable DM from a fan suggesting that it could be related to her kidney.
Despite the warning, Kramer continued their babymoon trip to Florida, hoping the discomfort would subside. Unfortunately, her symptoms worsened, leading to unbearable pain. Her hospital stay then revealed a severe bacterial infection in her kidneys, necessitating a two-day hospital stay and antibiotic treatment. 
In the Instagram post, the "Click" actress implored her followers not to ignore their symptoms: "So. Lesson. Listen to ur body. Ur not a baby or inconveniencing people. If u hurt, talk to ur doctor." 
The "Blue Demon" star also expressed gratitude to her man, writing, "Also, shout out to this amazing man who I begged to go sleep at the beautiful hotel he got for us but instead slept on a pull-out chair. *Tip… Find u a man who doesn't make u feel bad or leave ur side when ur not feeling good."
About The Author
mojjo