Cher Talks Almost Sabotaging Chance Of A Relationship With A.E. Edwards
October 20, 2023
After a year together, Cher and her boyfriend Alexander "A.E." Edwards are still in a strong and loving relationship.
Despite her previous revelation that the relationship has rekindled her belief in love, the singer has now disclosed that she almost ruined her shot at love with the music executive.
The confession comes after reports that Cher staged an unusual intervention for her son, Elijah Allman, by allegedly "kidnapping" him.
Cher Nearly Missed Out On Love Due To Age Difference Between Them
Cher's relationship with Alexander began at last year's Paris Fashion Week when she met him and rapper Tyga. Although she initially didn't realize who the 37-year-old was, she engaged in conversation after her friend pushed her to inquire about what she assumed was a grill. 
However, the object turned out to be the Universal Music Group exec's teeth. After they were seen hanging out in the city, Alexander contacted the singer's friend, Loree Rodkin, about a photo of him with her.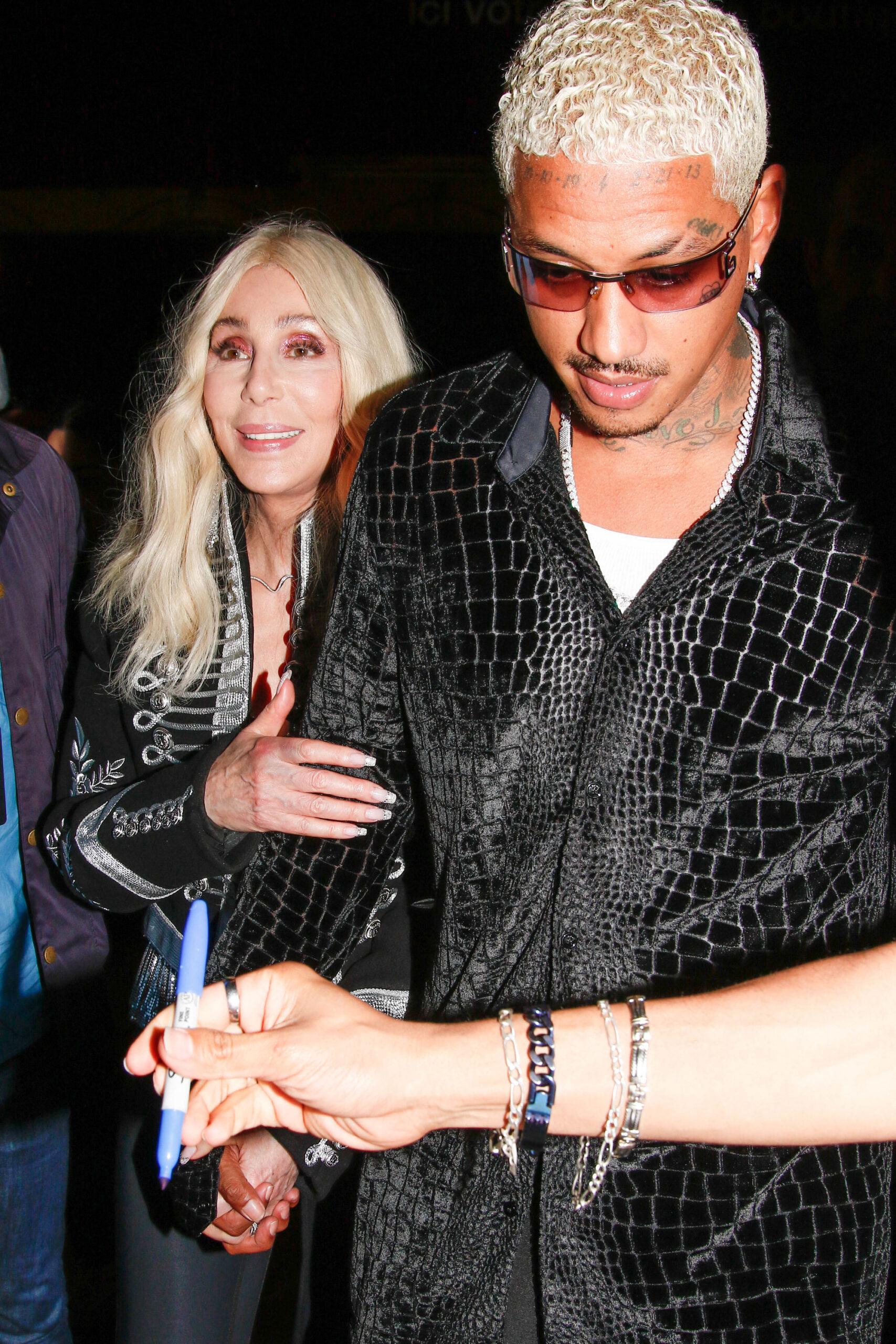 From then on, the father of one began texting Cher directly. Despite the "Strong Enough" songstress' joking about her age in the initial stage, their communication continued and ultimately led to their romance. She opened up about the relationship during an interview with ET about her first-ever holiday album, "Christmas," stating,
"I was in a place where I couldn't do much and I kept saying, 'I'm not the right woman for you. First of all, I'm 100 years older than you. And secondly, your friends (wouldn't think you were) cool if you were caught hanging with me, you know?' He said, 'Why don't you let me be the judge of that?' And then, we just happened."
The award-winning performer proved her joy about Alexander not backing down romantically despite her insistence on their 40-year age gap, when she spoke fondly of him during a December 2022 appearance on "The Kelly Clarkson Show." While there, she'd praised him for being "very kind," "very smart," "very talented," and "really funny."
"On paper, it's kind of ridiculous. But, in real life, we get along great. He's fabulous and I don't give men qualities that they don't deserve. And I think he's quite handsome," Cher explained of their pairing.
The "If These Walls Could Talk" actress and Alexander had a brief split in May, with the public speculating their amicable separation. However, by September, they were seen back together, holding hands outside the Italian restaurant, Funke, located in Beverly Hills.:
Aside from their temporary split, the lovebirds' journey has suffered a few twists, including rumors about an engagement after Alexander bought his girlfriend an eye-catching diamond sparkler.
The Singer's Fear For Her Son's Life Led Her To Stage A Forceful Intervention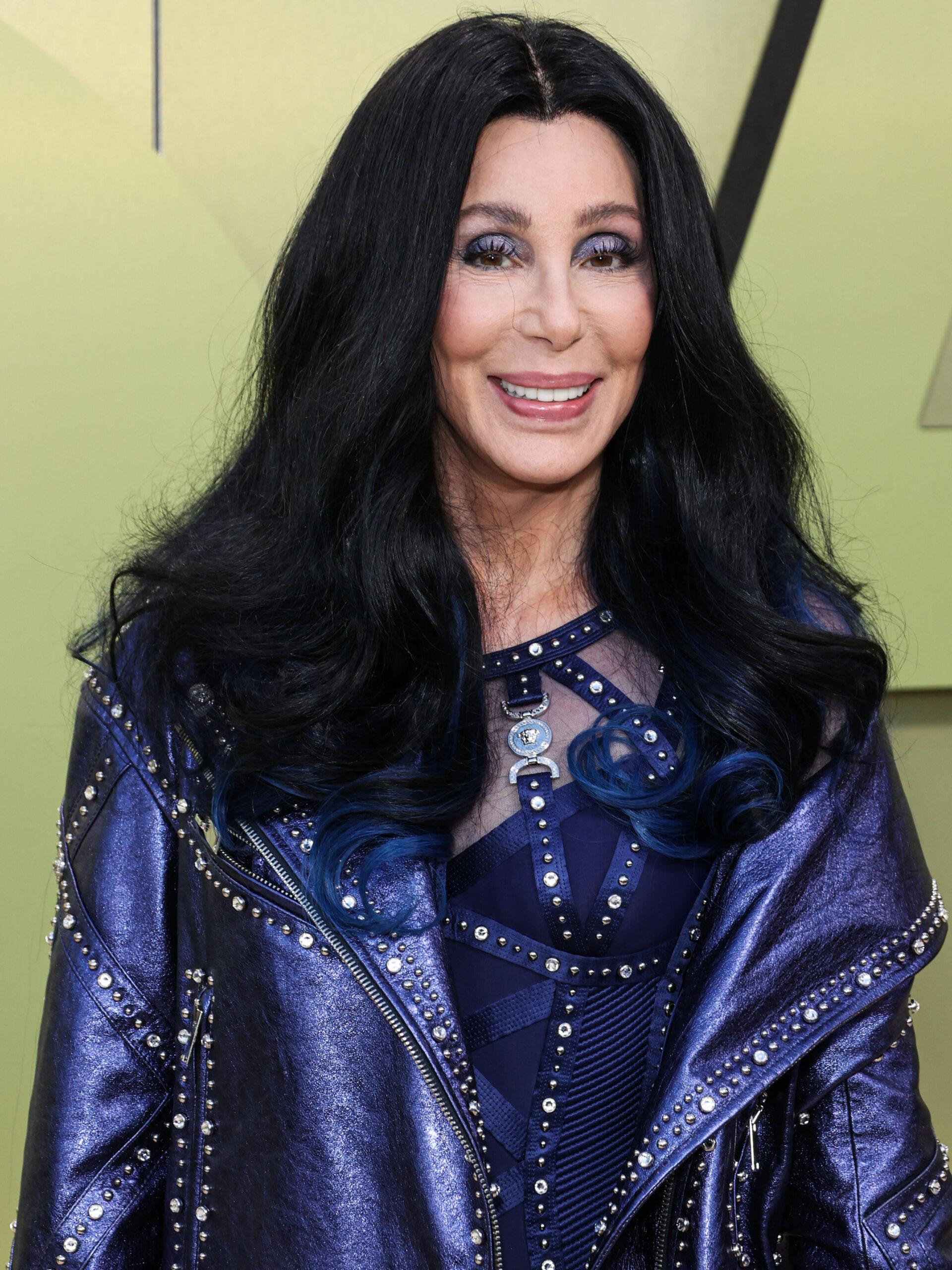 Cher reportedly experienced deep concerns for her 47-year-old son, who's been battling with drug addiction. Fearing for his life during his stay at the Chateau Marmont Hotel in Los Angeles, her apprehensions heightened when news surfaced about hotel staff discovering Elijah unconscious on September 14. In the words of an insider:
"Elijah hadn't been doing well. When word got to Cher that he'd been found unconscious outside the hotel, she staged an extreme intervention and called 911 and had him moved to a treatment facility. Cher is desperate to help her son. She's terrified he might die if she doesn't do something drastic."
The incident at the Chateau Marmont is not the first time the "Stuck on You" star has taken urgent measures to secure professional assistance for her son. Elijah's estranged wife, King, revealed that during their shared anniversary week in November 2022, Cher sent four individuals to remove him from their New York hotel room. 
King, whom Elijah met in Germany, described this shocking episode in a court declaration amid their divorce proceedings. While the Kennedy Center Honors recipient explained that the intent was to reconcile the duo's differences and save their marriage, King acknowledged that it was an intervention driven by concerns about her former partner's health and struggles with drug abuse. 
In her declaration, King mentioned that she had no information about her estranged husband's "well-being or whereabouts," but she was aware that he was currently receiving treatment at a secure facility.
About The Author
mojjo