Bruce Willis' Ex Demi Moore Devastated That He No Longer 'Recognizes Her'
November 5, 2023
Actress Demi Moore reportedly experienced a heart-wrenching moment when she visited her ex-husband Bruce Willis.
The actor's battle with frontotemporal dementia has allegedly progressed to the point where he no longer recognizes her. However, he still recognizes his wife, Emma Heming Willis, and children at times.
Demi Moore Couldn't Tell If Bruce Willis 'Recognized Her'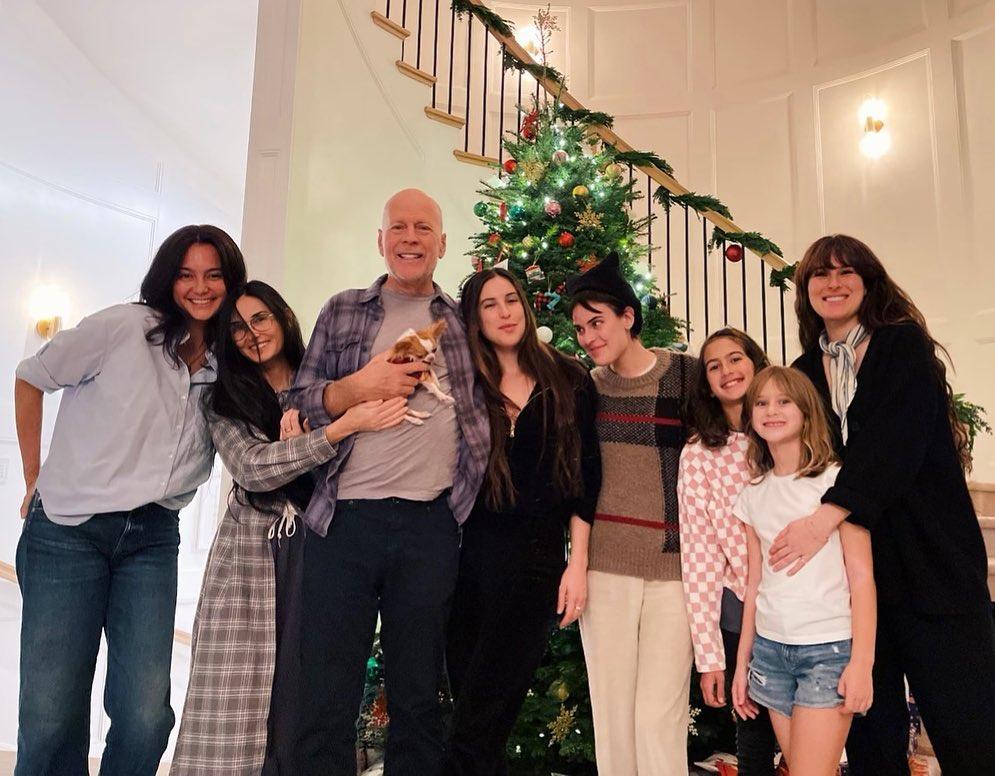 According to sources who spoke to Closer, Moore faced a heart-wrenching moment when she visited her ex-husband Bruce after her summer trip to Italy to realize that the iconic "Die Hard" actor no longer recognized her as his ex-wife of 13 years and the mother of their daughters, Rumer, Scout, and Tallulah.
The insider revealed to the news outlet "Demi kept in touch with the kids and Bruce's wife, Emma Heming." Still, she had no idea Bruce, who has been battling frontotemporal dementia, which can lead to severe cognitive decline, personality changes, and mood swings, had gone so far "downhill."
The source added that Bruce's memory of Moore has faded, and "Demi could tell he really didn't recognize her."
Bruce Willis Still Recognizes His Wife And His Children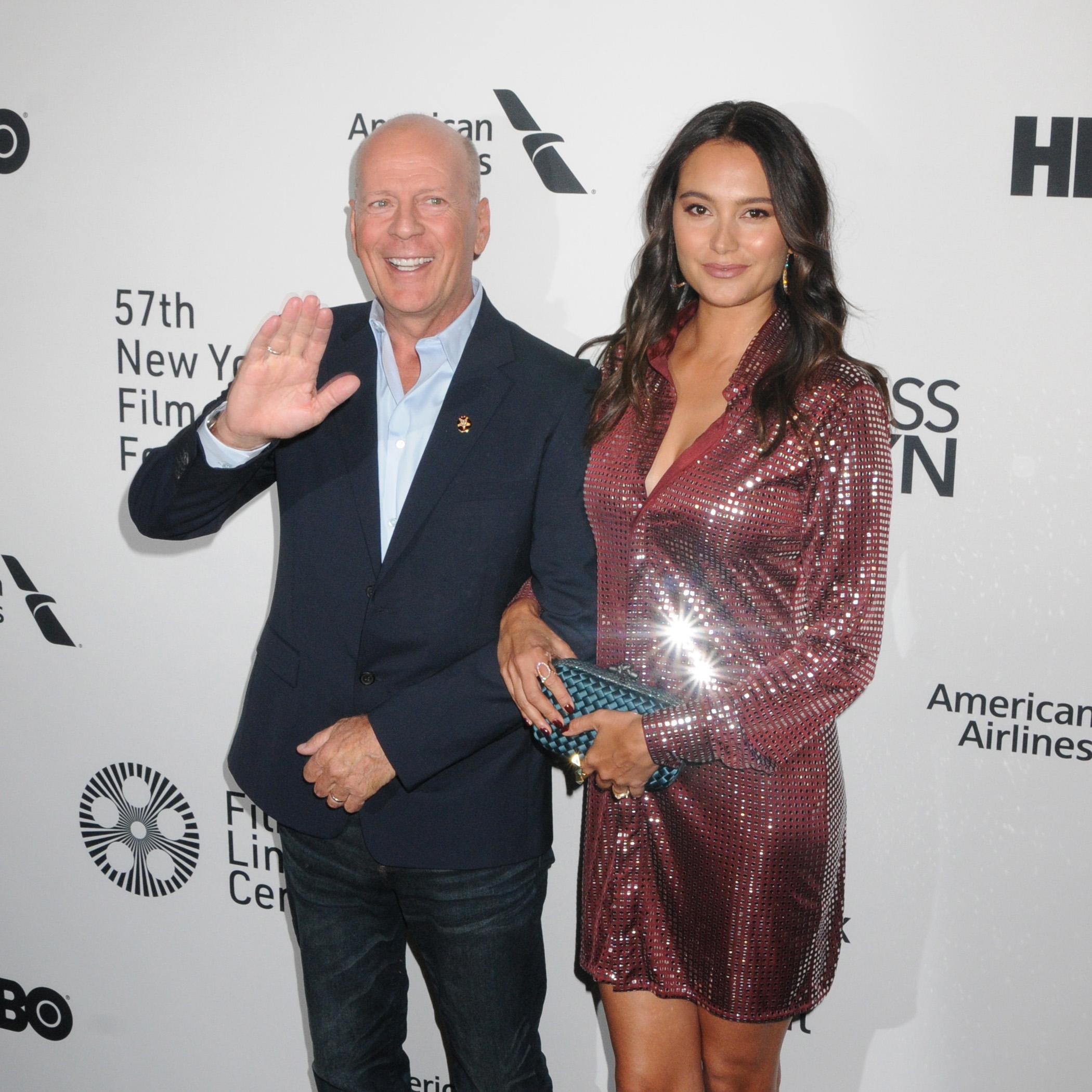 However, the source also mentioned that Bruce still recognizes his wife and children. When Rumer visits with her new baby, Lou, he reportedly "expresses joy."
The source also said that Bruce can be "aggressive," and he's also experiencing physical decline.
In an interview on the "Today" show on September 25, Emma spoke about the challenges of dementia, stating: "Dementia is hard." "It's hard on the person diagnosed; it's also hard on the family," she noted, adding, "When they say this is a family disease, it really is."
When asked if Bruce is aware of his condition, Heming commented, "It's hard to know."
Bruce Willis Retires From Acting After Aphasia Diagnosis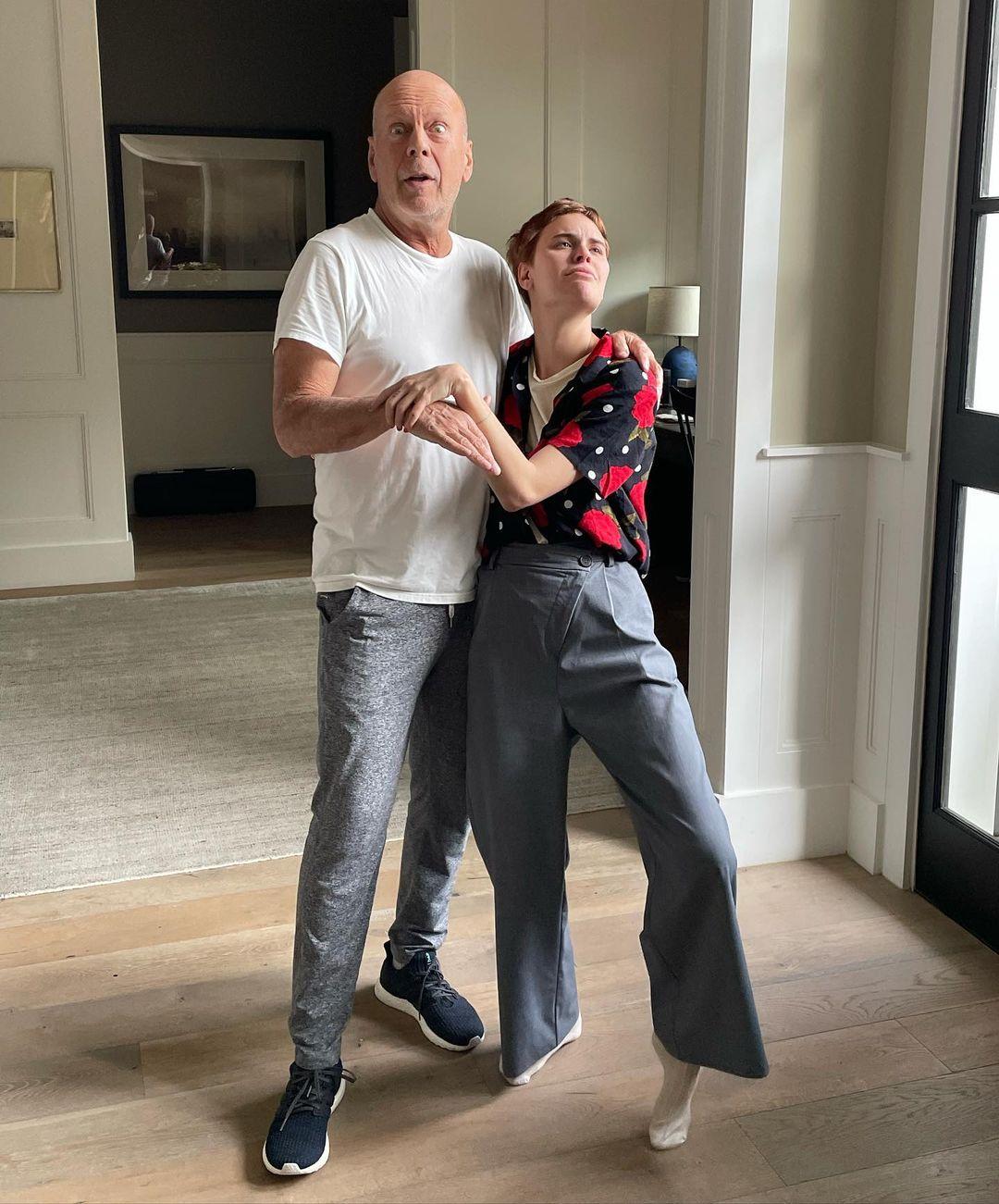 Bruce's family first released a statement in March of 2022 informing the public about his retirement from acting. This decision came after he received a diagnosis of aphasia, a condition that affects speech and cognitive abilities.
Before this diagnosis, the "Die Hard" actor had been struggling with confusion and difficulty remembering his lines while working on film sets.
In an Instagram post at the time, Moore, Emma, and others close to the actor wrote, "To Bruce's amazing supporters, as a family we wanted to share that our beloved Bruce has been experiencing some health issues and has recently been diagnosed with aphasia, which is impacting his cognitive abilities."
They added: "As a result of this and with much consideration Bruce is stepping away from the career that has meant so much to him."
The Actor's 'Language Skills Are No Longer Available To Him'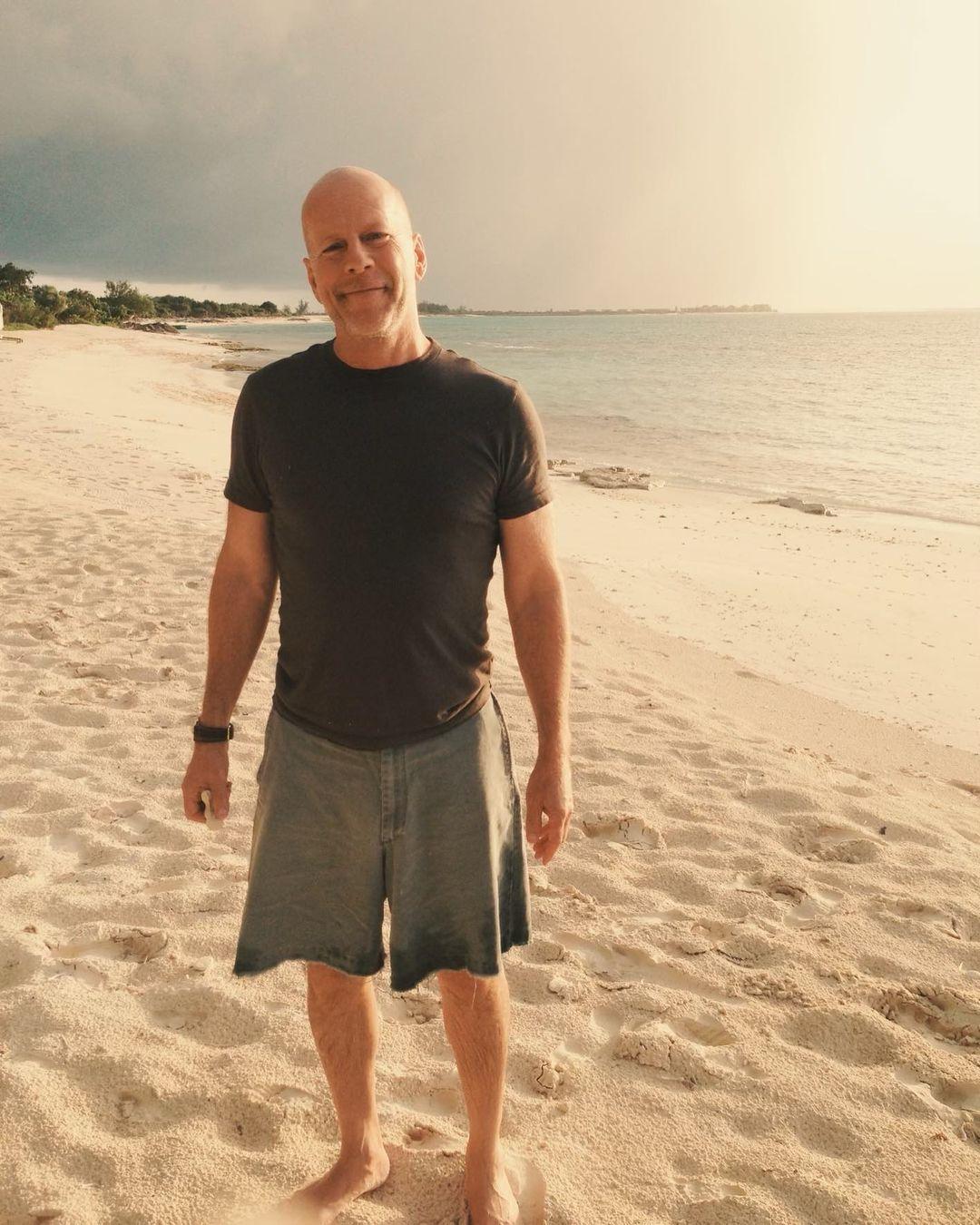 Last month, "Moonlighting" creator Glenn Gordon Caron shared his thoughts about his old friend in an interview with the New York Post. Caron revealed that despite Bruce's deteriorating condition, he remains the same person at his core.
Caron expressed admiration for Bruce, stating: "I have tried very hard to stay in his life. He's an extraordinary person."
He highlighted the state of Bruce's condition, noting, "The thing that makes (his disease) so mind-blowing is (that) if you've ever spent time with Bruce Willis, there is no one who had any more joie de vivre than he."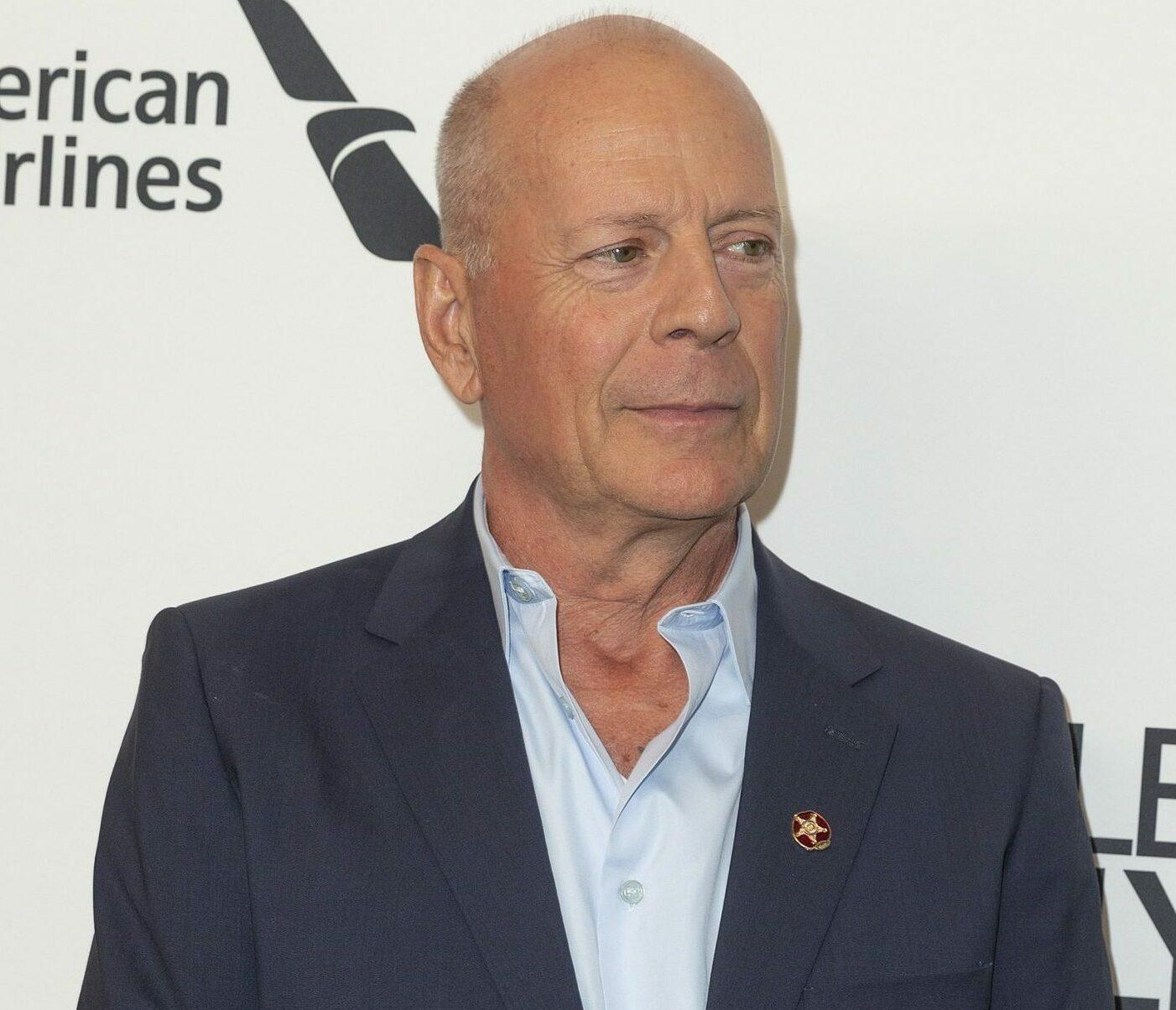 Caron continued: "He loved life and … just adored waking up every morning and trying to live life to its fullest. So the idea that he now sees life through a screen door, if you will, makes very little sense. He's really an amazing guy."
The director also revealed that Bruce may recognize him for the first few minutes of their meetings, but he is no longer "totally verbal."
He recalled, "All those language skills are no longer available to him, and yet he's still Bruce. When you're with him you know that he's Bruce and you're grateful that he's there… but the joie de vivre is gone."
About The Author
mojjo