Bruce Willis' Daughter Says His Dementia Is 'Aggressive' & 'Rare'
November 8, 2023
Hollywood star Bruce Willis' daughter, Tallulah Willis, has shared an update on the actor's health amid his battle with dementia.
Tallulah gave some insight into his well-being and how he has been coping with the illness, which has seen the actor lose his "language skills."
Bruce Willis' Daughter Shares Touching Health Update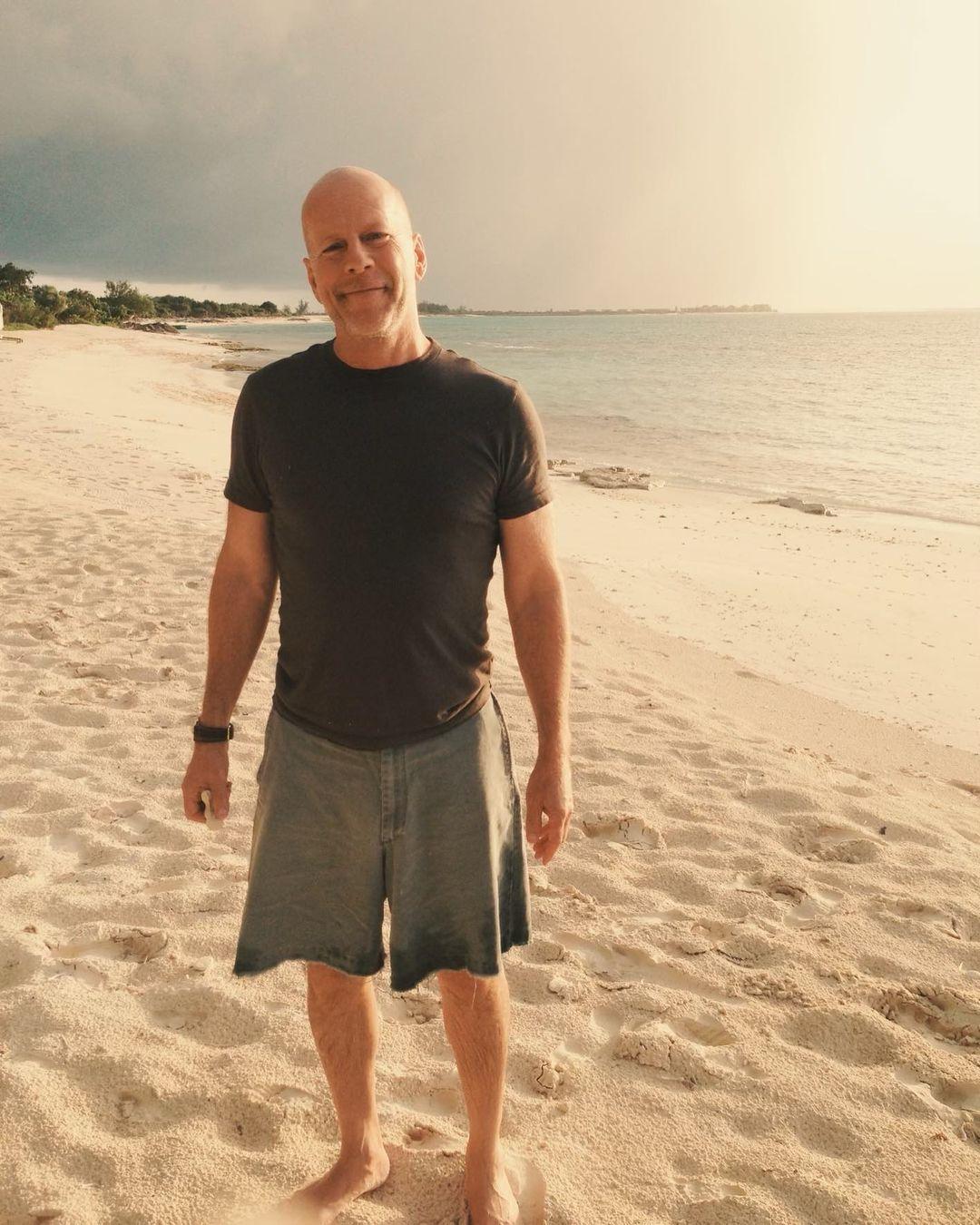 Tallulah Willis, the youngest daughter of Bruce Willis and his ex-wife, Demi Moore, recently opened up about her dad's life since he was diagnosed with frontotemporal dementia.
During an appearance on the "Drew Barrymore Show," The 29-year-old spoke on Bruce's well-being, saying, "He is the same, which I think in this regard I've learned is the best thing you can ask for."
She added, "I see love when I'm with him, and it's my dad, and he loves me, which is really special." The actress divulged that her father has an "aggressive cognitive disease," noting that it's a "very rare" form of dementia.
When questioned by the show host on her family's reason for being so open about Bruce's ailment, Tallulah said, "Well, I think it's twofold. On one hand, it's who we are as a family, but also, it's really important for us to spread awareness."
"If we can take something that we're struggling with as a family to help other people, to turn it around to make something beautiful about it, that's really special for us," she continued per People magazine. "And part of what's been a really beautiful way for me to heal through this is becoming like an archeologist to my dad's world, to his little trinkets and doo-dads."
Tallulah Willis Enjoys Spending Quality Time With Her Dad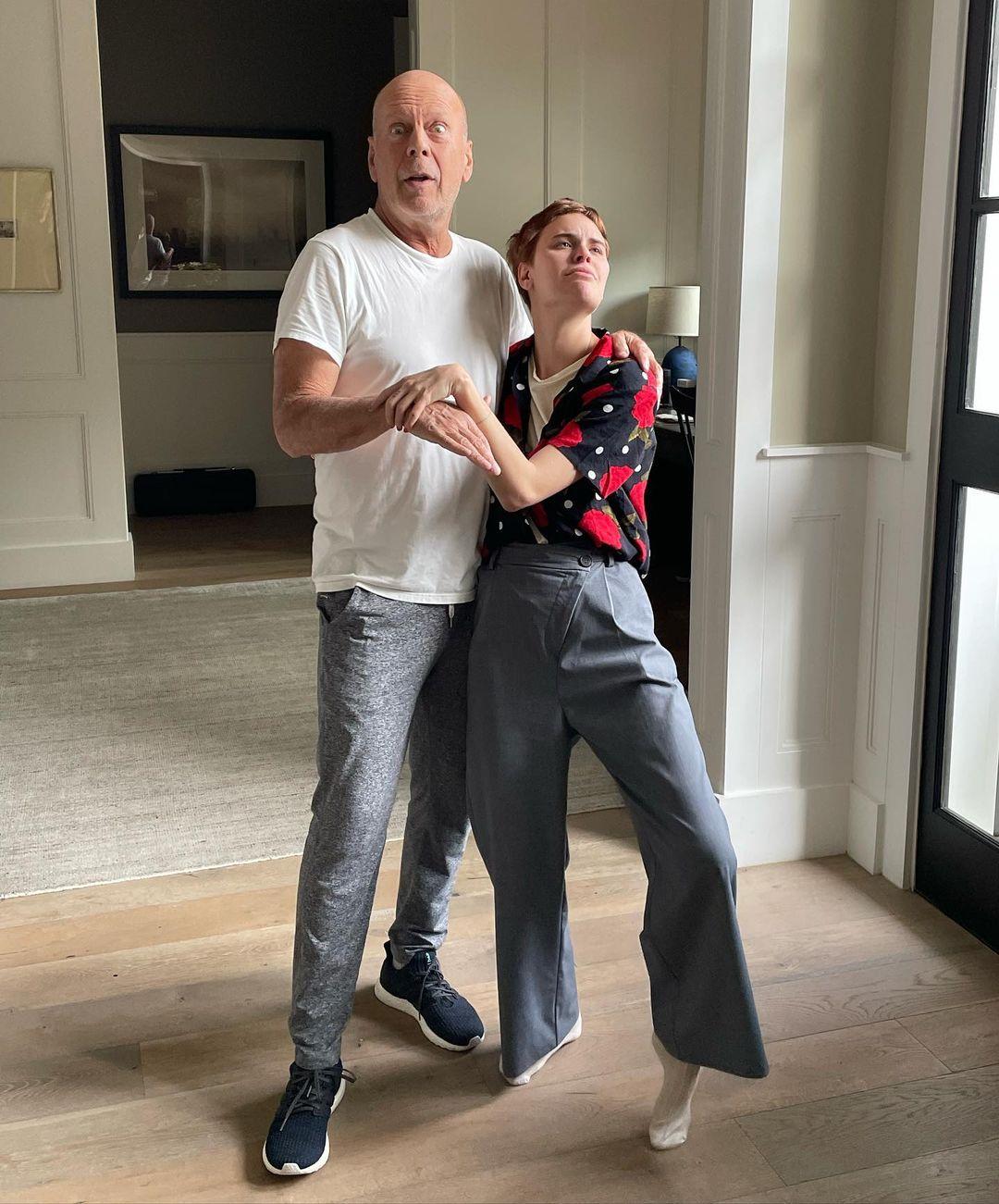 In an Instagram post from early this year, the "Die Hard" star and his daughter posed for fun photos, where they could be seen smiling and being goofy in the middle of a hug. 
Tallulah captioned the photo, "High drama club ~~ life skills ~~ fingers crossed I eat a veggie this week LMAO."
In the fun snap, Bruce wore a white T-shirt, grey sweatpants, and a pair of black sneakers. On the other hand, Tallulah donned a short-sleeved black and white polka-dot top with red rose decorations. The actress paired it with high-waisted grey pants and white socks.
Her photo dump had several other pictures, including an Alcoholics Anonymous book and a snapshot of a 1990s short-haired Winona Ryder. 
Tallulah is Bruce's youngest daughter from his marriage to actress Demi Moore. The Hollywood stars also share daughters, Rumer and Scout. Bruce's other kids, Evelyn and Mabel, are with his wife, Emma Heming Willis.
Bruce Willis' Dementia Diagnosis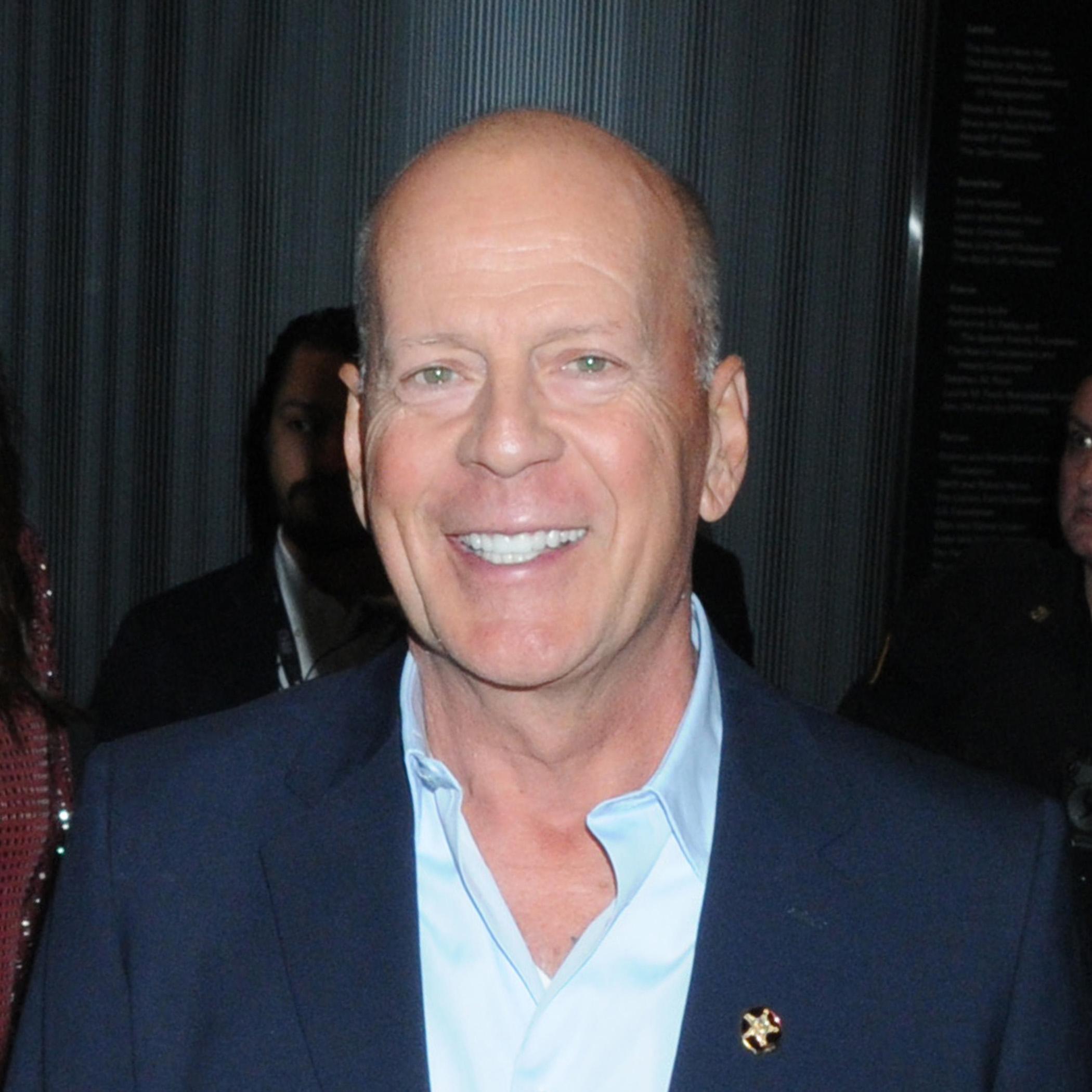 In March 2022, The Willis family announced that the beloved actor was stepping away from the acting scene due to an aphasia diagnosis. 
His family at the time said, "To Bruce's amazing supporters, as a family, we wanted to share that our beloved Bruce has been experiencing some health issues and has recently been diagnosed with aphasia, which is impacting his cognitive abilities."
"As a result of this and with much consideration, Bruce is stepping away from the career that has meant so much to him," their statement continued. "This is a really challenging time for our family, and we are so appreciative of your continued love, compassion, and support."
After undergoing further tests, Bruce's family confirmed in January this year that he had frontotemporal dementia. They noted that although it was "painful" to learn about, they were relieved "to finally have a clear diagnosis."
Bruce Willis' Condition Worsened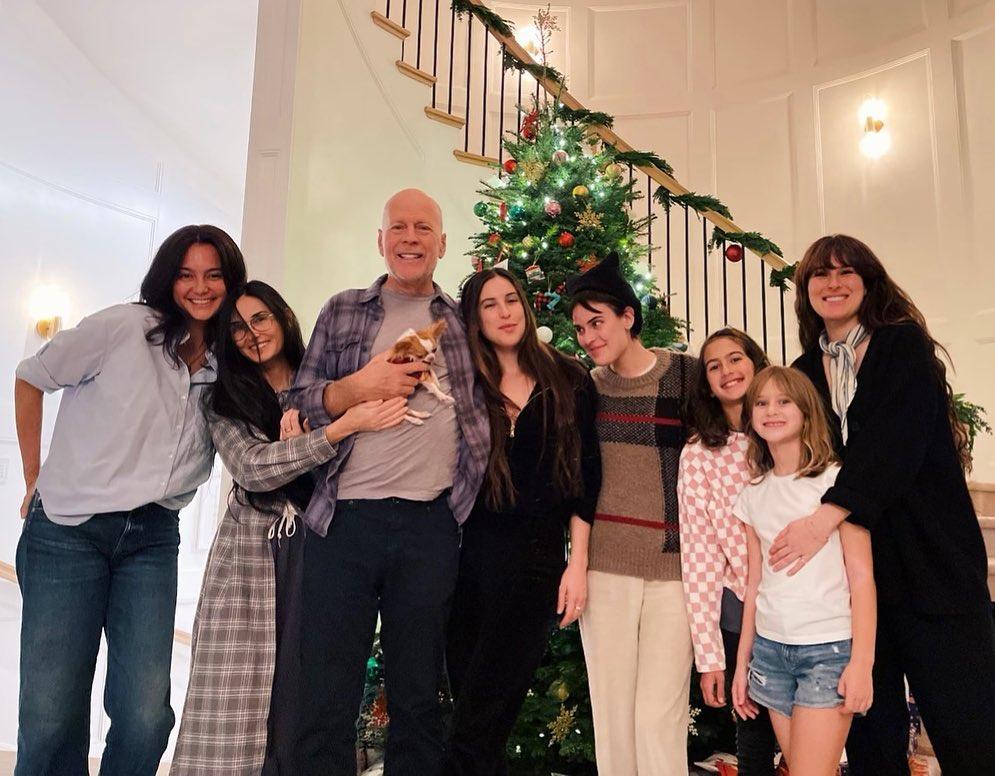 In a very recent development, the director of "Moonlight," the series that shot Bruce into the limelight, noted that the actor had lost "his language skills" and no longer had his "joie de vivre."
While speaking to the New York Post, Glen Caron shared insights into the "Fifth Element" actor's condition, noting that Bruce is "seeing life through a screen door." 
Caron recalled his visits, saying he observed that Bruce recognized him in the first few minutes, but his verbal abilities have declined.
"He's not totally verbal; he used to be a voracious reader — he didn't want anyone to know that — and he's not reading now. All those language skills are no longer available to him, and yet he's still Bruce," Caron said.
Amid his unfortunate condition, Bruce is still very loved by his family. His wife Emma especially shares heartwarming updates on the actor living life to the fullest.
About The Author
mojjo