Bianca Censori Received Intervention About Kanye West's 'Controlling Ways'
November 14, 2023
Bianca Censori reportedly received a recent "intervention" from her loved ones that opened her eyes to the manipulative nature of her husband, Kanye West.
This comes after reports claimed the "Donda" rapper controlled Censori with a strict "list of rules" while trying to make her a version of his ex-wife Kim Kardashian.
Bianca Censori Confronted By Friends About Kanye West's 'Controlling Ways'
Over the weekend, Censori made her way back to her hometown of Australia for the first time since tying the knot with the "Praise God" rapper in December 2022.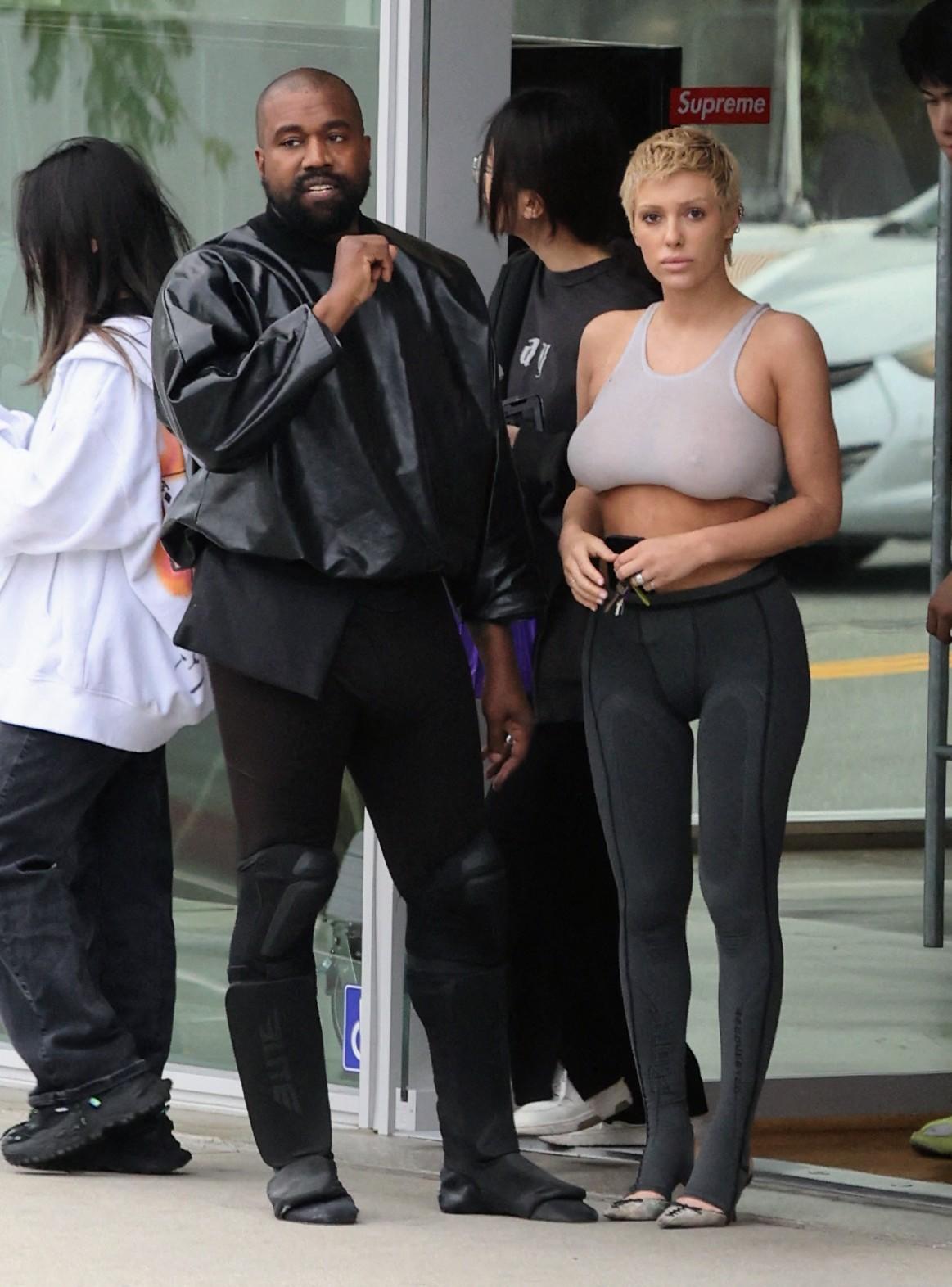 It was reported that during the visit, an intervention was staged for the architectural designer to warn her about the state of her marriage, and "they finally were able to get through" to her.
According to a source, Censori was sat down by her loved ones, who expressed concerns about her relationship with Ye. "Everyone is just glad that they finally were able to get through to Bianca," the insider said. "Her friends let her know exactly how they feel, and they told her that she needs to wake the f— up."
The source added, "She (Censori) knows that she has shut out those close to her, and she is also starting to see through the smoky mirrors of her marriage," before adding that the 28-year-old is now aware of Kanye's "controlling ways" and "starting to see things from an outside perspective."
Per the informant, Censori's decision to visit home wasn't intentional, as Kanye told her he wanted to have alone time with his daughter North West in Dubai. "It was clearly hard for them to break apart for the week, but there was no other option really," claimed the source.
The Yeezy architect reportedly avoided her closest friends before the trip, even going as far as to call them "jealous" when they raised eyebrows about her outings with the rapper, where she rocked bizarre outfits. Her and Kanye's lewd act on a taxi boat in Italy also contributed to her loved ones' worries.
"She's shut everyone out and told one of her former friends to "f—off" when they tried to ask if she was okay. She is saying that her friends are just jealous of her stardom."
Back in September, another insider shared her friends' concerns to Daily Mail, "Bianca is stuck, and her friends are trying to save her, but no one can because of the blockades Kanye has put up (around her)."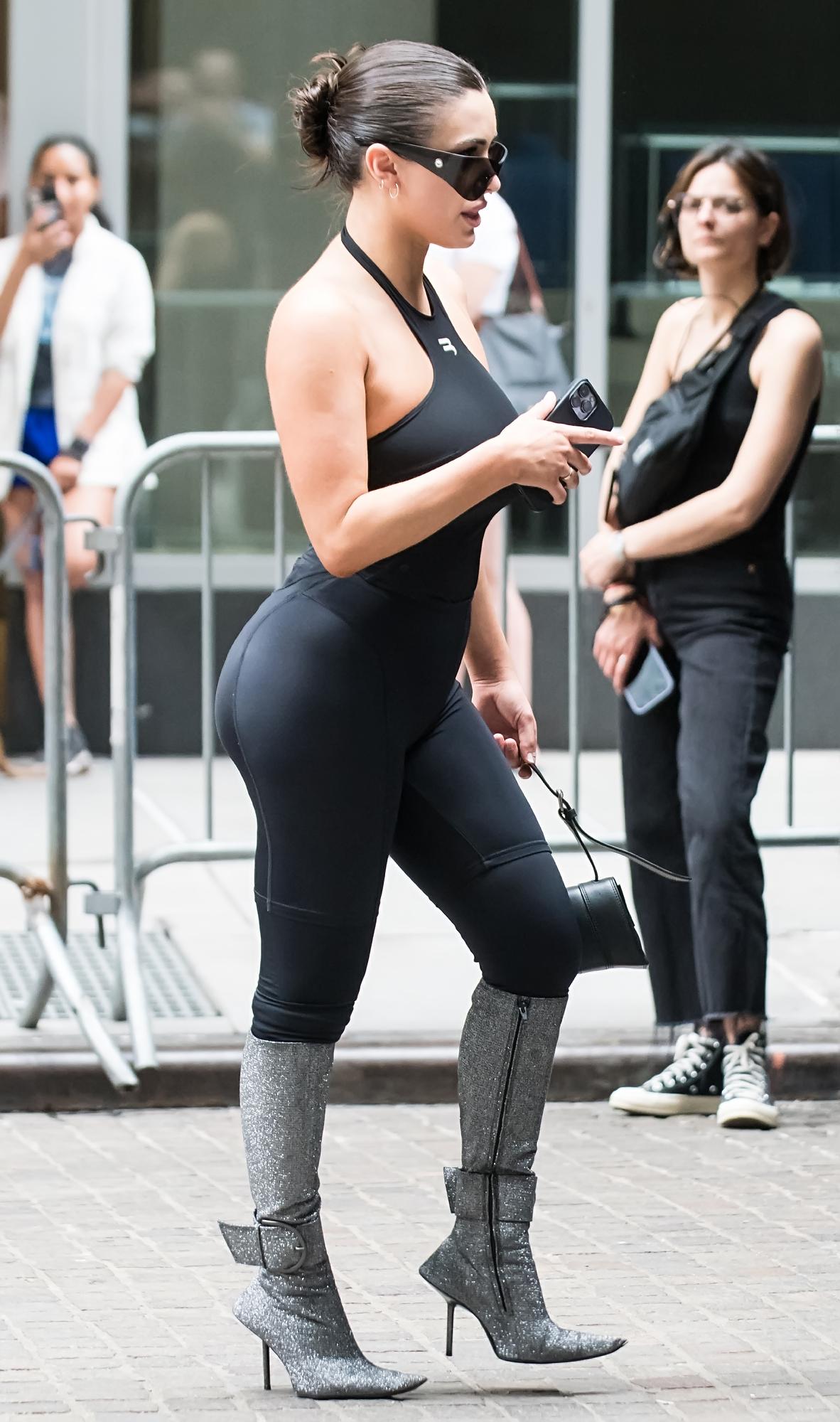 The source continued, "Everyone is extremely concerned. This isn't who she is. She is an incredibly outspoken and lively person who is never one to keep her mouth shut."
Kanye West Keeps Bianca Censori On A Leash With A Set Of Rules
The news of intervention for Censori comes a month after insiders revealed that her husband often instructed her "never to speak," amongst other bizarre instructions.
"Kanye has a set of rules for Bianca, which includes never speak and wear what he wants her to wear," the source claimed. "She is also required to eat certain food items and to work out even though Kanye doesn't work out. She has no mind of her own anymore and obeys him because he has convinced her that they are royal."
The 28-year-old is often seen in bizarre outfits, roaming the streets of Europe with the Donda Academy founder. She once wore only a purple cushion covering her chest and her signature nude leggings, which gave an illusion of her naked body.
"Kanye is trying to make Bianca into a radicalized version of Kim – almost like Kim 2.0," claimed another source. Despite the reports, one of West's top Yeezy designers, Mowolola Ogunlesi, claimed the reverse is the case.
"She (Bianca) has a lot of say in what she wants to wear. Everything Bianca is wearing is really from her and Ye's brain," Ogunlesi said in an interview.
A separate source corroborated Ogunlesi's claims: "Bianca knows how to grab headlines now, and she loves being Kanye's muse because it gives her what she has always wanted – fame."
Censori and Kanye got married on December 20, just weeks after his divorce from Kim Kardashian was finalized. The controversial duo got wedded under a "confidential marriage," meaning their wedding records are private.
About The Author
mojjo