Aubrey O'Day Shares Clip Of Angry Diddy Amid Cassie Lawsuit
November 17, 2023
Aubrey O'Day is sharing her thoughts on Cassie's allegations against her ex-boyfriend and music mogul, Sean Diddy Combs, popularly known as Diddy.
The Blast broke the news that Cassie accused Diddy of sexual assault, sex trafficking, and repeated physical abuse in a shocking lawsuit that has taken the internet by storm.
O'Day, who has previously spoken up about Diddy wanting her to sign an NDA in the past, is showing her support for her fellow singer.
Aubrey O'Day Shares Triggering Clip Of Angry Diddy, Says She Called It
O'Day took to her Instagram Story to react to the allegations made by the RnB singer. Alongside a headline detailing the news of Cassie's lawsuit, she wrote, "Been Tryna tell y'all for years. Prayers up for this queen @cassie."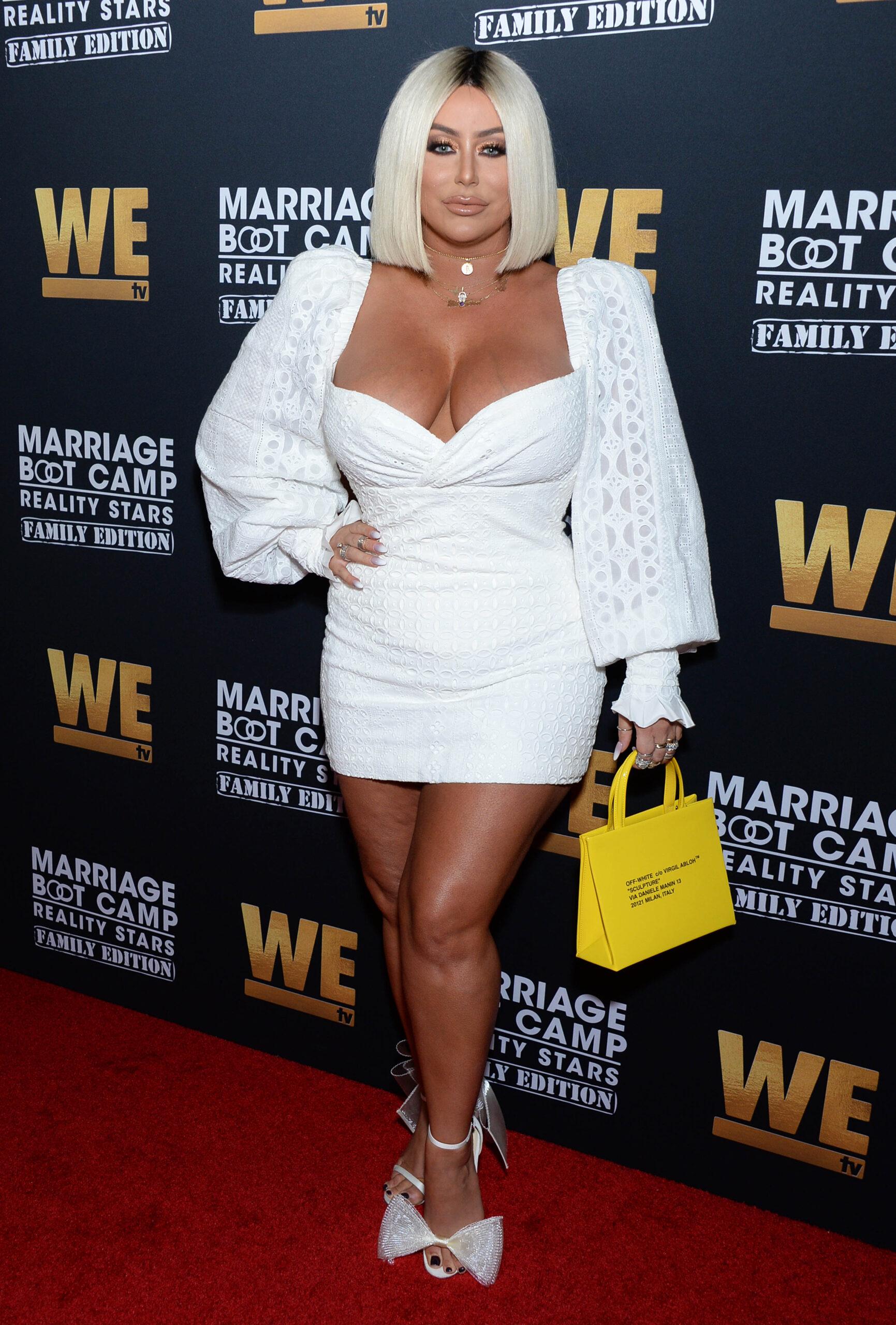 In a follow-up frame, she shared a clip from her appearance on Kail Lowry's "Barely Famous" podcast where she played a game of rapid-fire questions and was asked if "Diddy put the hit out on Tu Pac."
Although she said pass to on the controversial question, the Danity Kane alum alluded to Diddy being responsible. "Okay, let me say this. You know d— well we can't talk about that s–t because people getting murdered in the streets is a real thing. But I did spend one of the most interesting nights of my life with Suge Knight and I did ask him who killed Pac. And I also hung out with Biggie's mom and I asked her who killed Biggie."
However, the pop singer didn't stop there but proceeded to share an old clip of Diddy confronting her on an episode of the MTV reality show "Making the Band 3." In it, O'Day and the "Coming Home" rapper were having an argument about her role as a member of Danity Kane.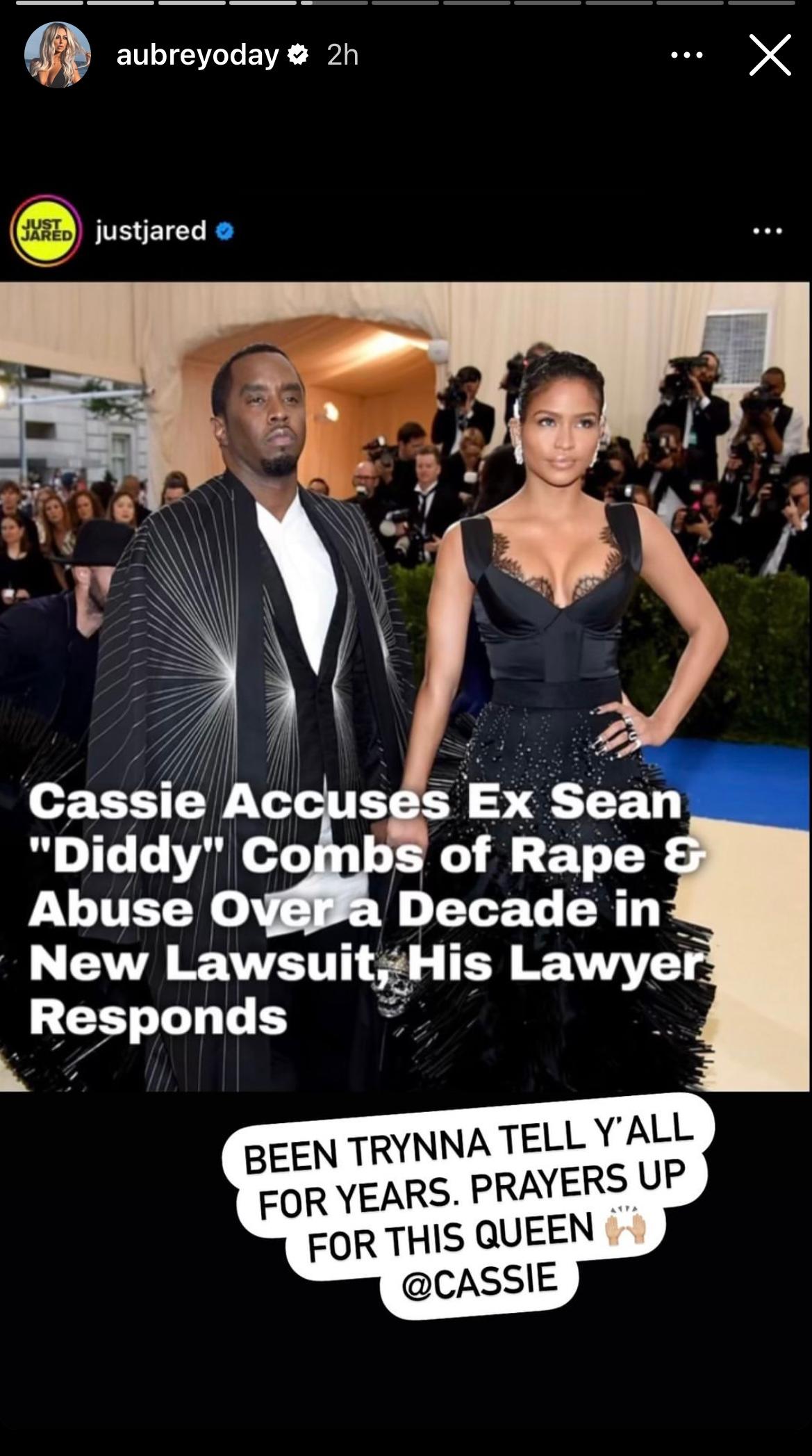 Things, however, got heated and Diddy who was seated, stood aggressively and began raising his voice. Before leaving, the Hip-Hop icon seemingly threatened O'Day, telling her "Don't get it f—king twisted. It gets dark and lonely." Sharing her thoughts on the bizarre interaction, the 39-year-old wrote:
"If you think what made the cut was as ugly as it got…you're wrong."
It is no surprise that O'Day has these thoughts following the allegations levied against Diddy. As mentioned earlier, the "Famously Single" star alleged that her former mentor asked her to sign an NDA to never disparage him and his label, Bad Boy.
She made the claims in September when Diddy recently shared that he is giving back rights to artists he has signed through the years. While speaking with the host of SOHHTV on YouTube, she said:
"So what's happening is, artists — some of them, not all of them — are being given streaming royalties and ownership back over our publishing on songs that we wrote at a time when you know that you have to stream a song a million times to make a cent. It's hundreds of dollars. And me, as somebody that's a girl's girl, I hit everyone in my group and said, 'Absolutely do not take this deal. I can get us a show on Hulu right now.'"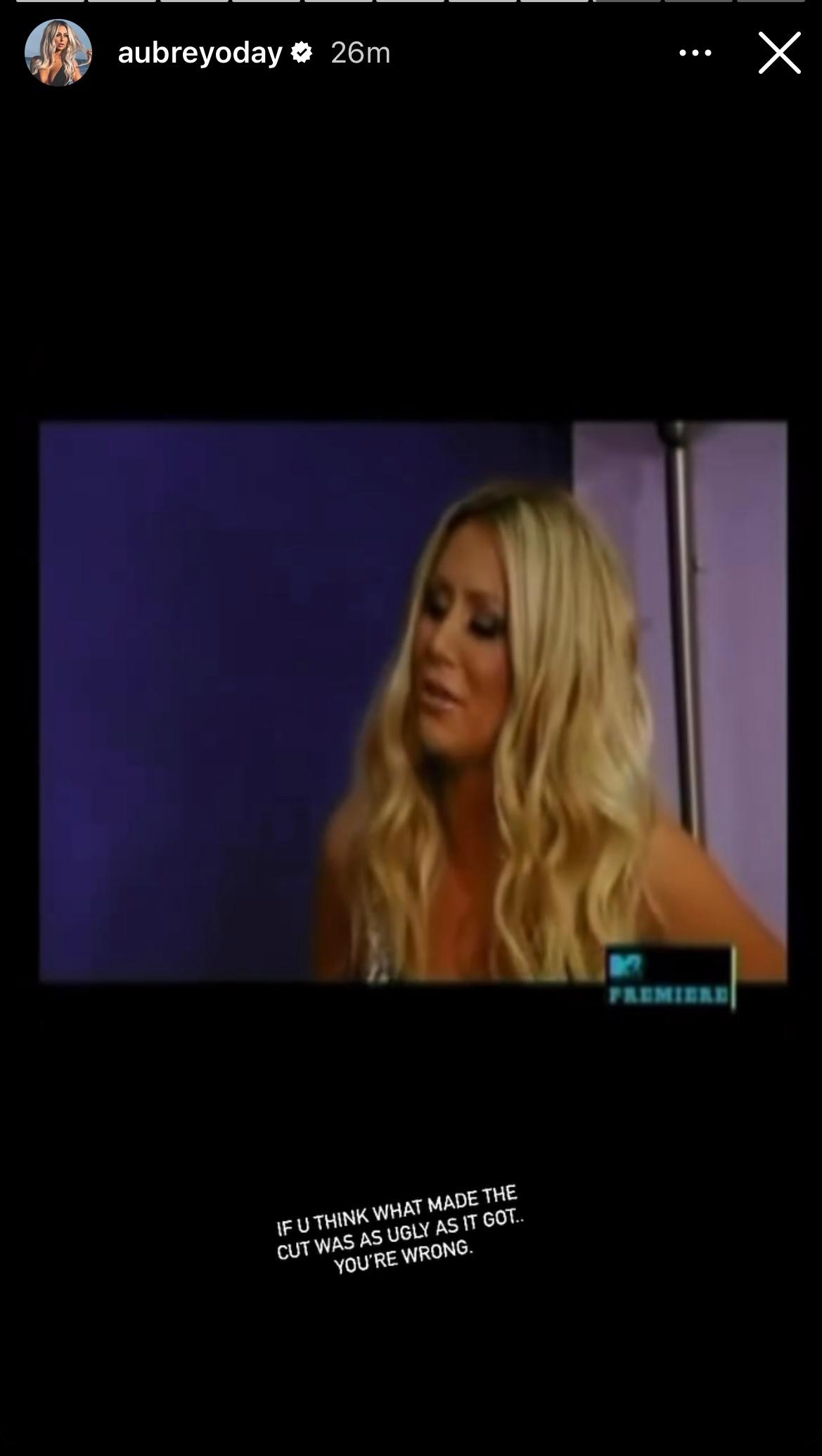 Per reports, O'Day is working on a documentary-style show, delving into the inner workings of the entertainment business and sharing her experiences.
Cassie Claimed Diddy Subjected Her To Sex Trafficking
Per the court documents, Cassie alleged that she suffered over a decade of abuse from her former boyfriend and mentor. She several scathing allegations against Diddy, including that right before their separation, he broke into her home and raped her.
Diddy allegedly controlled and abused the "Long Way 2 Go" singer for over ten years, drugging her, beating her, and forcing her to have sex with numerous male sex workers, all on video.  She claims the duo first encountered each other in 2005 and went their separate ways in 2018.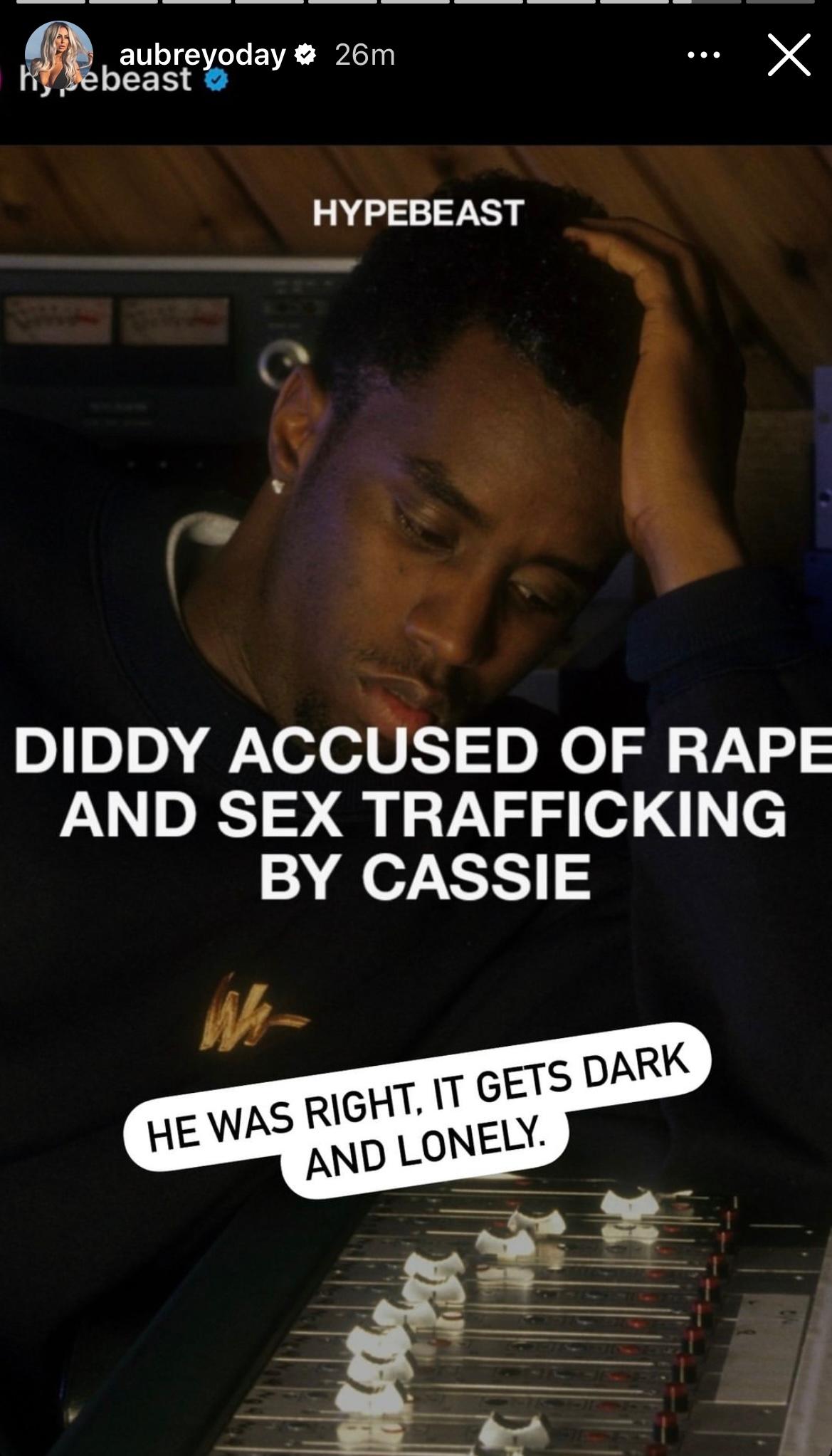 "After years in silence and darkness," she said in the lawsuit, "I am finally ready to tell my story, and to speak up on behalf of myself and for the benefit of other women who face violence and abuse in their relationships."
She recalled speaking "to another music manager at a party in Los Angeles, he became enraged. She had hoped speaking to this manager would allow her to further grow her career, and that Mr. Combs would be happy for her, but instead he became extremely angry and pulled her out of the club where the party was taking place. In the car leaving the club, Mr. Combs beat Ms. Ventura, pushing her into a corner of the vehicle and stomping on her face."
The 37-year-old also claimed Diddy brought "sex workers" into their relationship. "Mr. Combs always supplied Ms. Ventura (and the sex worker) with copious amounts of drugs before and during the (the encounters.) Ms. Ventura was given ecstasy, cocaine, GHB, ketamine, marijuana, and alcohol in excessive amounts…which allowed her to disassociate during these horrific encounters," the document reads.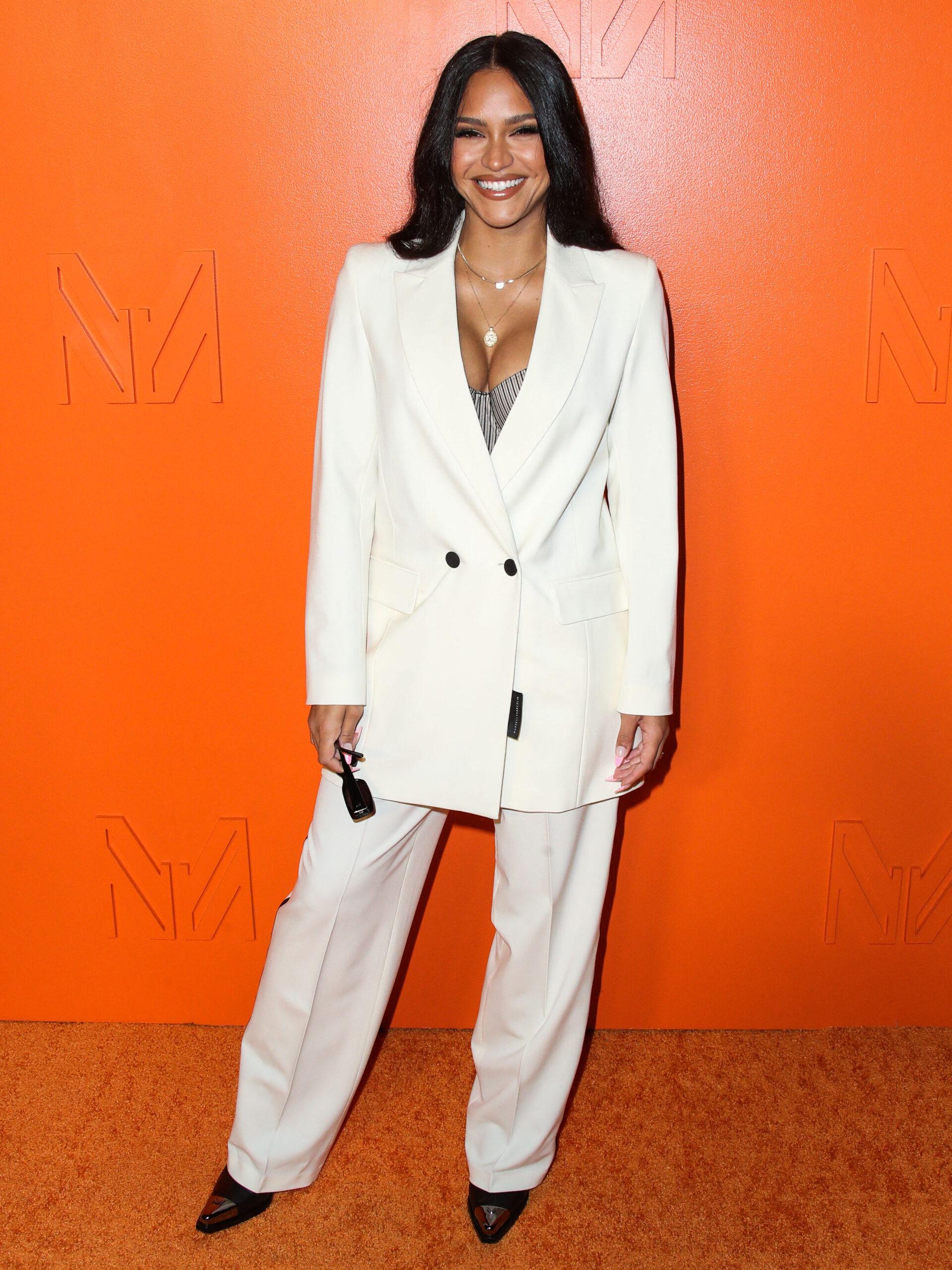 Diddy has since denied all allegations, with his lawyer calling it "blatant blackmail." His statement read, "For the past six months, Mr. Combs has been subjected to Ms. Ventura's persistent demand of $30 million, under the threat of writing a damaging book about their relationship, which was unequivocally rejected as blatant blackmail. Despite withdrawing her initial threat, Ms. Ventura has now resorted to filing a lawsuit riddled with baseless and outrageous lies, aiming to tarnish Mr. Combs's reputation and seeking a payday."
About The Author
mojjo