Alan Ruck Breaks Silence On Massive Car Crash In LA
November 3, 2023
Alan Ruck has finally addressed the massive car crash he was involved in where he plowed his truck into a pizza shop in Hollywood.
The "Succession" actor crashed his white truck into a building during a night drive and the police are currently investigating the situation.
Alan Ruck Limps During First Appearance Since LA Car Crash
On Thursday, Ruck had a run-in with photographers and seemed in fairly good spirits. At first, he looked confused before responding to questions about his well-being.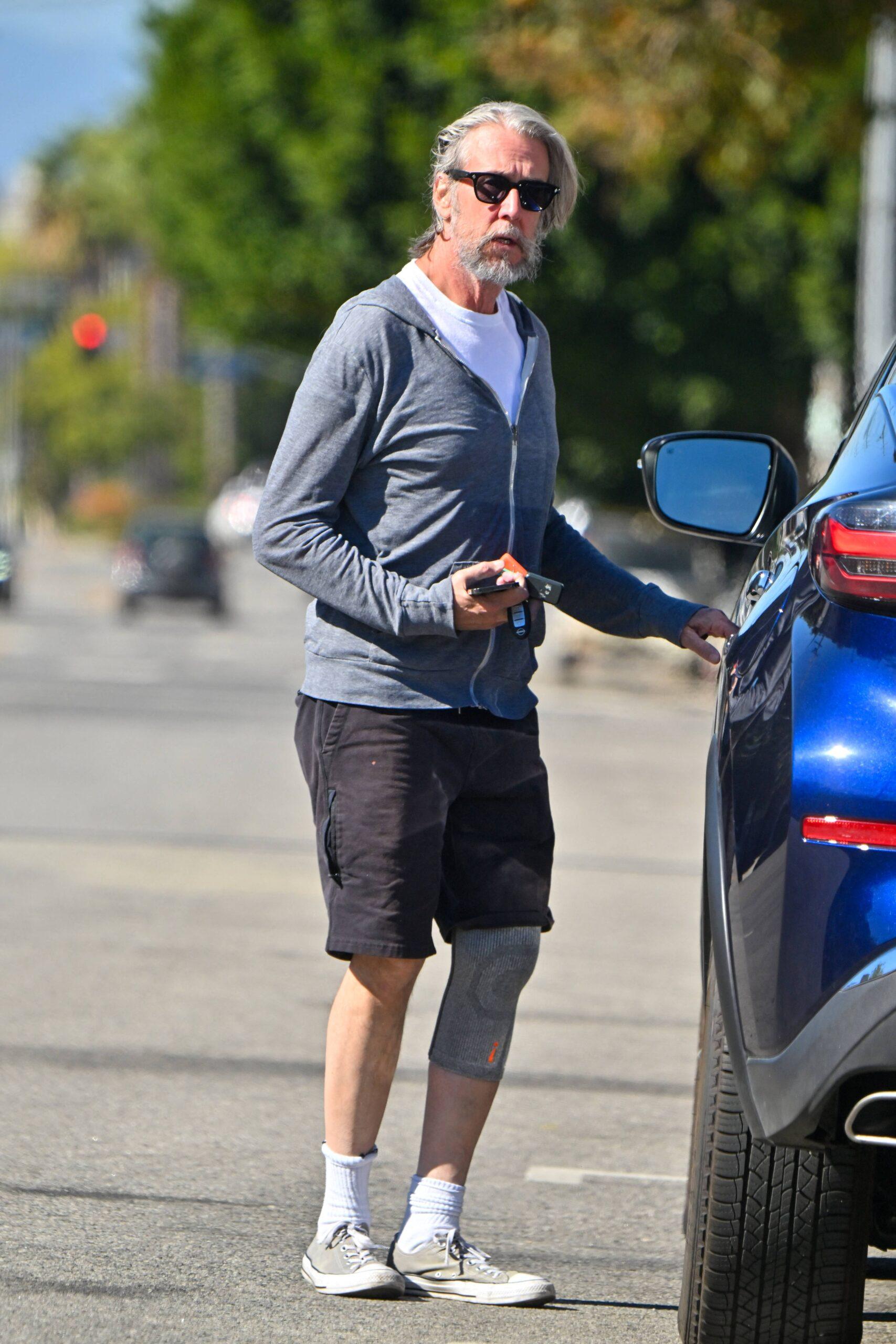 "I'm okay," he told the photogs who asked how he was faring after the incident. Addressing the scary crash, Ruck, who donned a grey knee brace on his left knee, assured he was doing well physically.
"I'm fine and thank God nobody was killed."
While Ruck carefully limped to his vehicle, a blue SUV, the camera operators told him it was good to see him still walking after the bad crash, but the Ohio native shut down speculations that the injury was a result of the accident.
Related: Pete Davidson Involved In Second Car Crash Amid Worries About Well-Being From 'Inner Circle'
"This isn't from the accident. This is because I'm getting older," he said while pointing to the brace. He also addressed fans' remarks about the car crash being his second headline-making accident — he reportedly crashed a Ferrari "kit car" while filming "Ferris Bueller's Day Off."
"I guess that's what people are saying," Ruck said before waving goodbye. "God bless everybody."
He was dressed casually in a grey hoodie, white t-shirt, and black shorts ensemble. The 67-year-old, who completed his outfit with grey sneakers, looked frazzled while holding a cup of beverage. The "Ferris Bueller's Day Off" actor kept things subtle with a pair of glasses.
Ruck crashed his white truck into Raffalo's Pizza shop in Hollywood around 9 p.m. Viral footage of the incident showed the actor's truck lodged into the side of a brick building, causing major damage. Bystanders were seen commenting about the extent of the damage.
Ruck was also seen standing around after the crash, talking on his cell phone, and possibly calling 9-1-1.  Another clip detailed a multiple-car crash occurring in the middle of an intersection on Hollywood Boulevard.
It's possible that the car crash occurred after Alan Ruck's truck collided with another vehicle from behind, resulting in the car being pushed into the intersection. Alan Ruck's truck then smashes into the building. Nothing is certain for now
Per reports, two people were injured in the crash, but both individuals were conscious and breathing following the scary incident. Luckily, no one endured life-threatening injuries and there is no indication of DUI being the cause of the crash. Also, no pedestrians were struck during the incident.
The case is still being investigated with authorities not saying much at this point. The Blast will continue to report on the latest updates.
About The Author
mojjo