Adam Sandler Halts Show To Help Fan Suffering Medical Emergency
October 23, 2023
Hollywood actor Adam Sandler had to put a pause on his live show after hearing that an audience was suffering a "medical emergency."
Sandler was performing at the SAP Center in San Jose when he was alerted to the drastic situation. He immediately stopped his show to draw attention to the fan in distress.
According to reports, the performance was put on hold for 10 minutes as paramedics sought for the fan.
Adam Sandler Pauses His Show To Help A Fan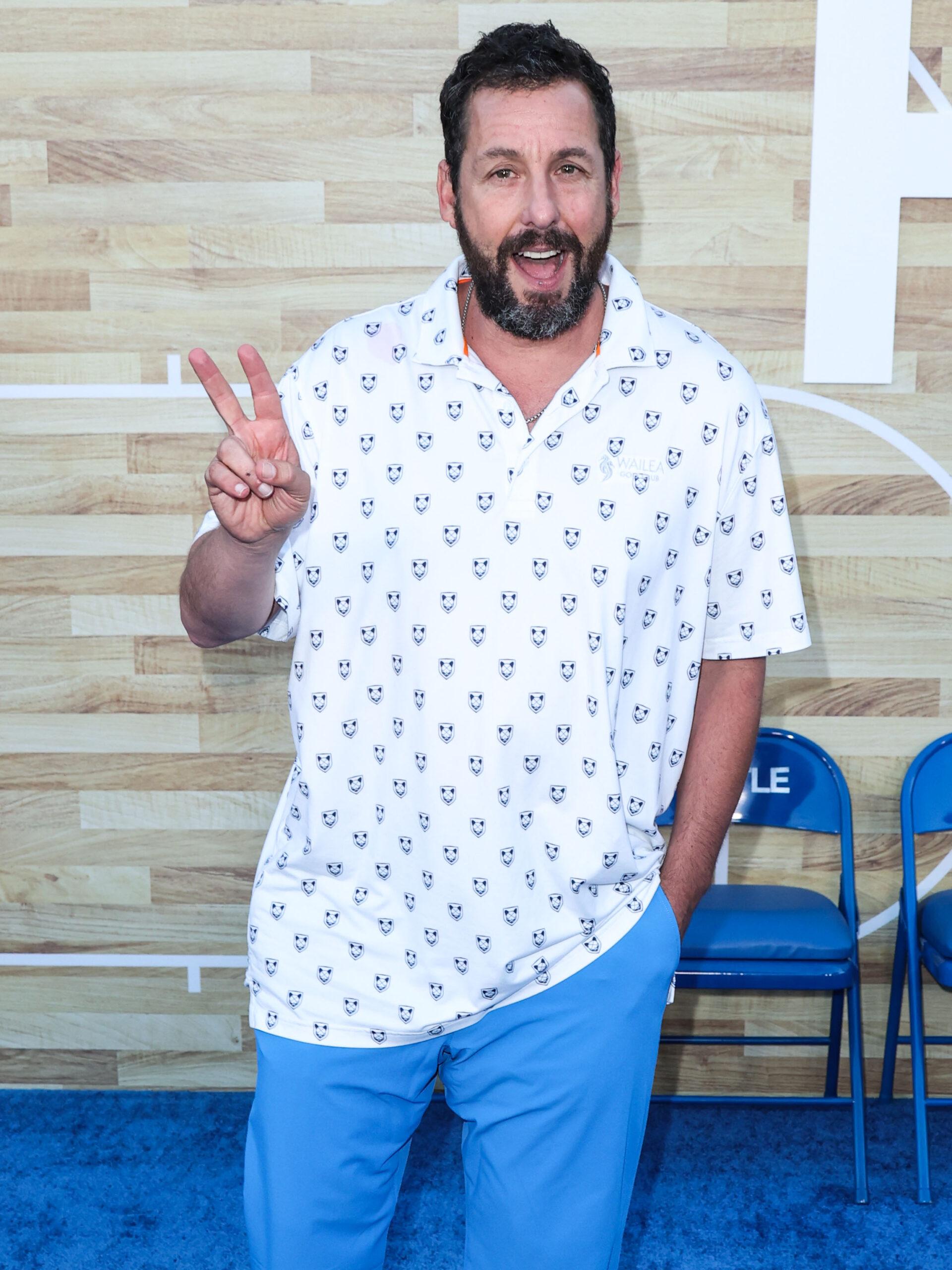 "Grown Ups" star Adam Sandler is one of the most beloved actors and comedians in the entertainment industry, and for good reason.
During a performance at the SAP Center in San Jose, Sandler's attention was drawn to an audience member who was experiencing a health scare.
The actor reportedly heard a person yell "medical emergency" and immediately paused his show to assist the fan in need. When Paramedics arrived at the scene, Sandler, who was on stage, helped guide them to the fan.
The performance was suspended for 10 minutes to ensure that the distressed individual, reportedly suffering from dehydration, was adequately cared for.
Sandler is presently on the road for his "I Missed You "tour, performing stand-up comedy and his famous songs.
Adam Sandler's Kind Gift To Jennifer Aniston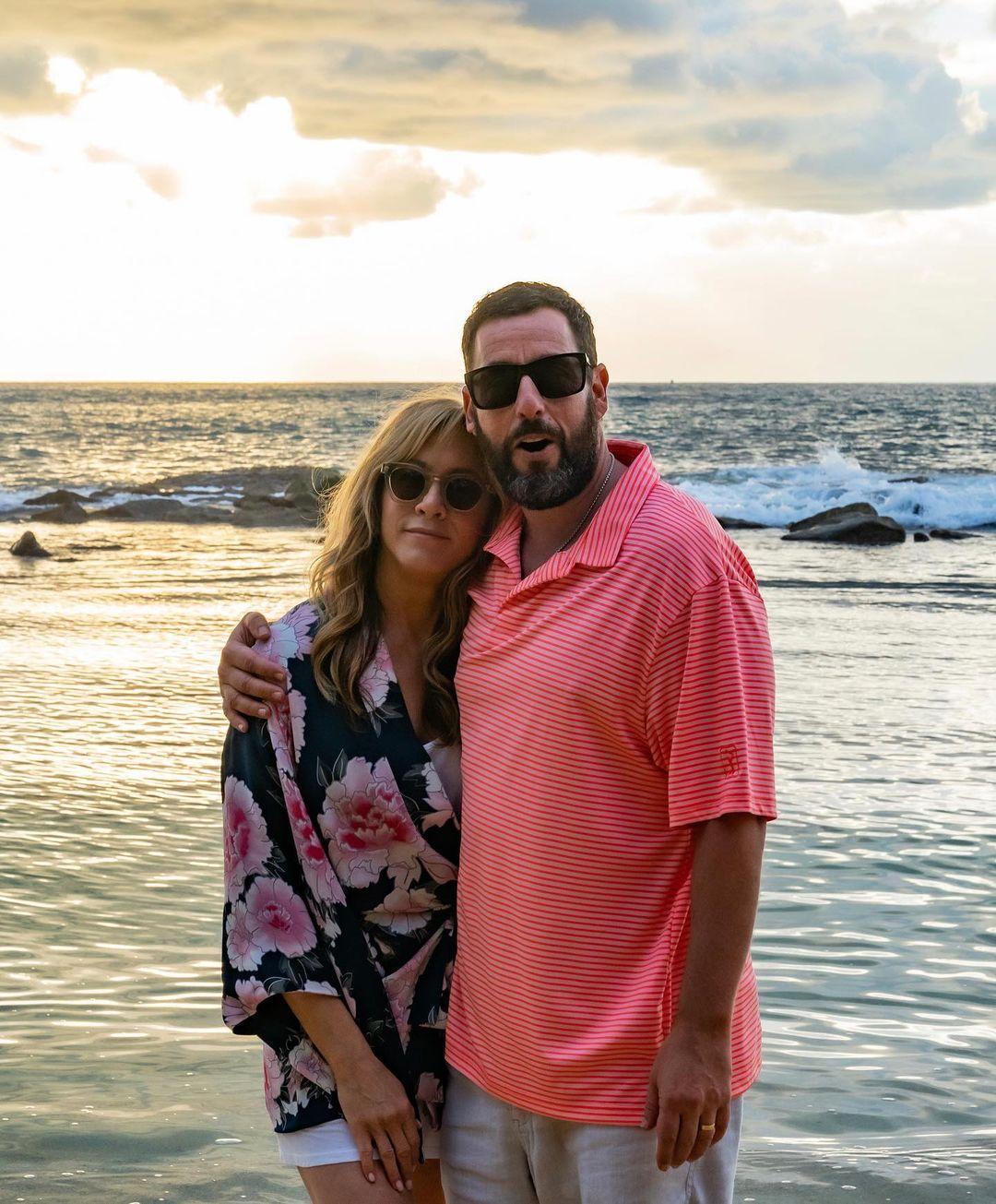 Besides caring for his fans, Sandler also shows a lot of care for his close friends, like actress Jennifer Aniston. The "Friends" star recently revealed a kind Mother's Day gesture she receives every year from Sandler and his wife, Jackie.
Aniston disclosed that Sandler and Jackie send her flowers every Mother's Day to show their love and support. Last year, she spoke candidly about her struggles with fertility in an interview with Allure magazine, mentioning her difficult journey "trying to get pregnant." 
Describing the moment as a "challenging period of her life," Aniston noted how this experience shaped her, voicing appreciation even for the difficult times. 
Adam Sandler Marks His 20Th Wedding Anniversary 
In June this year, Sandler celebrated his 20th year married to his wife Jackie. The actor took to his Instagram account to share a stunning photo from their nuptials, along with a caption declaring that saying "I do" was the best gift of his life.
Sandler wrote, "Happy 20th my sweet Jackie! Your "I do" was the best gift of my life. My heart has been yours since the first second I saw you and I love and appreciate your devoted soul more and more each day. Us. The kids. Lets keep going and going babe. Lots of love to give you. Always."
Sandler and Jackie married in a beautiful Jewish ceremony in Malibu, California, in 2003. The 400 guests at their wedding included stars like Sharon Osbourne, the late Rodney Dangerfield, and his close friend, Jennifer Aniston.
The actor regularly posts on his social media pages about his admiration for his wife, Jackie, and he always has the sweetest words for her. 
In a wholesome post celebrating 22 years since they first crossed paths, Sandler wrote of his wife, "22 years ago today we locked eyes and fell deep. Look forward to the next 22, young lady. Love you my forever girl."
The heartfelt message was accompanied by throwback photos of the duo from their younger years and the early days of their relationship.
Adam Sandler Stars In New Netflix Movie With His Family
Sandler recently appeared in the Netflix movie, "You Are So Not Invited to My Bat Mitzvah" alongside his wife, Jackie, and their daughters, Sadie, 17, and Sunny, 14.
Following the film's release in August, there was a reignited debate on nepotism in Hollywood due to the actor's daughters' starring roles.
In an interview with The Hollywood Reporter, the movie's director, Sammi Cohen, commented on the "nepo baby" debate, stating, "What I say is, he's still making movies with his friends, but they're his kids."
Cohen added, "He is the kind of dad who's also your best friend. When it comes to the sort of chatter we're hearing online, I don't really think twice about it because I'm going like, 'Yeah, he's doing the same thing he's always done."
"You Are So Not Invited to My Bat Mitzvah," based on author Fiona Rosenbloom's 2005 novel of the same name, was met with mostly positive reviews on its release, with many praising Sandler's performance and his usual wit and humor.
The official movie synopsis read, "Stacy and Lydia are BFFs who've always dreamed about having epic bat mitzvahs. But things start to go comically awry when a popular boy and middle school drama threaten their friendship and their rite of passage."
About The Author
mojjo