Aaron Carter's 2-Year-Old Son Files Lawsuit Against Doctors, Pharmacies
October 28, 2023
A wrongful death lawsuit has been filed on behalf of Aaron Carter's two-year-old son, Princeton Lyric Carter, nearly a year after the singer was discovered dead in his California home's bathtub.
According to the legal documents, obtained by The Blast, the family alleges that doctors and pharmacies contributed to Carter's death by inappropriately prescribing and dispensing medications that adversely affected his mental state.
Carter passed away in November 2022, with his cause of death attributed to drowning after inhaling compressed difluoroethane and ingesting alprazolam. 
Aaron Carter's Doctors Sued For Wrongful Death By His Son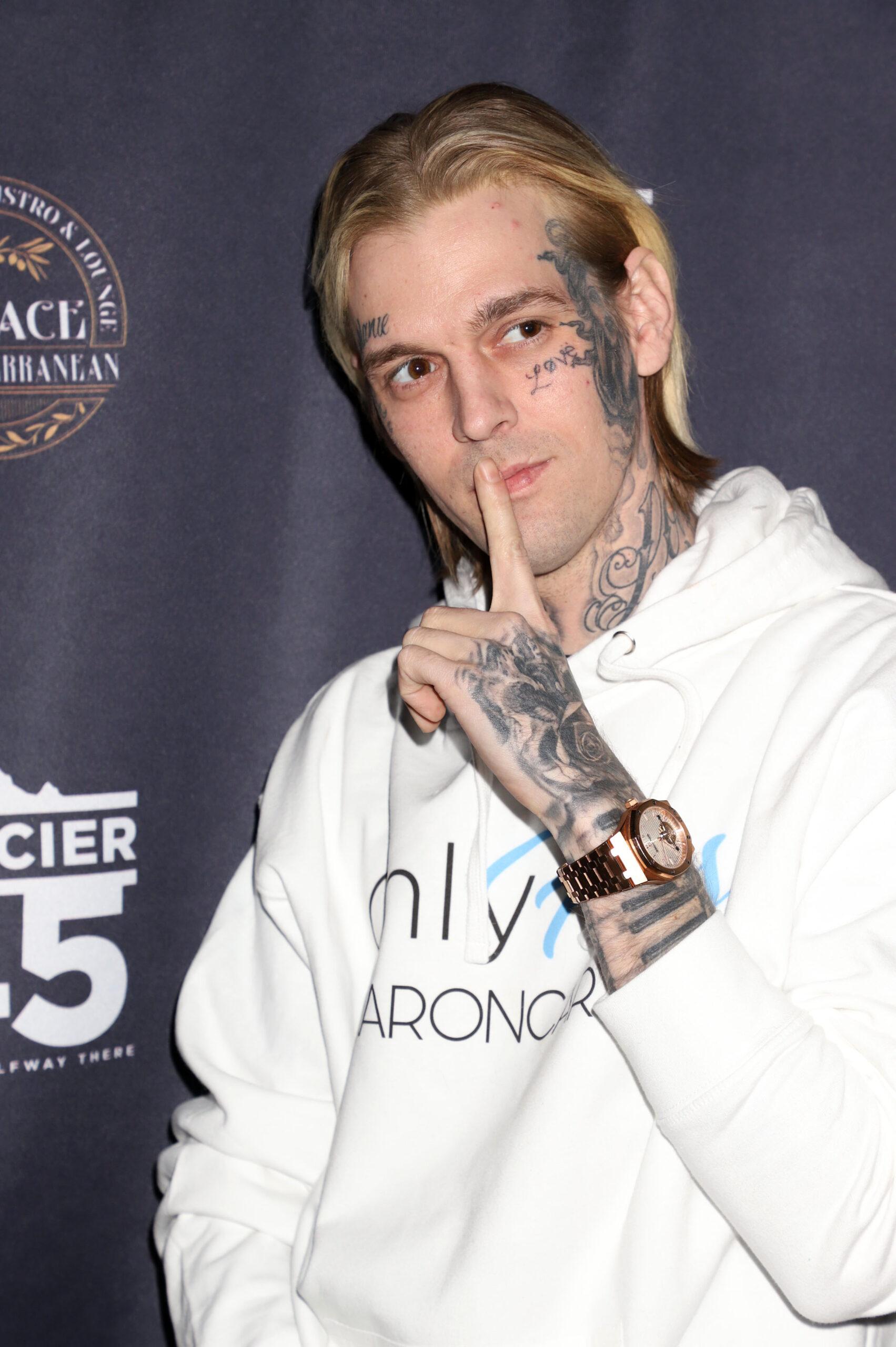 A wrongful death lawsuit has been lodged on behalf of Aaron Carter's two-year-old son, Princeton Lyric Carter, almost a year following the tragic discovery of the singer's lifeless body in his California home's bathtub.
The lawsuit alleges that medical professionals and pharmacies bear responsibility for the demise of the "I Want Candy" star due to inappropriate prescriptions and dispensing of medications, which adversely affected his mental state and judgment.
In the filing, Aaron's doctors are accused of prescribing Hydrocodone, Oxycodone, and Alprazolam without medical justification while being aware of Carter's "mental health and psychiatric conditions."
The legal action specifically identifies Walgreens, among others, as a defendant, arguing that the combination of prescribed drugs, their quantities, and Carter's psychiatric history should have raised red flags for the pharmacy.
Aaron Carter 'Drowned' In His California Home Bathtub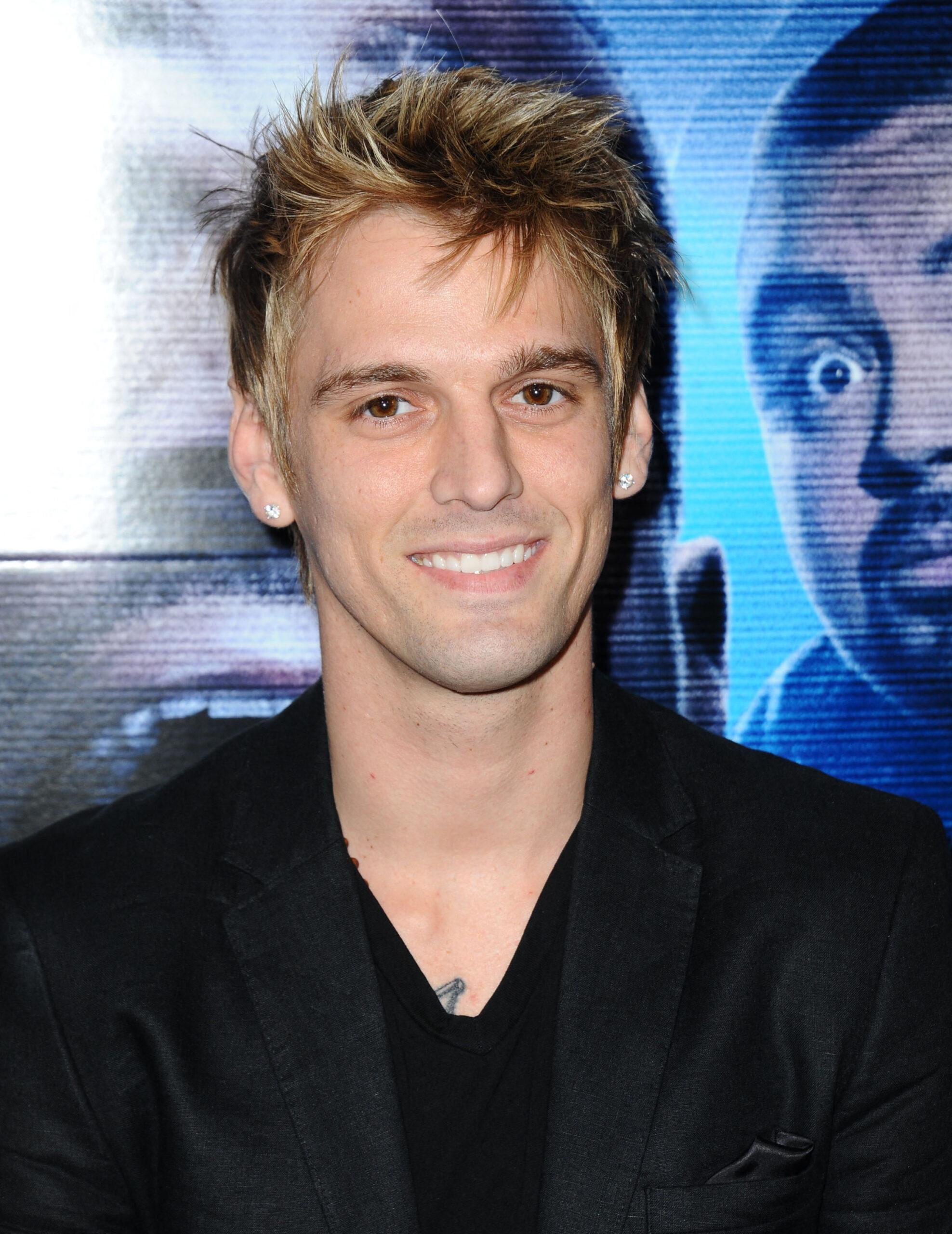 In November 2022, Carter was discovered deceased in a bathtub at his Lancaster, California residence by his housekeeper. His death was officially confirmed by a representative who stated that the family was "extremely saddened and shocked to confirm the passing of Aaron Carter."
The 34-year-old's cause of death was attributed to drowning, a result of inhaling compressed difluoroethane (commonly known as huffing) and ingesting alprazolam (Xanax). An autopsy revealed that the substances left him "incapacitated" in the tub, leading to his tragic drowning.
Aaron Carter's Mother And Partner Cast Doubt On Drowning Theory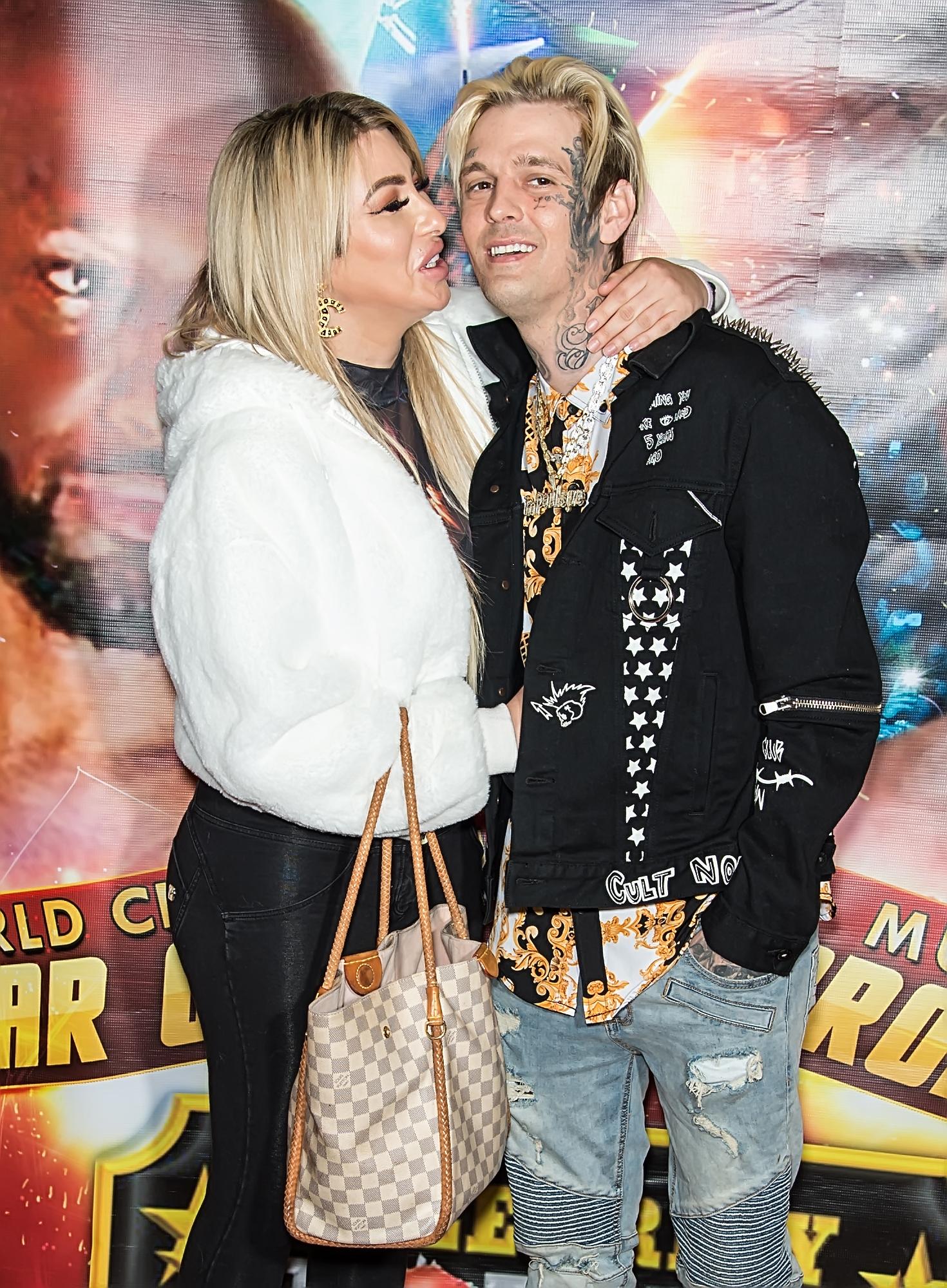 At the time, Carter's mother, Jane Carter, expressed her doubts about the cause of death, suspecting foul play rather than a drug overdose. Carter's partner Martin also told the media that the report didn't offer her closure and that it "doesn't make sense."
She questioned the explanation that cited drowning as the cause of death, stating: "It claims death is by drowning but also adds he was wearing a t-shirt and necklace in the bathtub which doesn't make sense, why would he be in a bathtub with clothes on?"
She added: "I am still in shock and still miss Aaron every day. I don't understand the chain of events and this report only has us asking more questions."
Both Martin and Carter's mother also pointed out that the LA County Coroner's Office had informed them that no water was found in Aaron's lungs, casting doubt on the drowning theory.
At the time, Nick Carter, a Backstreet Boys star and Carter's elder brother, commented on the tragedy, saying, "Addiction and mental illness is the real villain here."
Melanie Martin Revealed A Suspected Drug Deal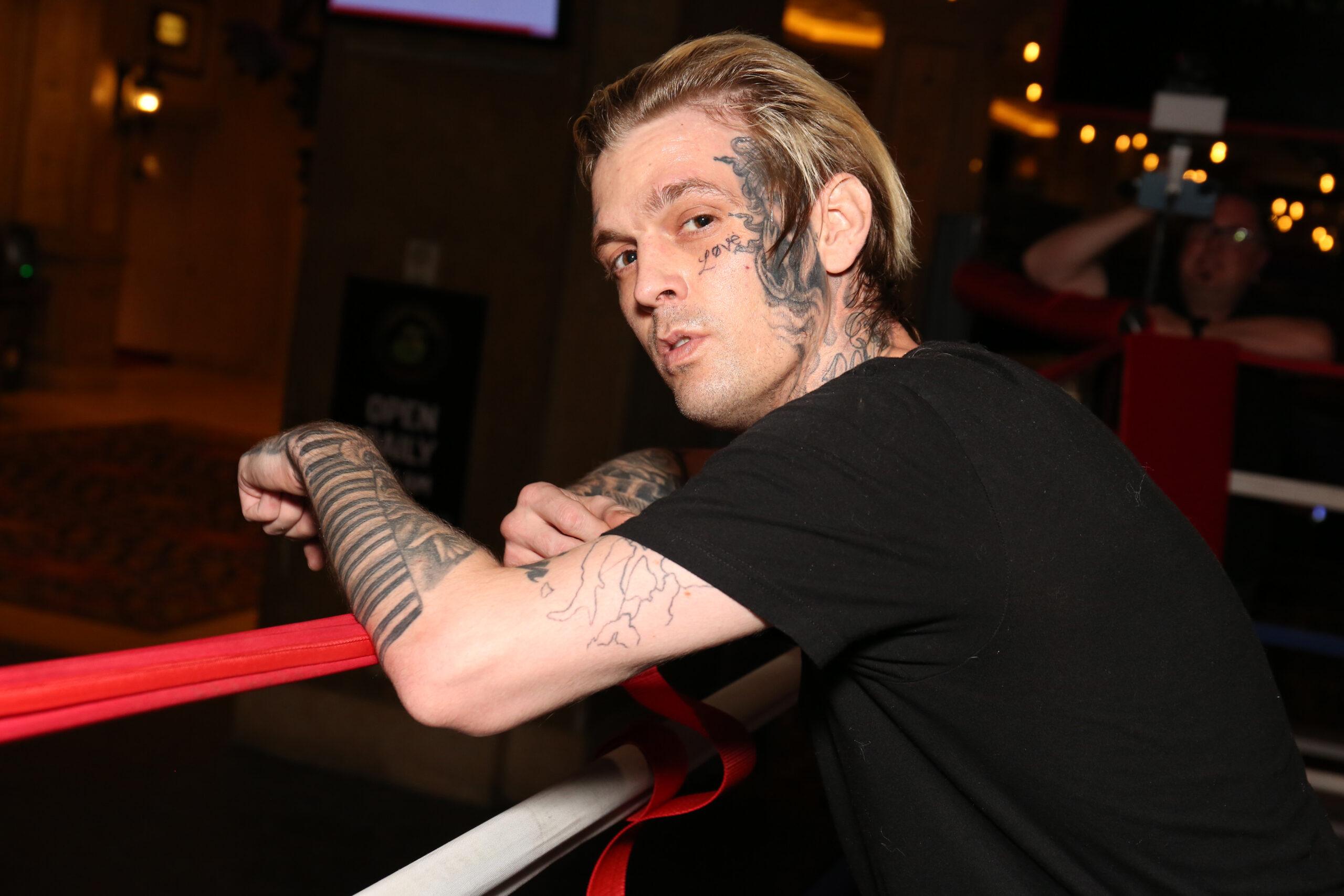 Carter's mother and his partner, Martin, pushed for an inquiry into a suspected drug deal on the night of his passing, believing it might have led to an overdose.
In an interview with TMZ, Martin disclosed that she discovered text messages on Carter's phone from an individual demanding $800 for an unspecified substance.
Carter, who had previous rehab experiences in 2011 and 2017, responded that he no longer required the substance, to which the individual claimed he still owed the money. 
The exchange led to Carter inquiring whether he was being threatened, and at this point, the messages abruptly concluded. Martin shared that she has presented this text exchange as evidence to the Los Angeles Police Department.
In an interview with Page Six, Martin previously mentioned that Carter struggled with escaping his inner "demons." She noted that he often found himself drawn back into a partying lifestyle despite his efforts to remain sober.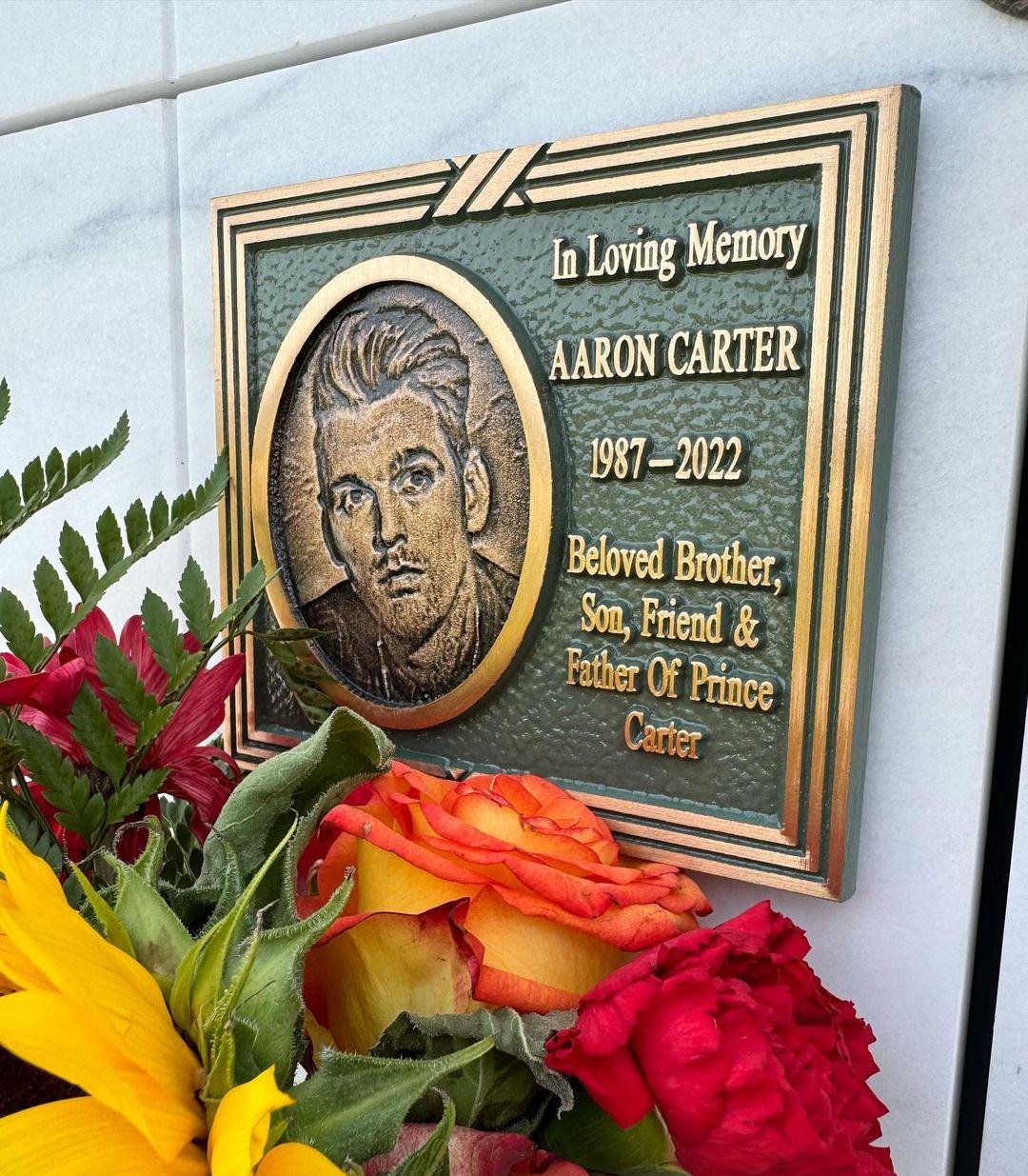 Carter's twin sister, Angel, recently revealed his headstone with an emotional post on social media. 
She wrote at the time, "Aaron's portrait was placed this morning at Forest Lawn Hollywood Hills. He adored his fans, and I know how much this would mean to him now having a final resting place where we could all celebrate his life."
Angel added, "I invite you to visit, share your memories, and never forget who Aaron was deep down."
Fans were swift to share their heartfelt words for the late singer.
About The Author
mojjo